Spoilers for Season Six!
Downton Abbey has gone through some serious character development. Everyone's personality is so different that one always has to squint a little and think "well, I'm not quite sure you're the same person from first season." Out of all of the characters, Edith Crawley is the one who has gone through the most serious character development.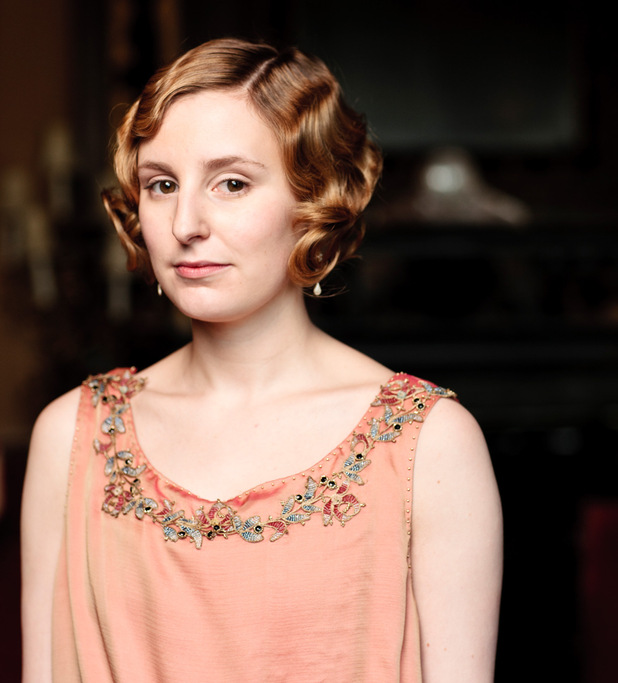 Edith started out as one of the more irritating characters in the show – Jealous, petty, most of the time a sorry figure, and one who didn't seem to think beyond doing better than Mary. Along with all that, she was also worryingly gullible. Edith Crawley today has become something different – she's exciting, she's dynamic, and I'm thinking she's going to be very independent soon.
Edith Crawley's London life is the most exciting part of her character. A woman managing the magazine with an editor that's going on and on about her being a woman? Unmarried woman taking care of her child? That's a recipe for something brilliant – Edith is still repressed, somehow unable to stand up for herself, but she has moved on from her single-minded obsession with upping Mary.
Edith's not just all about the world revolving around Mary. If she should live alone in London (and it's probably going to happen), she would be able to see a lot more of herself without worrying about how Mary sees her. Edith's about making sure her magazine works, she's all about Marigold and giving her a decent future, and she's even made peace with not being married.
For a character who has seen a very serious number of setbacks in her personal and professional life, Edith Crawley has risen with fresh purpose. If the creators of the show handle her right, she would end up being a very, very strong character in the show. Not as strong minded as Mary, but someone who could hold her own.
But the creators have to handle her well. This is a really delicate character, and as of now, they have botched the show at various times with ridiculous drama and contrived development. And god, do I miss Tom Branson. Even though I agree with him leaving – ah well, the human mind is a conflicting world.
1925 is going to see a lot of changes in Downtown Abbey and the Crawley family, and I'm most excited to see how Edith is going to perform in this. Mary was always her own woman frustrated by what society expected of her – she's become a stronger character in herself. Managing the estate, being the agent, everything about Mary has us grinning. But Edith has us silently cheering. We're rooting for her on this side of the screen.