News
Are They Brand Names?
Asking my friend to google for a word made me think about how the success of  Google turned it into a verb, as it is a prominent part of our word-stock.
Like Google, many brands position themselves so powerfully that their success have made them common household names.
Band-Aid (owned by Johnson & Johnson) is today a generic term for adhesive bandages, though still legally trademarked. Fevicol (Pidilite) has become a part of Indian lexicon where any white glue would means fevicol.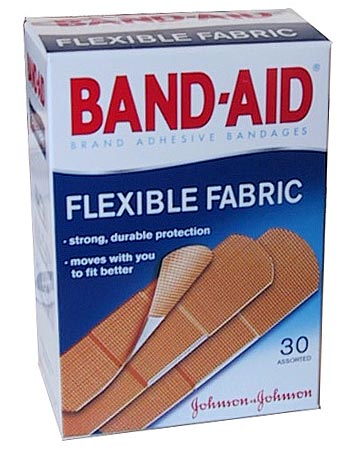 JCB (J C Bamford) has been become a generic term for excavators like Jeep (Chrysler). It has become so generic that we hardly know it as a brand name. Same is the story for Sellotape owned by Henkel Consumer Adhesives.
Xerox and Photoshop owned by Xerox and Adobe Systems respectively turned out to be verb and we use the brands as term to photocopy and editing photographs respectively.
The success of Maggi was so loud that it soon became generic term and people started referring to any instant noodle as 'Maggi'.
Vaseline, Velcro, Dettol, Nirma, Surf excel, Walkman, Coca-Cola have their own success stories. Their positioning was as powerful as 'Shahrukh Khan' of Indian Cinema-who is referred to as substitute for "hero," I was wondering the same while watching Tanu weds Manu returns where Pappi ji utters to Manu Sharma, ''Manu Sharma, bade Sharukh khan bane ghum re ho, pehle bhi ye hua hai.."
Does it mean over-positioning or genericide, where brands have to fight against their own success? Their trademark or brand name losing their importance made them to start 'trade mark-awareness ' campaigns like Xerox released advertisements with statements, ''You can't make a Xerox." Chrysler withstood against genericide releasing statements like "They invented "SUV," because they cannot call them "jeep."
Despite, the reality is the fact that some of the brands are so over-positioned in our minds that we do not even know of them as brand names.