News
MCU Rumor: Ms. Marvel Will Have Green Lantern Like Powers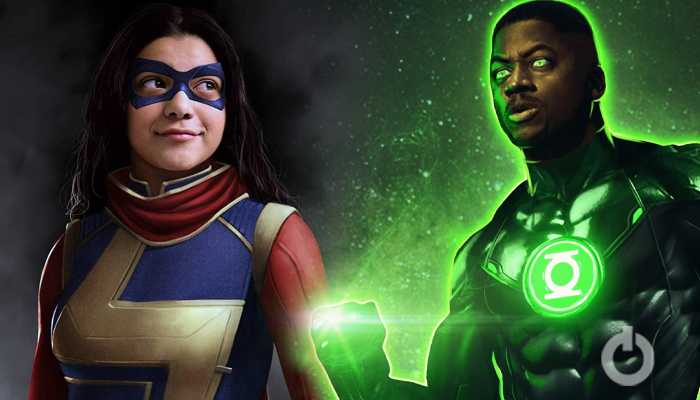 When it comes to Marvel, we would be right to think that they're the best at expanding, and connecting multiple storylines. They have managed to bring us our favorite characters on screen. Not only do we love the characters, but we also love the actors playing them. For example, Iron Man, played by Robert Downey Jr., Captain America, played by Chris Evans, or let's just say every character in Marvel is played by the perfect actor. Next in line is newcomer Imam Vellani, who'd be playing Kamala Khan. She will debut in the upcoming Disney+ series Ms. Marvel. Just like the comics, the MCU iteration is a Carol Danvers superfan who gains shape-changing powers.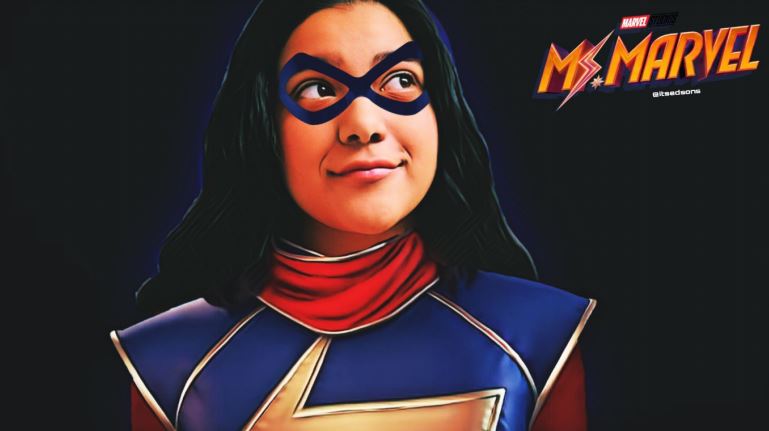 The Marvel Cinematic Universe has a history of drifting away from the comics and the original roots. This is because some things cannot be easily incorporated from the comics into live-action films. Also, the MCU really prefers to keep things original. That's why Ms. Marvel might just be a witness of the same repercussion. A new rumor suggests that Kamala Khan will have Green Lantern-like powers as Kevin Feige plans to ditch the comic origins. It is said that Ms. Marvel will have energy-based powers in the MCU, similar to DC's Green Lantern.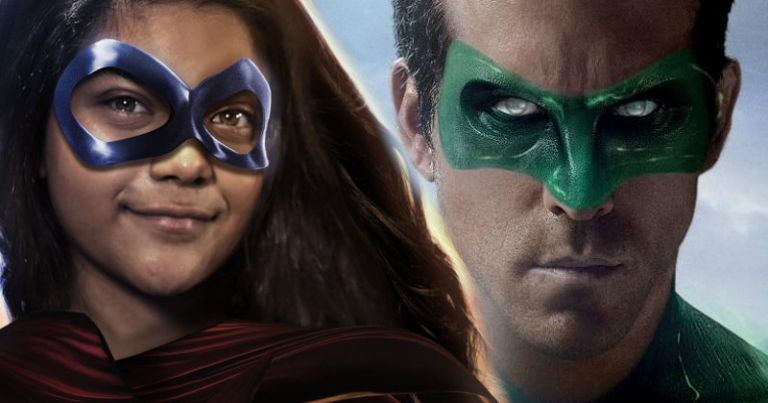 The rumor is amplified by YouTuber Grace Randolph as she adds a bit of her own information to the rumor. She claims that Marvel is ditching her original roots and will have her powers coming from a family heirloom bracelet. She said:
Kamala Khan will not have her embiggening powers stretchy bowers or whatsoever but she will instead be basically a purple Green Lantern, as you've heard a couple of other scoopers reporting. I was the first to bring it up but at the time I was sworn to secrecy but now because some scoopers have unearthed it, I can tell you a little bit more, so I can confirm the purple Green Lantern thing, and by the way, that would allow her to have her famous big fists, they'd just be made of purple energy which I think could still work.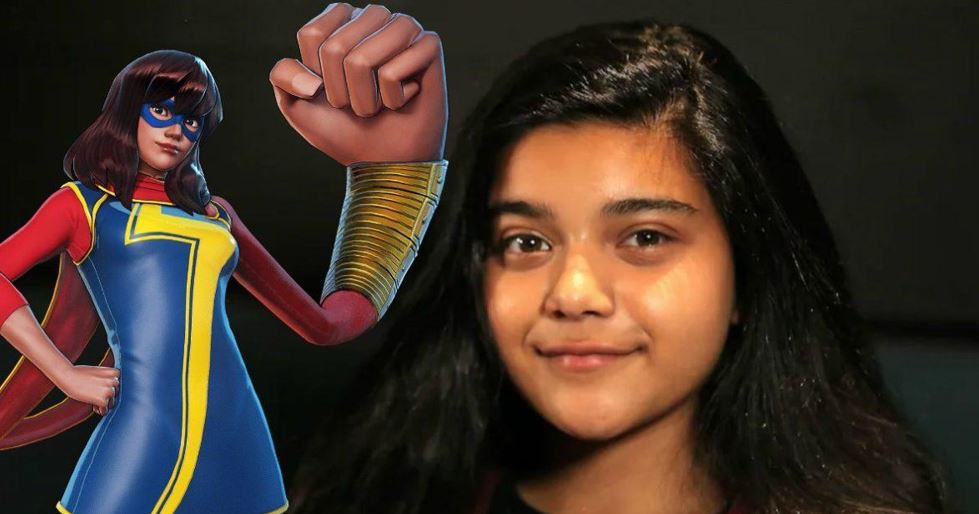 Grace Randolph goes on to share some more information about Kamala Khan's power source. She continues:
"I can go one further and give you some new information that you haven't heard anywhere else and that's the ability, these powers, this purple Green Lantern power, comes from that bracelet. Now in the comics, the bracelet is actually a family heirloom and a nod to her heritage and has nothing to do with her powers, but on the Disney Plus show she'll find that bracelet and that's what will give her her powers and start her on her journey. Whereas in the comics, she discovered she was an Inhuman when the Terrigen Mists went over the whole planet and it was a big thing but Kevin Feige hates the Inhumans because he hates Jeff Loeb."

So yes, she's not an Inhuman and unless they change it in post, she's not a mutant, either, and that's all I can say for now.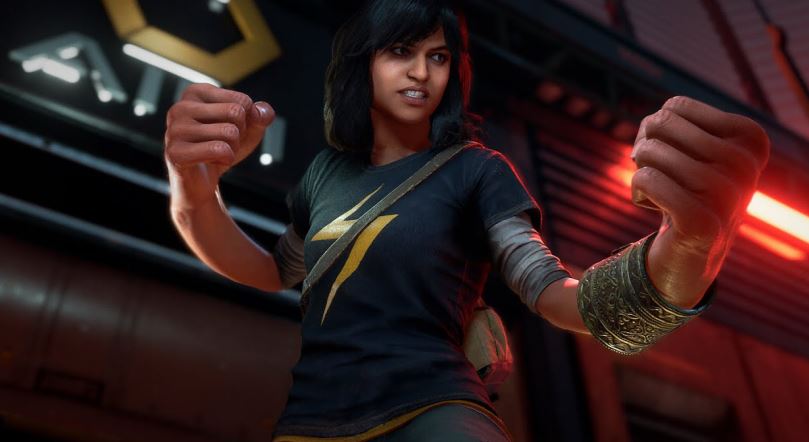 The similarities are obvious to DC's Green Lantern as he gets his powers from an alien ring, and Kamala will be getting her powers from a bracelet. It looks like Feige will indefinitely be dropping the entire Inhumans concept, and revamping things. Imam Vellani's casting was announced as a part of the Next Wave Committee at the 2019 Toronto Film Festival. And now we're pretty excited to see her in action, especially after getting a look at her new suit.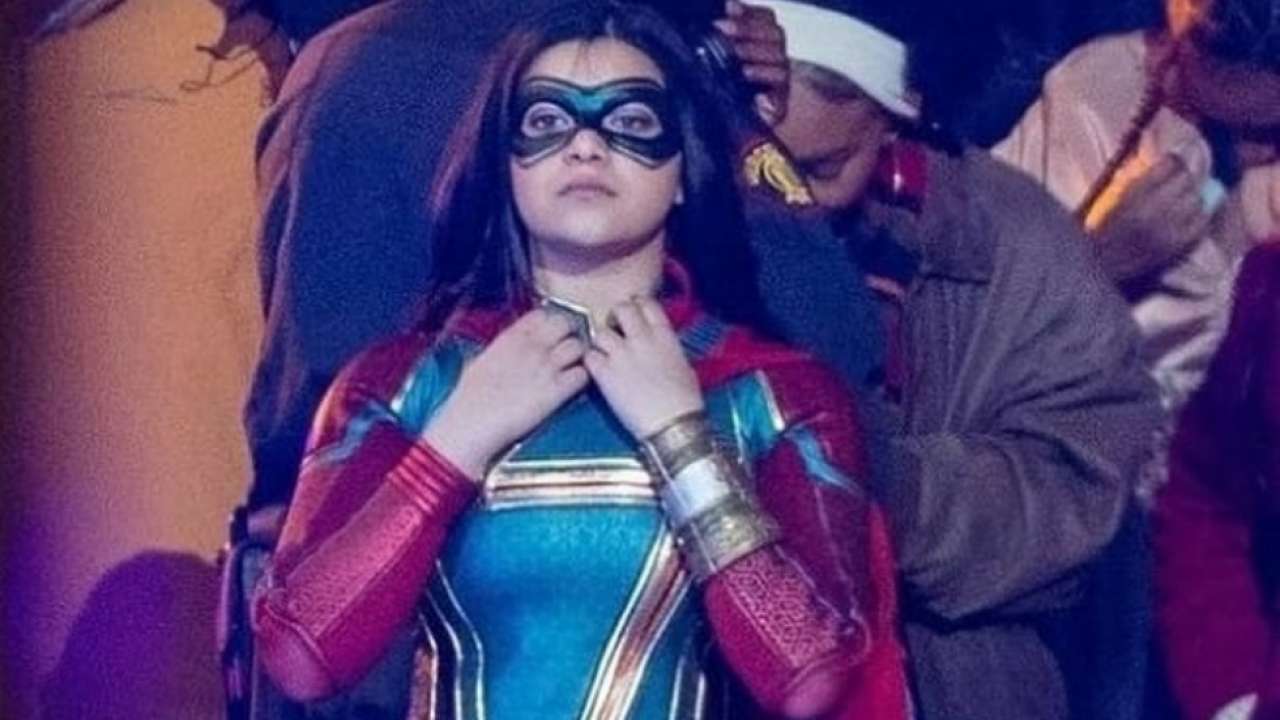 Ms. Marvel has completed filming in Atlanta, Georgia. The character was created by Sana Amanat, Stephen Wacker, G. Willow Wilson, Adrian Alphona, and Jamie McKelvie, and first appeared in Ms. Marvel #1 in 2014. She's undoubtedly a highly popular character in the Marvel Universe. Vellani is also set to reprise her role in The Marvels, alongside Brie Larson's Carol Danvers and Teyonah Parris' Monica Rambeau. The name has been changed from Captain Marvel 2 as it now incorporates three separate superheroes. The logo embodies all three. The logo design and color scheme represent Carol Danvers/Captain Marvel, the symbol in the 'A' for Monica Rambeau/Spectrum, and the 'S' at the end for Kamala Khan/Ms. Marvel.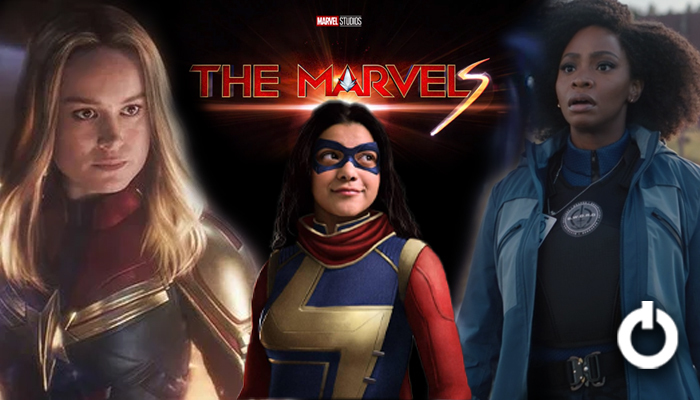 Directed by Adil El Arbi & Bilall Fallah, Meera Menon, and Sharmeen Obaid-Chinoy, Ms. Marvel stars Iman Vellani as Kamala Khan/Ms. Marvel, Aramis Knight, Saagar Shaikh, Rish Shah, Zenobia Shroff, Mohan Kapur, Matt Lintz, Yasmeen Fletcher, Laith Naki, Azher Usman, Travina Springer, and Nimra Bucha. The series is set to stream sometime in 2021.
Follow us on Facebook, Instagram & Twitter for more exclusive content.