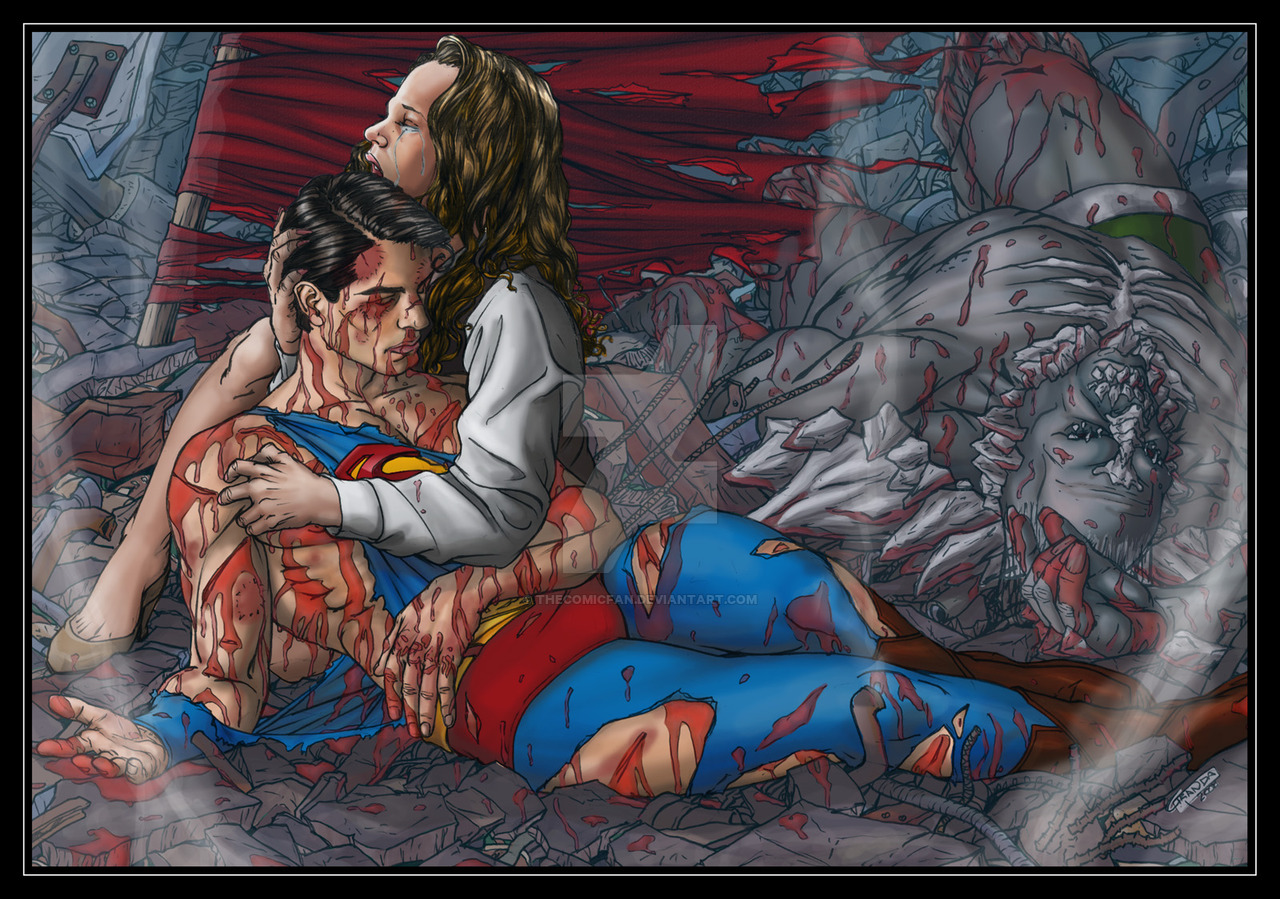 One of the recurring motifs in Superhero movies is the deaths of characters and their revivals.  Out of the existing comic book worlds, DC seems to have killed several comic book characters that will shock you. It has dropped the ball over the years. Here we are counting down on three superhero deaths in DC comics.
1) Superman
Superman is one of the DC's most recognizable and cultural icon. In a 1992 comic book storyline 'The Death of Superman', Superman exchange blows with the unstoppable killing machine Doomsday in Metropolis. At the end of the fight, both of them die due to their wounds next year in  Superman (vol. 2) #75. The Death of Superman was not a great series, but Superman's death made national news in the nineties.
2) Green Lantern
In the history of Green Lantern Corps, Hal Jordan's death was not only one of the important moments for the intergalactic force but for his individual history as well. In 1996 comic book storyline, Final Night #4, aline Dusks declares the Sun-Eater as a dangerous peril to the planet Earth. As his warning turn out true, the planet's sun begins to lose its powers. Meanwhile, Justice League buckles down to save the sun but causes no serious effect at Sun Eater. Then comes Jordon, who manages to destroy the Sun-Eater and transfers its powers to revive the sun back to life. In the process, Jordon lists his life.
3) Barry Allen: The Second Flash
Flash has long been one of the best heroes. It was one of the major deaths of superheroes in DC Universe. In one comic book story, Flash goes down to defeat the Anti-Monitor, who has a great energy to control the Antimatter Universe. Later in the fight, Flash manages to distract Monitor and he runs fast to destruct his cannon. In the process, he runs so fast that his body disintegrates and he disappears into nothingness.