News
30+ Years of Metallica
Metallica was born in October of 1981, when drummer Lars Ulrich got together with guitarist/singer James Hetfield. The two recruited Hetfield's friend and housemate Ron McGovney to play bass, Dave Mustaine to play lead guitar, and took the name Metallica after a suggestion from Bay Area metal scene friend Ron Quintana.
They started warming up for bands in LA's metal scene, but after gaining success in San Francisco, they moved there and replaced McGovney with Cliff Burton. East Coast metal merchant Jon Zazula offered the band an album deal with his indie label Megaforce Records and in 1983 they  moved to New York in a stolen U-Haul to record their first album.
Shortly after arriving in New York in April 1983, Mustaine was replaced by Exodus guitarist Kirk Hammett and the boys hit the studio for the first time. Let's take a look at the music that has shaped the metal scene in the years that followed, and why Metallica is considered by millions to be truly awesome.
1983 Kill em All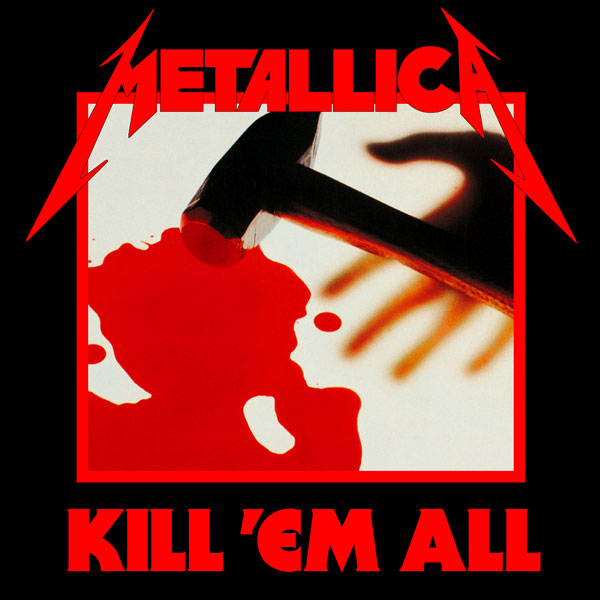 With an aggressive, almost punk-like feel, songs like "The Four Horsemen," "Whiplash" and "Seek and Destroy" quickly captured the audiences attention and were considered instant classics.