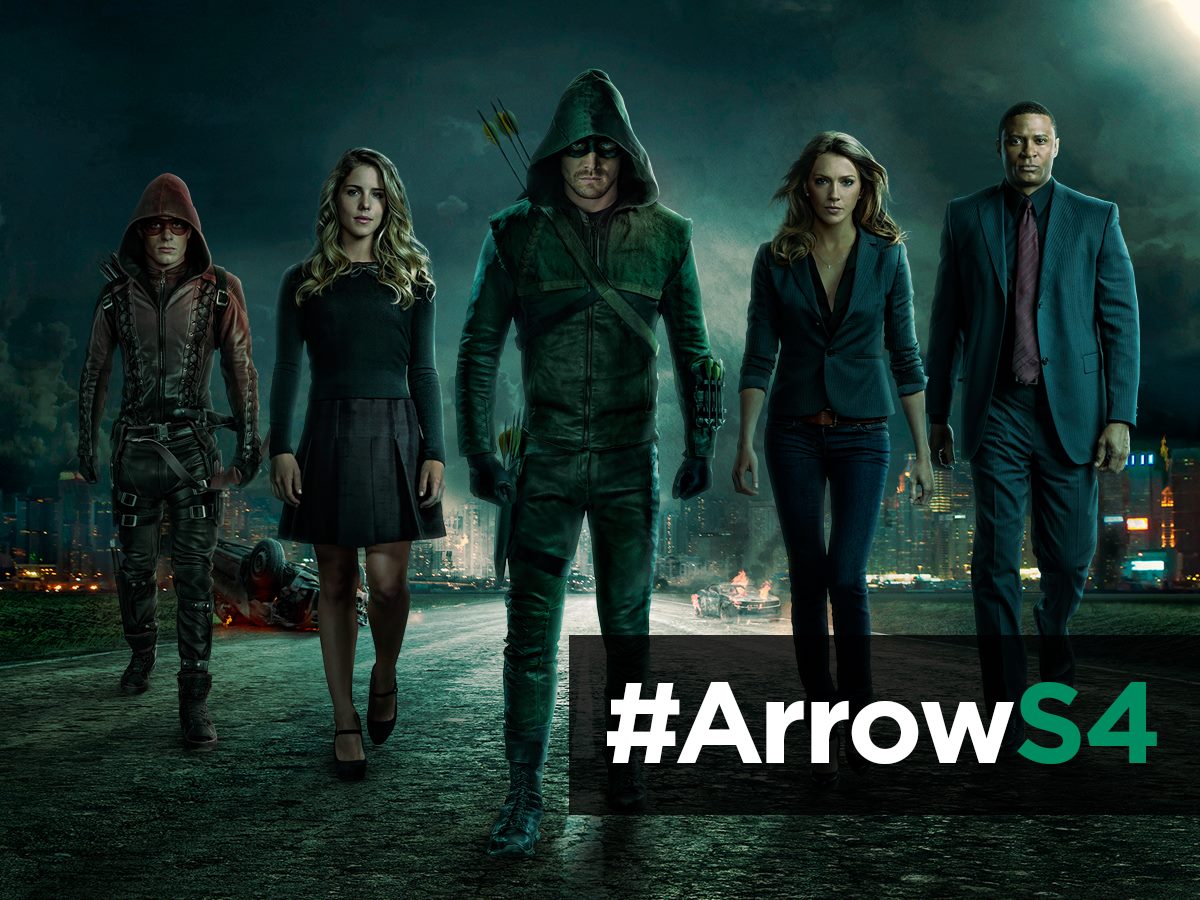 The fans of Arrow can't wait any longer for the show to resume on CW network. Season 4 has been overwhelmingly successful so far with Damien Darhk playing a masterful villain. What Speed racing is to Flash, Archery is to Arrow. Here is a list of 5 top-notch Archers who are there in season 4:
Green Arrow/Oliver Queen:
In the opening scene of the trailer, we saw Oliver enjoying quality time with Felicity outside Starling city (which is now Star city), he is happy and contented with his new life, but circumstances will change and force him to don the mantle of a vigilante out to save the city from a greater evil.
Malcolm Merlyn/Ra's Al Ghul:
He is the new leader of League of Assassins, father of Thea Queen, powerful and wealthy businessman, also known as "Dark Archer". He secretly plotted "The Undertaking" in the first season of the show fuelled by the untimely and painful death of his wife due to mugging in an area called "The Glades" in the Starling city.
Thea Queen/Speedy:
She is Oliver Queen's younger sister, daughter of Malcolm Merlyn and the late Moira Queen and former girlfriend of Roy Harper. She learned how to fight with arrows and swords from her father Malcolm. She was killed by former Ra's Al Ghul and then was revived by Team Arrow using lazarus pit. She is set to become a vigilante and join Team Arrow as Speedy in the coming season of the show.
Nyssa Al Ghul:
She is now a member of League of Assassins, daughter of late Ra's Al Ghul, ex-lover of Sara Lance and wife of Oliver Queen. She is an extremely well trained archer and even helped Team Arrow save Starling city from the threat of Mirakuru soldiers created by Slade Wilson.
Arsenal/ Roy Harper:
There is a strong possibility that Roy Harper will return to Starling city and be a guest star for season 4. He gained super-strength and cell regeneration capabilities after he was injected with Mirakuru. It is confirmed that Arsenal is back. Read More on what his role will be:Arsenal Is Back on Season 4: Possibilities for his future on the show