News
THE GIRL WITH A S ON HER CHEST !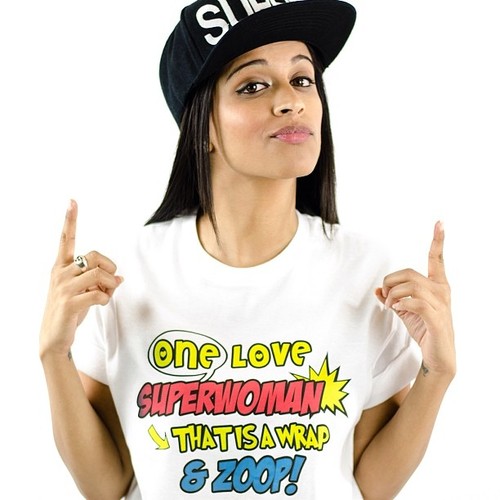 I'm not here to brag about her achievements, this is just me – a true fan who wants to put my love for her out there, just because its her birthday and she deserves it.
For all those who don't know her – She's a youtuber, vlogger, rapper, actress, comedian and an awesome sauce person. Started off her career with youtube in october 2010 with a video titled " How to tie a side turla bhangra pagh ( turban ) , has now over 6.6 million subscribers and over 862 million views. She even won a streamy award recently but no, thats not how she measures her success. Her success is measured by the amount of lives she changes and how far she spreads the smiles on our faces, us, her TEAM SUPER. Yes, i must mention the obvious thing, that i am one of her proud fans.
About 3 years ago, i came across her video "shit punjabi mothers say" , it was so funny and relatable, i kept scrolling through her channel and i can't even..
From there on there was no going back.
To be honest, there are so many reasons why i support her, the most important being that she's an Indian, although based in Canada but still we all know how our society functions. Being a so called youtuber is not a very respectable or even an accepted profession here. She has broken all those barriers and made us all proud! Being a brown girl, she has her faces up on walls all over the world and people who support her from almost every corner of the world, thats SOMETHING! I'd give a huge shoutout to her parents for that too! Secondly, she is absolutely real in all sense. She is not one of the people who try to be somebody else just to be in the limelight, she is what she is and is happy with what she does, which is the main reason people find her so relatable and fun. I really respect that. She is so genuine and has this extremely positive outlook on everything in life which is commendable. Maybe being a psychology student adds to that but seriously. Yes, she also has those bad days where nothing works out, we all have them but the point is she never gives up.
I was a very lucky part of the trip to her unicorn island that happened in Delhi recently and it was just so beautiful. Listening to her journey from depression to youtube to her further dreams, it moved me to tears. Her world is all about colors, unicorns, happiness and sunshine, it just makes me so happy all together. Overcoming the state of depression is not an easy job you know, it takes a hell lot of effort and the way she transformed herself into this amazing person that she finally believes in is quite wonderful.
On a bad day, she helps me believe in myself, she has taught me to fight for my dreams until i have it in my hands, the true meaning of friendship, to never give up and mainly – whats in the combo.
Without any doubts in my heart i can say that she's the most inspirational soul i've ever come across. All the fame and success that she has achieved till date is not sheer luck, its all her hard work and late nights with no sleep that paid off in the end, she literally deserves to be where she is, and all the love she gets, she is worthy of it. I aspire to be worthy to meet her as a friend someday and i'm working for it. Promise.
Such people are rare okay, frankly speaking. Spreading smiles and happy thoughts. She is my rock! I genuinely love her as a person. I really hope she has a dope 27th birthday this year! Happy birthday. If you're reading this somehow, accept this as a little cheesy token of love. Keep being the quirky unicorn you are!
ONE LOVE SUPERWOMAN THIS IS A WRAP AND ZOOOP!