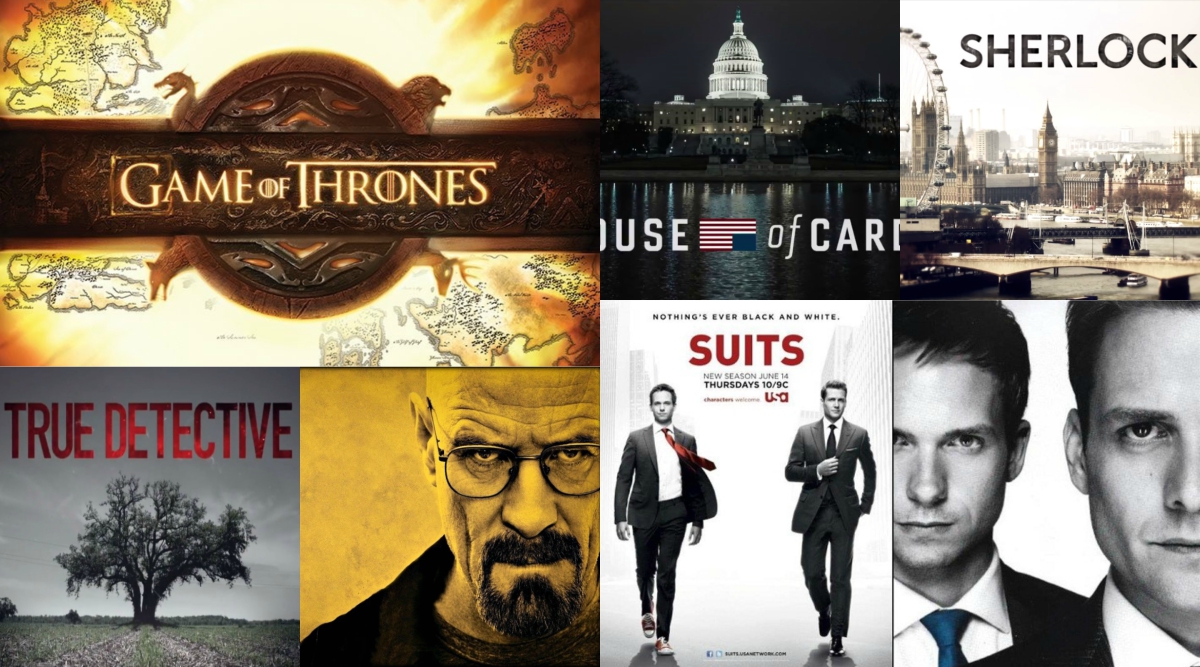 Tired of asking your friends what to watch next? Or confused by the long lists of search engines for best thrillers? Well, we have got it all sorted for you here! Just read on this checklist of must watch TV series with their respective IMDB ratings.
Each of these is unique and definitely worth not to miss!
GAME OF THRONES
The much-talked series needs no introduction. This show has got the kings with the eyes glued to The Iron Throne and a huge audience with eyes glued to the screens.
While the mythical land of Westeros gets its deserving king, you can enjoy the obscure levels of thrill, politics, death, sex, brutality and what not!
"Death is so final, whereas life is  full of possibilities."
~Tyrion Lannister
IMDB rating: 9.5

TRUE DETECTIVE
You can barely hide a thing if Detectives Rust, Marty, Ray or Ani have their eyes on you. The intricacies of life wrapped in the cover of lies, disguises, and crimes. The character development and the back-story do not let you take your eyes off the episodes. The curiosity ends only with the series, never before!
"Time is a flat circle."

~Rust
IMDB rating: 9.2

HOUSE OF CARDS
Sometimes the only introduction this show may need is 'It's Kevin Spacey!'
Backed by a cunning wife and a loyal assistant who are ready to be in cahoots with this congressman, Francis Underwood.
Watch the ruthlessness and revenge becoming the agenda of the entire political system!
"For those of us climbing to the top of the food chain, there can be no mercy. There is but one rule: hunt or be hunted."

 ~Frank Underwood
IMDB rating: 9.0

SUITS
While New York City witnesses its drool worthy lawyers coming from contrasting backgrounds, handling cases with an approach too witty to guess. Ranging from reputed law firms to raw natural genius, this show definitely shows the strong bond between the lawsuits and suits!
"Don't play the case. Play the man."
~Harvey Specter
IMDB rating: 8.8

BREAKING BAD
If you think you know how worse things can get in life, this show is all set to defy your perceptions. The high school chemistry teacher Walter White is committed to keeping you trapped in the guessing game on the edge of your seat. All the time!
What all a soon to die good man can do for his family takes storytelling to a new level!
"I am not in danger. I am the danger."      

~Walter White
IMDB rating: 9.5

SHERLOCK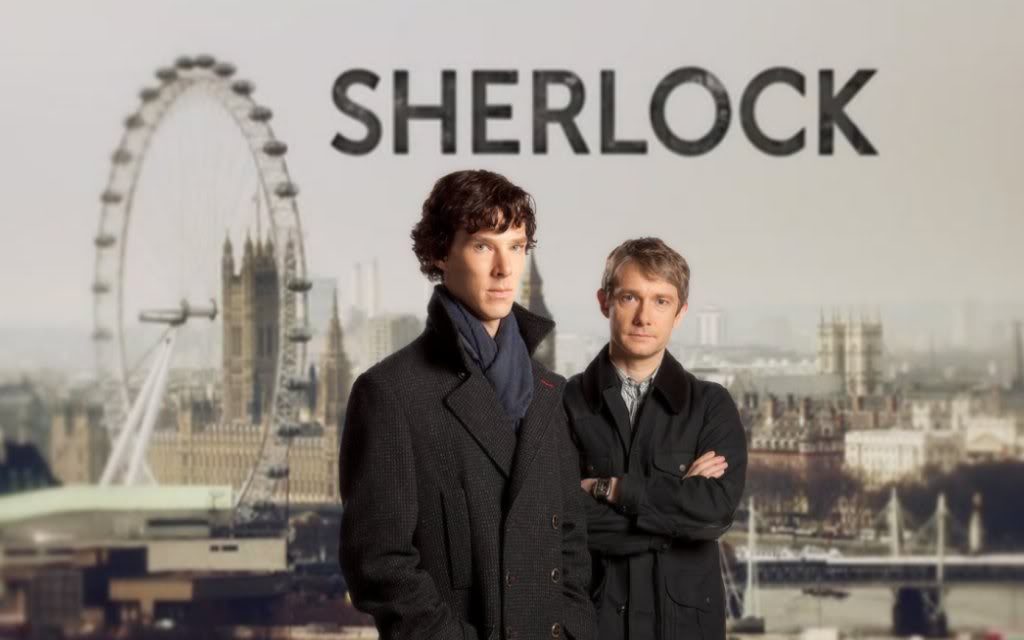 The excellent story of Sir Arthur Conan Doyle equipped with the superfluous presence of gadgets makes this show the best of both worlds. The remarkable presence of Dr. Watson makes this show power packed with an unparalleled suspense and thrill.
This show definitely makes 221 B the new home of your heart!
"I'm not a psychopath, Anderson. I'm a high-functioning sociopath. Do your research."

~Sherlock
IMDB rating: 9.3

FARGO
With a theme of violence, this show is a portrayal of criminal activities. The weird Hitman and the other characters weave an unavoidably interesting plot.
The phenomenal direction is the show's unique selling point. And yes the close ups too!
"There are no saints in the animal kingdom. Only breakfast and dinner."

~ Lorne Malvo
 IMDB rating: 9.0

DEXTER
With a blood spattering plot of murdering the guilty, Dexter Morgan brings you his way of justice. With Harry lies his secret safe and sound, but his dual life brings most brutal of choices to him. The intricate suspense woven in plots makes this show a perfect punch of adrenaline for you!
"Light cannot exist without darkness. Each has it's purpose. And if there is a purpose to my darkness. May be it's to bring some balance to the world."

~ Dexter Morgan
IMDB rating: 8.9

Wondering why I've missed the other amazing shows? Well, this is just the first list! Watch out this space for the next list!