News
5 Best Milkshake Places in Delhi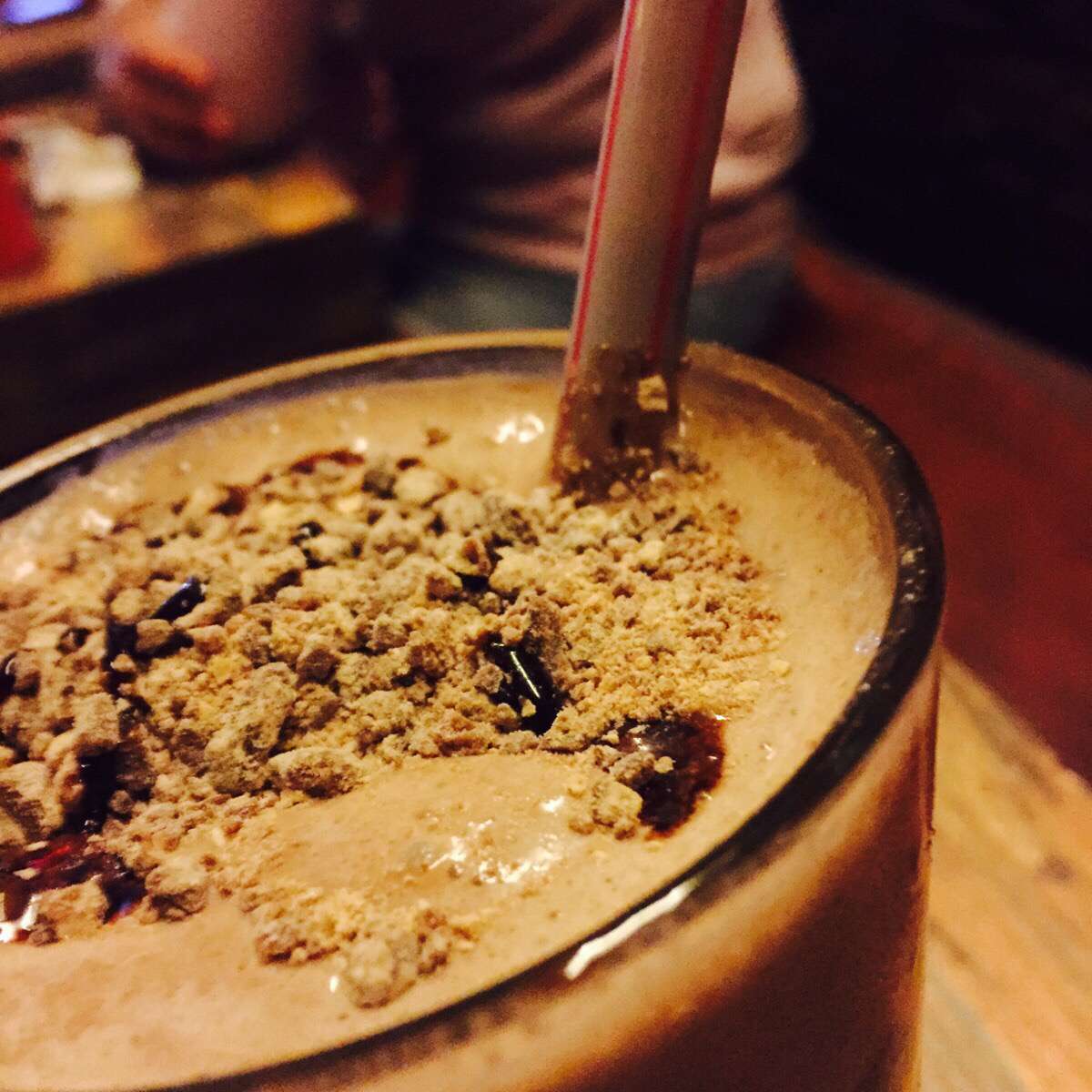 Milkshakes can be of different flavors, thick ice cream shakes where you have to apply a force on the straw or normal milkshakes which have oodles of cream. There are so many places famous for milkshakes and there are so many varieties, that it becomes really difficult to choose from.
On hearing that 12th September is the official chocolate milkshake day I had a craving for milkshake as I am sure you will too. So I have made a list of places in Delhi where you can quench your milkshake thirst for people who love chocolate or some weird people who don't (Just kidding :P).
Here are my favorite places in Delhi which I think serve the best milkshake.
Big Chill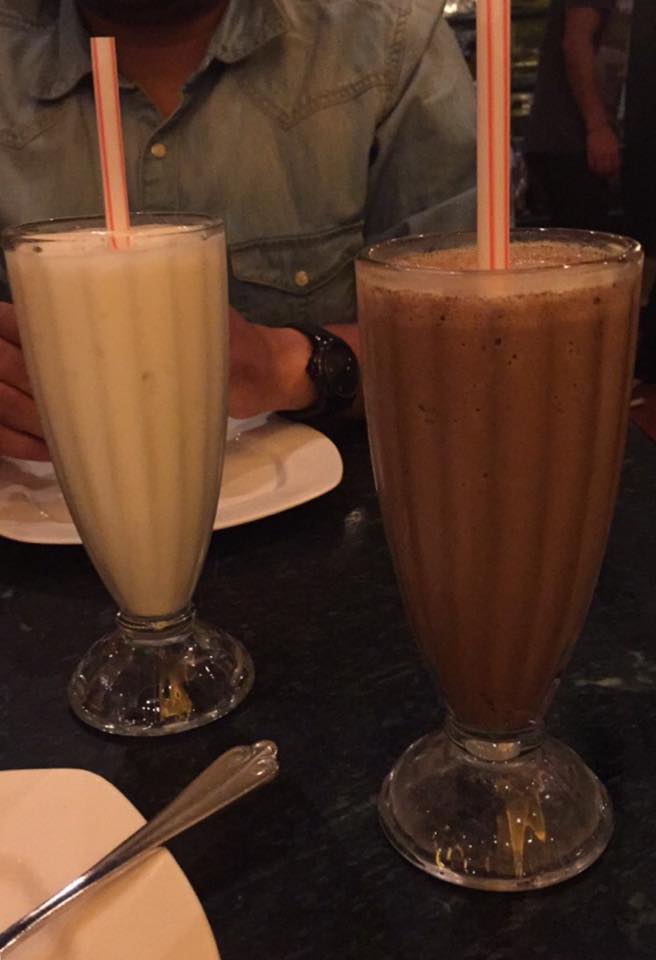 When I talk about the best milkshakes in Delhi or I'd rather say the best milkshakes in India, the first thing that strikes my mind is Big Chill. Big Chill is located in Khan Market and DLF Saket has the yummiest and thickest shakes. You will find the most happening crowd here. It's not only the shakes; the food here is amazing too.
Big Chill has the best chocolate Oreo shakes apart from that the hazelnut shake, banana shake, Mocha shake, Brownie shake and Kit-Kat shake are worth stealing your heart away. The best part is the shakes are made from thick cream and ice-cream so it's so filling and completely worth it. The shakes go best with the amazing penne pasta or chicken lasagna. And of course, for dessert- the Blueberry & Irish cream cheese cake.
Source: Self Clicked – Banana and Chocolate Oreo Shake
Diggin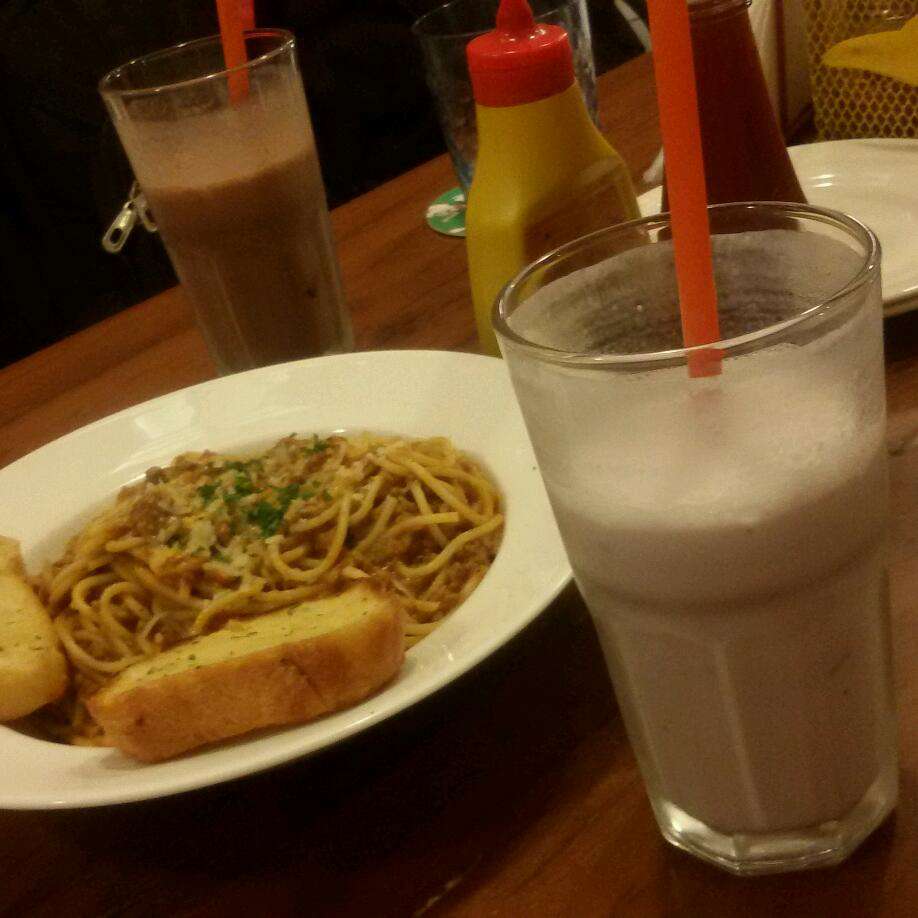 Diggin located in Anand lok shopping centre-opp Gargi College is by far the prettiest restaurant I have come across. It has got this romantic ambience. Each and every corner of the restaurant is decorated so nicely, there are swings outside, lights on the ceiling, plants and flowers around the edges.
This is one place you would love to go at any time; in the morning what attracts you is the greenery and swings and in the evening the lights and the soft music. They have sitting arrangement outside on the roof as well- so people can enjoy the weather as well and it's the best during foggy winters!
Apart from the breathtaking ambience, Diggin has yummy shakes and Italian cuisine. The chocolate shake, Oreo shake, coffee is simply outstanding. The soups, pasta, chicken ravioli and pizza are to die for. The vegetarians don't feel left out here because they have so much options and variety for them- the pasta and pizzas are loaded with veggies.
So yes, this is a place where anybody and everybody can enjoy the classy food and décor.
Keventers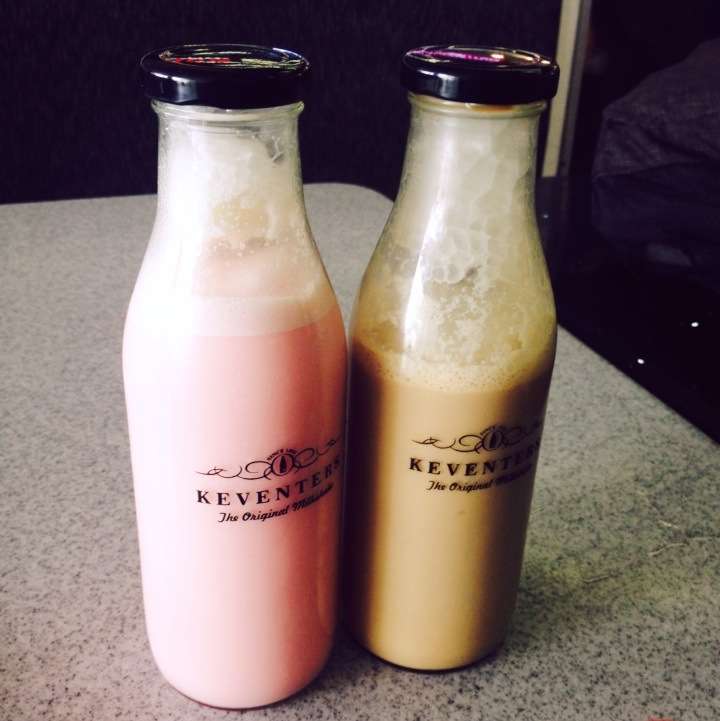 Keveneters located in CP, Select City Walk Saket and DLF promenade Vasant Kunj has a really different concept. They mainly serve shakes so there only focus is to serve the yummiest shakes.
The shakes at Keventers, are really different- they have butterscotch shakes, Keaser Malia shakes, chocolate shakes, mango shakes, etc. are made from pure ice cream and milk. They are very economical and very filling.
They are very reasonable and come in cute glass bottles and they let you take the cap if you want to carry the bottle home. So the bottles are for a grab.
So now you can carry the shake home easily, drink it while driving and everyone loves to use the bottle later on to store water or milk.
The shop in CP is a small shop packed with customers all the time. It has been there since a very long time. All my cousins who are now grandparents always have stories to tell about this place.
Big Yellow Door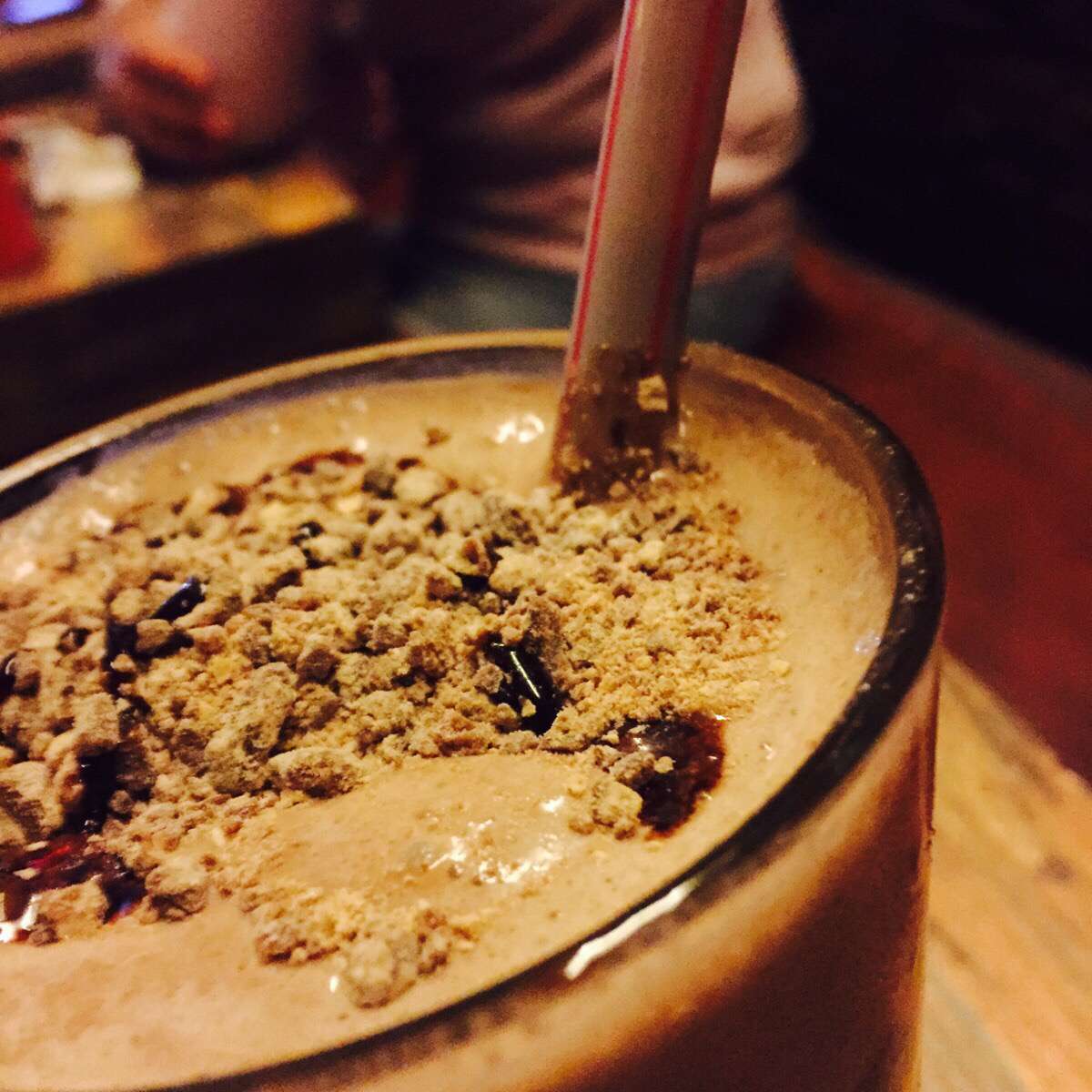 BYD has two outlets in Satyaniketan and the other is located near GTB road is one of the famous hangout places at the North campus. BYD is a cute small restaurant, with a very lively and pretty décor.
The best thing I like about BYD is the food and shakes are so damn cheap. It's really hard to believe how such inexpensive shakes can be so delicious.
The rocky road chocolate shake, brownie shakes are just mouth melting. The cheesy fries is something you really can't resist. It has a huge layer of creamy cheese on the fries. The penne pasta and sandwiches have a great taste too!
In BYD I end up spending nothing and have the best time chilling with my friends. It's a great place to just relax with your friends and enjoy the food and at the end everyone fights to pay the bill because of the reasonable pricing.
Source: Zomato
Café Brown Sugar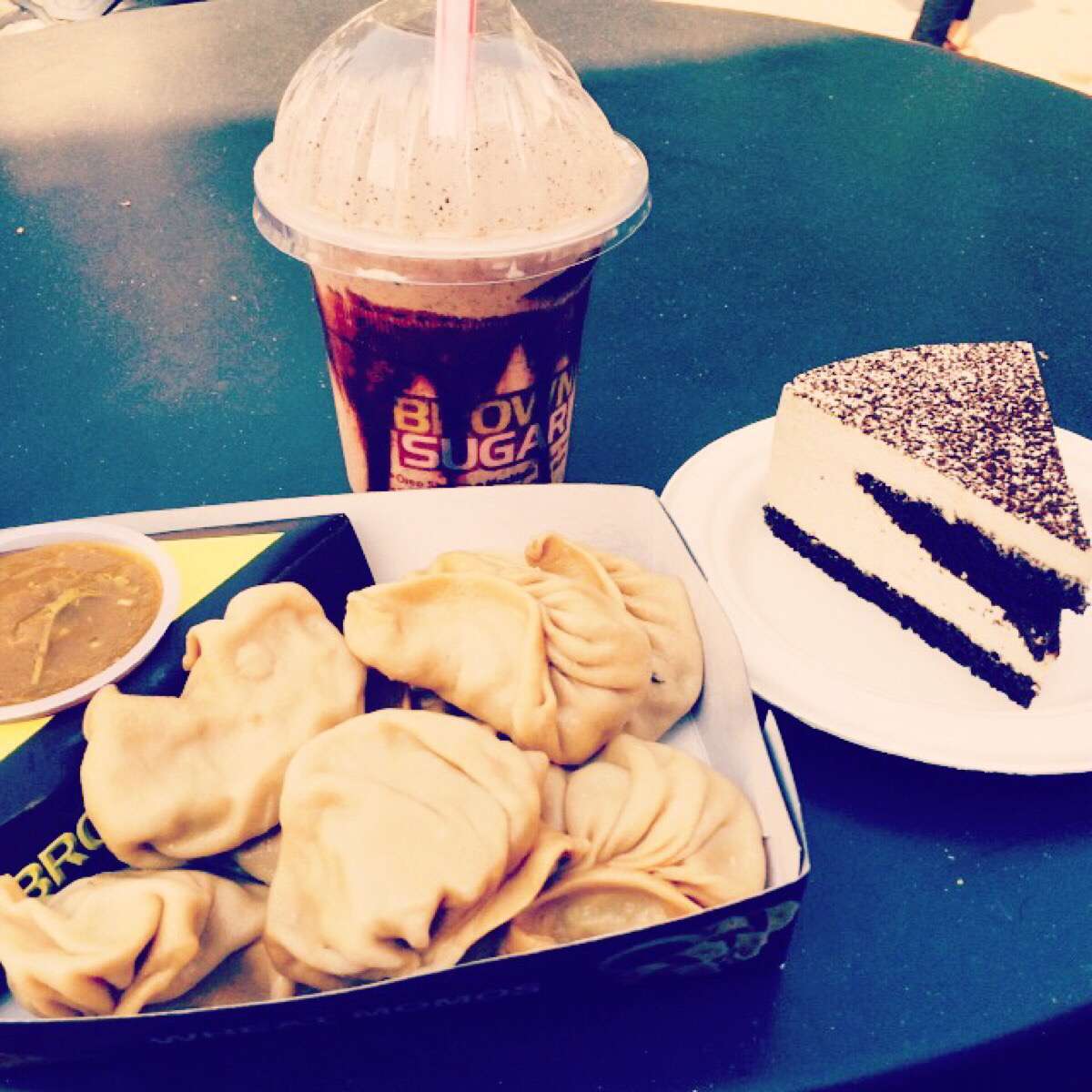 Brown Sugar has many outlets the best being located in Greater Kailash-1 M Block Market, is a small café- basically for take away. They have great smoothies, shakes, salads and pasta's.
The chicken tikka momos of Brown sugar is something people in Delhi always crave for and is Delhi-famous! They also have very fresh cakes and pastries.
Although the café is really small but they have a large variety of munchies which you can just carry around and have or just take-away
They also give 30 percent discount between 8:30pm to 10pm, so yes we get all the birthday cakes after 8pm ☺
The food is really fresh and always smells nice; the shakes go very well on a hot summer day when we are street shopping out in the famous M block market.
The mojito and chocolate shakes best go with the Frankie's and wraps.
Source: Zomato