News
5 Best Ice Cream Parlors In Hyderabad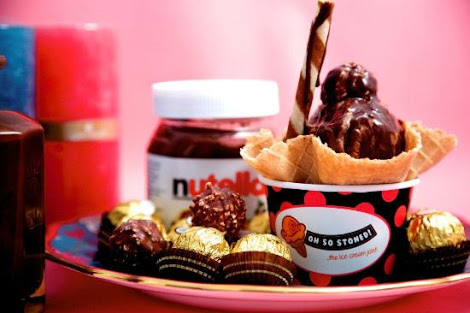 Every one of us is busy running from one corner to the other.  We dine at restaurants, shacks, road side stalls giving our taste buds a food feast. But, any meal is incomplete without a dessert. A dessert is a cherry on top of a wonderful meal. There are a lot of people in this world with a sweet tooth. Some of us hop into a sweet meat shop to satisfy the craving. Some of us prefer a wholesome dessert in form of lavish cake; some healthy ones opt for cheese cake. Some of us abide by the Cadbury ad, "kuch meetha ho jaye" and opt for chocolate as our dessert option.
To de-stress yourself from the work schedule, here are few ice cream parlors in Hyderabad to hop in next time you feel the urge to have dessert.Cream Stone –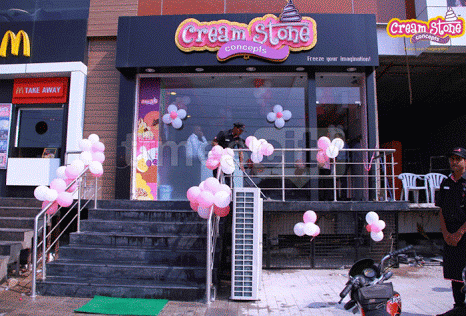 Ice-cream concepts: This ice cream joint provides you a variety of options, ranging from lip smacking ice creams, to mouth-watering milk shakes. It offers numerous varieties to the customers, with the favorite toppings. All the joints across Hyderabad are as crowded as a local train in Mumbai. It is a must visit for everyone who comes to the Nizam's place. You can see your ice cream being mixed and mashed right in front of you and believe me using those ice cream tools seems really hard to work with and are extremely noisy. "Nuts Overload" and "Willy Wonka" are a must try.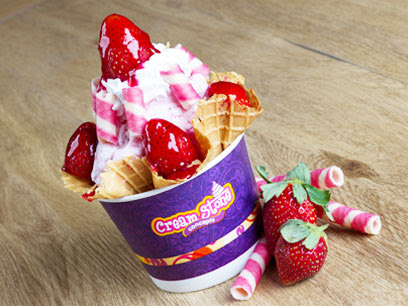 Source: Zomato
Oh So Stoned–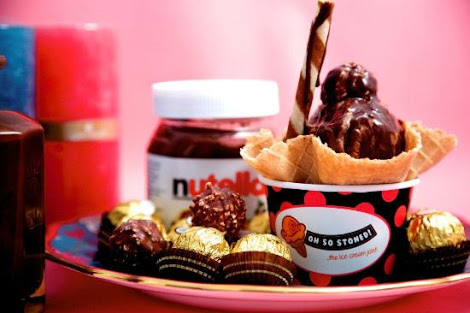 This ice cream parlor is giving tough competition to the Cream Stone fans. The authentic recipe, board games, soothing music, the crowd never sleeps here. A must try for everyone – banana split, Brownie in the jar, American pie, Ice Cream fingers… Gosh!!! The list goes on. A pocket pinch, but definitely worth the ambience and the ice-cream which leaves the visitor "Oh So Stoned".
Source: Zomato
Natural Ice Cream –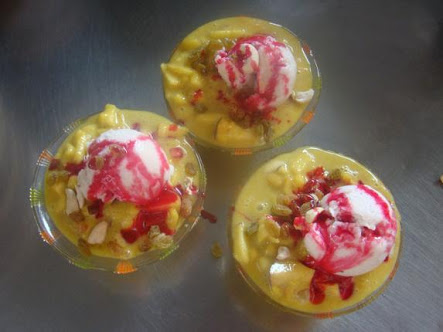 One of the famous ice cream parlors of Hyderabad. It is famous for the natural flavored ice creams ranging from coconut to berry flavors. It has nice ambience to offer.
Source: Zomato
Mist n Creams –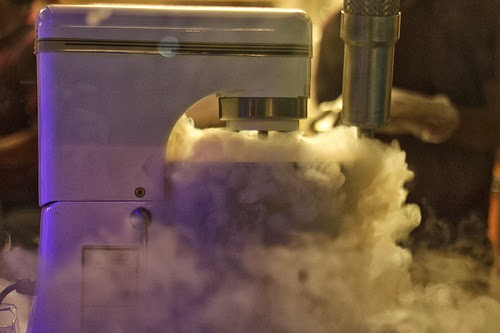 Another ice cream which would bring out the child in you. If you have seen only freezers helping the creamy milk freeze into ice cream, then hop in here to view it live. The liquid nitrogen is used to freeze your favorite flavored creamy milk into ice cream. Some of the famous ice creams are "Fruit n Nut," "Nutty Nutella," "Roasted Almonds," and  "Nuts about Nuts."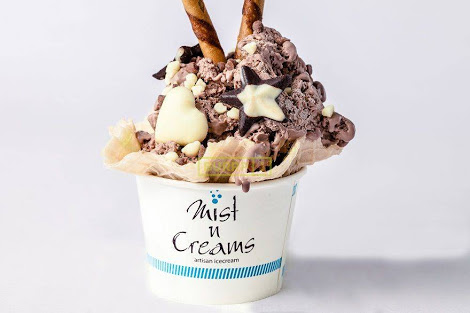 Source: Zomato
Hazzel Ice-Cream Café–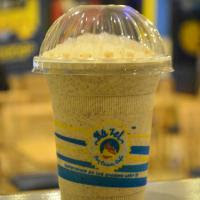 One of the most famous ice cream joints in Hyderabad. It has numerous flavors for its customers. The next time you have a midnight craving for brownie ice cream and creamy milk shake, here is the answer.  The waffle cupped heap of ice cream is a visual gift for the eyes and pallet of course. There are numerous joints of the café and it even offers midnight delivery for it's customers.
Hope the next time you feel stressed you would definitely drop by in one of them.