Avengers: Infinity War was the biggest movie Marvel has ever produced, and it was surely the biggest thriller of any Superhero movie. The MCU officially began its journey a decade ago with Iron Man and since then 17 movies have come out, all leading up to this epic showdown between Thanos on one side and the entire Avengers squad on the other.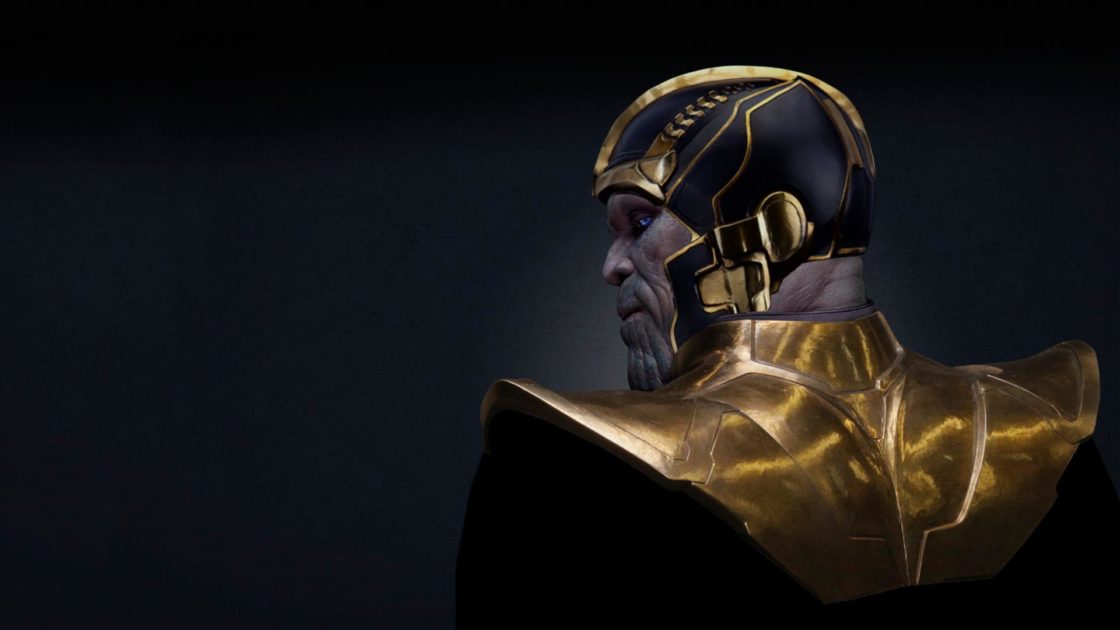 It portrayed Thanos as the big bad of MCU and waiting for so many years to finally see his wrath onscreen was totally worth it. His motivations were justified in his own mind, and he actually was the hero of his own story. He believed that he is the only one who is strong willed and resolute to take the hardest possible decisions for the galaxy while the others aren't stepping up. His purpose in life is to re-balance the universe so that problems like poverty, hunger and overpopulation can be addressed.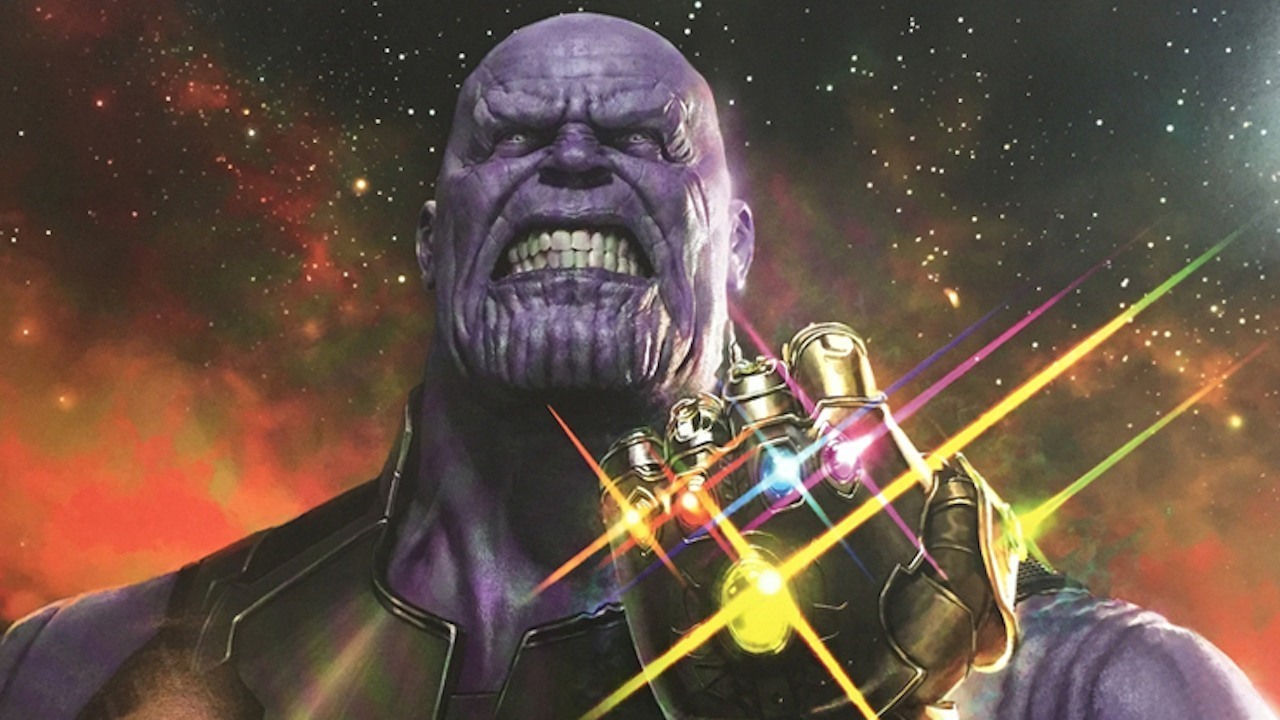 In order to fulfill his goal, he went in search of six Infinity stones that represent cosmic singularities scattered around the universe. He managed to collect them all, assembled them in a gauntlet and snapped his fingers. It leaves us on a cliffhanger which we could have never expected. The movie ended up leaving us shocked but it left a very threatening message at the very end which said – "Thanos will return" in Avengers 4!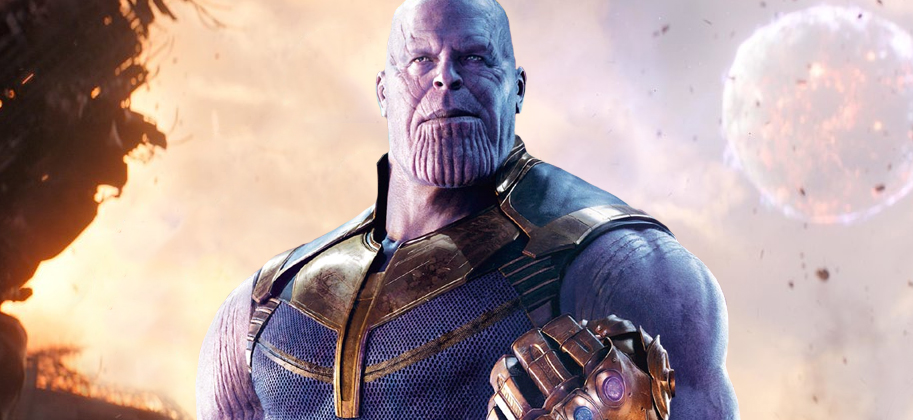 As we saw, Thanos was not just a Mad Titan who wants to destroy everything and everyone that comes in his way. His methods are brutal but he has a proper reasoning behind what he did. It was not right way as this does not give true meaning to life, and neither is it fair for the ones who died randomly. They did not get the equal chance to rejoice life, but since the disintegration was random and necessary in Thanos' mind, it had to happen.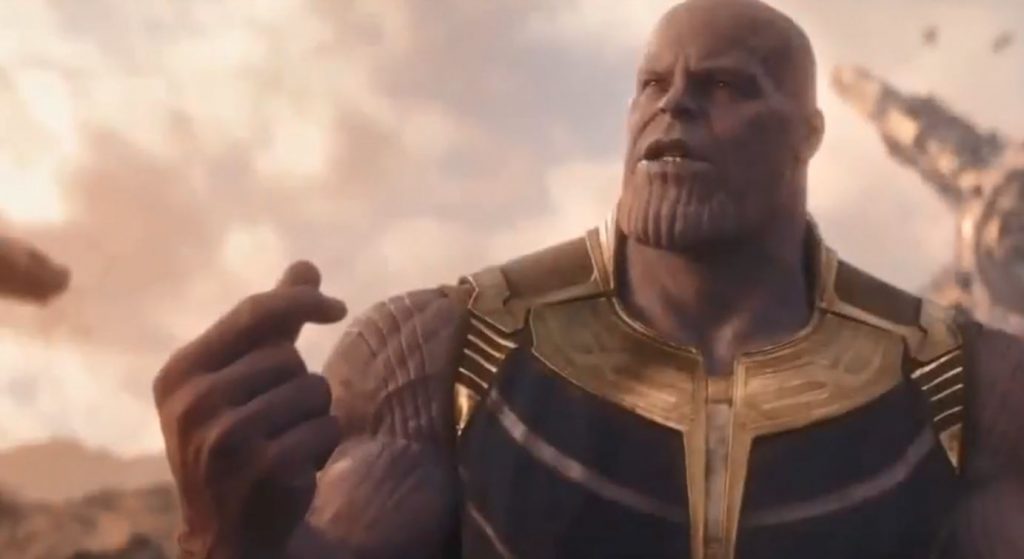 As a result, half the population in the entire galaxy was wiped out including half of all superheroes. Many fans believe that most of them will come back due to some or the other reason but Infinity War writers insist that Avengers 4 will be entirely different and won't be a direct sequel to the Infinity War. Here's what they said: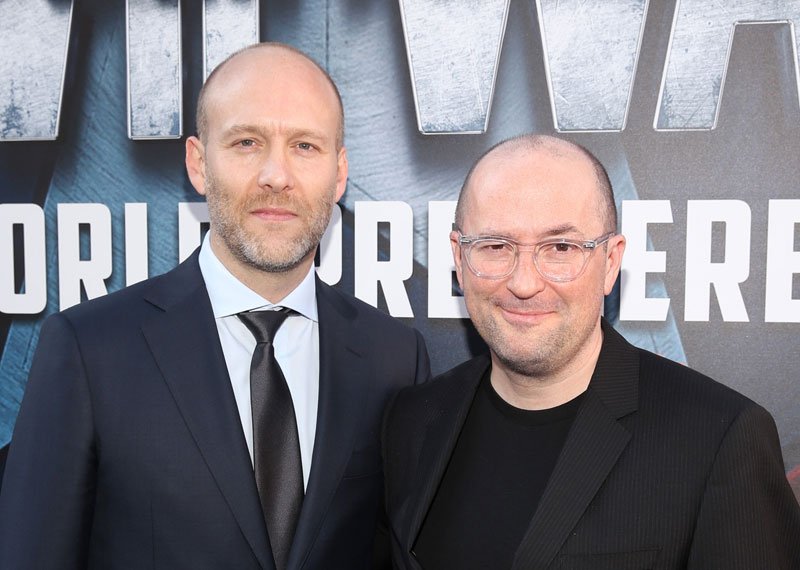 Markus: "[Avengers 4] doesn't do what you think it does. It is a different movie than you think it is. Also…[the deaths are] real. I just want to tell you it's real, and the sooner you accept that the sooner you will be able to move on to the next stage of grief".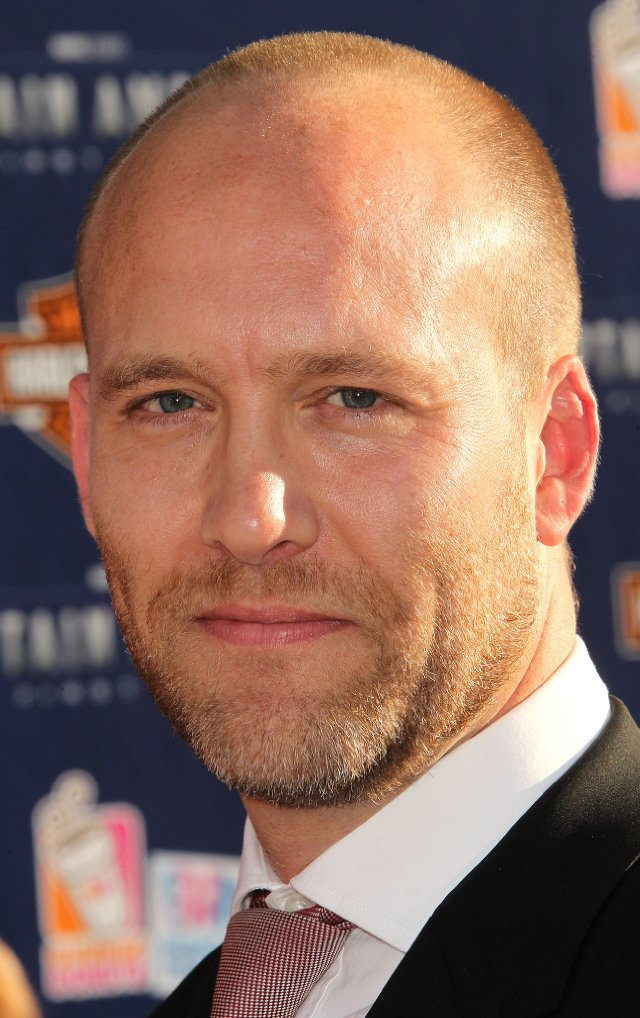 McFeely added – "Put it this way. I think [Infinity War] is a fairly mature movie for a blockbuster. It's got a lot of fun in it, obviously, but boy, it gets very mature. The second one is also mature. We're going to own these choices, and hopefully surprise and delight you and get you invested. It's by the same studio, the same film-making team. They were written at the same time, shot at the same time. They're clearly connected, but they are definitely two different movies, one of which is dependent on what happened previously".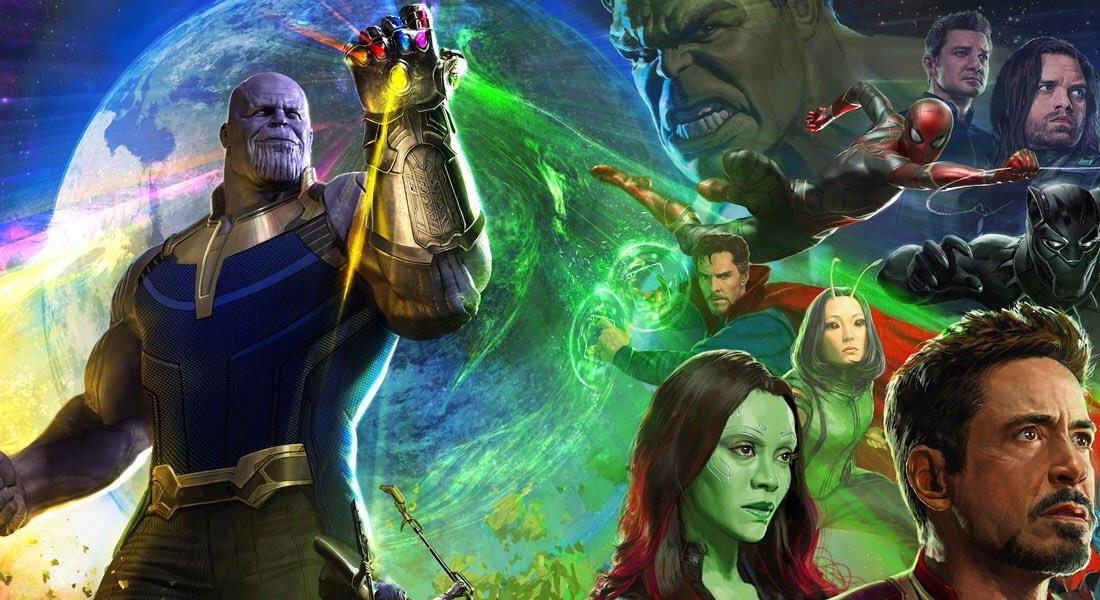 In the hindsight, if you think about it, Thanos' motivation does make a lot of sense. He had a point and even though trading life to sustain life may not be the humane way, Thanos is no human. He was actually the only one capable enough to take a step against the growing populations of different worlds throughout the Universe.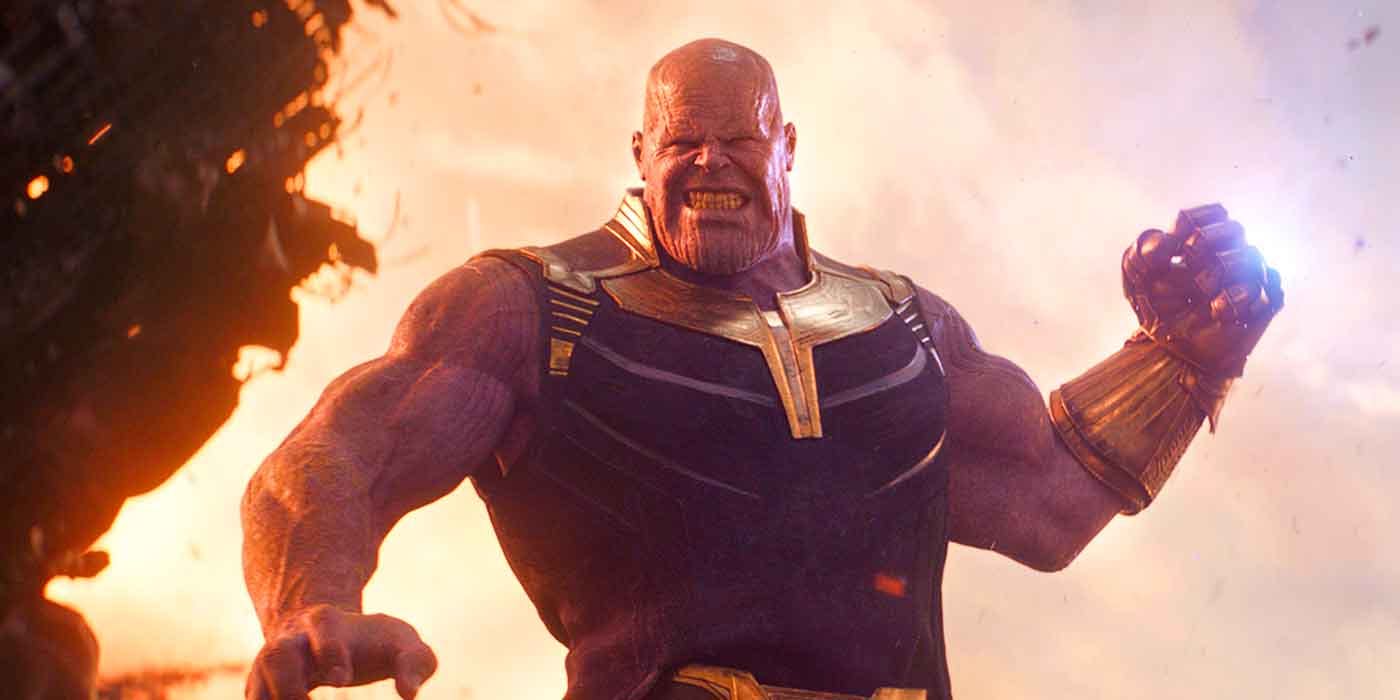 Perhaps his motivation may feel a little over the edge as the movie did not have a lot of time to explain it in detail showing the effects of the growing population and the balance brought by Thanos. We were left to wonder all of that but the movie did give us a glimpse of the causes and effects of why Thanos was so adamant and what he managed to achieve.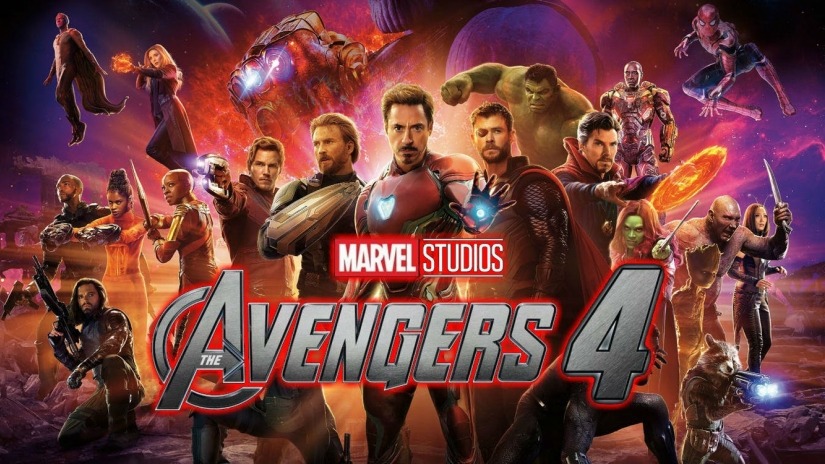 Now the Avengers are going to put in all they have in order to destroy Thanos, and possibly fix what Thanos has done to the entire Universe. In Infinity War we saw that Thanos brought the fight to them in order to collect all the Infinity Stones and bring balance to the Universe, but in Avengers 4, the Earth's mightiest heroes and the leftover Guardians are going to take the fight to the Mad Titan.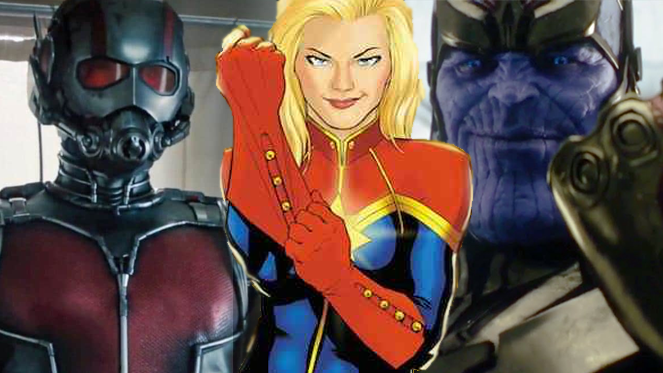 We may think that having Captain Marvel on their side, and Thor being in his prime, the Avengers would be able to take on the wounded Mad Titan, but we all are forgetting the most important factor that still makes Thanos the most powerful being in the entire Universe, which is the possession of all the Infinity Stones.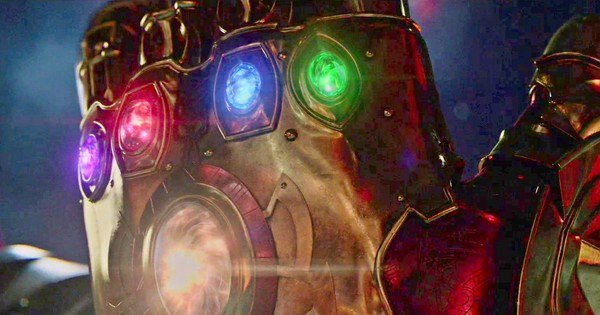 One may argue that the Infinity Gauntlet, which was able to hold these 6 singularities, these stones of Infinite Power together is now destroyer, but we have got our very first look at Thanos from Avengers 4. Here, check it out: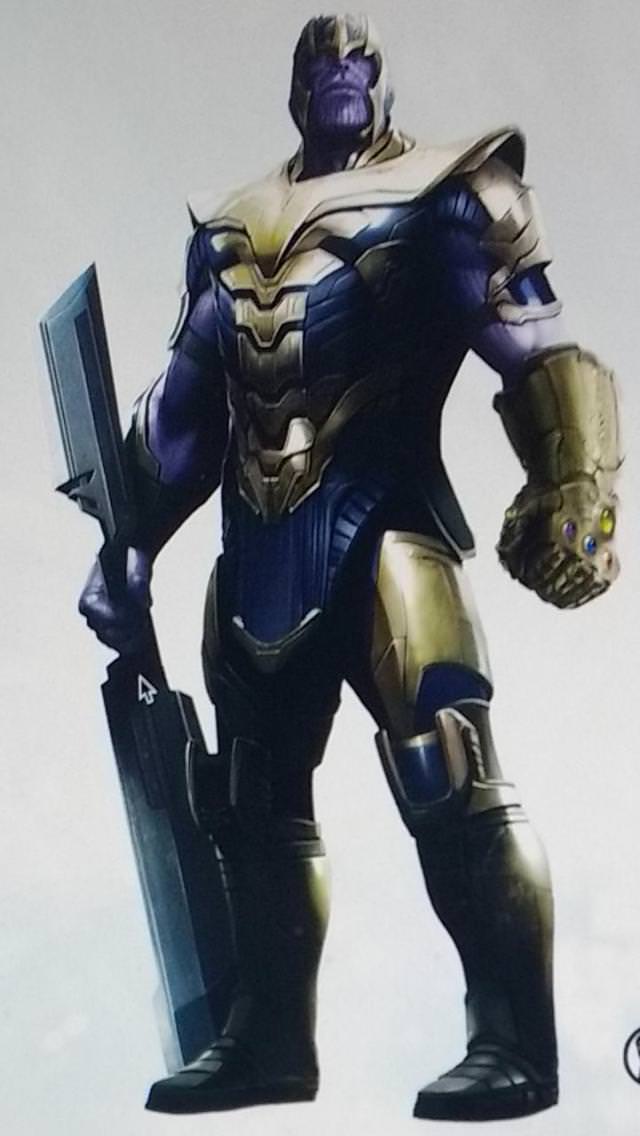 In this image, we can see that Thanos is back in a brand new armor which is a tweaked version of what he wore before. With his armor, we can see that there is an Infinity Gauntlet totally intact with all the Infinity Stones studded in it, so there is probably another Gauntlet which may come into play somehow. What is so interesting here is the new Weapon that Thanos seems to be wielding.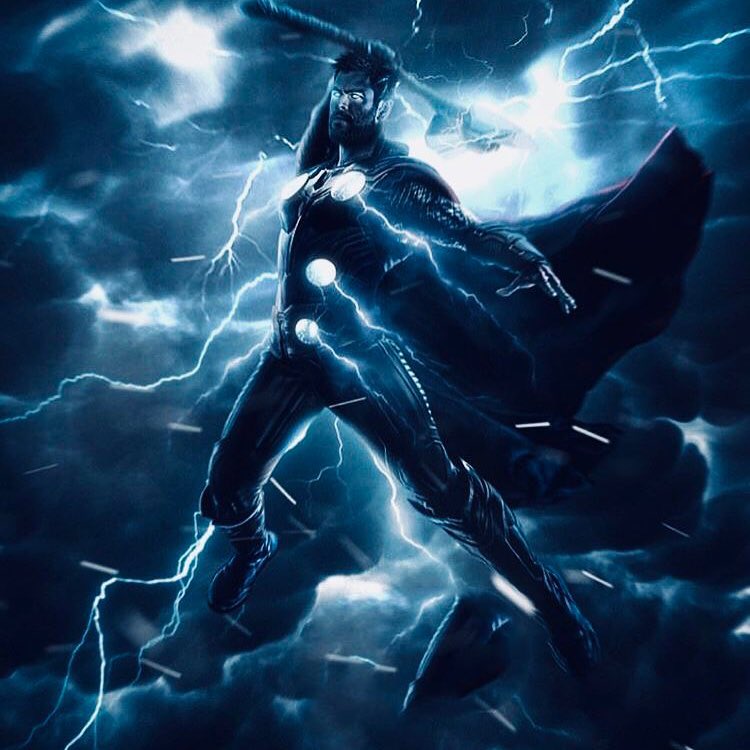 Will this weapon be as significant as the likes of the Stormbreaker or even the Infinity Gauntlet, or is it just a sort of sword that Thanos uses for battle? Well, are going to have an answer for this next year.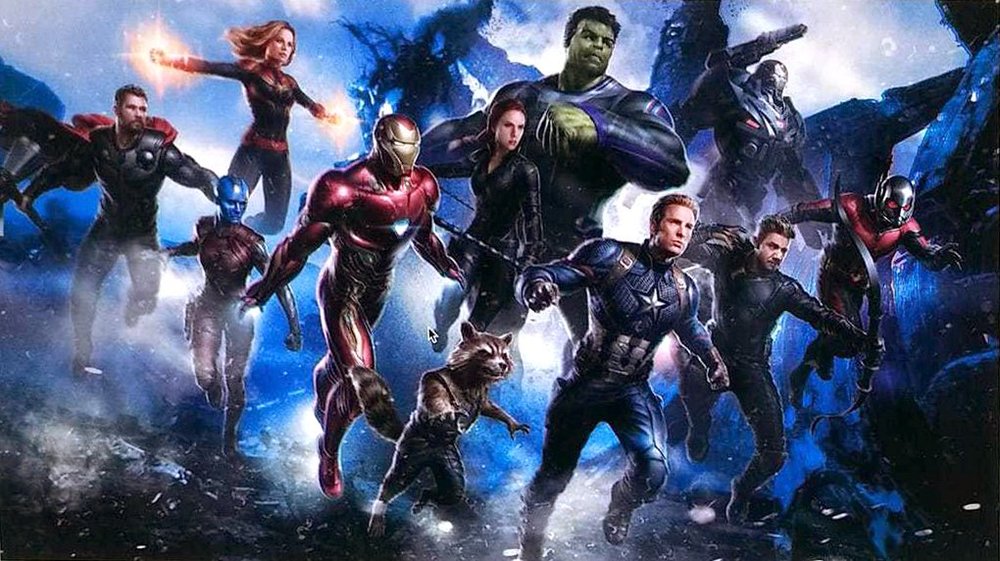 Avengers 4 comes out on May 3, 2019, and here is the official Synopsis of the movie:
"A culmination of 22 interconnected films the fourth installment of the Avengers saga will draw audiences to witness the turning point of this epic journey. Our beloved heroes will truly understand how fragile this reality is and the sacrifices that must be made to uphold it."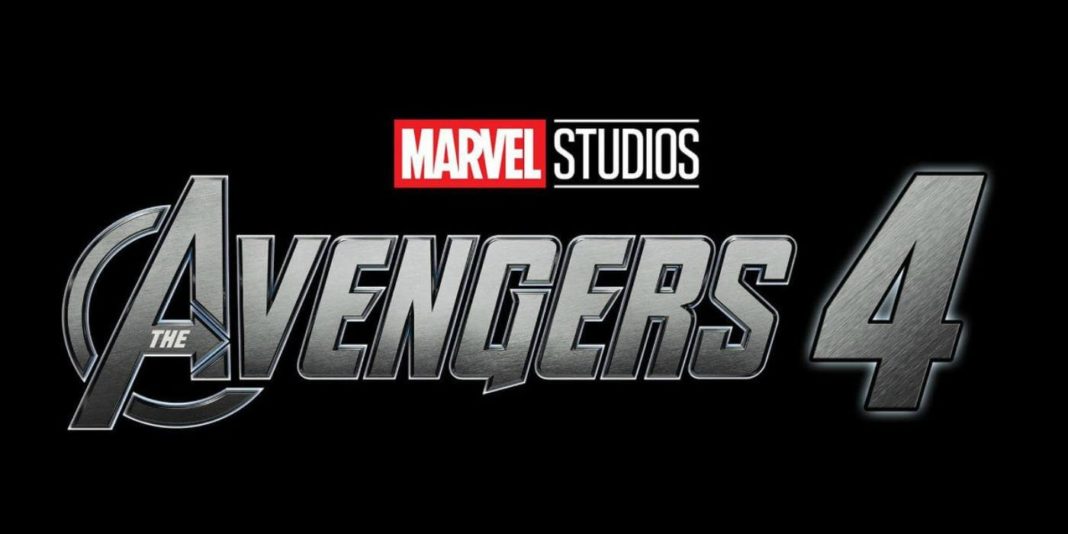 Thanos will return, and it seems as if we are yet to see the might of the Mad Titan. But this time around, our heroes are also going to shine, so be prepared to see Thanos being taken down by the likes of Captain Marvel. There is a lot of time remaining for Avengers 4 to come out. Right now, Infinity War is still there at the theatres and if you have already seen once, go watch it again.
Play Now: The Ultimate MCU Quiz (Click on the link below to begin)
Directed by Russo brothers who are masterful duo when it comes to big budget comic-book movies with a lot of characters. Produced by Marvel Head Kevin Feige and his team of executive producers including Stan Lee. The script is co-written by Christopher Markus and Stephen McFeely. The official movie synopsis reads: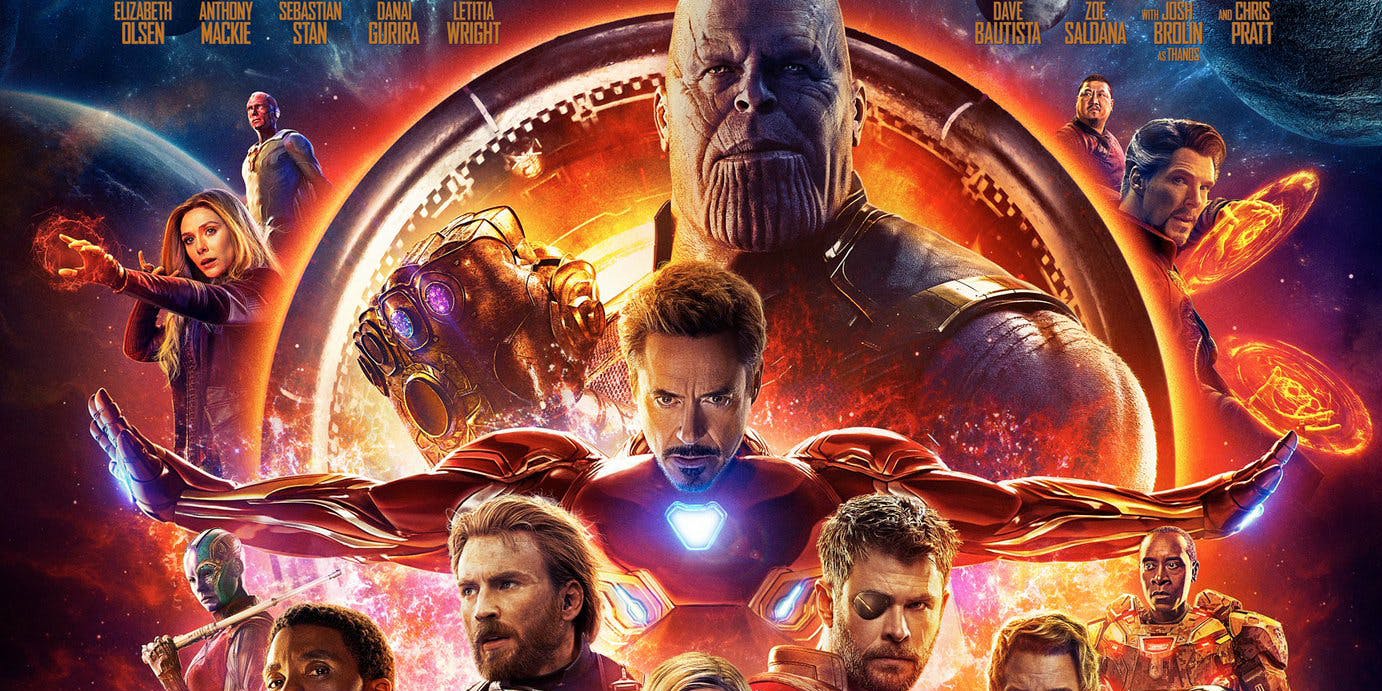 "Iron Man, Thor, the Hulk and the rest of the Avengers unite to battle their most powerful enemy yet — the evil Thanos. On a mission to collect all six Infinity Stones, Thanos plans to use the artifacts to inflict his twisted will on reality. The fate of the planet and existence itself has never been more uncertain as everything the Avengers have fought for has led up to this moment".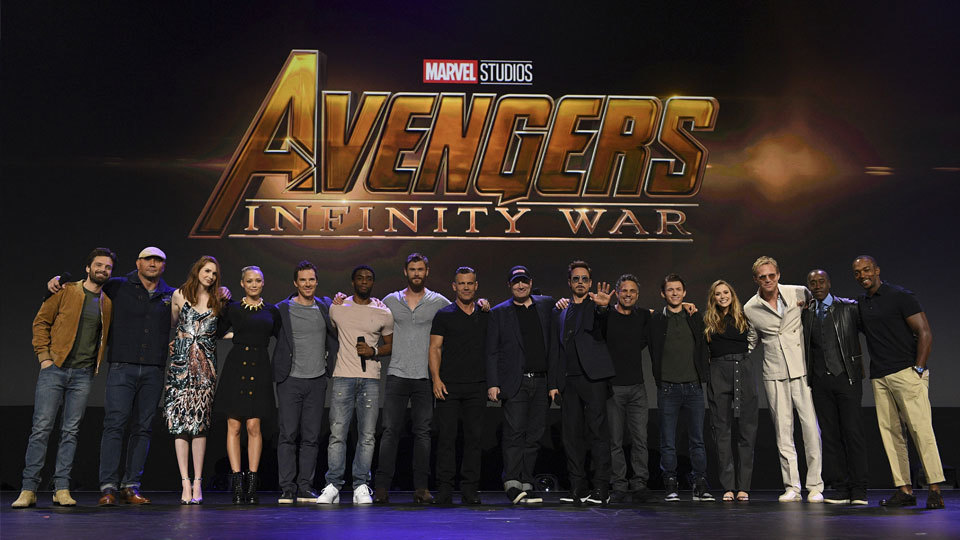 The ensemble cast is simply groundbreaking as Marvel has brought some of the biggest stars under one roof including Josh Brolin (Thanos), Robert Downey Jr. (Iron Man), Chris Evans (Captain America), Chris Pratt (Star Lord), Zoe Saldana (Gamora), Peter Dinklage (Eitri), Sebastian Stan (Winter soldier), Anthony Mackie (Falcon), Chris Hemsworth (Thor), Peter Dinklage (Eitri), Tom Hiddleston (Loki), Mark Ruffalo (Hulk), Bradley Cooper (Rocket Raccoon), Vin Diesel (Groot), Scarlett Johansson (Black Widow), Jeremy Reiner (Hawkeye), Benedict Cumberbatch (Dr. Strange), Benedict Wong (Wong), Tom Holland (Spiderman), Letitia Wright (Shuri), Chadwick Boseman (Black Panther), Evangeline Lilly (Wasp), Paul Rudd (Ant-Man), Elizabeth Olsen (Scarlett Witch), Karen Gillian (Nebula), Pom Klementieff (Mantis), Brie Larson (Captain Marvel), Dave Bautista (Drax), Paul Bettany (Vision), Michael Douglas (Hank Pym), Samuel Jackson (Nick Fury) and Cobie Smulders (Mariah Hill).
Don't Miss: 10 Controversies Created By Infinity War In The MCU