Society
"Kash Main Tumhara Bhai Hoti" A Younger Sister Cracked a Joke… Which Turned Out To Be Way More Than A Joke!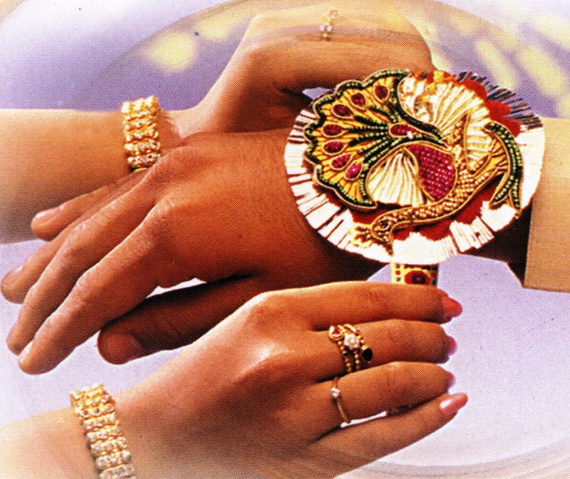 Today is a big day for all brothers and sisters, its Rakshabandhan.
There are brothers who wait for the courier to deliver the rakhis at their doorsteps, and there are sisters, who desperately wait for their packages to be from delivered far away.
Each year religiously, a sister buys the best designs of rakhi for her brother. Every year, she dresses for the occasion, just to spend some time with her brother. The inter-state migration for studies, jobs, and other priorities may have bridged the gap between the relations, but on this day, every brother makes a point of calling his sister.
Blood relations,  second cousins, or rakhi brothers, all wait for this day. Its said that every sister desperately waits for her gifts in return. Deep down inside the heart, every sister prays for the well-being of her brother, without expecting anything in return. This is a selfless thread that protects a relationship and holds a special place in our hearts.
Last week, while packing my rakhi for my cousin, I sent my sister  pictures on WhatsApp. What she said as a reply, truly touched my heart. The dedication, with which I was packing the rakhis and the letters inside, made her heart say the world's most difficult code to be cracked.
"Kash hum tumhare bhai hote."
These lines made me reflect on this ritual that we  follow . "Why can't I send a rakhi to my sister?"
Many families are blessed with an only girl child. An elder sister is just like a mother to the younger one. An elder sister is the first friend you have in your life.
Remember, the time when she walked with you back from the hobby center?She chose to walk at the roadside in order to give you the safest side of the road.
Remember, the time when you didn't finish your summer vacation project and had to go to school the next day? She chose to stay awake and finish the project, so that you don't get punished.
Remember, the time when you burnt the sari your mom loved, while ironing? She managed to save you by taking the blame.
Remember the time a pervert troubled you and you were unable to confess that to your dad.? She stood up for you and saved you from the creep.
Remember, the time you wanted a dress and couldn't buy  it, because it was way too costly? She sacrificed her savings and bought you the dress, just to see you smile.
She sacrificed, she made you smile, and she protected you at every juncture of life. Then, why not tie her rakhi to thank her on this auspicious day?
A sister also deserves this sacred thread, one who has dedicated a part of her life to her siblings.
With all of the modernization that is hitting the world these days, maybe we could modify our thoughts a bit more. Celebrate this day with your brothers and sisters. It is not just a designer thread, it is a bond of love that keeps our hearts connected.
"Wishing you all a very happy Rakshabandhan."