News
9 American Muscle Cars To Get Your Motor Running!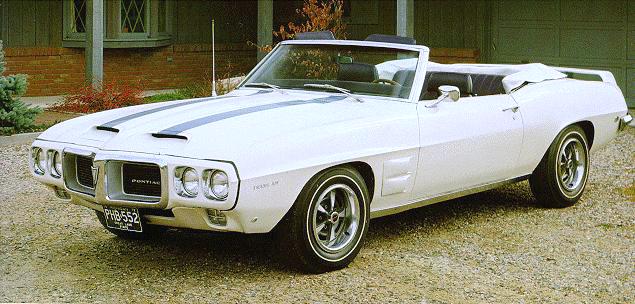 [tps_header] The 1960's were an interesting time in America. In the beginning, the Beatles and the Rolling Stones were at the forefront of the British Invasion that hit the airwaves of radios across the country.
source
Then came the Vietnam Conflict, costing the U.S. millions of dollars and thousands of young lives each year. In 1969, Jimi Hendrix's Strat screamed "The Star Spangled Banner" to the approximately 30,000 people that were left, after almost 400,000 fans attended the Woodstock Festival.
source
Gasoline cost $.27 per gallon and the rumbles of big blocks were heard everywhere on the streets and roads that crisscrossed the nation. Do us a both a favor and check this out. If the sound of the engine doesn't bring a smile to your face, maybe this article isn't for you… [/tps_header]
Still here? Sounds pretty tough, doesn't it? I am going to show you an assortment of American muscle cars from the 60's that truly captured the essence of that generation's need for speed and power. So buckle up and hang on! [tps_title]1968 Z 28 Camaro RS Pro Touring Style[/tps_title]
Only 7,199 of these second-generation Camaros were produced by Chevrolet in 1968. They dominated the tracks at all Motorsport arenas, winning the SCCA Trans Am series and the NHRA (National Hot Rod Association) Super Stock World Championship titles.
1968 "Bullitt" Mustang GT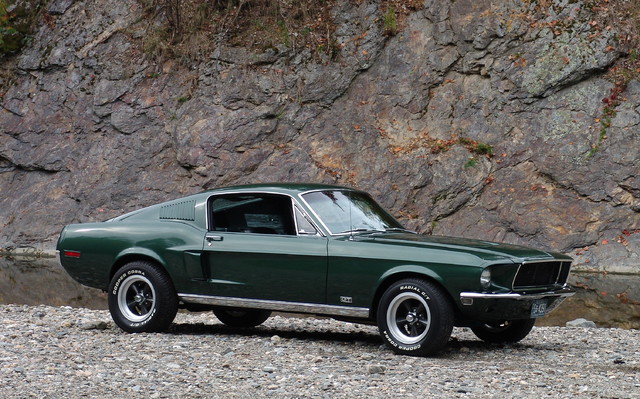 In 1968 the movie "Bullitt" was released, starring one of the all-time American bad-asses, Steve McQueen. Famous for its epic car chase scene through the streets of San Francisco, for a full 10 minutes and 53 seconds, the audience is taken for a ride in this 390 hp Mustang GT. In 2008 the Ford Motor Company produced the Mustang "Bullitt" model in honor of the 40th anniversary of the film.
1964 Pontiac GTO
The 1964 GTO was considered the pioneer of American muscle cars. It went from 0-60 in 6.4 seconds and had a top speed of 99 mph in the standing- quarter mile. Price…around $4,500USD.
1969 Dodge Charger
Obviously, this particular image shows a Charger that has been customized with a blower, but straight from the factory in '69, they came with a 383 engine, with your choice of either a 2 barrel or 4 barrel carburetor. If that wasn't enough, you could go all out with a 440 Magnum or a 426 Hemi engine. Both of those were painted "Hemi Orange."
1965 Shelby Street Cobra 427
As sweet as the picture is, it doesn't really give you an idea of just how powerful these little cars were. Hop in let's take a ride!
Want one? The 550 hp competition model can be purchased for $1,998,500!
1967 Chevelle SS
The SS stands for "Super Sport." The sales brochure for this model read…"What you will see inside, will probably bring on a severe compulsion to go driving." I can see why! It came with a 375 hp. 396 cubic inch V-8.
1967 Corvette L88
This Stingray had a 427 engine that was rated at 430 hp from the factory. Keep in mind that it is a two-seater with a fiberglass body! The car shown in the image above sold for a World Record of $3.5 million USD in 2014.
1968 Plymouth Roadrunner
Plymouth paid Warner Bros. Studios $50,000 to use the likeness of the famous cartoon-figure "Roadrunner" and another $10,000 to develop the "beep-beep" for the horn. For $714 extra, you could upgrade to the 426 Hemi engine, capable of doing the quarter mile in 13.5 seconds. The 426 proved to be one of the best engines in the muscle car era.
1969 Pontiac Trans-Am
Some interesting facts about this model. Pontiac only made 697 of the Trans-Am models in 1969, just 8 of those were convertibles. Of those 8, 4 were automatics and 4 had standard transmissions. Only 7 of these cars have their whereabouts known, the 8th one's location is a mystery.
Today the "Fast and Furious" machines of the road get all the attention, but when I was a kid, it was all about beasts like these roaring up and down the streets. I still prefer the looks and sounds of these cars over the little, nitrous burning rockets you see today, but to each their own. I hope you enjoyed seeing them as much as I did. Now if you will excuse me, I have to go.
Rocco is the VP here at QuirkyByte, and he has been writing since he could hold a crayon. He is a huge fan of music, nature, the arts and anything unique, or creative. Physical fitness is also a passion for him. Currently Rocco resides in upstate New York.