Fitness
Five Cool Drinks for a Hot Summer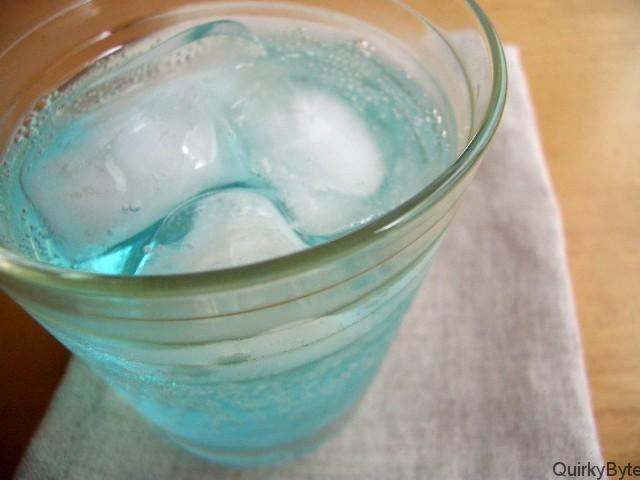 Summer is well and truly among us and with soaring temperatures, we desire ice-chilled drinks. Here are five of my favorite drinks to beat the heat
1. Lemon Iced Tea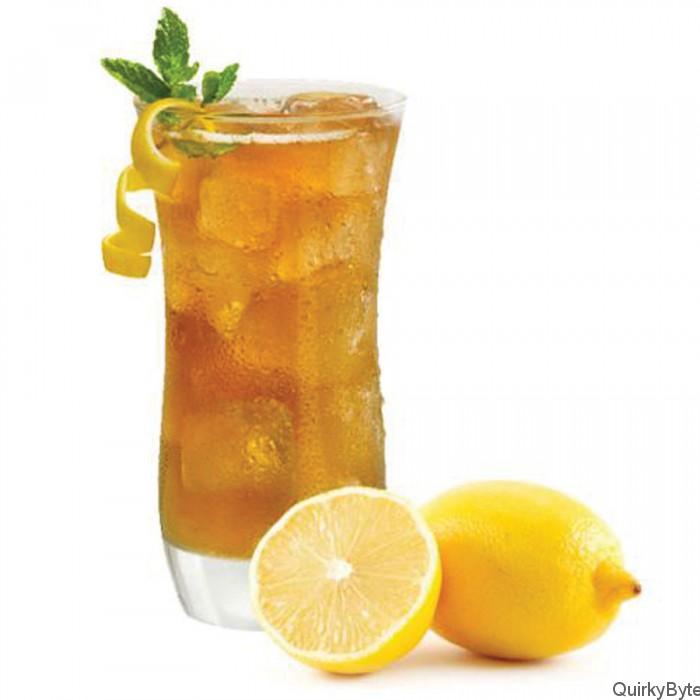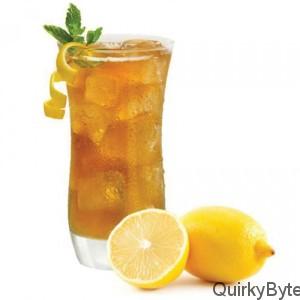 (Serves 8)
Ingredients : 2 large lemons, 1 and 1/4 cups sugar, 2 cups fresh mint leaves, plus more for garnish, 6 black tea bags and 1/2 cup fresh lemon juice.
Directions :

Using a vegetable peeler, remove bright yellow peel from lemons. Combine lemon peel and sugar in a medium saucepan with 1/2 cup water and bring to a boil, stirring to dissolve sugar. Lower heat and simmer 2 minutes. Remove from heat and stir in mint. Cool to room temperature; strain.
Steep the tea bags in 4 cups of boiling water, covered, for 5 minutes. Then remove tea bags. Stir in syrup, lemon juice, 4 cups cold water, and ice cubes. Serve in tall glasses filled with ice and a few mint leaves.
2. Fresh Strawberry Shake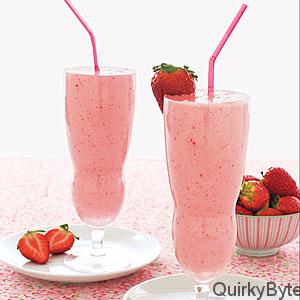 (Serves 4)
Ingredients : 1/2 cup milk, 1 pound strawberries, hulled and 1 pint vanilla ice cream.
Directions :

Combine the milk, strawberries, and ice cream in a blender. Blend until mostly smooth with some pieces of strawberries remaining, 10 to 15 seconds. Divide between four glasses and serve immediately.
3. Watermelon-Mint Cooler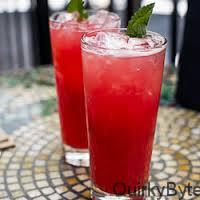 (Serves 4)
Ingredients : 4 cups seedless watermelon chunks (about 1 pound), 1 and 1/2 cups lemonade and 1/2 cup fresh mint.
Directions :

In a blender, puree the watermelon and lemonade; strain if desired.
Stir in the mint and serve over ice.
For an instant cocktail: Stir in 1/2 cup vodka or tequila before serving.
4. Classic Lemonade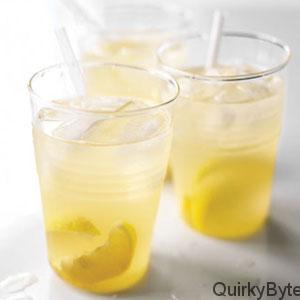 (Serves 8)
Ingredients : 1 and 1/2 cups freshly squeezed lemon juice (from about 12 lemons), 1/2 cup sugar, 6 cups water, lemon slices (to garnish) and ice.
Directions :

In a large pitcher combine the lemon juice, sugar, and 1 cup water. Stir until the sugar dissolves, then add 5 more cups water, a few slices of lemon to garnish, and plenty of ice.
5. Aam ka Panna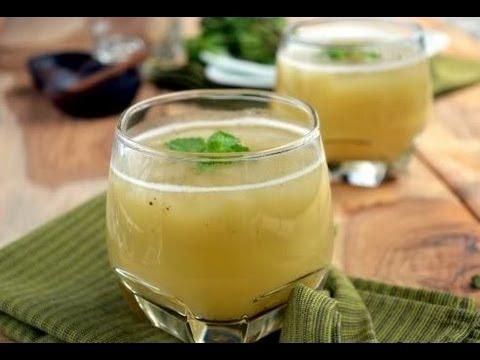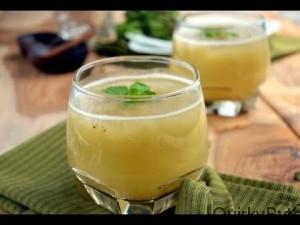 (Serves 4)
Ingredients : 1-kilogram green mangoes, 4 teaspoons roasted cumin powder, 2 teaspoons black salt, 3 cups sugar,  salt to taste.
Directions :

Wash and boil the mangoes. Let them cool. Cool, peel, mash and strain the pulp.
Add five cups of water and mix well and cook till well blended.
Add the cumin powder, black salt, salt and sugar. Mix well till sugar is dissolved. Set aside to cool. Chill in the refrigerator.
Pour into tall glasses as required and dilute with chilled water as per your taste.