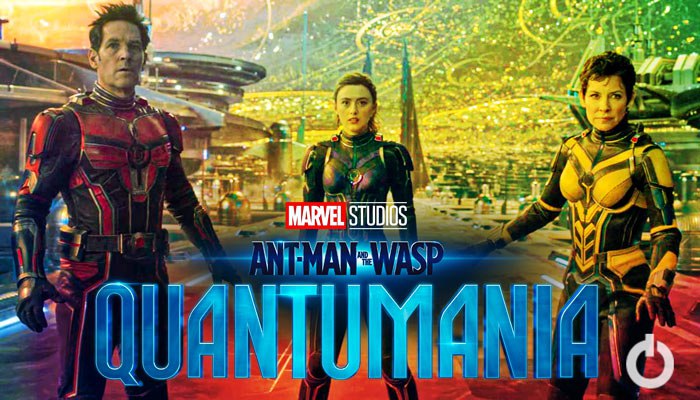 The most popular Marvel spoilers Reddit, r/MarvelStudiosSpoilers, has recently shut down amidst an ongoing legal battle with Marvel Studios. The subreddit was set to private on March 13, with a final post made by the subreddit's shared /u/MSSmods account before the community officially closed. The post explained that the subreddit was created by someone who disliked the strict policies of the Marvel Studios subreddit, which prohibited discussion of spoilers, leaks, or anything that had not been officially released.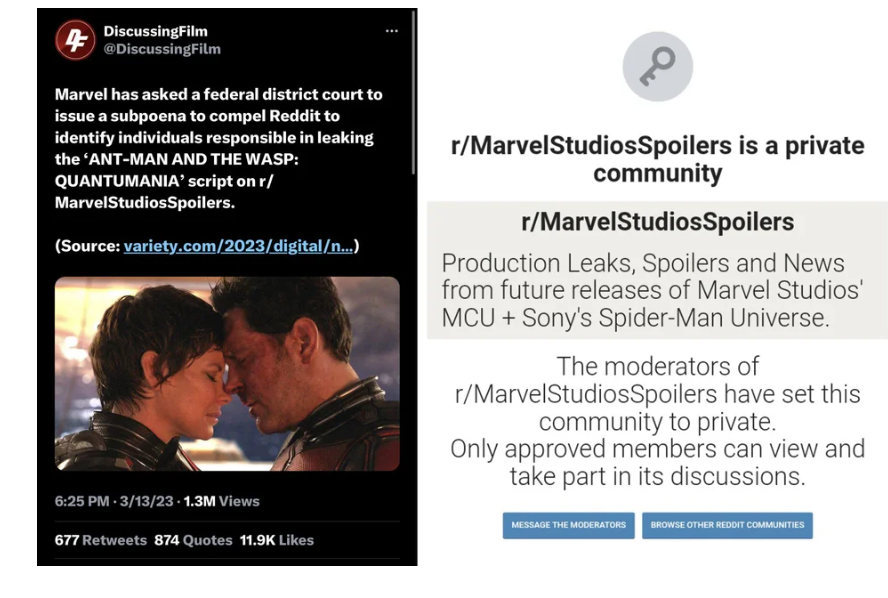 The post went on to state that r/MarvelStudiosSpoilers had grown so large that even people from the Marvel Cinematic Universe were aware of it, including Disney. The post implied that the legal battle was related to script leaks from the upcoming Ant-Man and the Wasp: Quantumania and that the subreddit would be operating on its own without any moderators. It is unclear whether r/MarvelStudiosSpoilers will open again in the future. The closure of r/MarvelStudiosSpoilers comes amidst reports that Marvel Studios has issued a DMCA subpoena application in the United States District for the Northern District of California, demanding that Reddit identify the users who leaked a dialogue transcript of Quantumania before the film's release.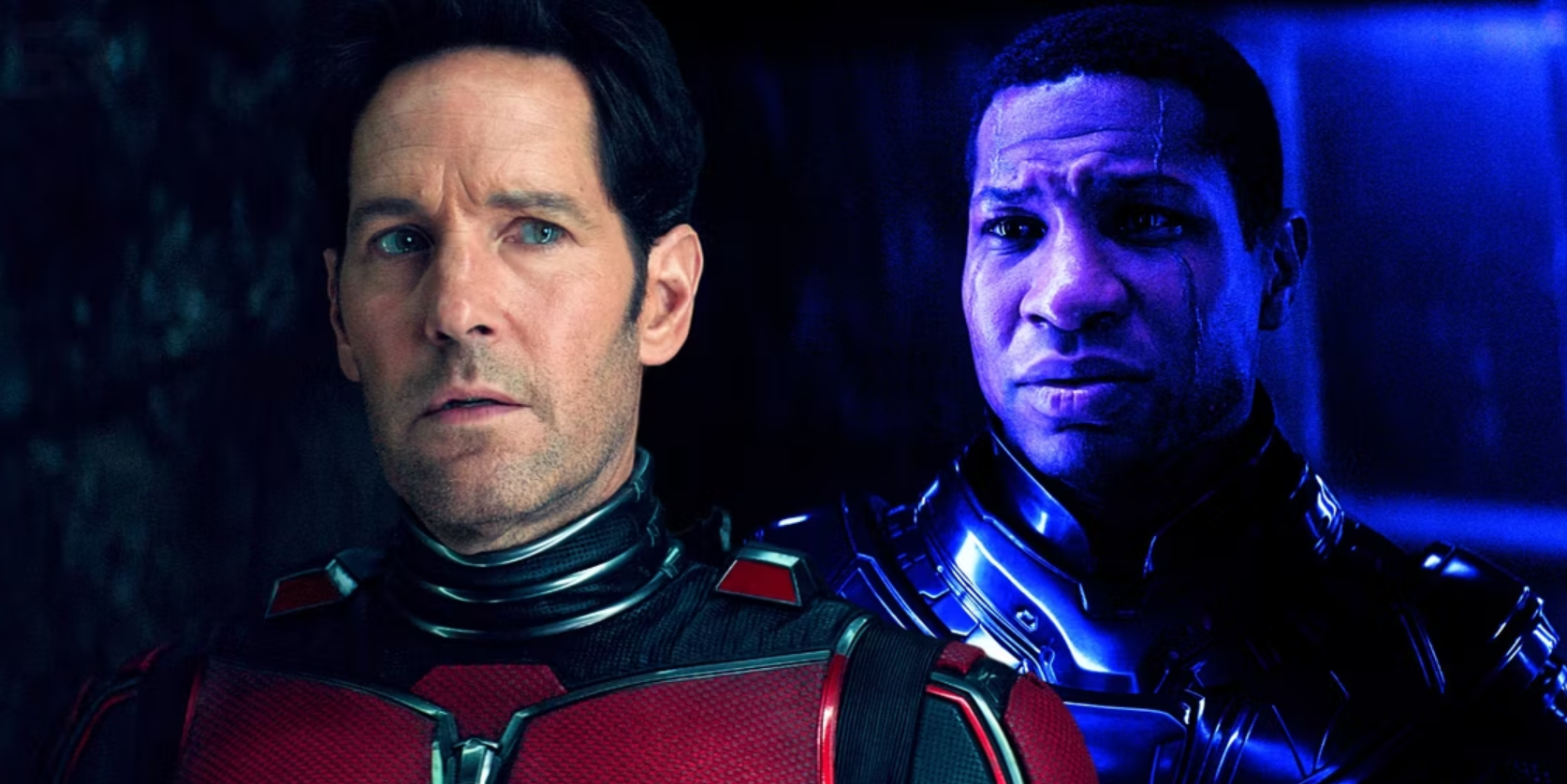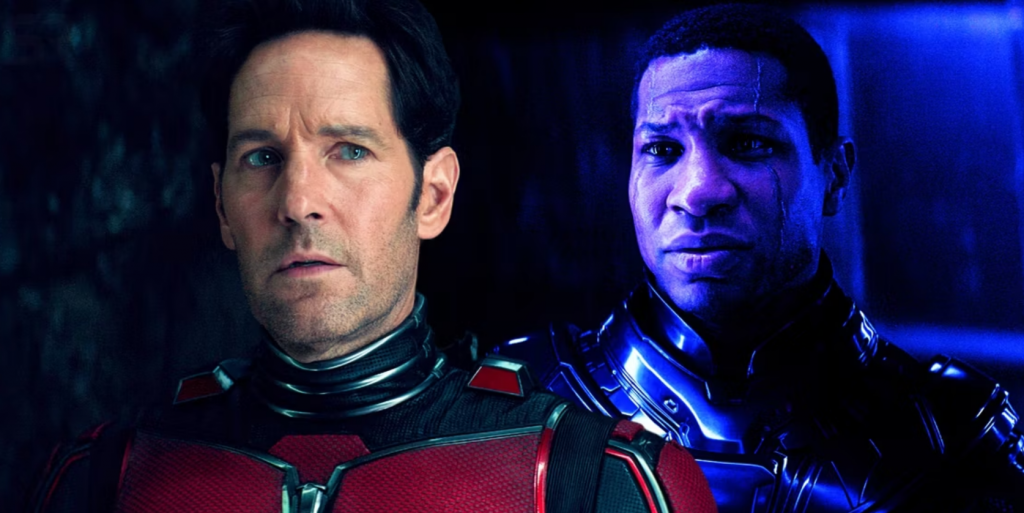 The application was filed on March 10 and requests all information in relation to u/MSSmods and any user involved in posting copyrighted content between Jan. 15 and Feb. 15. In response to Marvel's application, Reddit has stated that it is committed to protecting users' privacy and has processes in place to assess legal requests and object when appropriate. On Jan. 21, Disney filed a copyright takedown of the leak after the 63-page document was shared by u/MSSmods in a post titled "[TFTMQ] Ant-Man and the Wasp: Quantumania Detailed Dialog." The thread has since been deleted, though it was archived in Google Docs, which has also been subpoenaed.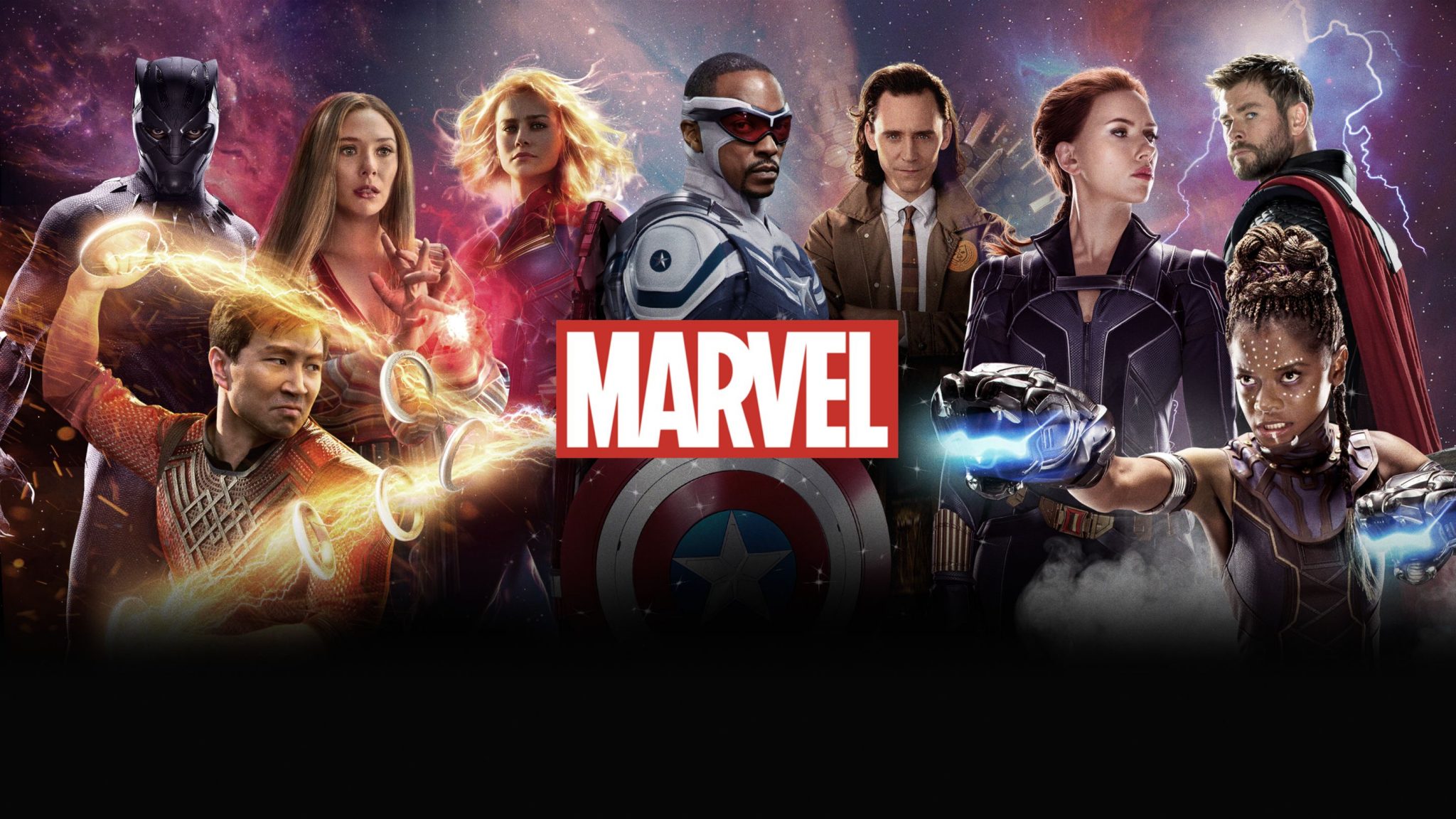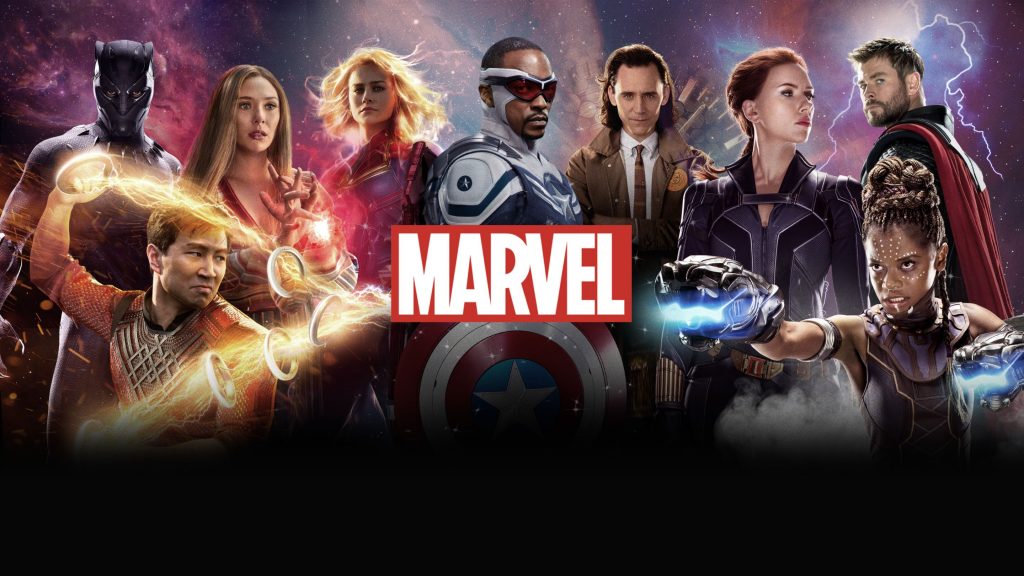 Marvel Studios' anti-spoiler tactics are well known, and Captain America: New World Order star Anthony Mackie recently spoke about the lengths Marvel went to keep the film's script from leaking. He revealed that he had received the script but had not read it and that he had not been given a passcode to the website that contained the script. Instead, he would need to meet a person who would provide him with a computer to read the script. Mackie's comments highlight the level of secrecy surrounding Marvel's upcoming projects and the lengths the studio will go to prevent leaks and spoilers.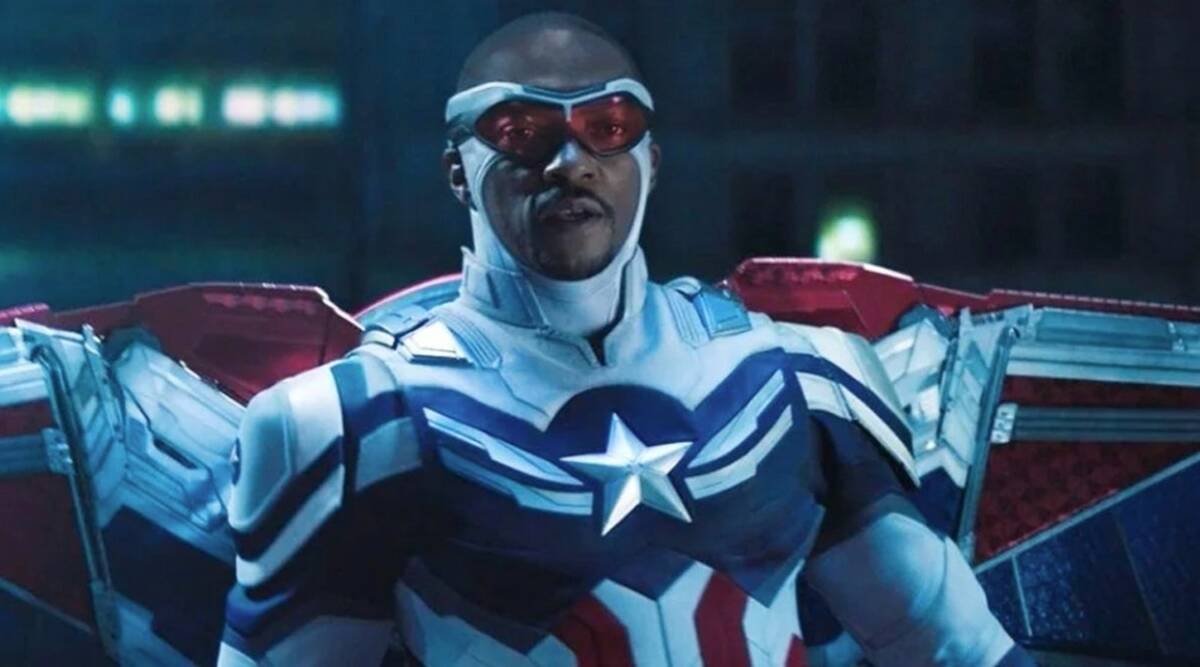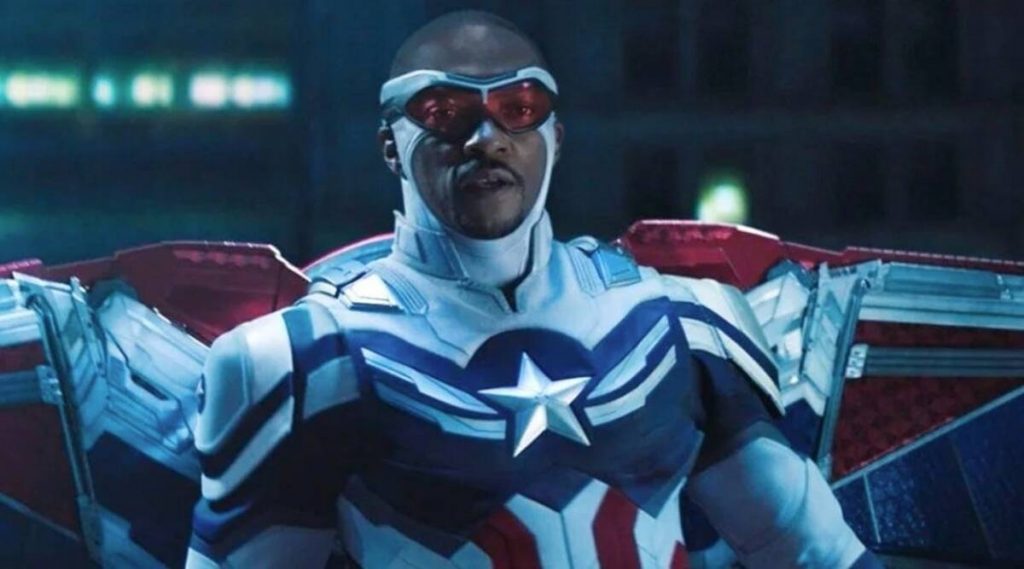 The closure of r/MarvelStudiosSpoilers raises questions about the role of spoilers and leaks in the entertainment industry. Some argue that spoilers ruin the viewing experience and that they should be avoided at all costs. Others argue that spoilers can actually enhance the viewing experience by allowing viewers to anticipate and appreciate key moments in the story. There is also the question of who owns spoilers and leaks. While it is clear that copyrighted material should not be shared without permission, there is less clarity around the sharing of information that is not explicitly covered by copyright law.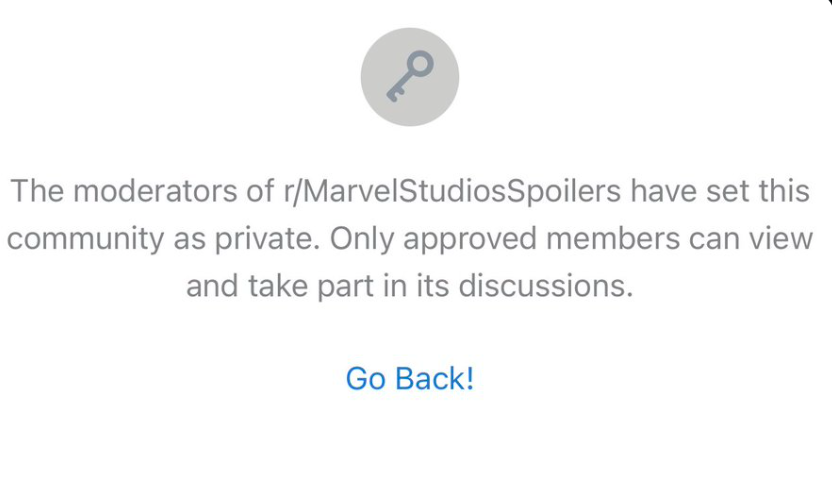 The legal battle between Marvel Studios and r/MarvelStudiosSpoilers is just one example of the ongoing tension between studios and fans over spoilers and leaks. While studios want to protect their intellectual property and maintain secrecy around their projects, fans want to discuss and speculate about upcoming releases. The rise of social media platforms like Reddit has made it easier for fans to share information and discuss spoilers, but it has also made it easier for studios to identify and take action against those who share copyrighted material.
So what are your thoughts regarding this legal battle? Let us know in the comments.
Follow us on Facebook, Instagram & Twitter for more content.
Also Watch: