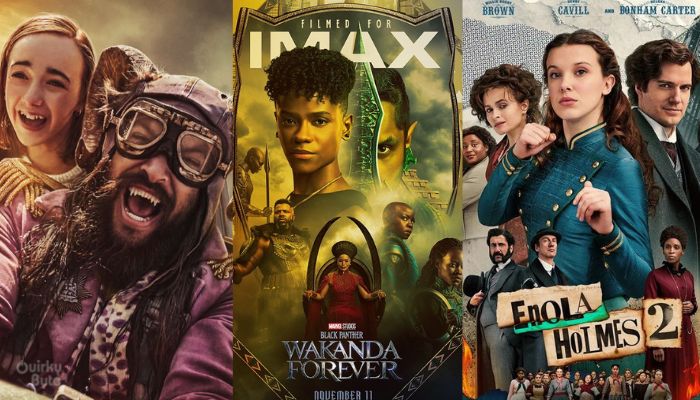 October has been going quite well, as we've got several fantastic streaming shows and movies like Werewolf By Night and Shantaram, among others. And with them came some major theatrical releases like Hellraiser and Black Adam. But let me tell you that November will be much more significant. It has so many movies coming in that you'll lose count. Here are ten epic movies releasing in November 2022:
Enola Holmes 2
Millie Bobbie Brown's first Enola Holmes was a significant success for Netflix. So, it was turned into a franchise almost instantly. Two years later, she is returning to become the best youngest detective. And the excitement will double this time as her case aligns with her older brother Sherlock, the greatest detective ever! So, we're going to have more Henry Cavill, and it's gonna be interesting to see how Enola manages to outdo him. It arrives on November 4th.
My Policeman
This film features Harry Styles as a policeman named Tom, which takes place in two periods. First, Tom and a teacher named Marion, played by Emma Corrin, get married. But Tom also gets involved in forbidden love with a museum curator named Patrick, played by David Dawson. These three embark on an emotionally painful journey in 1950s Britain. Then flashing forward to the 90s, the older versions of Tom, Marion, and Patrick find one last chance to repair the damage of the past. It's a gripping drama that arrives on Prime on November 4.
Black Panther: Wakanda Forever
Coming out on November 11, this film won't just be the biggest movie of the month or the best MCU project of 2022, but it could prove to be the biggest movie of the year overall! Yes, even without Chadwick Boseman, the Black Panther sequel has the potential to beat the likes of Top Gun: Maverick. People will be sentimental about Boseman's loss as T'Challa, and everyone's interested in seeing how Marvel handles it. The marketing campaign of Wakanda Forever has been spot-on with its trailers. And the significant excitement is about a team of Black Panthers taking on the debutant, Namor. So even though November has a massive catalog of releases, all eyes will be on Wakanda Forever.
Armageddon Time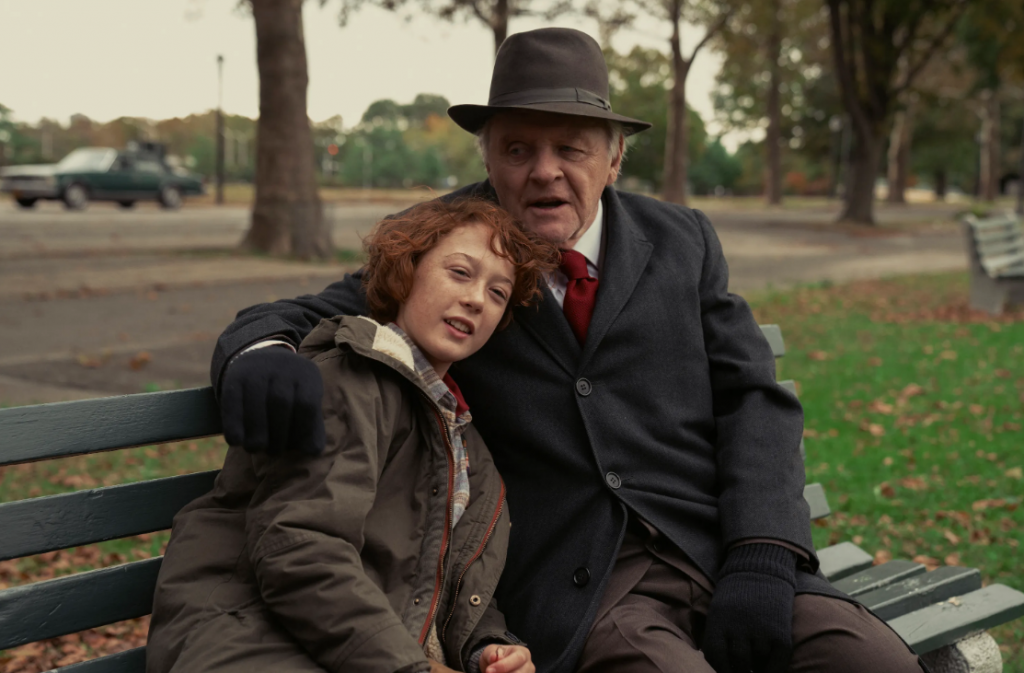 For those of you who love dramas featuring all-star casts, this is the film for you. It features some huge names like Robert De Niro, Cate Blanchett, Oscar Isaac, Anthony Hopkins, and Anne Hathaway, among others. All of them would come together to tell a deeply personal story on the strength of family, the complexity of friendship, and the pursuit of the American Dream across generations! It also opens on November 11th.
Slumberland
Jason Momoa has had a strong streaming year with See season 3. And that will continue with Netflix's Slumberland, which is set to release on November 17. It is a high-budget fantasy film directed by Francis Lawrence, and Momoa plays the half-man/half-monster creature, Flip. He would accompany a young girl named Nema, played by Actress Marlow Barkley. Together they go on a quest to find her missing father in the mystical dreamland called Slumberland. Appearing alongside them are Kyle Chandler and Chris O'Dowd from the IT Crowd.
Spirited
Ryan Reynolds has only had The Adam Project come out this year, and he made a very welcome cameo in Bullet Train. But Apple TV is bringing what could be his most significant release of 2022 as he stars in a musical comedy alongside Will Ferrel. This is a re-imagination of the Charles Dickens novel called A Christmas Carol. And Ryan Reynolds plays the lead character, Ebenezer Scrooge, who is on a magical journey. Spirited arrives on November 18.
Strange World
This animated Disney movie involves an incredible family that saves a strange world full of danger and surprises. But to do that, they must get past their differences. You've got to be excited for this one coz Jake Gyllenhaal lends his voice to it. And it also includes the American actor Dennis Quaid alongside Lucy Liu. It arrives on November 22nd.
Devotion
It is an aerial war epic based on the bestselling book of the same name. Devotion tells the harrowing true story of two elite US Navy fighter pilots during the Korean War. And guess what? These two pilots are played by Glen Powell and Hollywood's new favorite actor, Jonathan Majors. The heroic sacrifices of their characters would ultimately make them the Navy's most celebrated wingmen. Sony's Devotion hits theatres on November 23rd.
The Fablemans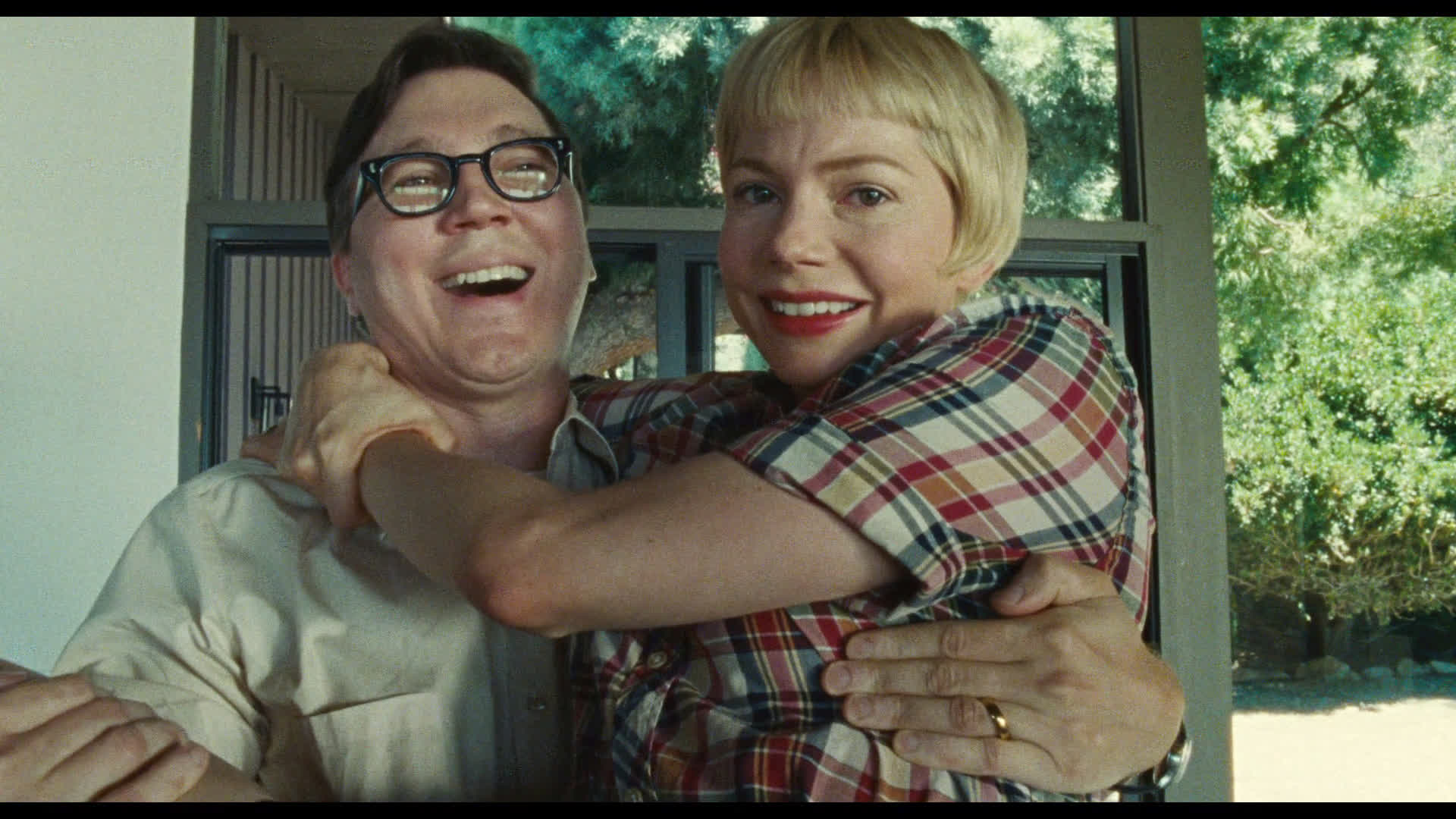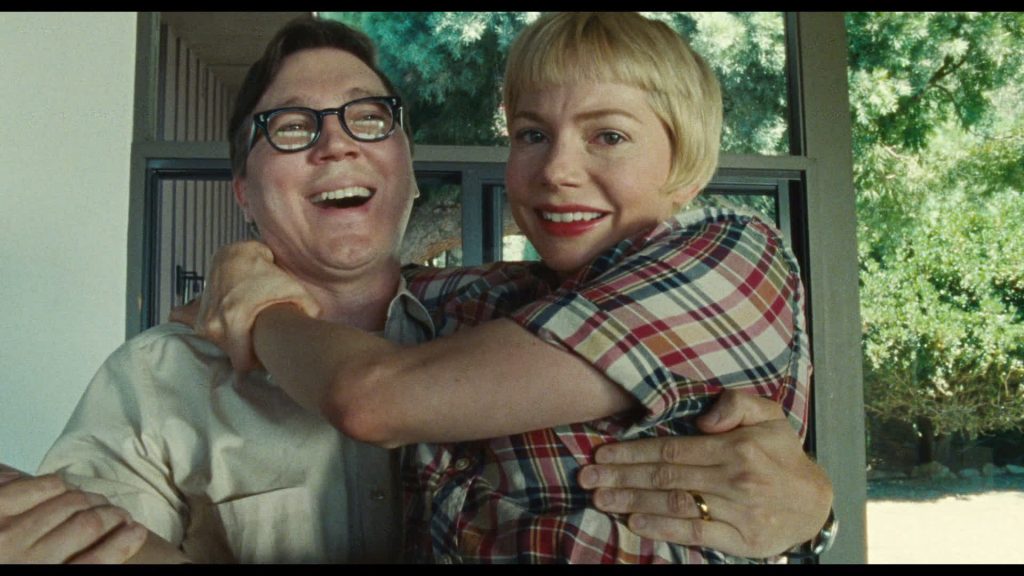 Are you a fan of legendary filmmaker Steven Spielberg? Well, hop on board because The Fablemans is a coming-of-age movie loosely based on Steven Spielberg's childhood. We'll see how he grew up in Arizona and became the man he is today. It stars Seth Rogen, Michelle Williams from Venom, And the Riddler from The Batman, Paul Dano!
Disenchanted
Back in 2007, we got the romantic musical comedy called Enchanted. Now, 15 years after her wedding, Giselle, played by Amy Adams, is returning. After becoming disillusioned with life in the city, she moves to the sleepy suburban community of Monroeville in search of a more fairy-tale life. But here, she and her husband, Robert, find new challenges. So, let's see how she manages to find her place in this suburban life. Disenchanted arrives on November 24th.
Which of these movies releasing in November 2022 are you looking forward to? Let us know in the comments.
Follow us on Facebook, Instagram & Twitter for more content.
Also Watch: