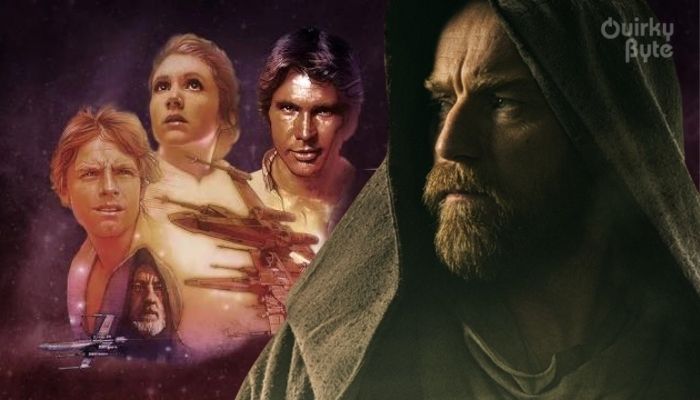 As great as the Original Trilogy of Star Wars was, it was not void of some major plot holes. Well, some of those plot holes were understandable as the movies started from Episode IV. And the majority of them have been solved as the cinematic world of Star Wars expanded. But some questions were never answered. But now that the Disney+'s Obi-Wan Kenobi is out, it finally answered some of the major mysteries of A New Hope. Here is a list of all of those questions and how the new series answers them!
WHY DID OBI-WAN REFUSE TO HELP BETWEEN EPISODES III & IV?
You are not an Obi-Wan Kenobi fan if you haven't asked this question again and again. And the miniseries answers it perfectly. Because after the Jedis fell, they were scattered. And the only way they could stay alive was by running continuously. That is if they don't decide to leave the ways of the Jedi and lay low. And given that Kenobi made it his life's target to protect Luke, he decided to stop being a Jedi and stay hidden. So even when duty called for him, he decide to stay because he was guilt-ridden since Anakin's fall to the dark side. And all he wanted to do was to protect his legacy, namely Luke. So the events of Rogue One, Solo, and Star Wars Rebels rolled by without Kenobi, who could've changed the course of history.
WHY DID OBI-WAN LIE TO LUKE ABOUT HIS FATHER'S DEATH?
This is one of those mysteries of A New Hope that fans have spent hours on, and it took Star Wars 45 years to finally answer it. Obi-Wan tried to motivate Luke by telling him that it was Darth Wader who killed his father. And he had to stop him, for peace and order, as well as, for revenge. But it was later revealed to be a lie as Wader was, in fact, Anakin. But still, Kenobi insisted that he was telling the truth from the beginning, at least "from a certain point of view".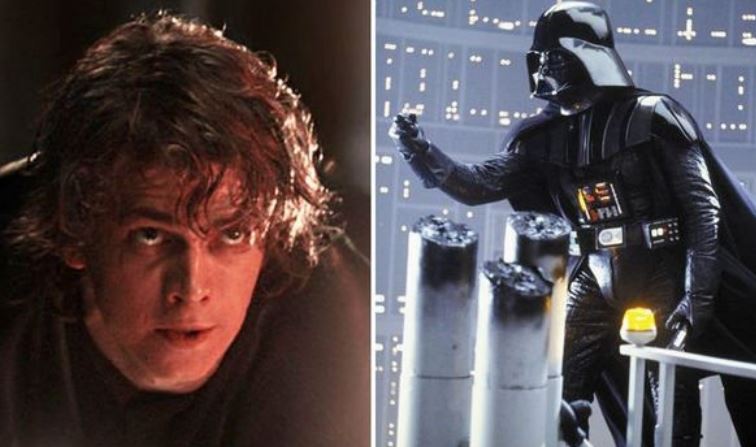 This was a nod to Kenobi's belief that the Anakin he knew died on Mustafar, the lava planet. He had fallen to the Dark Side and there was no return for him. All that remained was Darth Wader and nothing else. And as the following story dictates, Obi-Wan believed this from all his heart. To him, his former padawan was dead 20 years.
HOW DID LEIA COME TO TRUST R2-D2 WITH THE FATE OF THE GALAXY?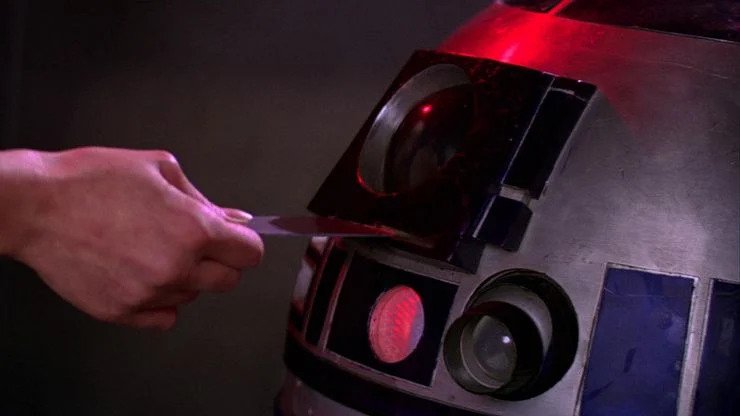 We are, of course, talking about the scene that started it all, Leia recording a message to Obi-Wan and hoping that R2-D2 will deliver the message. But why would she entrust a droid with such a big thing that literally holds the fate of the entire galaxy? But Obi-Wan Kenobi finally explained it by showing a bit of Leia's childhood, especially the part with her droid, LO-LA59. Or as she calls it, Lola. She grew up with that droid and came to love it so much that she used to refer to it as a 'she', rather than 'it' which would be more correct. It was this love and trust with her droid that later led to her trusting Artoo. Unlike us, she saw Artoo as another ally.
HOW DID LEIA KNOW THAT SHE SHOULD ASK KENOBI FOR HELP?
Given the fact that Kenobi exiled himself right after the twins' birth, he wasn't there with Leia. (Or that is what we thought.) But her recording, "Help me, Obi-Wan Kenobi; you're my only hope.", makes more sense now. Because as the first episode revealed, Kenobi was there for Leia for s short time and she might remember him. Or her adopted father, Senator Bail Organa, would have told her the adventures of the Jedi and how Obi-Wan is among the least powerful ones left. Her growing up listening to the tales of Kenobi might also be the reason that she jumped to escape her cell with Luke, as soon as he mentioned Ben Kenobi. She knew it was an alias.
HOW DID LUKE GROW UP IN FRONT OF KENOBI AND NEVER SUSPECTED SOMETHING WAS OFF?
As good as Kenobi might seem at hiding, he was never the best. Yet, Luke never thought of him as more than a hermit. Disney+'s miniseries explained it by showing us a glimpse at the nature of both Owen Lars and Luke. Owen Lars was a simpleton who didn't want Luke to ever leave the ranch and go off to fight some intergalactic war. Luke grew up with him as a father figure and that is why he was naive for most of his life. So even when some clues regarding Kenobi's true identity were right there in front of him, he missed them. He only thought of him as a hermit. And considering the lengths, Kenobi went to make him believe that, improves Luke's character long after his death.
WHY DID GRAND MOFF TARKIN DESTROY ALDERAAN?
Alderaan was a resourceful and advanced planet that could have been an asset to the Republic in the long run. Yet, Grand Moff Tarkin decided to destroy it, with the sole purpose of putting Leia in her place. That always seemed over the top, doesn't it? But Obi-Wan Kenobi explained it pretty well as it showed how Bail Organa, Leia's adoptive father, was an even bigger threat to the Republic than Leia. He was a senator, so he grew up to be an influential member of the Rebellion, and stopping him would have been the first priority for Tarkin. Maybe that is why even after Leia revealed the Rebel base, he went on to destroy the planet with no remorse.
WHY WOULD OWEN LARS GET LUKE A TOY PLANE IF HE NEVER WANTED HIM TO BE A JEDI?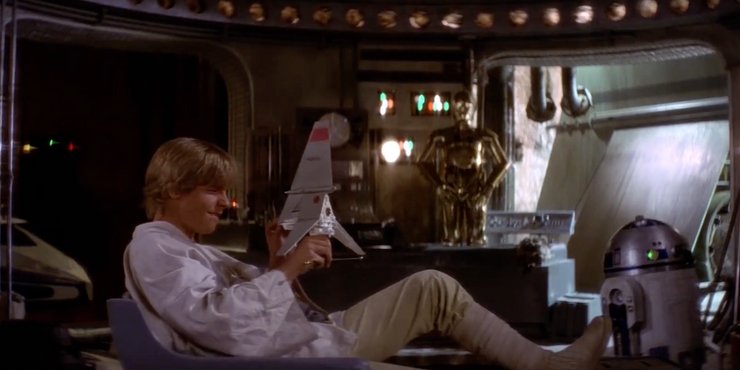 The answer is- he didn't. As we stated earlier, Owen is a simpleton who doesn't want Luke to go on the same path as his father. Simply because he knows what lies ahead. But Obi-Wan wants him to become a Jedi as soon as he develops force-sensitive abilities. And that is why, even if Owen would've opposed this decision, Kenobi got him a toy plane to motivate him into becoming a Jedi. He wanted him to think about leaving Tatooine and wonder what lies beyond. And needless to say, he did. So, in a way, this gift from Obi-Wan in Obi-Wan Kenobi led to the events of the Original Trilogy. Hence, making it one of the mysteries of A New Hope.
WHY DO LUKE AND HAN SEEM SO IGNORANT OF THE JEDI HISTORY?
As the Star Wars world explained, Jedis have been in the Galaxy for a long time and have a rich history of maintaining peace and order. Yet, in the Original Trilogy, both Luke and Han seemed to have no knowledge about this history. And the probable reason is revealed as Order 66 that led the Jedis to flee for their survival. So when Luke and Han become active, the Jedis are as good as gone. And after so many years, people used the word Jedis for nothing but pranks or scams. So this leads us to believe that Jedis were nothing but a myth on the outer planets, around the time of ANH.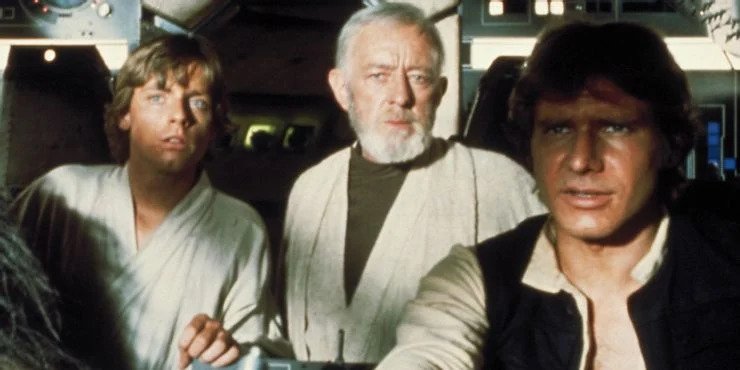 Plus, Owen's reluctance to teach Luke about his father's legacy is another reason Luke doesn't know who or what Jedis are. Han even goes to the extent of calling the Force a Hokey religion, which is so far from the truth. This might imply that in all his smuggling adventures, he has never come across a Jedi, once.
What are your thoughts about these mysteries of A New Hope? Have you watched Obi-Wan Kenobi yet? Comment down your answers.
Follow us on Facebook, Instagram & Twitter for more content.
Also Watch: