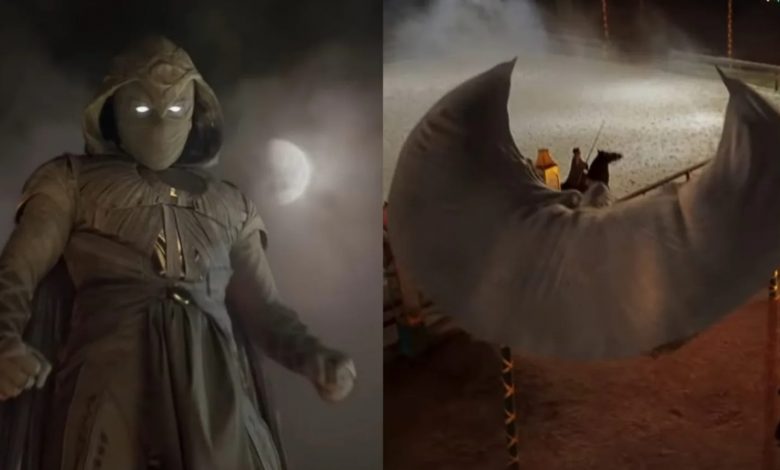 Marvel is keeping up the hype for their upcoming projects with the teasers and trailers for their upcoming projects. There are a lot of projects that we are going to get from Marvel this year with sequels and a lot of new characters making their debut. The first show that we will get this year will be Moon Knight which is set to come out very soon. We saw a trailer for the project last month and it has only made us excited for everything Marvel is cooking for us. A whole new teaser for the series was revealed for the series along with the trailer for Doctor Strange in the Multiverse of Madness. The new Moon Knight TV spot was revealed during the Super Bowl and it shows us the powers of the villain and teases much more.
MK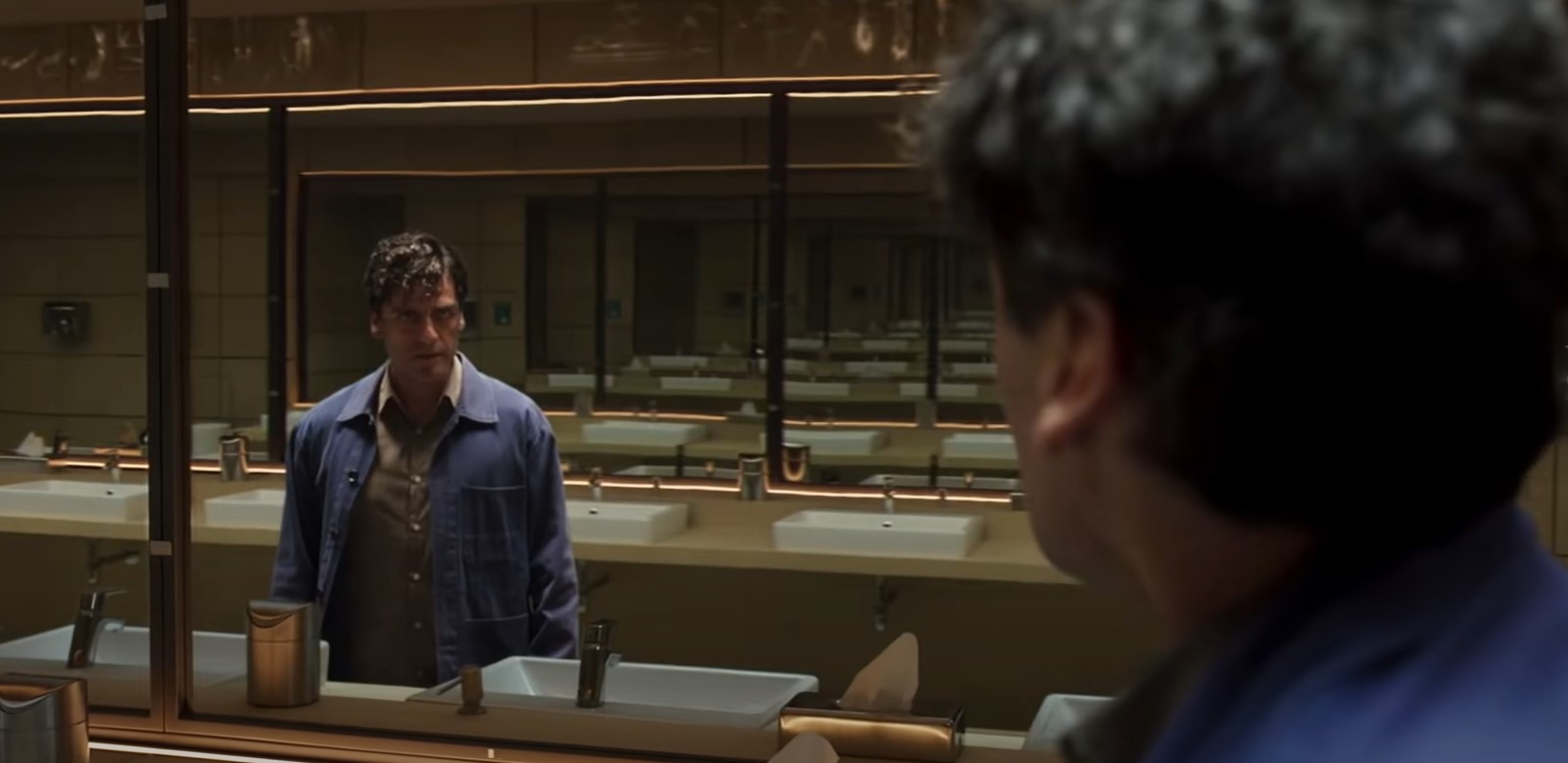 Last month's trailer for Moon Knight indicated that we will see the protagonist working on his mental illness. It became fairly obvious that this show is gonna be a lot darker than whatever we have gotten from Marvel in the last few years. The trailer indicated that the show will follow Steven Grant as an employee at a gift shop in London who is regularly haunted by his dreams. He has flashes of memories and he actually uses apps and other means of preventing himself from doing things he isn't in control of when going to sleep. But the trailer didn't give us much regarding the character of Ethan Hawke who is supposed to be the antagonist in the series.
New Moon Knight TV Spot
The latest teaser for Moon Knight from released during the Super Bowl actually gives us a lot more exciting things we will get to see in the series. This clip actually includes a lot more of Ethan Hawke's villain and his powers. We also see some interesting new shots of the titular character donning his costume. There is still a lot of mystery about the character of Steven and that will just be the theme of the whole show itself.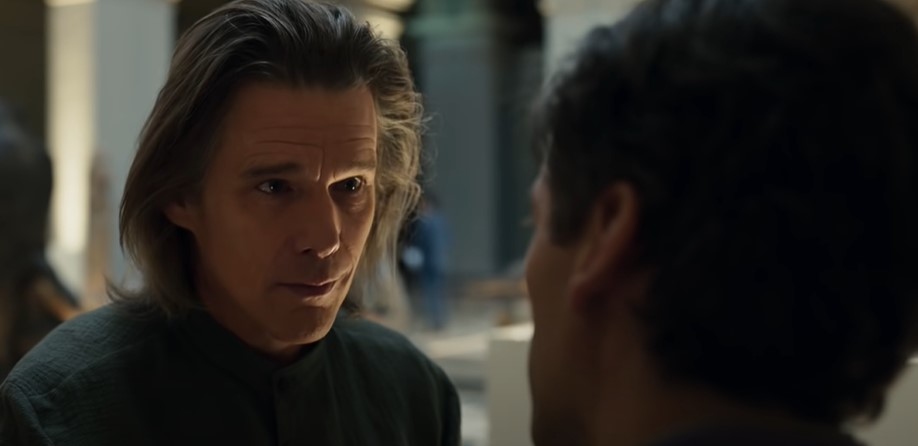 We see Arthur Harrow talking to Steven Grant and on the basis of the appearance, it might be at Grant's place of work. He seems to be understanding of Grant's circumstance and intended at helping him. The character seems to be able to convince Oscar Isaac's hero somehow with an interesting power of Harrow's being shown in the form of a tattoo in his hand. This tattoo is of a weight that actually seems to be out of balance and that might be indicative of Grant's case where he isn't sure about his true identity.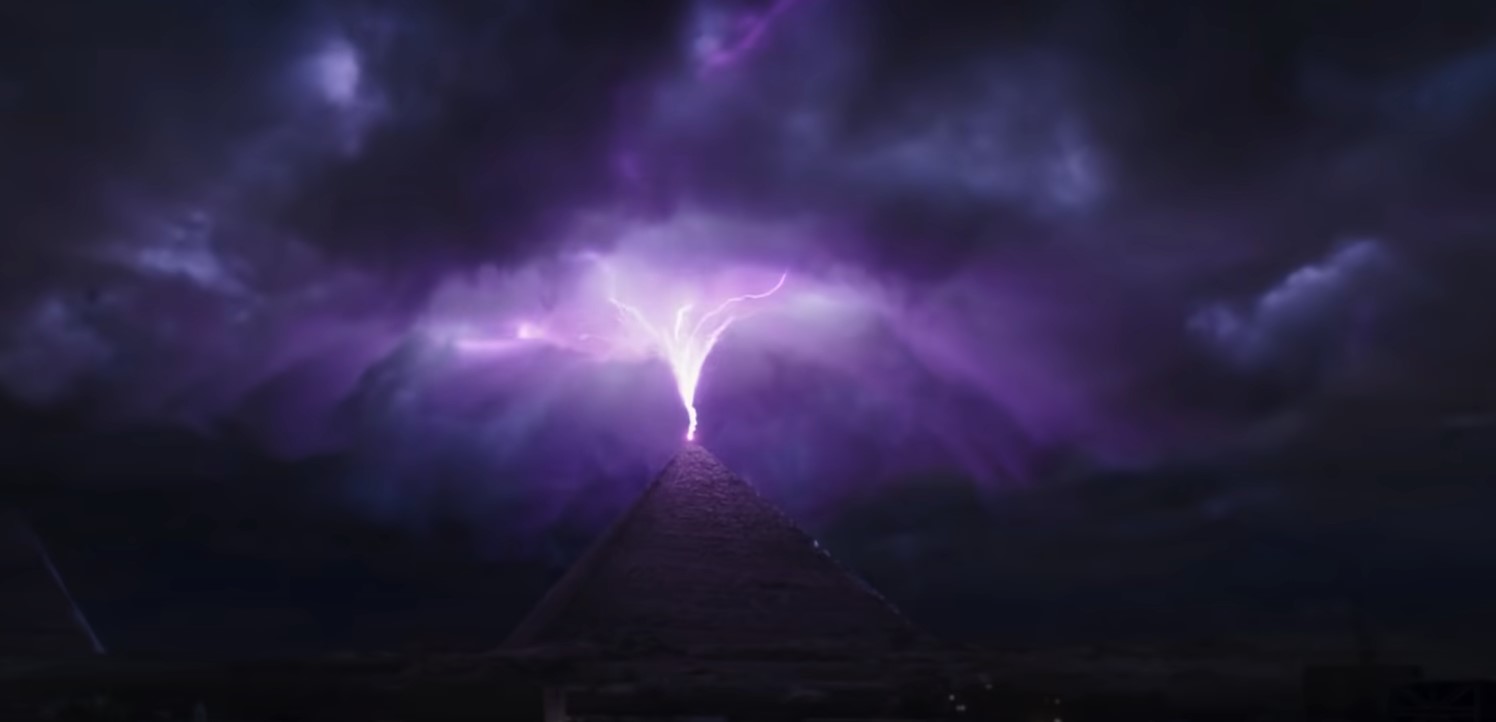 Arthur Harrow's powers are also indicated when he uses his staff in order to release some sort of energy. This energy seems to be projected outwards from a pyramid into the sky and might be paving the way for someone to appear. For the first time we got to witness some of the powers of Arthur Harrow and it surely has us excited for a lot more about the character.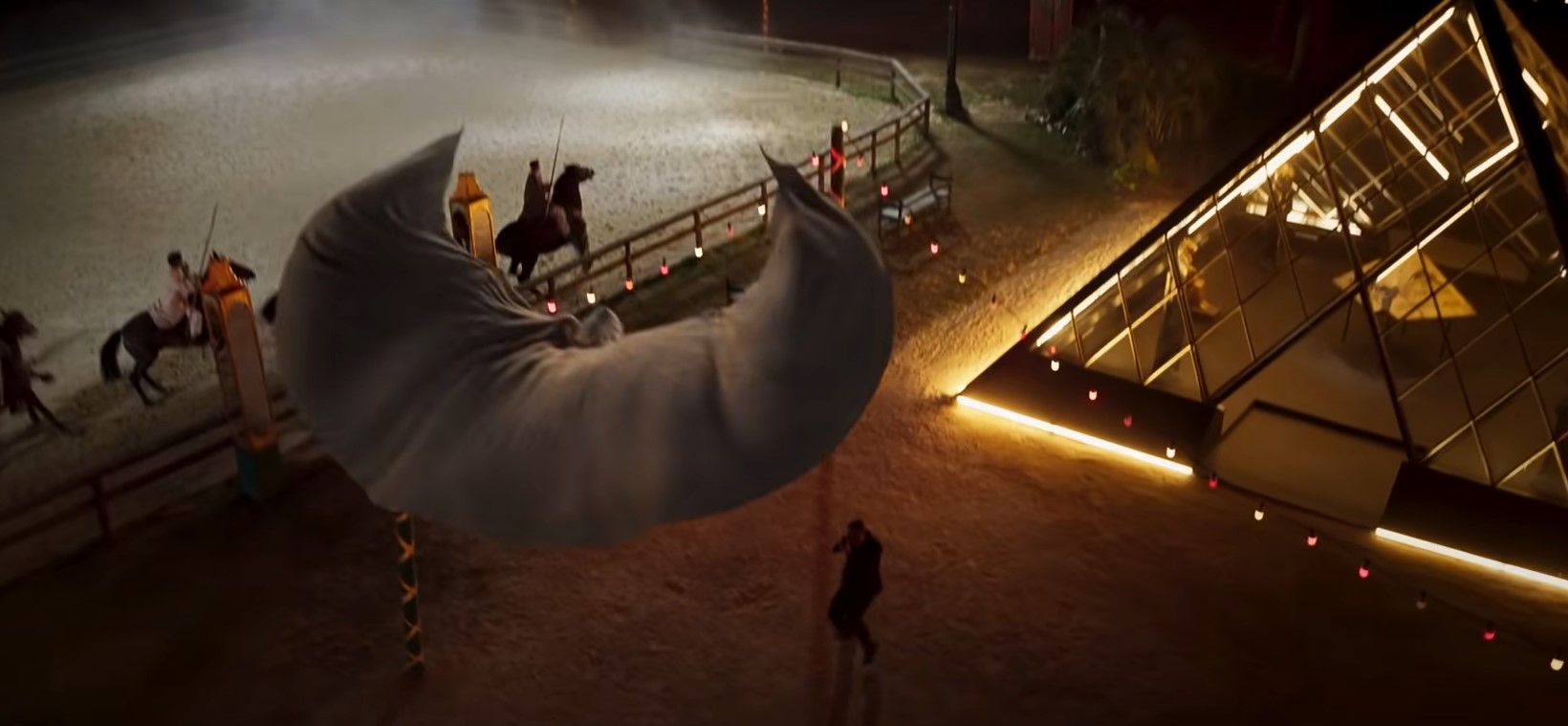 We also got to see Moon Knight in action as he fought with some armed soldiers who were shooting at him. The character leaps in with his cape taking the shape of the crescent moon and ends up beating up all of them. This is just an indication of the exciting amount of action we will get to see in the movie. We can be sure that there will be a lot more of the crescent moon appearing in the movie as a part of the symbology for the character.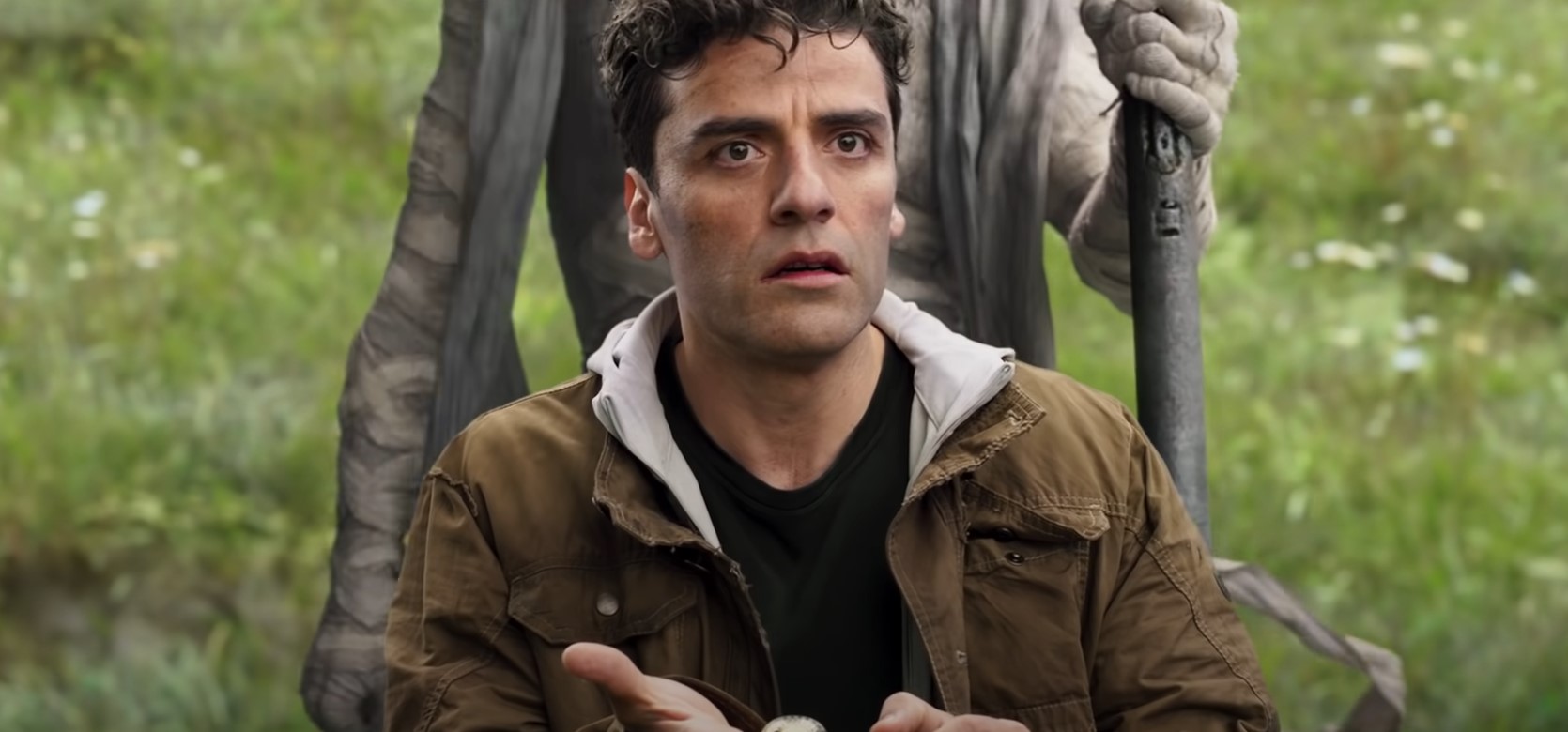 Another moment from this clip shows us, Steven Grant in a field with Khonshu standing behind him. But just when Grant turns around the whole place changes to his bed and that might mean that this is probably just a nightmare of his. This further increases the confusion regarding what part we saw in the trailer is true and what is actually a part of his dream.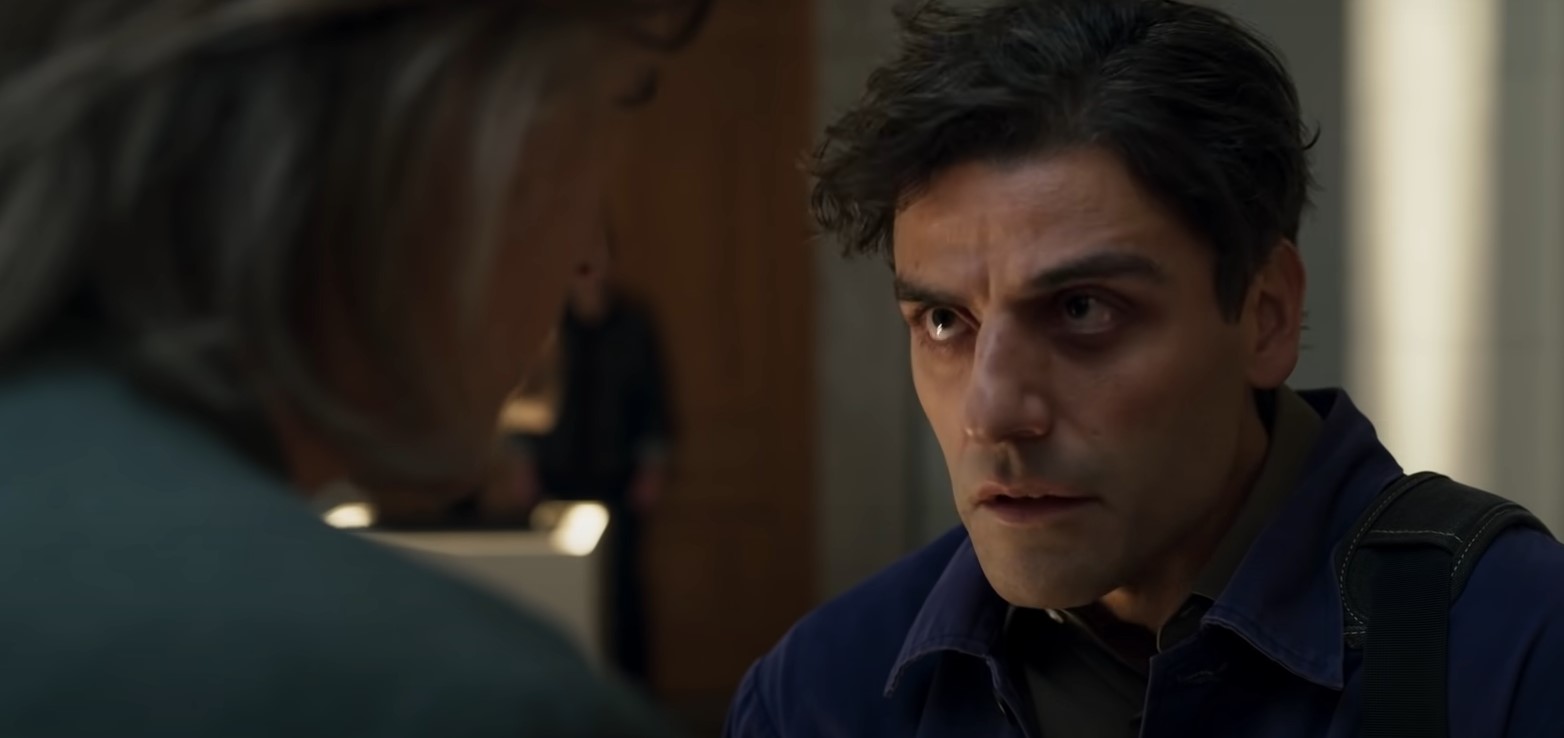 This clearly increases the excitement for this series and Kevin Feige has also stated that this is going to be a lot more different from the past shows from Marvel. In an interview with Empire, Fiege stated,
"He's brutal. It's been fun to work with Disney+ and see the boundaries shifting on what we're able to do. There are moments [in the series] when Moon Knight is wailing on another character, and it is loud and brutal, and the knee-jerk reaction is, 'We're gonna pull back on this, right?' No. We're not pulling back. There's a tonal shift. This is a different thing. This is Moon Knight."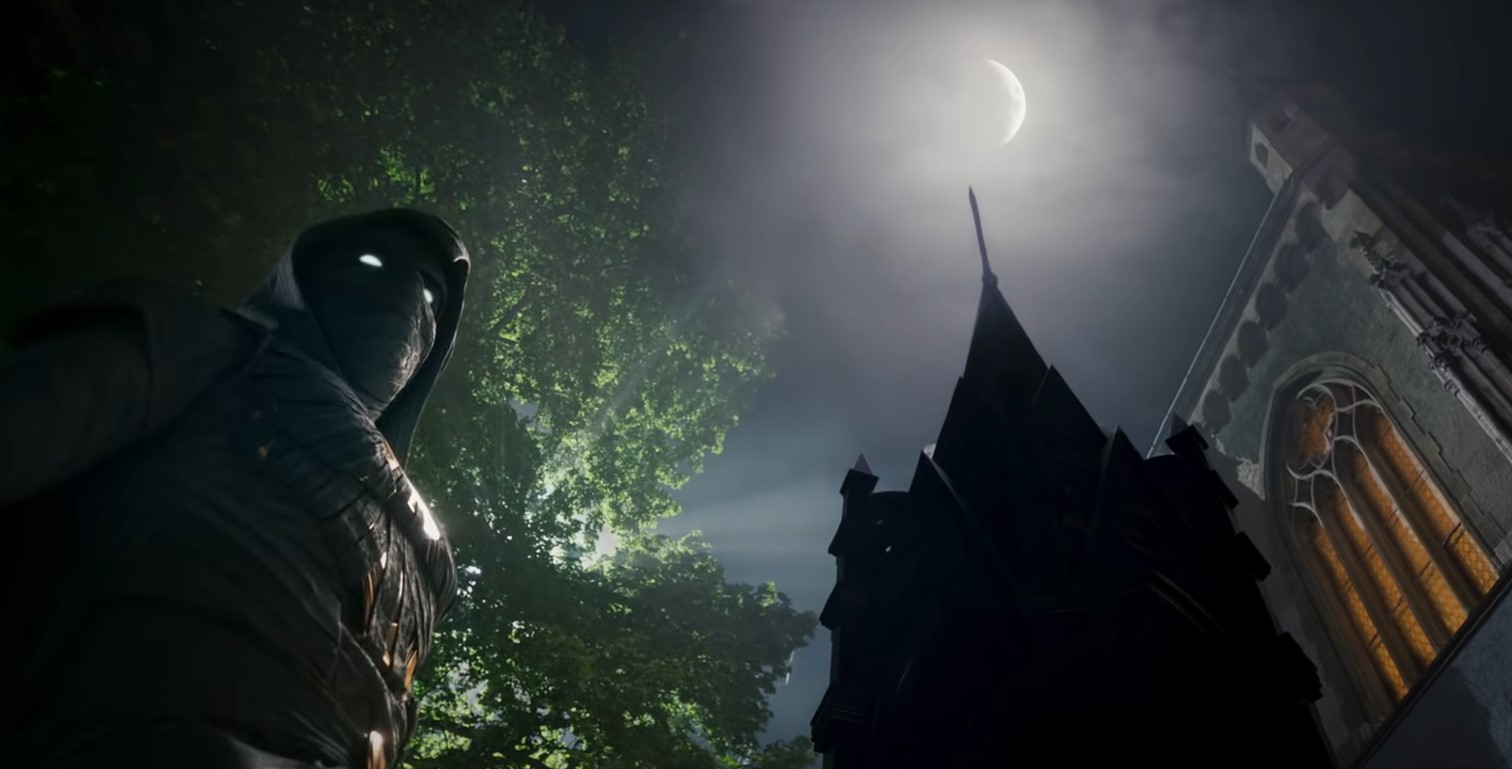 Moon Knight will premiere on the Disney+ streaming platform on March 30.
Follow us on Facebook, Instagram & Twitter for more content.
Also Watch: