News
Marvel Promo – Korg Returns in a New Revolution Which is the Best Thing Ever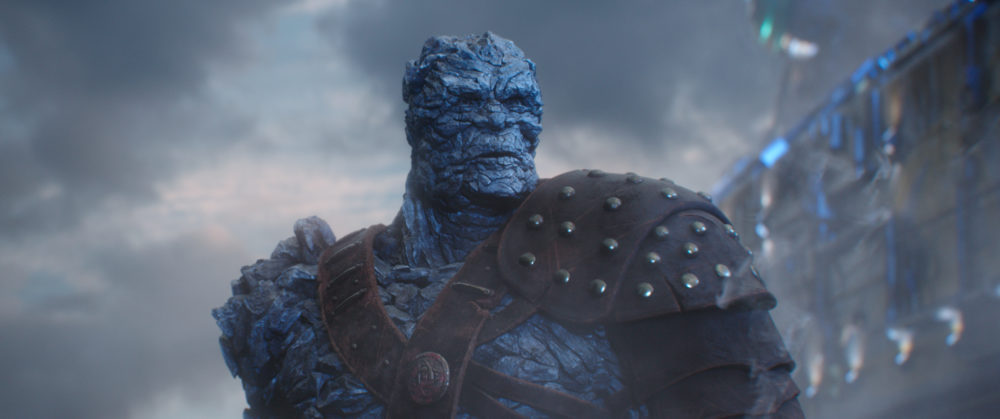 Thor: Ragnarok introduced us with a perfect character in the supporting role with Taika Waititi as Korg! He did not have much to do in the movie but what he did was just amazing and people really loved this character (maybe almost as much as Groot). Avengers: Infinity War did not show him which surprised most fans but Marvel will surely bring him back somewhere down the line, maybe in Avengers 4.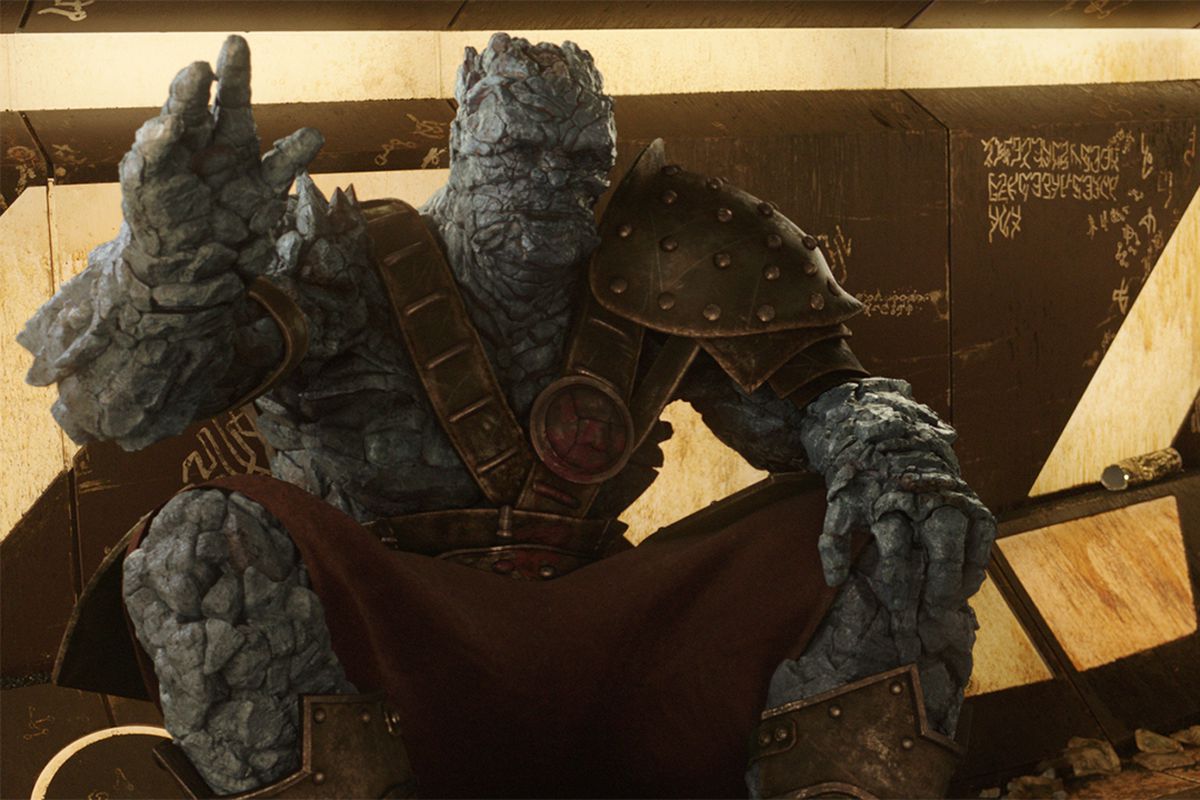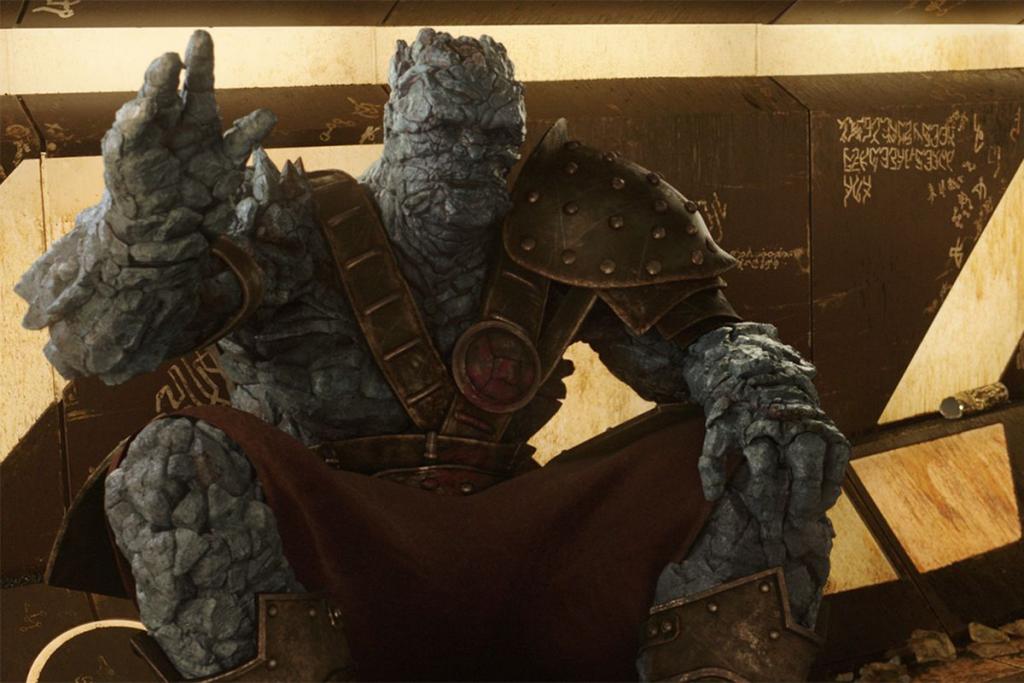 Korg is supposed to return in Avengers 4 as he was amongst the missing characters from Infinity War. He along with Valkyrie and Miek were supposed to be on Thor's ship when it was attacked by Thanos, but the writers and the Directors of the movie confirmed that they were actually able to escape along with half of the Asgardians. Writer Stephen McFeely said:
"I think we should say that several Asgardians have escaped."
Joe Russo confirmed:
"Several Asgardians have escaped. I have gone on record saying Valkyrie has escaped with some of the Asgardians."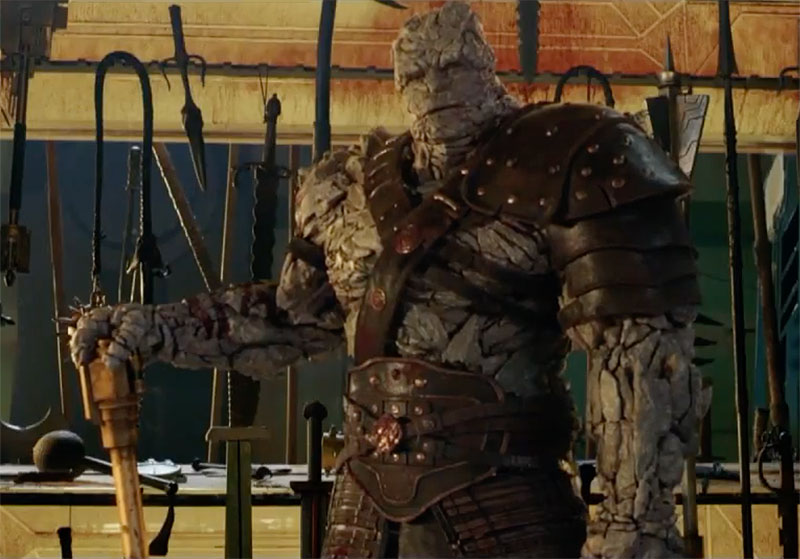 But Co-writer Christopher Markus did not have good news when it came to the matter of Korg as he said:
"All I can say is pray for Korg."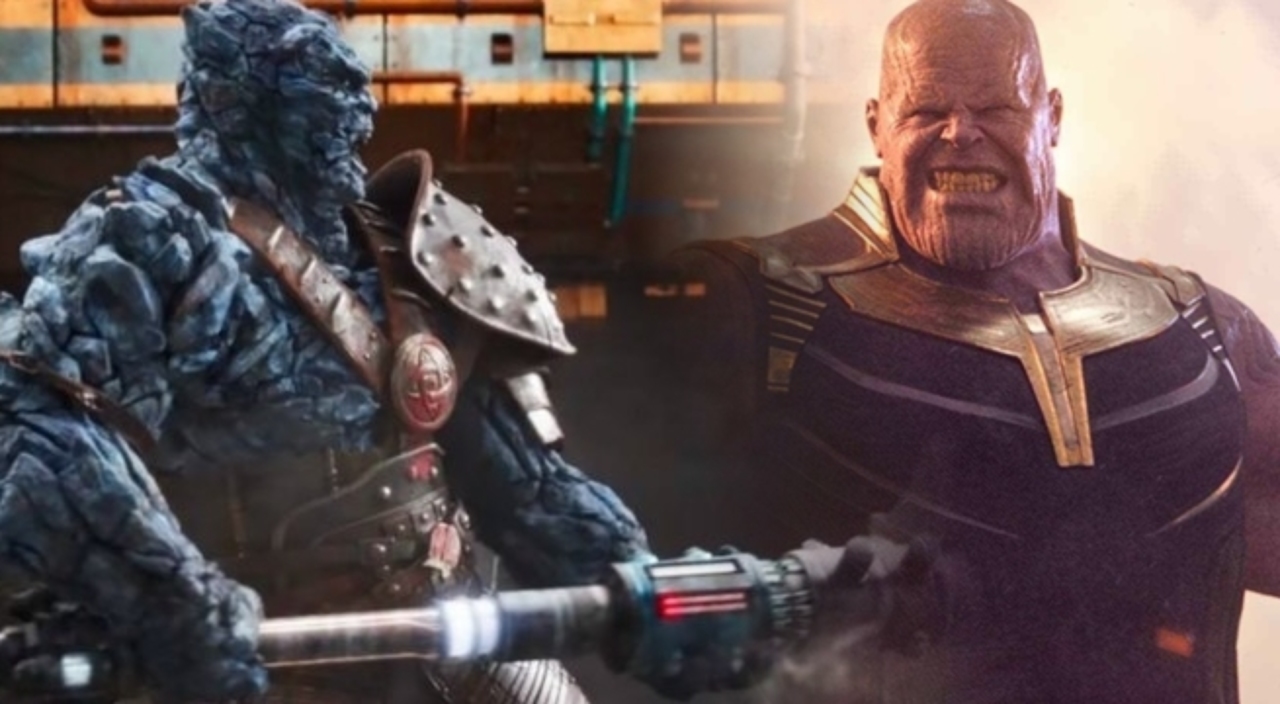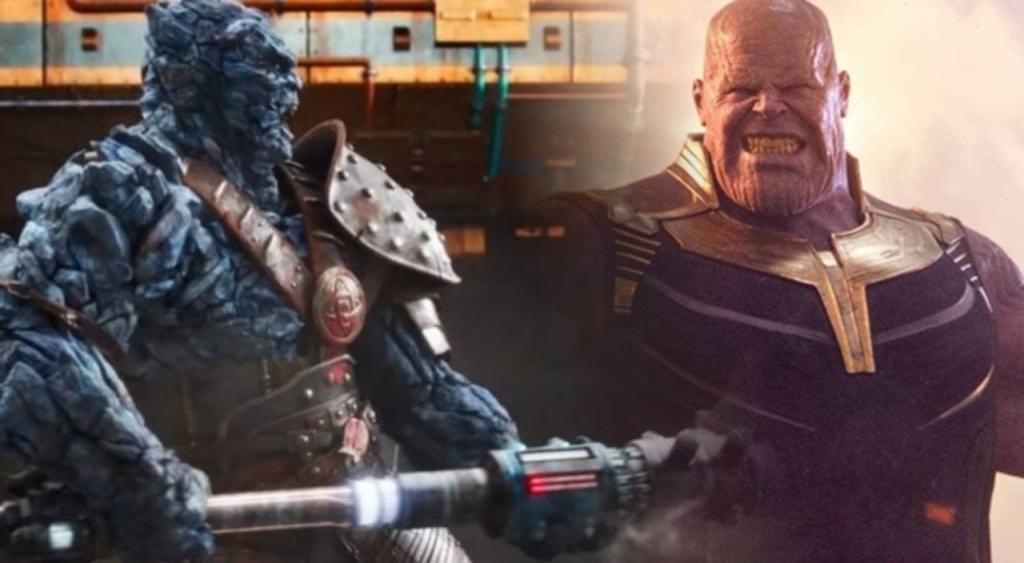 So does that mean that he will be disintegrated by Thanos' snap? I know that many fans would not be able to take that because in such a short span of time, Korg became a beloved character and we all want more of him. He cannot be done and dusted after just one small role. That is totally unfair. Well, even if he turns to ash, then we can be assured that Marvel will bring him back by the end of Avengers 4 just like all other dusted Avengers will return.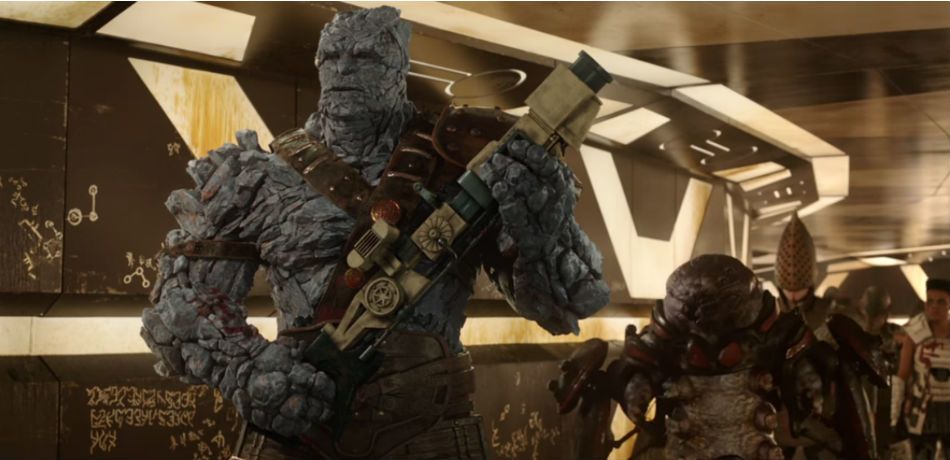 For now, we actually don't have to deal with the absence of Korg as Marvel has released a new Promo with Korg starting a new revolution. This is not a promo for a movie but it is as amazing because Taika Waititi is voicing the character once again! This is a promo for the very beloved and highly acclaimed android game, Marvel's Contest of Champions. This particular game now has hundreds of Marvel characters that you can play and enjoy with. Korg may or may not be added as a new character in this game but he sure is there for the promo of his new Revolution, the 'Revolution'! Have a look:
This new Revolution 2.0 Motion Comic is almost as amazing as Korg's appearance in Thor: Ragnarok. One amazing thing that it did was introducing us with the original supposed Doug! Ragnarok was a really important movie for the MCU as it was to directly lead into Avengers: Infinity War. It was surely the funniest and the most successful Thor movie in the entire trilogy as it raked in over $850 Million worldwide and had a Rotten Tomatoes score of 92% which means that it was highly acclaimed by the critics as well. But the fact is that it is much more important than people give it credit for. It introduced us with Hela the Goddess of Death and many more characters.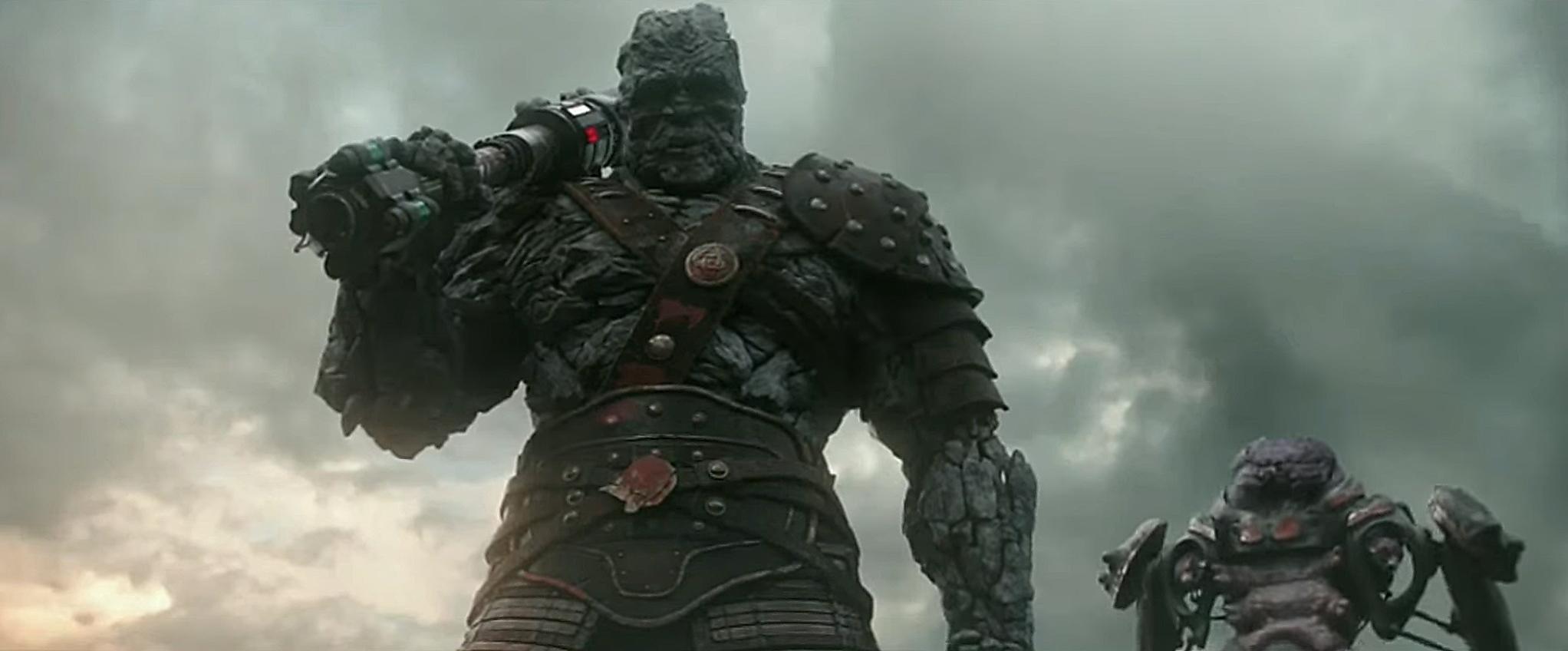 But the fans were really happy for Korg. Now, I am afraid that the happiness that we all shared will be shared by us all once Avengers 4 hits the theatres. Hopefully, this does not turn out to be the case and Korg somehow survives the snap. Otherwise, we will have to remember him with the memories he gave us in Ragnarok.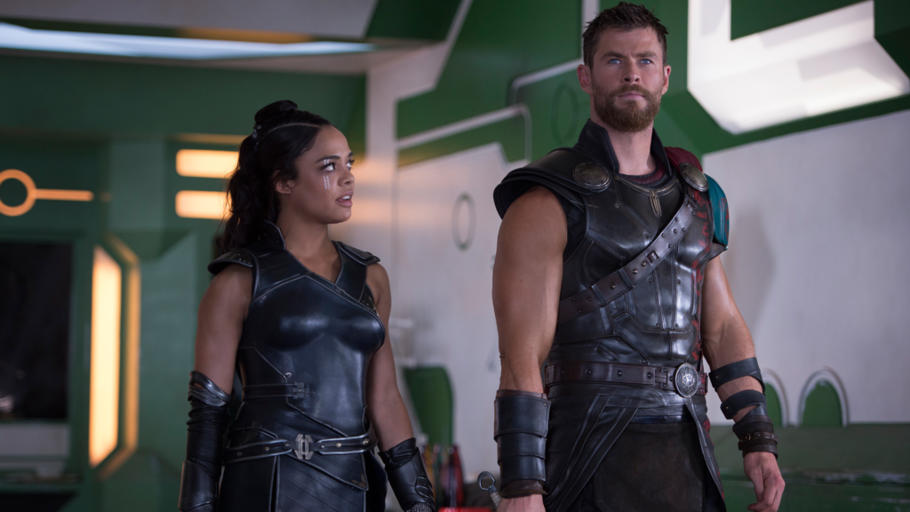 Directed by Taika Waititi, Thor: Ragnarok starred Chris Hemsworth, Tom Hiddleston, Cate Blanchett, Idris Elba, Jeff Goldblum, Tessa Thompson, Karl Urban, Mark Ruffalo, Taika Waititi and Anthony Hopkins.
Here's the official synopsis:
"In Marvel Studios' "Thor: Ragnarok," Thor (Chris Hemsworth) is imprisoned on the other side of the universe without his mighty hammer and finds himself in a race against time to get back to Asgard to stop Ragnarok – the destruction of his home world and the end of Asgardian civilization – at the hands of an all-powerful new threat, the ruthless Hela (Cate Blanchett). But first he must survive a deadly gladiatorial contest that pits him against his former ally and fellow Avenger – the Incredible Hulk (Mark Ruffalo) – and grapple with his silver-tongued adopted brother Loki (Tom Hiddleston), the fierce warrior Valkyrie (Tessa Thompson) and the eccentric Grandmaster (Jeff Goldblum)."