Secret Invasion is the next big thing in MCU as it brings up the most asked question of MCU. What the hell is Nick Fury up to since Avengers went down? The plot and cast info of the series was in shades, but not anymore. Recent leaks from the set reveal the lead star cast of the show, and it could not have been any better. Marvel has cast another Game of Thrones alum and fans are overwhelmed. Keep up with us to find out more about her and the returning cast as we've got some new Secret Invasion set photos to show you.
1. NEW VIDEO REVEALED BEN MENDELSOHN OUTSIDE THE SET

A Twitter user, @BlueHarvesttoys, posted a video that revealed Ben Mendelsohn outsides the sets of the upcoming Disney+ series. For all those fans who expect to see him in the Skrull make-up, sorry to disappoint but he appeared as himself. Sorry! Take a look for yourself.
@heavyspoilers in Leeds watching the secret invasion filming pic.twitter.com/8ZamWHActo

— BLUE HARVEST TOYS (@BlueHarvesttoys) January 23, 2022
We know that Talos has been a close associate of Nick Fury since 1995 and may have aided him over the years. However, Secret Invasion might change their lives as we don't know whether they will be on the same side of the upcoming war. Regardless, fans have always enjoyed Mendelsohn's presence in a shot and that will not change.
2. FANS ALSO SPOTTED COBIE SMULDERS AROUND THE SETS
Cobie was wandering the streets around the Secret Invasion sets when fans spotted her. Excited on seeing her, fans started clicking photos while Cobie enjoyed the love she got from MCU fans. After all, who doesn't love the adorable Agent Hill? Check out the interesting pictures.
Cobie Smulders having blood make up applied to her nose as she shot scenes for #SecretInvasion. pic.twitter.com/CXHF16gX3R

— Secret Invasion News (@sinvasionnews) January 23, 2022
Cobie Smulders and Emilia Clarke on set of SECRET INVASION.

(via: @scarletearp) pic.twitter.com/VqyWQnifYi

— Secret Invasion News (@sinvasionnews) January 23, 2022
Cobie Smulders will be reprising her role as the SHIELD Special Agent Maria Hill in the upcoming series. And for all the fans who have been wondering about Hill being a human or a Skrull, Secret Invasion will answer you finally.
3. WELL, UNSURPRISINGLY, SAM L. JACKSON
#SecretInvasion filming ongoing in Leeds today! Spot Samuel L Jackson sat in the car pic.twitter.com/k8SJKkUIqL

— Declan Williams 🏳️‍🌈 (@declanwilli94) January 23, 2022
Sam Jackson was the first actor, confirmed for the series. So, it was not much of a surprise when he was spotted around the sets. But it was still refreshing to see him reprising the role after Far From Home. The pictures were released on Twitter by user, @declanwilli94. Take a look for yourself. If these pictures were not enough for you, another Twitter user, @almilner05, posted some more interesting pictures for us to see.
Photos of Samuel L Jackson filming in Leeds for @Marvel's @disneyplus series Secret Invation #SamuelLJackson #Leeds #Marvel #Disney pic.twitter.com/4xf6sznCgT

— Alan Milner (@almilner05) January 23, 2022
Just like Smulders, Jackson was wandering the streets when the horde of his fans spotted him and went crazy. He is donning the similar grey beard that fans are looking forward to seeing in the upcoming series. After recent revelations, it is clear that Fury has been absent from Earth for over a year. But we need to know what he did when he first came back from the snap. What were his first actions? Maybe this series could solve this for the many fans of the franchise.
4. AS FOR THE SURPRISE REVEAL, FANS SPOTTED EMILIA CLARKE!
Emilia Clarke, the Unburnt, and the Breaker of Chains was recently spotted on the streets around the new series' sets. Marvel's crew usually tries to keep what they are cooking under deep covers. However, the involvement of Emilia Clarke in their Secret Invasions project was just too big to be covered. Unlike her MCU co-stars, she tried to hide from the paparazzi. Well, at least she tried. Take a look at the photos.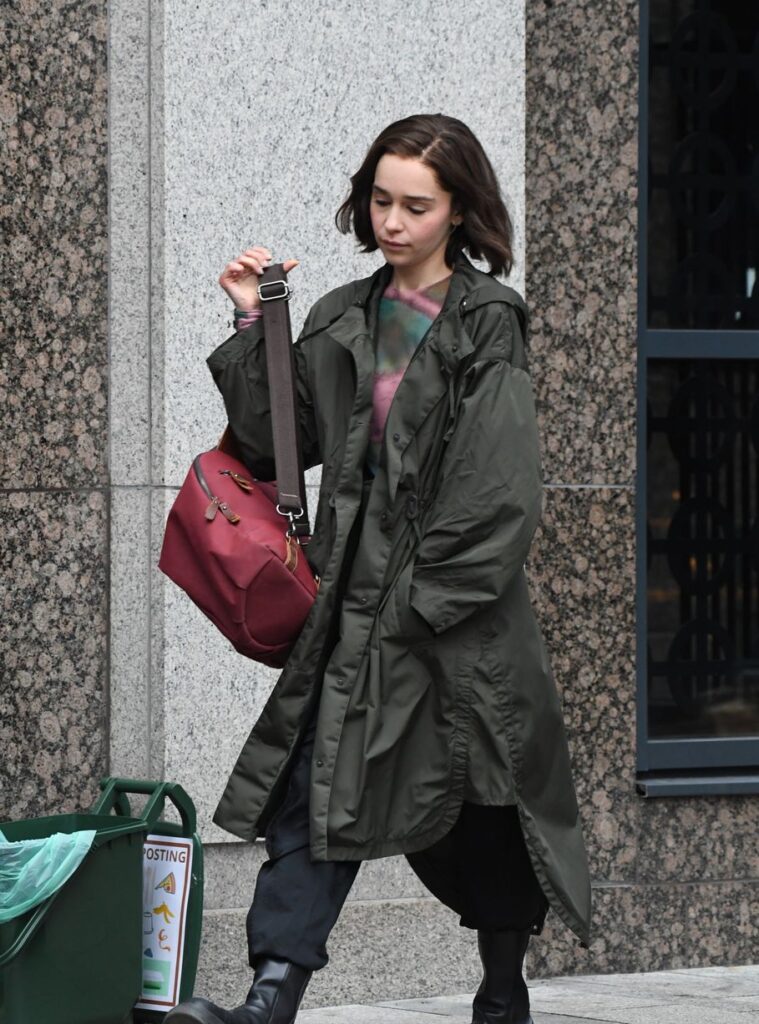 As of now, Emilia Clarke is the third GoT alumni to find her way into the biggest franchise of the world, the MCU. Lucky for you, this is not the only shot we got for you.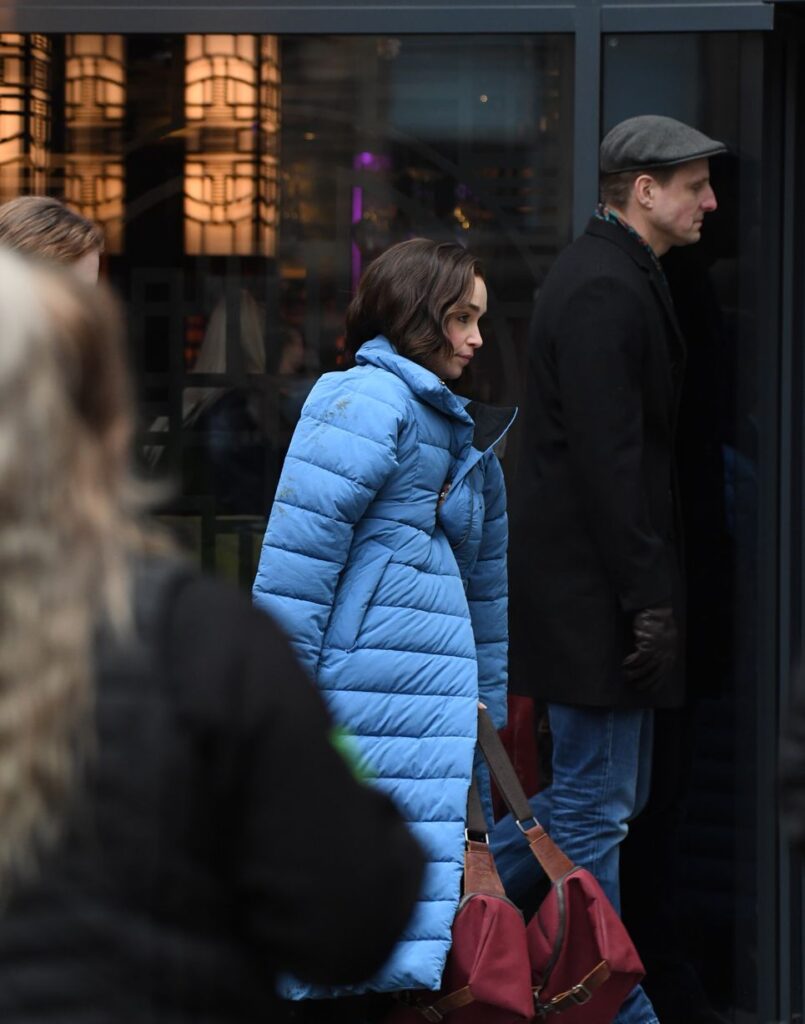 There had been a ton of rumors, concerning her involvement in the series. Following this reveal, we know quite an important detail of the series and Kevin Feige can't take this away from us. As for the role she will be playing, it is still unknown. Unlike Nick Fury, we do not have spies everywhere, so you might have to wait for that detail a little longer. However, by the looks of it, it seems that the set crew was trying to turn the streets similar to those in Russia. So, MCU might finally address SHIELD's secret connection with the KGB. God knows fans have been waiting for this.
Sadly, Secret Invasion has been removed from the Disney+ schedule of 2022. So, it is highly likely that it will be the first MCU series that begins 2023 for us. It has to come out before, or right alongside The Marvels (February 17, 2023). So we should assume January as its release month.
Follow us on Facebook, Instagram & Twitter for more content.
Also Watch: