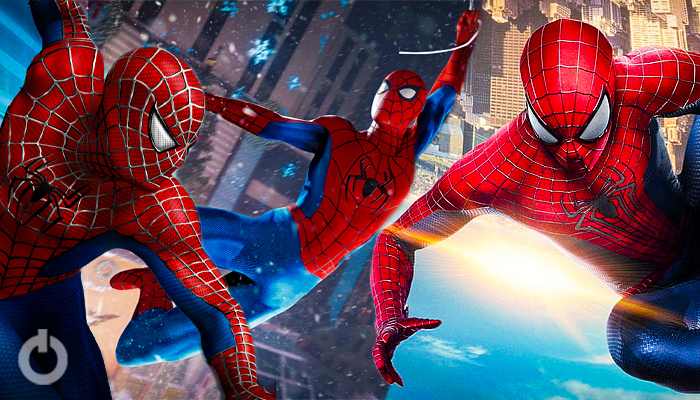 Spider-Man: No Way Home featured a massive variety of characters based around the franchise of Spidey himself. But there was one more thing that was quite exclusive in the movie compared to what we might have seen in other movies. There were a lot of costumes that we actually got to see in the movie. Not that all these costumes were wholly new but they were actually interesting renditions of costumes that we had seen Tom Holland's Spider-Man done. A new promo for No Way Home actually features the new Spider-Man suit.
Spider-Man: No Way Home
The movie has managed to excite the fans of the franchise in every possible turn with some rather interesting takes on the character. Return of the old villains and Spider-Men was definitely something that major contributed to the fan following. But another interesting transformation we get to see is the fact the various costumes throughout the movie. An exciting addition was the Doctor Strange rendition of the costume that was basically so that Spidey can put the villains in their defined cages. The other one is actually a mix of the first costume and the Iron Spider costume. But we get to see a fresh costume that Peter makes for himself at the very end of the movie.
New Spider-Man Suit Promo
Check off your holiday list by seeing #SpiderManNoWayHome, now playing exclusively in movie theaters! pic.twitter.com/dDUPM8h91n

— Sony Pictures (@SonyPictures) December 21, 2021
Sony Pictures released yet another promo for Spider-Man: No Way Home in their Twitter handle that is actually based on the festive season. This promo features some exciting moments from Spider-Man along with some dialogues from Peter Parker, Doctor Strange, and Wong. But this actually allowed us to get a much more exciting look at Spider-Man's costume that he dons around the end of the movie.
This is actually one of the clearest views fans have gotten to the new costume that is a mix of bright red and blue color scheme along with some inspiration from both Andrew Garfield and Tobey Maguire's Spider-Man costumes. It seems that now we will see Spider-Man fight based on his own wits and not depend on technology as excessively as we saw him depend in the previous Spider-Man movies in MCU. Considering Spider-Man has a wide variety of costumes, it would be interesting to see what renditions he goes for now. Spider-Man: No Way Home is in theaters worldwide now.
It stars Tom Holland, Zendaya, Jacob Batalon, Tony Revolori, Martin Starr, J.B. Smoove, Marisa Tomei, J.K. Simmons, Jon Favreau, Alfred Molina, Jamie Foxx, Rhys Ifans, Thomas Haden Church and the previous two Spider-Men, Tobey Maguire and Andrew Garfield.
Follow us on Facebook, Instagram & Twitter for more content.
Also Watch: