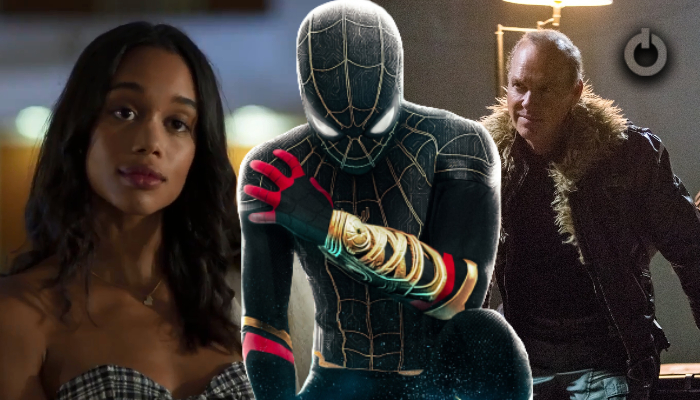 Fans had been waiting a long time to see the new Spider-Man: No Way Home movie and it is finally here. The movie featured one of the most interesting narratives in the Spider-Man franchise. There are a lot of things left for the fans to uncover slowly over the upcoming weeks. While it has been said that this is the culmination of the Homecoming Trilogy. But there is actually another Spider-Man trilogy at works based on what producer Amy Pascal revealed. Fans have already been wondering what we might get to see in this upcoming trilogy. While we are aware that Spider-Man will most definitely come across the villains from the Sony world, we still don't know how the two cinematic universes will work together. A No Way Home easter egg might have indicated a possible way Michael Keaton's Vulture might return along with his daughter after Homecoming.
**SPOILERS AHEAD**
Spider-Man: No Way Home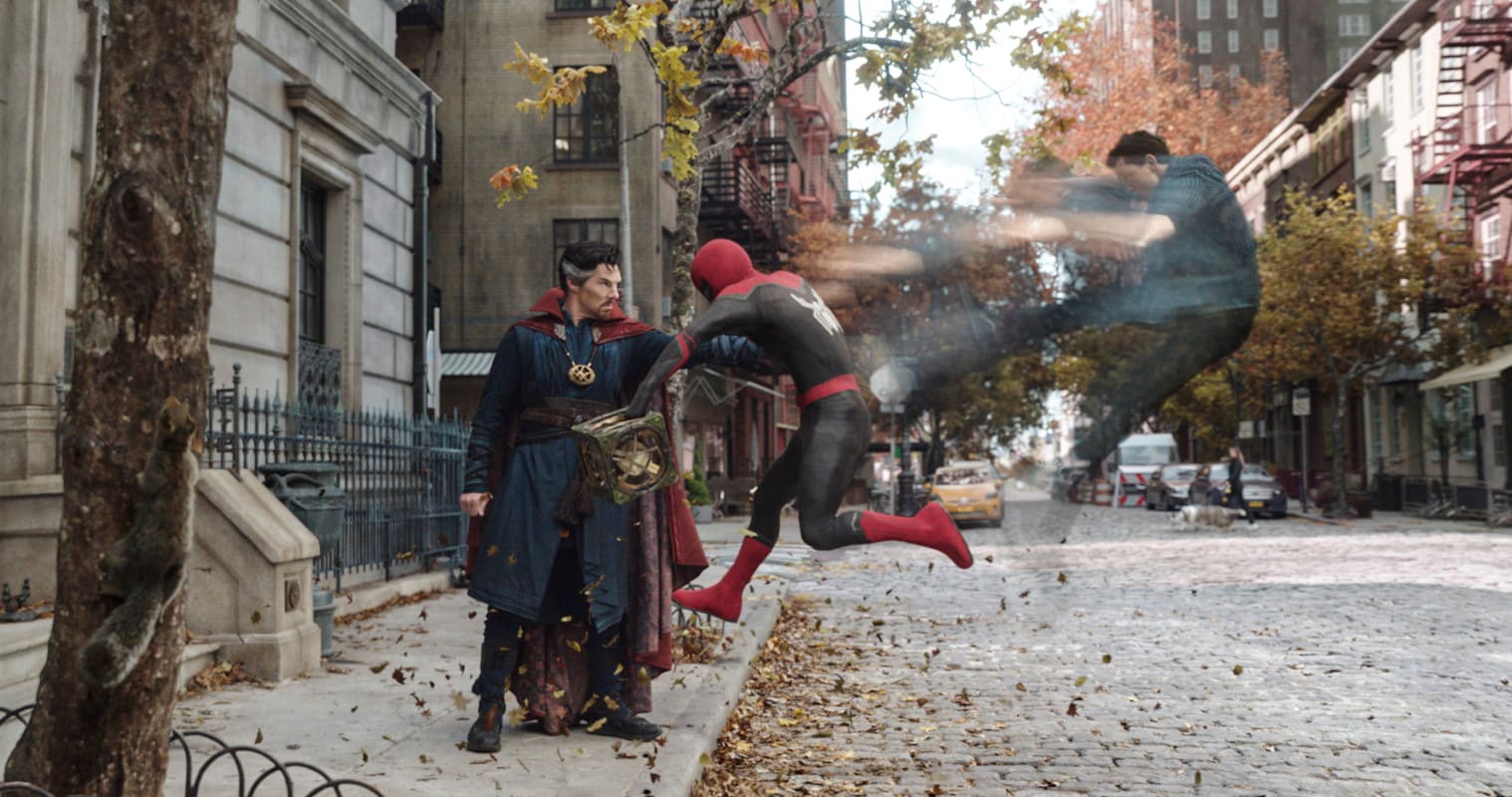 Similar to most other details in the movies of the franchise No Way Home features a lot of details that indicate the events of the franchise. Fans have been paying close attention to everything in the movie in order to get some idea about the characters in the movie. As the movie releases soon new clips are being revealed from the movie that indicates the narrative. Everyone is focusing on the details of these clips in order to get some idea of what we might be getting to witness. The new clip from the movie actually has an Easter egg that might have a reference to a past character in the Spider-Man movies.
Clip From No Way Home
https://www.youtube.com/watch?v=Tflw6GYA8Q8
The new clip from No Way Home is actually in continuation to the scene from the trailer that Spider-Man fighting with Doctor Strange. Spider-Man takes the cube from Doctor Strange and tries to get away but Strange uses his skills to stop Peter. We see Spider-Man getting away and Strange follows him to come across a newsstand. This newsstand is actually filled with magazines that talk about Spider-Man's identity reveal. But amongst them, we can see People magazine as it features Laura Harrier's Liz Allan with the statement "He's a liar" on it.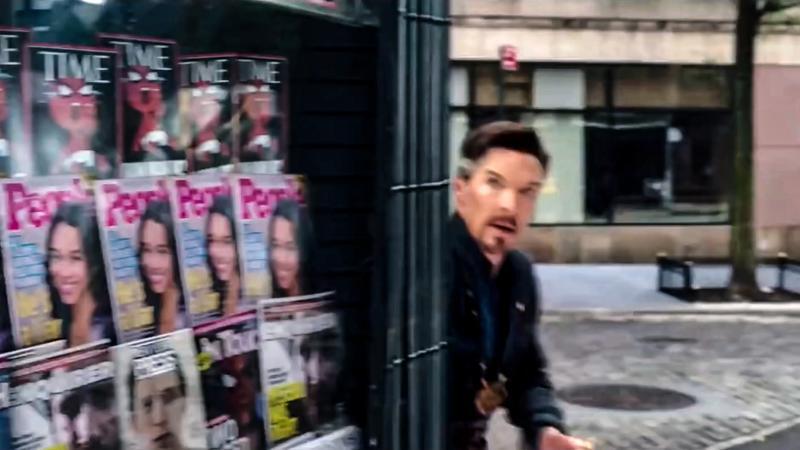 This might mean that Peter's crush might be talking about her less-than-positive outlook on their former romance that we saw in Spider-Man: Homecoming. But another essential part of this scene is the fact that we might also get some idea about Liz's father. Liz's father was last seen battling it out with Spider-Man in the first movie. There has been a lot of confusion regarding when the character will be seen again in the franchise.
Vulture
Fans actually got to see Michael Keaton's Adrian Toomes appear in the trailer for Morbius and this has us wondering how he got into Sony. Toomes will be seen in the movie even though it is not clear if this narrative will be canon to the MCU or not. Michael Keaton actually revealed during an interview last month that he would be filming "Vulture stuff" but there was no clarity towards which project this might be.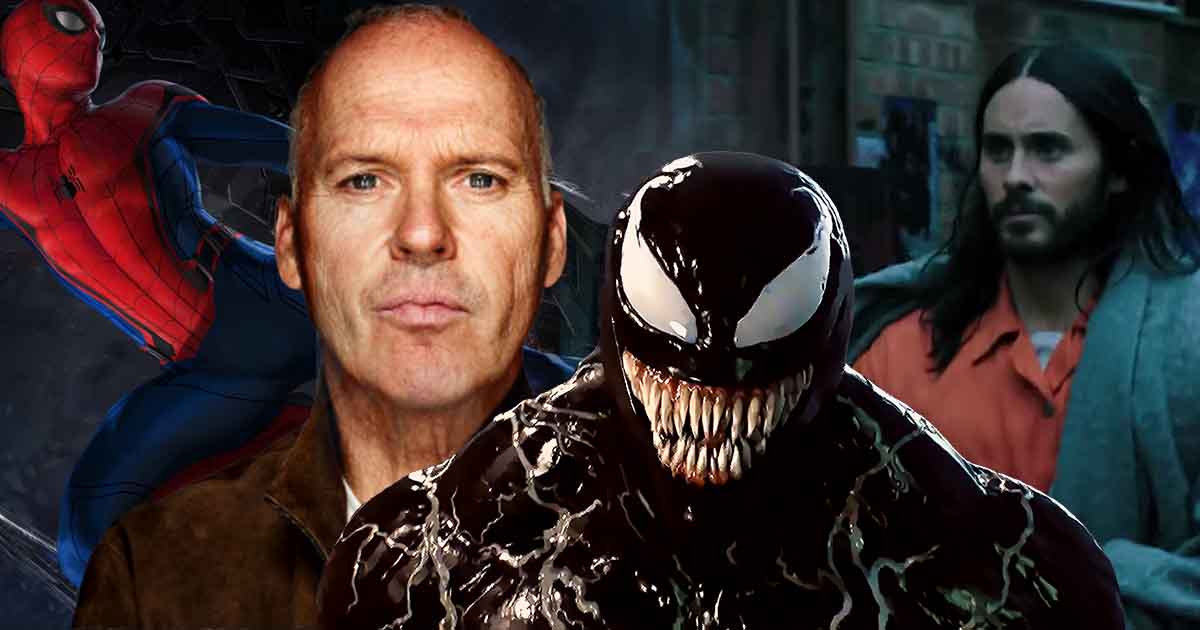 It is not clear when Michael Keaton will appear in the franchise but we can still be sure that this will be an interesting showoff with Spider-Man. There are a lot of events that are actually connecting the MCU with the Sony franchise. This might mean that we will actually get to see some rather exciting moments in the upcoming Spider-Man trilogy. The upcoming movie will actually feature some of the other characters we had seen in the past Spider-Man movies (and a lot more!!). Spider-Man: No Way Home will be released on December 17.
Follow us on Facebook, Instagram & Twitter for more content.
Also Watch: