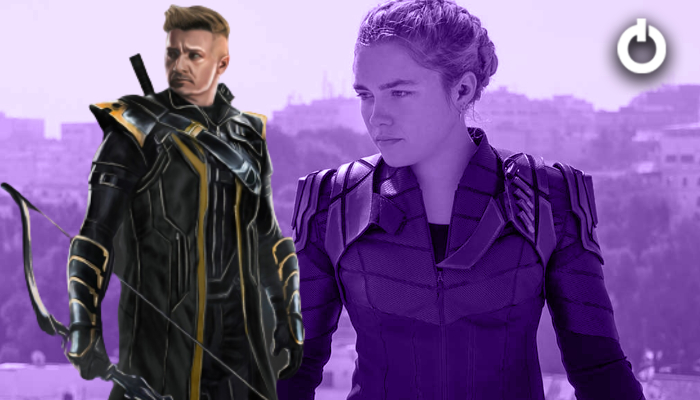 When we think of Marvel's Black Widow, we instantly think of Nat's arc coming back full circle. But apart from her, the fans got to enjoy Florence Pugh's Yelena Belova. She definitely left the audience wanting more, and it's not long after that we'll see her in action again. As the movie finally paid respect to Natasha Romanoff's legacy, it also set up someone who might be in right and wrong at the same time. Moreover, Black Widow's post-credits scene made it more than confirmed that Yelena is now a part of the MCU, and will stay for the long run. And now, a Black Widow theory answers the main question – Is Yelena Belova a villain now?
Is Yelena Belova A Villain in Hawkeye?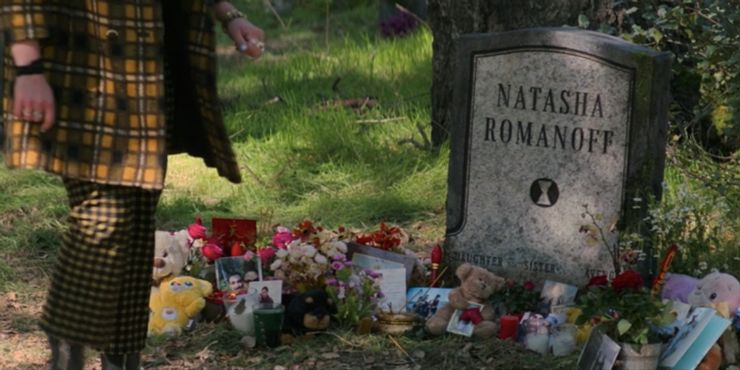 Black Widow finally gave the memorial to Natasha that she never got in Avengers: Endgame. As we all remember, Natasha sacrificed herself on Vormir in order to retrieve the Soul Stone. In the post-credits scene, Yelena is seen visiting her memorial and mourning her sister's death. This finally gave emphasis to the fact that Natasha Romanoff did have people that loved her. But not long after, this emotional sequence is quickly changed.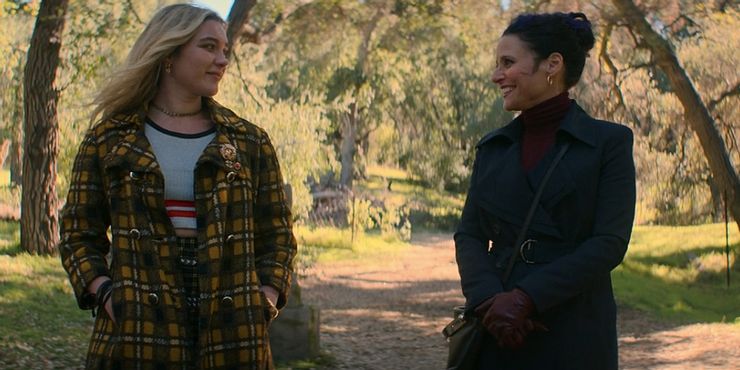 As Yelena is mourning her sister's death, she has an unexpected visitor and i.e., Julia Louis-Dreyfus's Contessa Valentina Allegra de Fontaine. Acknowledging her presence, she tells Val that she is "not supposed to be bothering [her] on [her] holiday time." She also tells her that her presence at the graveyard"makes [her] look desperate." However, it didn't take long for Val to come to her point, and that was Yelena's next target.v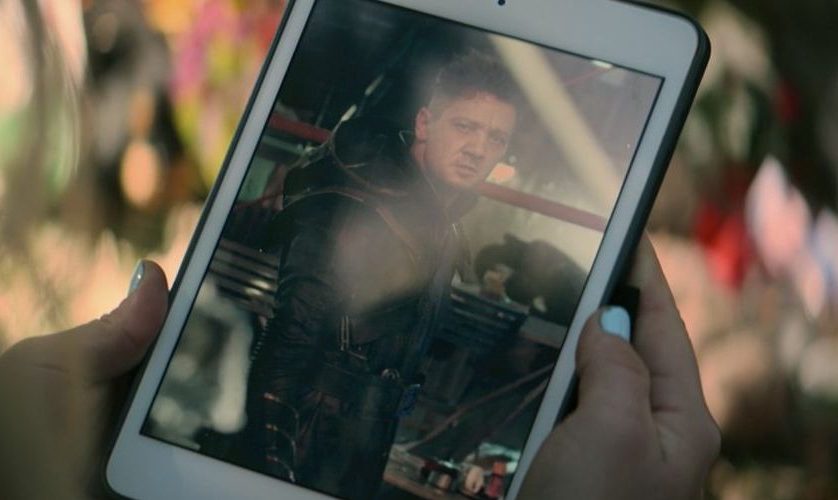 Val cheekily slides a photo of Yelena's next hit, and it is Clint Barton, aka Hawkeye. He's the last guy that Natasha was with at Vormir. So, it seems like Val alters the facts as she told Yelena that Hawkeye is responsible for Natasha's murder. Black Widow certainly seems to be leading Yelena somewhere and it may very well be to the Dark Avengers. Also, Yelena may have stayed good for a while after the events of Black Widow, but it looks like her days of crime are not too far behind her.
Yelena Goes Back To Her Roots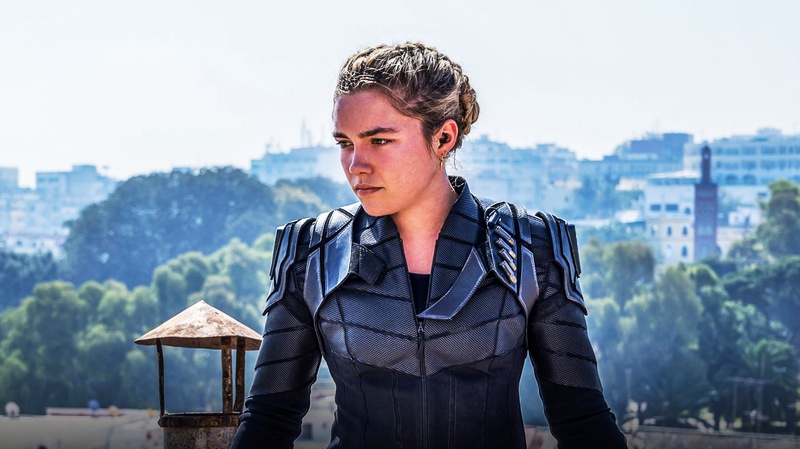 As we saw in the movie, Yelena Belova worked for the Red Room, under Dreykov's commands. But in a turn of events, accidentally received the mind-control antidote bottled up in a red vial. Considering now that her sister is gone, she might just back to her roots. Plus, her conversation with Val clearly suggested that they know each other for quite some time now. So it could be an indication that Val has hired Yelena in the past as well. And that Yelena could very well already be on the path of being a villain in the MCU.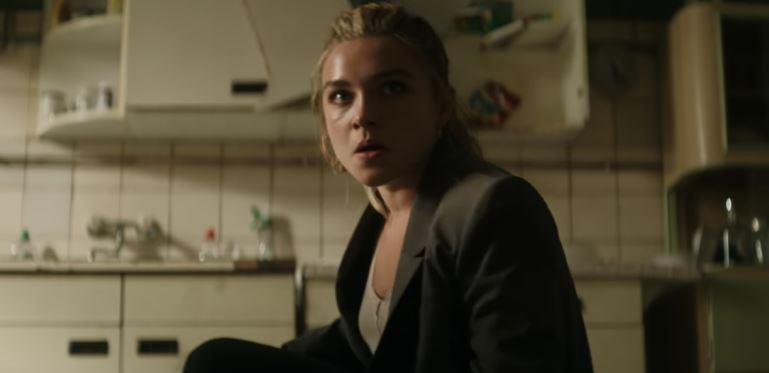 But there's another prominent MCU character that supports this theory, and that is Bucky Barnes, aka the Winter Soldier. Bucky has made it clear that he remembers all his victims, and that he is not free of the horror. Once he was freed from the trigger words, he went on to make amends in his life and lead a better one. But the biggest difference between Bucky and Yelena is the history. Bucky was under mind-control for almost 7 decades, and Yelena was not even a fraction of it. Plus, without Nat, she might too easily turn her back to the good side and go on to catch bodies.
Val's Impact On Yelena Belova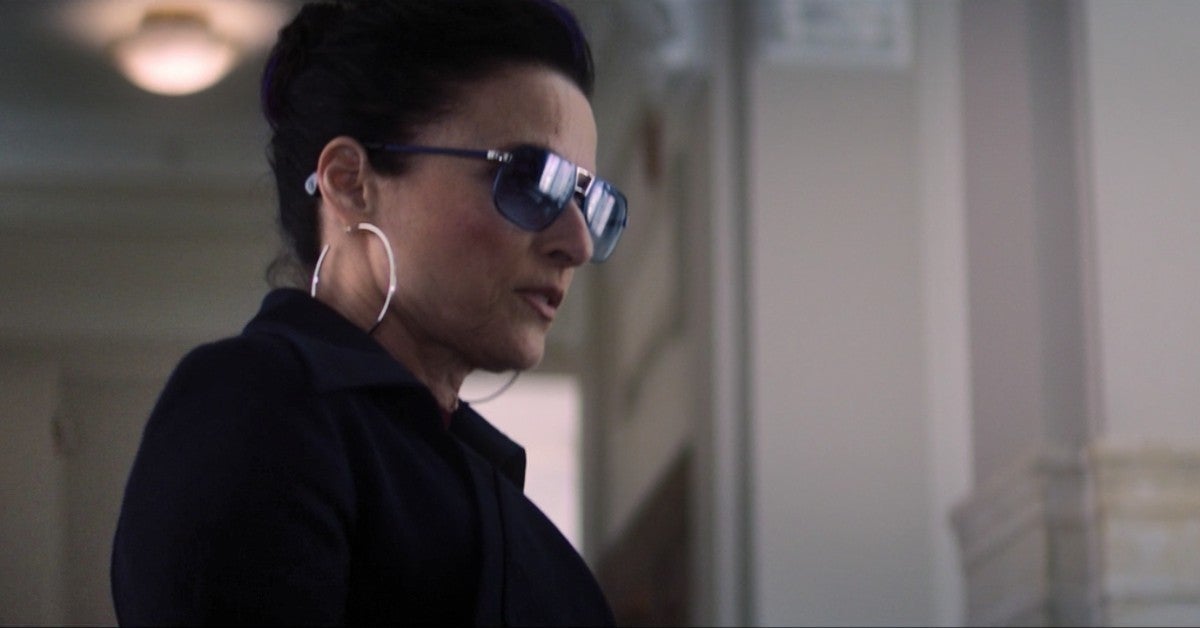 Julia Louis-Dreyfus's Contessa Valentina Allegra de Fontaine first appeared in The Falcon and The Winter Soldier. To much surprise, she came in like a savior to John Walker. After Walker recklessly killed a Flag-Smasher in front of an audience, he obviously wasn't Captain America anymore. So, Val comes in and rebrands Walker into the US Agent. She never made clear as to what Walker's first mission would be, but she did claim for things to get weirder.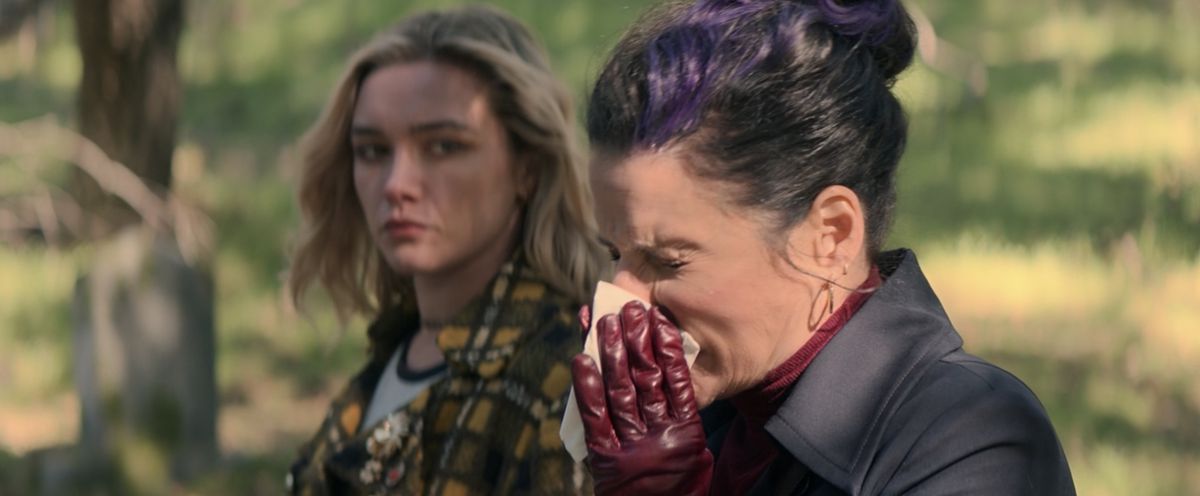 As many theories believe, Val could be setting up her own roster of Thunderbolts. And if Yelena goes bad, then she's definitely a part of this group. Unlike Walker, she made Yelena's mission very clear, and that's Hawkeye. She is yet to do something major in the MCU, but it definitely won't be pure. There's also a possibility that she might be a fine mix of good and evil. So considering Yelena's future in the MCU, it would be an exciting story that would be fun to watch.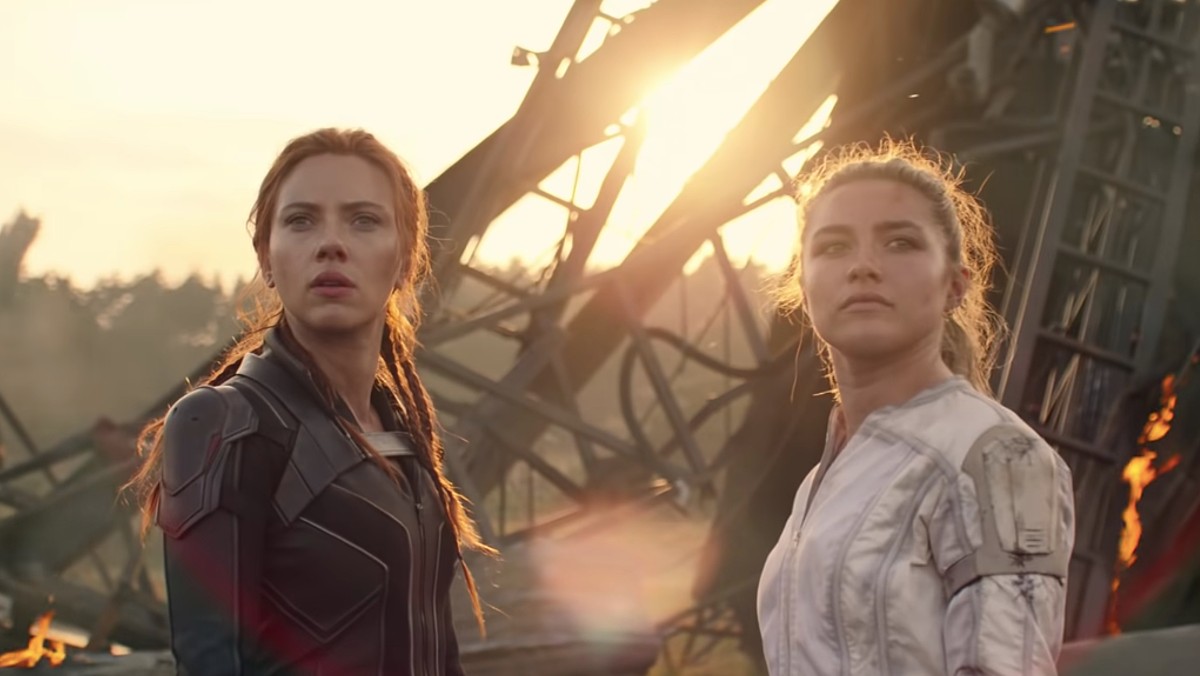 So what do you think? Is Yelena Belova a villain now? Let us know in the comments.
Black Widow is playing in theaters and on Disney+ Premier Access. MCU's upcoming roster includes Shang-Chi and the Legend of the Ten Rings, Eternals, Spider-Man: No Way Home, Doctor Strange in the Multiverse of Madness, Thor: Love and Thunder, Black Panther: Wakanda Forever, The Marvels, Ant-Man and the Wasp: Quantumania, Fantastic Four, Guardians of the Galaxy Vol. 3, Deadpool 3, and Blade. We've also got several MCU shows for Disney Plus including Loki, What if…?, Hawkeye, Ms. Marvel, Moon Knight, She-Hulk, Secret Invasion, Ironheart, I am Groot, Armor Wars, Echo, Wakanda, and Okoye.
Follow us on Facebook, Instagram & Twitter for more content.
Also Watch: