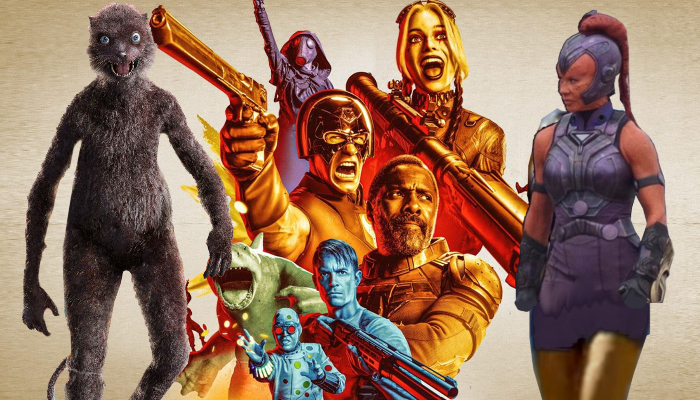 The Suicide Squad is coming to us, and with that comes the teases and trailers. James Gunn has been vocal about the progress of The Suicide Squad. So, every now and then we get to enjoy a little tease in the form of tweets and images. The movie will fully embrace R-Rating. Hence, I'm expecting a lot of violence and a language that fits well with the characters. Moreover, it's been told before that most of the characters will leave us by the end of the film. Plus, The Suicide Squad trailer actually teases 4 deaths already!
The Suicide Squad Trailer Teases 4 Deaths
We already know that this film packs a huge cast and many DC villains. James Gunn has stated that we shouldn't get attached to any of these villains. That means there will be a bunch of casualties in the film. And I suspect that at least a couple of them could come from this first team, which is led by Rick Flag. The other members of the team are Mongal, Javelin, Captain Boomerang, Blackguard, Savant, TDK, Weasel, and the one and only, Harley Quin!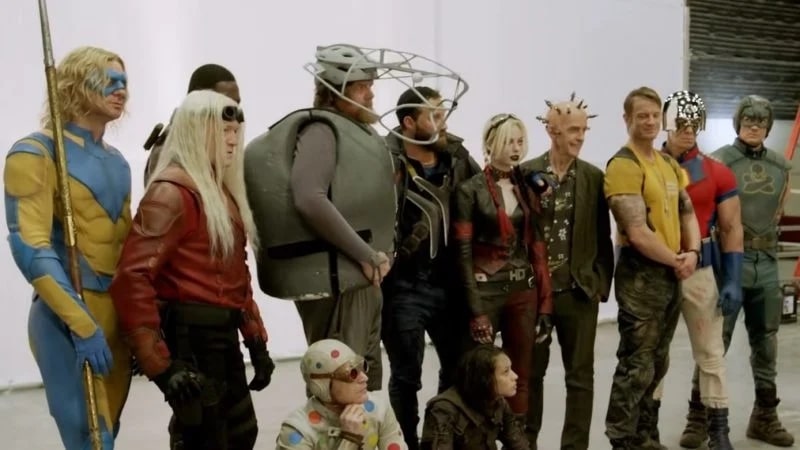 Amanda Waller sends this first edition of Task Force X to a facility called Jotunheim, which is located in Corto Maltese. But it is clear that they won't be able to finish their mission. So, Waller will have to deploy reinforcements. This is where the new big guns of the team come into the picture. This second team will include Peacemaker, Bloodsport, Polka Dot Man, Ratcatcher 2, and King Shark (voiced by Sylvester Stallone). After this team reaches Corto Maltese, they'd unite with Rick Flagg, Harley Quinn, Savant, TDK, Javelin, and Captain Boomerang. They'd apprehend Peter Capaldi's "the Thinker" to form the final Suicide Squad.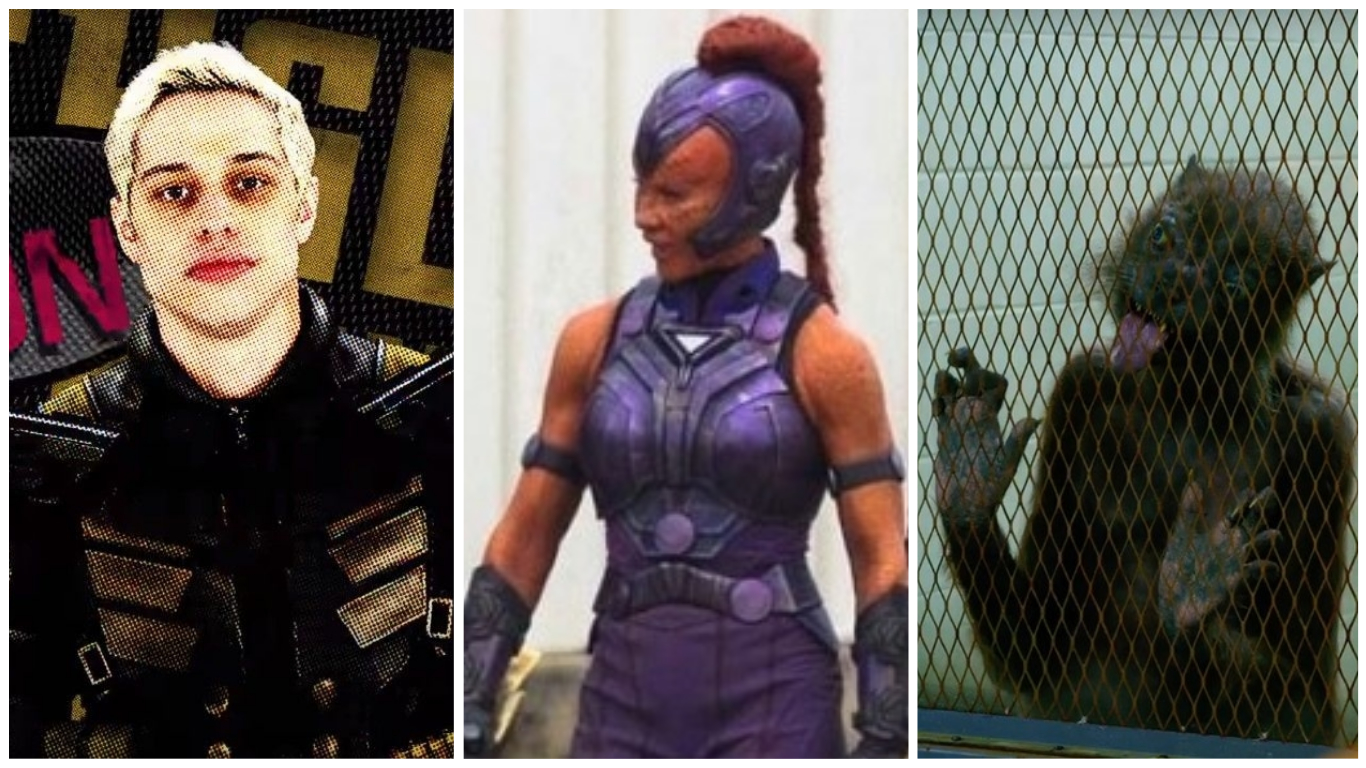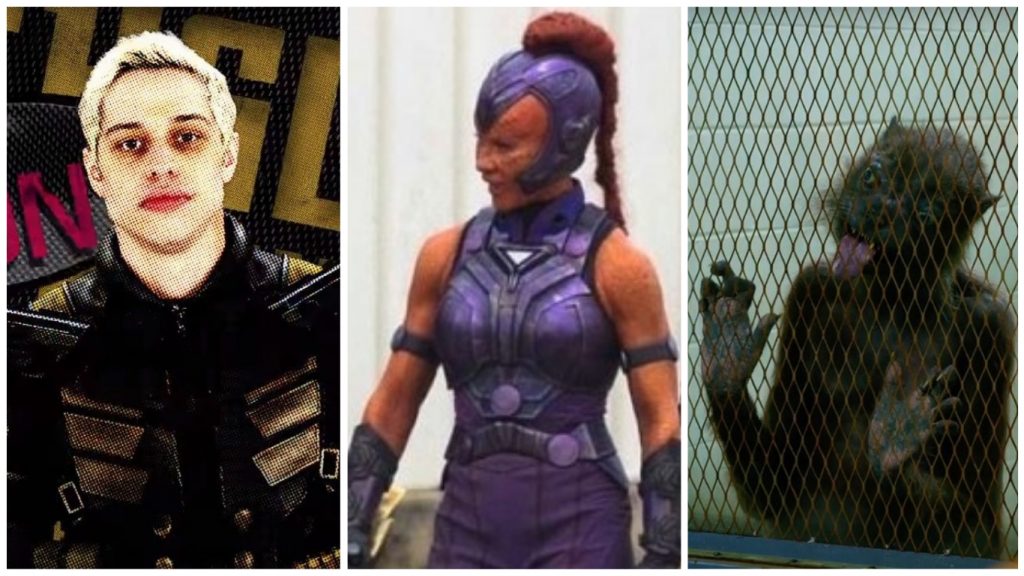 But if you notice properly,  three characters are not present in the aforementioned set image. Mongal, Weasel, and Blackguard are nowhere to be found. So, it seems that they will be among the first casualties of this Suicide Squad movie. They could either have their heads blown like Slipknot from the first film, or they could fall prey to Starro's control in the first act. As James Gunn suggested, we shouldn't get too attached to the Squad members. And we certainly shouldn't think that these three characters could go on for a long time. But there's another death that the trailer has teased already.
The Trailer Teases One More Death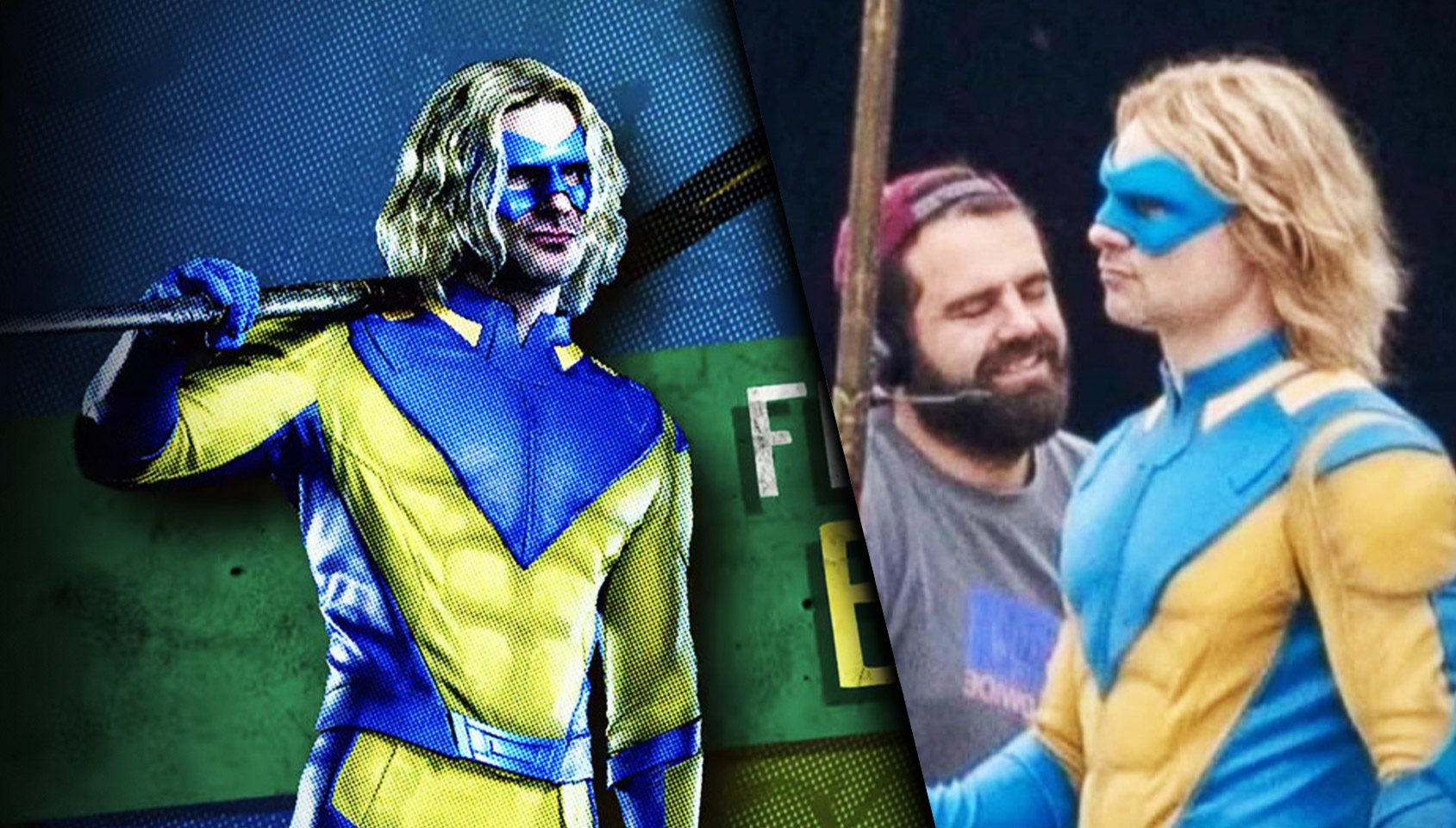 As of now, the deaths in The Suicide Squad have been kept under the wraps. But one character has particularly stood out in the trailer. The trailer features a close-up shot of Javelin wielding an ornate spear-like weapon (it's a Javelin. Hence, the name of the character). He's also seen wielding the weapon sitting beside him in the scenes showing Task Force X messing with Blackguard (a character who will supposedly die).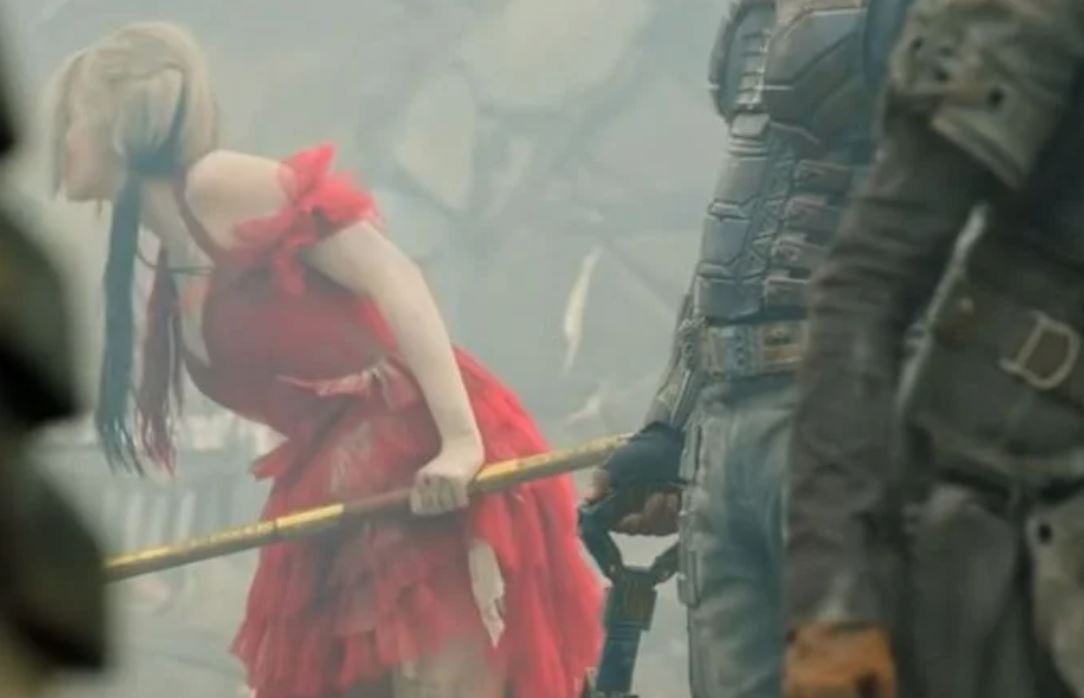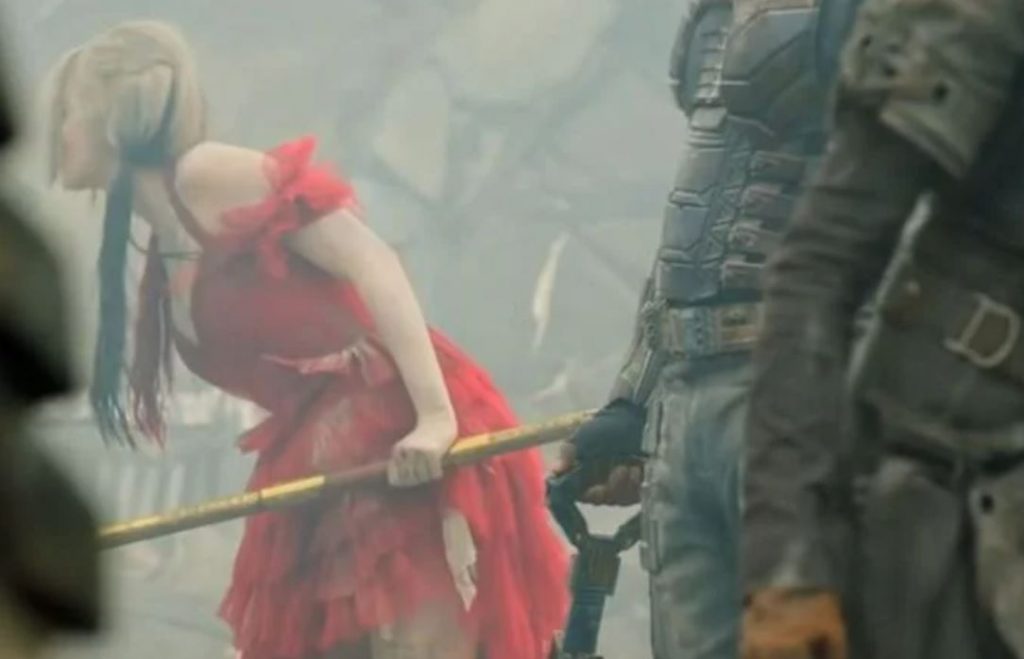 But there are several hints that Javelin may not make it till the end of the movie. The spear appears to be held by Harley Quinn, and it is further supported by the rest of the trailer which indicates that it is the same weapon. But amidst all this, Javelin is not seen anywhere. I mean, obviously, there is no confirmation that Javelin actually leaves us, but the indications are too hard to ignore.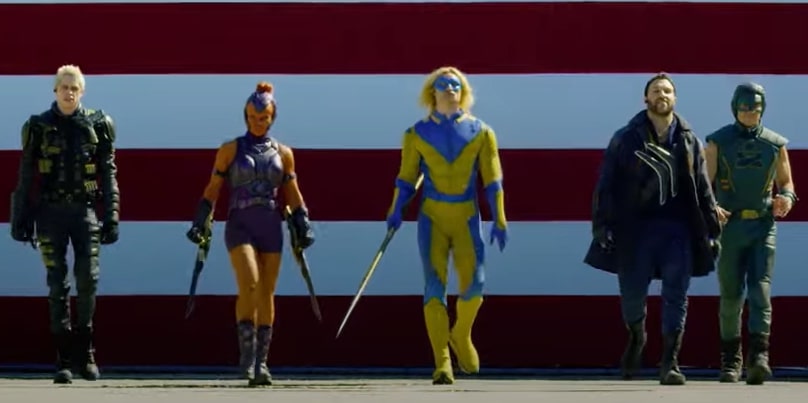 Considering his popularity and status amongst other stars such as Bloodsport and Harley Quinn, it seems understandable that a character like Javelin could be sacrificed. Bloodsport, Peacemaker, and Harley Quinn are such characters that could even go face-to-face with Starro and give him a tough time. Moreover, Flula Borg, who plays Javelin, is listed towards the bottom of the credits on the first Red Band trailer (via YouTube). This could indicate that the actor may not have a huge role despite being featured in the marketing. If this doesn't satisfy you, then Gunn has teased it via Twitter that a lot of cast members "don't make it to the end."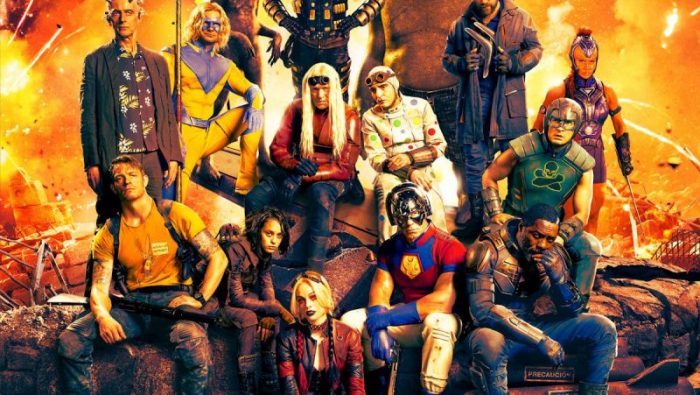 Did The Suicide Squad trailer tease any other character deaths? Let us know if you spotted any hints.
Written and directed by James Gunn, The Suicide Squad stars Viola Davis as Amanda Waller, Joel Kinnaman as Rick Flag, Michael Rooker as Savant, Flula Borg as Javelin, David Dastmalchian as Polka-Dot Man, Margot Robbie as Harley Quinn, Daniela Melchior as Ratcatcher 2, Idris Elba as Bloodsport, Mayling NG as Mongal, Peter Capaldi as The Thinker, Alice Braga as Solsoria, Sylvester Stallone as King Shark, Pete Davidson as Blackguard, Nathan Fillion as TDK, Sean Gunn as Weasel, Jai Courtney as Captain Boomerang, John Cena as Peacemaker and Steve Agee, Taika Waititi and Storm Reid. The film arrives in theaters and on HBO Max on Aug. 6.
Follow us on Facebook, Instagram & Twitter for more content.