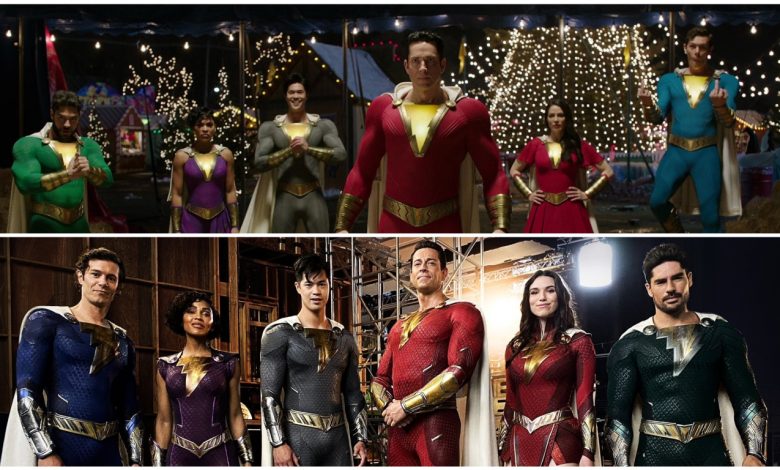 Shazam Fury of the Gods is still a couple of years away from us. But the latest teases have kept us entirely gripped and we love it! Shazam! first released in 2019, and the fans loved it. Even the critics gave it a fair response. And honestly, it was a powerful addition to the DC roster in my opinion. And now, it's time we feast over the sequel!  David F. Sandberg is  The mastermind behind this beautiful piece of work and is returning for the sequel as well. So, I'm super excited! But you know what would get you pumped? Well, the latest reveal shows us our first look at the new suits of the Shazam family!
New Suits of the Shazam Family Revealed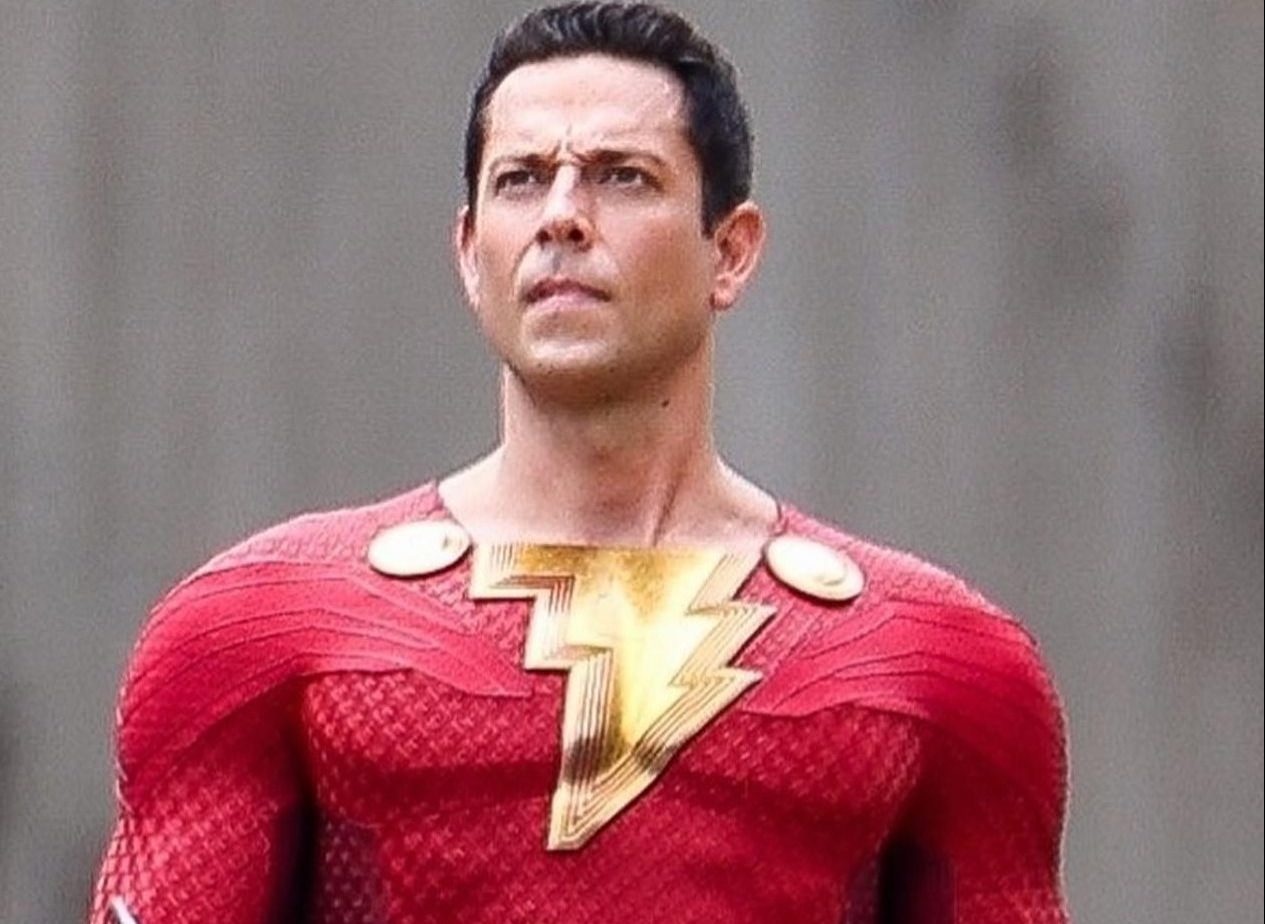 Earlier this month, we got to see the brand new suit of Zachery Levi, and he sure as hell looks uber cool in it. People weren't necessarily impressed with the old Shazam suits for Levi, or the other Shazam family members. It was way too padded, and even the logo wasn't as brilliant. So, let's take a look at how the gang looks. David F. Sandberg decided to reveal all the new suits from Shazam Fury of the Gods before they got leaked.
Check it out:
Don't know how long we can keep the new suits from leaking so here's a pic I took the other day pic.twitter.com/41wStJ6oe2

— David F. Sandberg (@ponysmasher) June 21, 2021
This actually gives credibility to his previous tease. When he was asked if the rest of the members would get a costume makeover just like Levi, he made it clear to replying in an affirmative manner. Moreover, when asked why the sequel is introducing new costumes, he said:
"Would be weird if they didn't. Why not? Might as well try some different things this time around and not just do the same thing twice. I told [costume designer Louise Mingenbach] some of the things I wanted this time. Her and her team designed and created it beautifully incorporating the things I asked for, we showed the studio and they thought it looked great and didn't have any notes."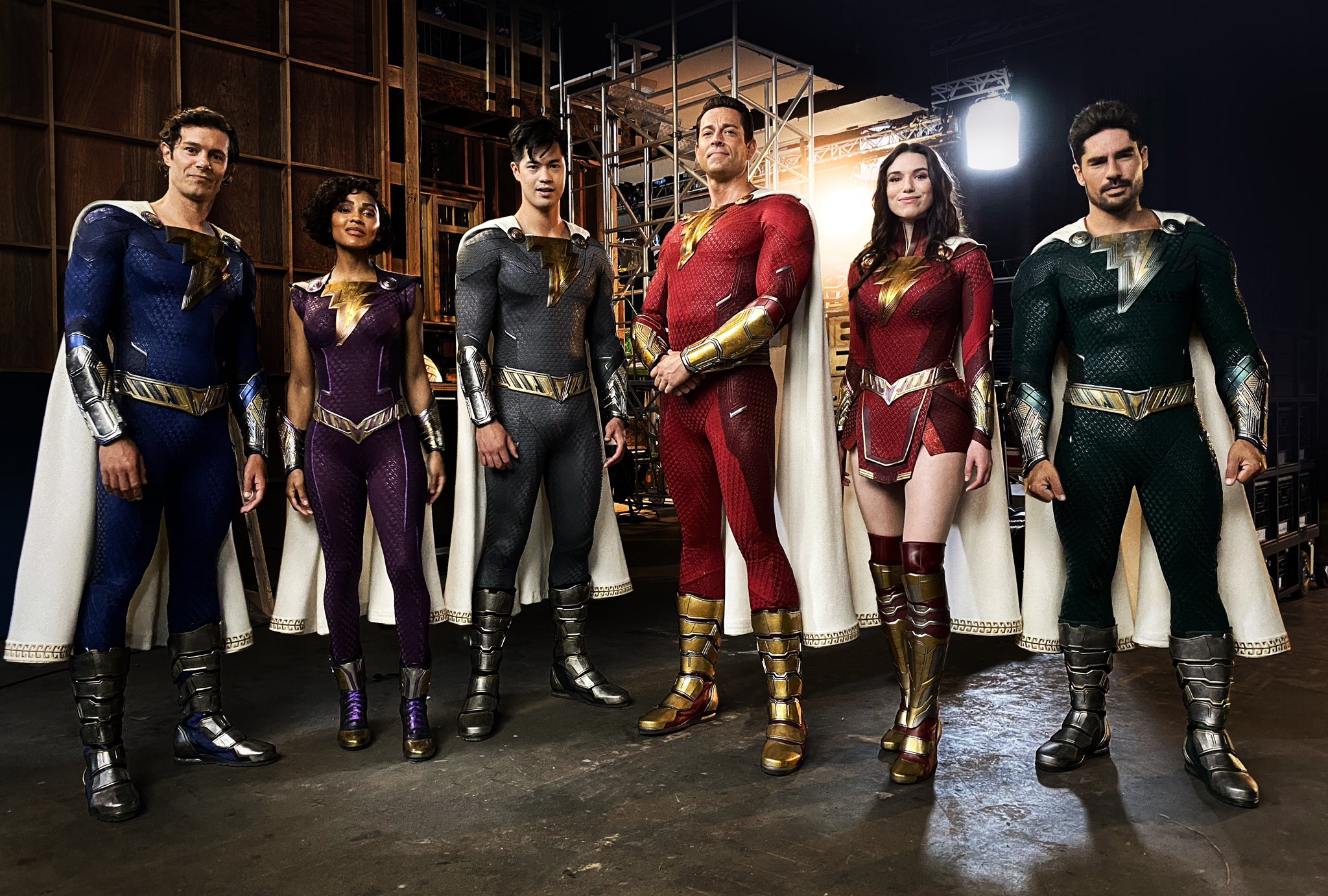 Directed by David F. Sandberg, Shazam Fury of the Gods stars Zachary Levi as Shazam, Jack Dylan Grazer as Freddy Freeman, Asher Angel as Billy Batson, Marta Milans as Mama Rosa, Helen Mirren as Hespera, Lucy Liu as Kalypso, and Rachel Zegler in an undisclosed role. The film arrives in theaters on June 2, 2023.