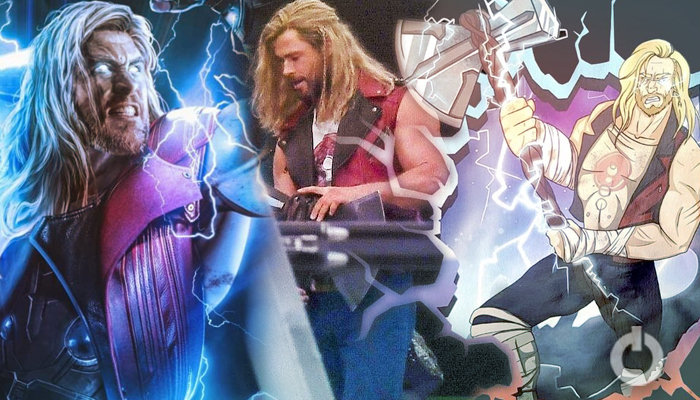 Thor: Love and Thunder will not leave the spotlight any time soon. Even though the wait seems long, but the project is coming closer and losses every day!  This is the fourth installment of the Thor franchise. Chris Hemsworth is set to reprise his role of Thor. Love and Thunder has a long casting list. But as the project approaches us, I wonder how the God of Thunder will look in this flick? Well, the wait is over! We have the first look at Hemsworth's outfit via this new Thor 4 concept art!
Chris Hemsworth's Look Revealed by Thor 4 Concept Art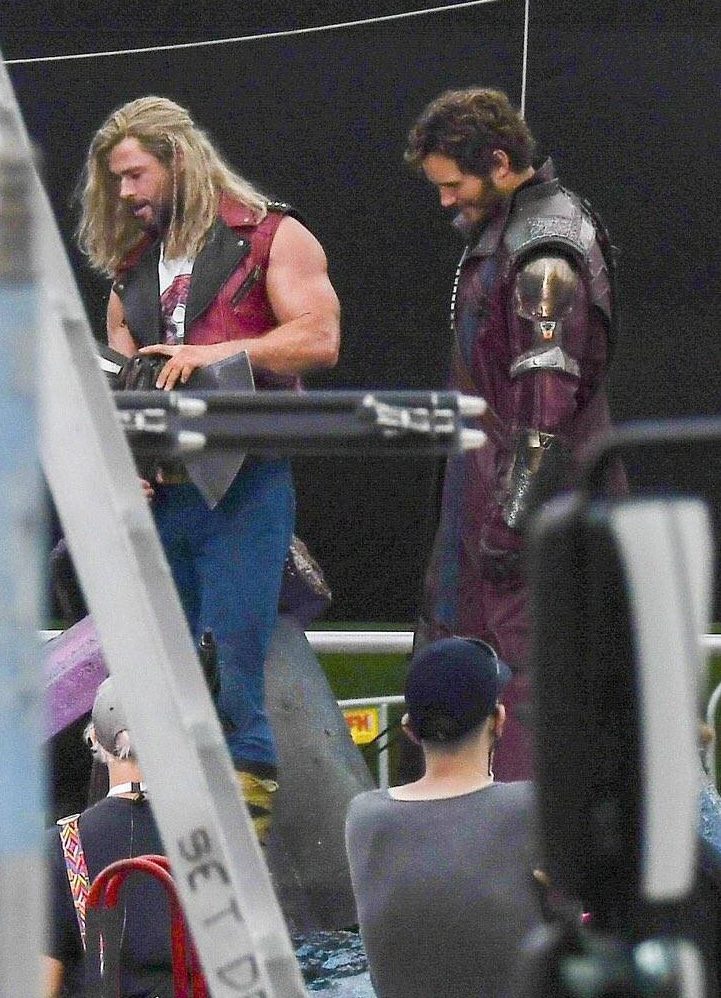 We are all excited for Thor 4, and why won't we be? Brand new promo art for Taika Waititi's second Marvel project, Thor: Love and Thunder, has given fans their best look yet at the titular character's latest design. We saw a glimpse of it in the set photos that came out a few months ago. And now the Concept Art gives us the closest look to what those set photos showed.
Here, check it out:
Thor: Love and Thunder promo art and logo variants from filming wrap gifts! pic.twitter.com/gR3BhAG0yX

— Thor Updates (@ThorUpdate) June 11, 2021
The 80's-nostalgia is heavily teased in this neon-inspired artwork. Moreover, Hemsworth is all set to baffle us with his only jacket attire, dealing with his biggest enemy, God the Gorr Butcher. I am personally excited to see Thor rise from the ashes like a Phoenix and establish his place in the MCU. His journey from Avengers: Infinity War to Endgame was sad to watch. But the God of Thunder is coming back with his crew, and it's about to be bonkers!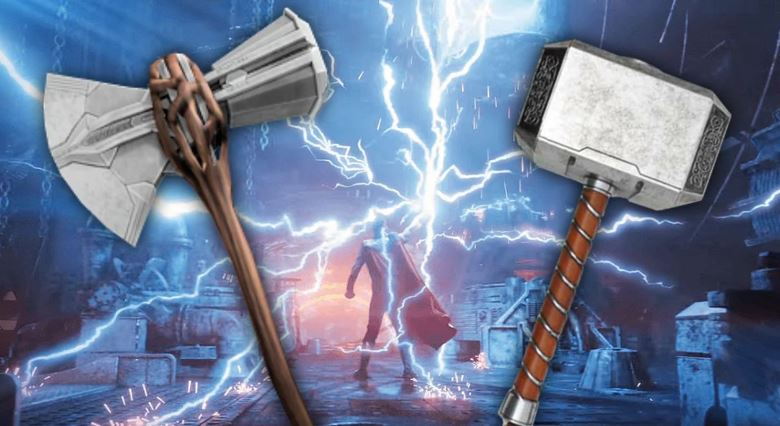 But this time we will not have one Thor. Mighty Thor is on her way! Yes, I'm talking about Jane Foster's Natalie Portman. Fans received the information when Watiti spilled the beans and said that Portman will be returning as Jane Foster. He further confirmed her character of the Mighty Thor. It will be safe to say that Thor: Love and Thunder is going well in production. Mighty Thor project is coming well to fruition.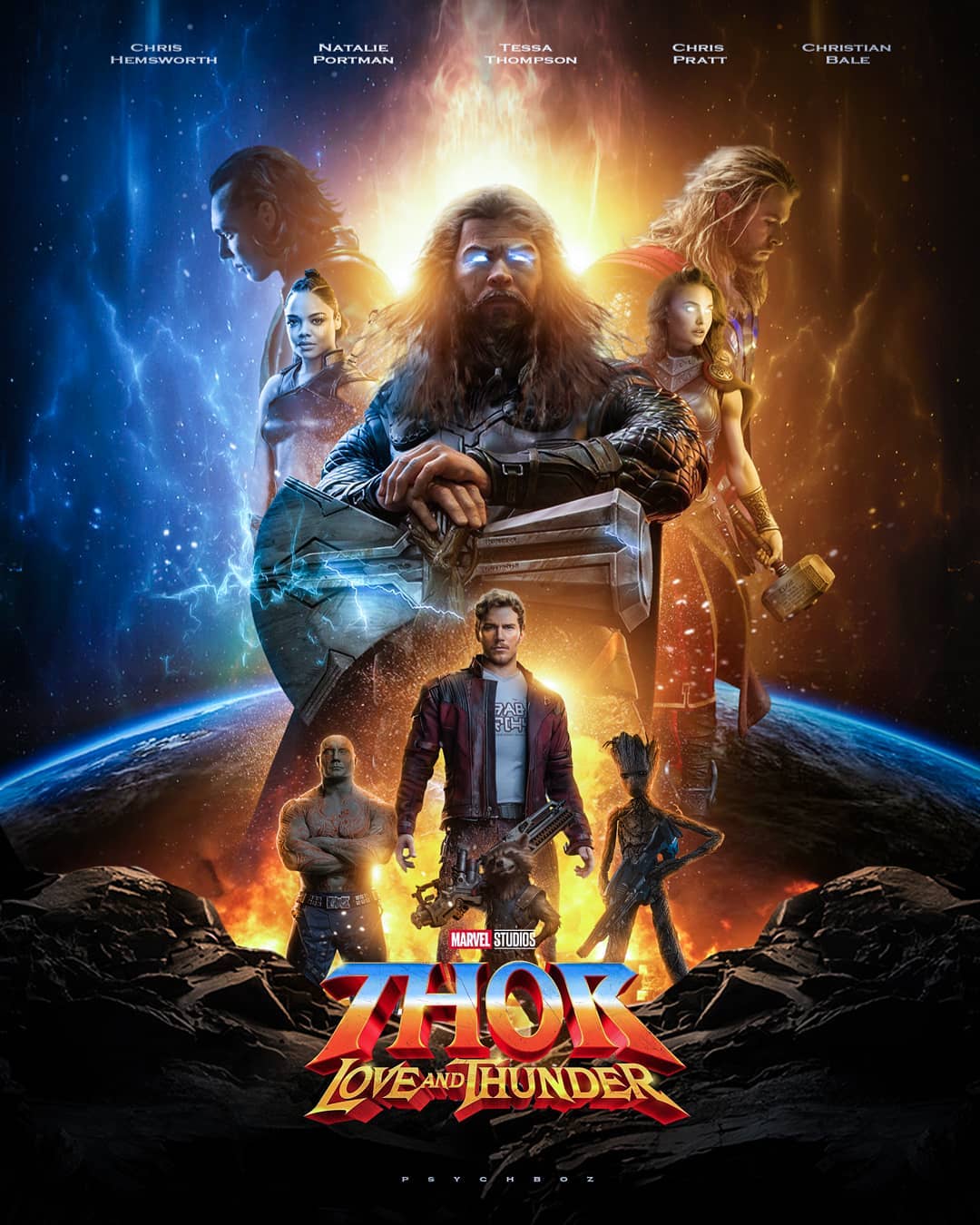 Directed by Taika Waititi, Thor: Love and Thunder star Chris Hemsworth as Thor, Tessa Thompson as Valkyrie, Natalie Portman as Jane Foster, Jaimie Alexander as Lady Sif, Chris Pratt as Star-Lord, Dave Bautista as Drax, Karen Gillen as Nebula, and Christian Bale as Gorr the God Butcher. The film arrives in theaters on May 6, 2022.