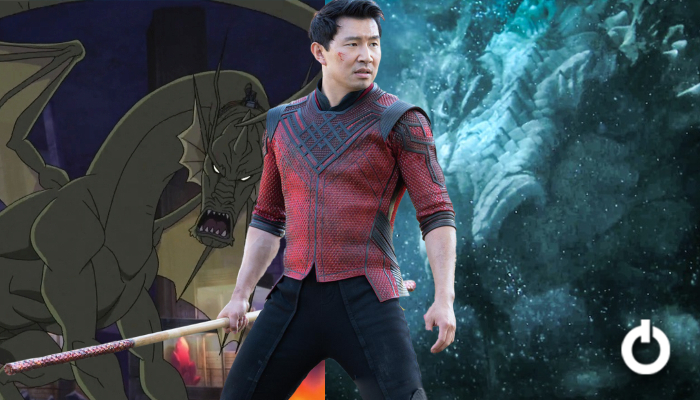 Marvel decided to switch to hyperspeed with the marketing of Shang-Chi and the Legend of the Ten Rings. From trailers to official posters, we have got it all. Shang-Chi will finally introduce fully blown-out martial arts into the MCU, with Simu Liu playing the titular character. Speaking on the recent trailer, we got to see something exceptional. As of now, Marvel has introduced every bit of superficial aspects, such as wizards and sorcerers. But now, it's time for us to feast over a dragon. Yes, I'm talking about The Great Protector that we saw in Shang-Chi's latest trailer. But this is not a comic iteration of Fin Fang Foom. Here's how Shang-Chi has changed the dragon from the comics.
[adinserter block="1″]
Shang-Chi Has Changed The Dragon, Fin Fang Foom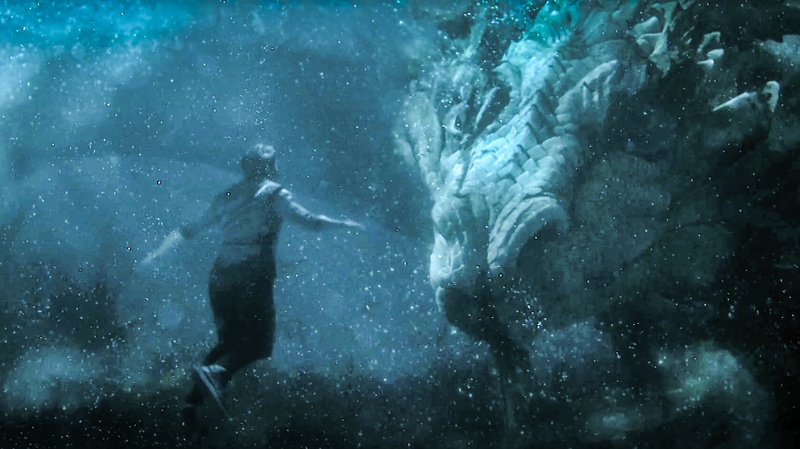 Shang-Chi and the Legend of the Ten Rings is all set to eliminate the marginalized and taboo elements of Chinese mythology. Now, that particularly comes in the wake of the changes in the comic origins of Fin Fang Foom. As we saw in the recent trailer, the dragon is The Great Protector and he is not the same as the former. And this change is actually going to represent a wider cultural spectrum.
[adinserter block="2″]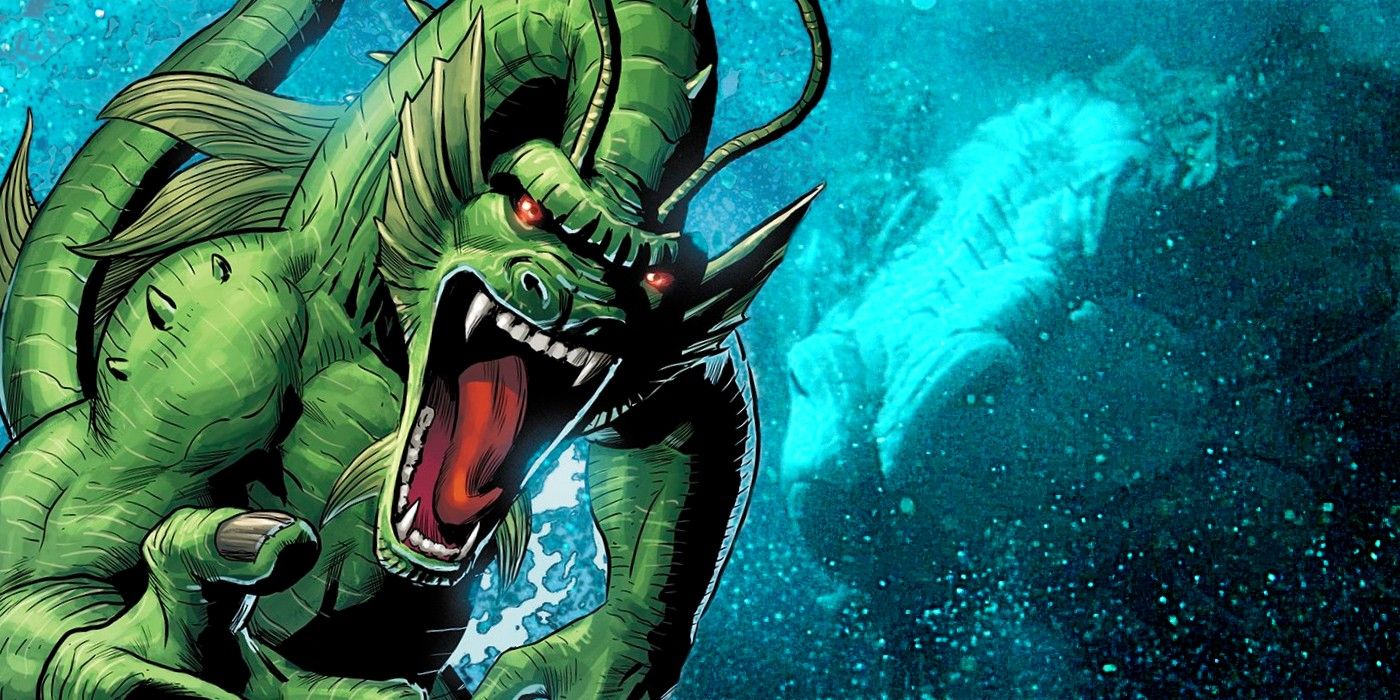 Recently, Liu commented that more problematic elements from the comics, such as the shape-shifting dragon-like alien, Fin Fang Foom, will not appear in the MCU. But something better is on the way, and that is The Great Protector who is a more appropriate representation of the Asian culture. Further, Liu also said that Marvel will be handling Shang-Chi's character's origin story gracefully and with respect.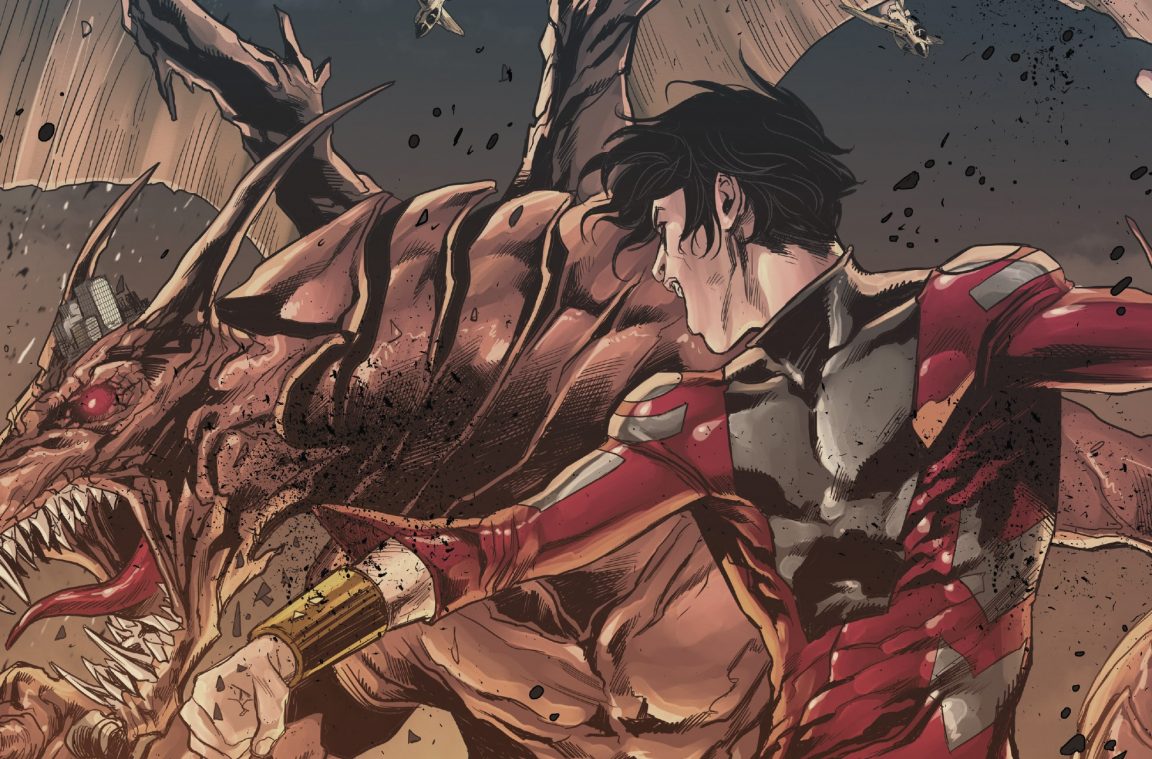 The Great Protector is a water deity as we saw in the trailer, unlike Fin Fang Foom. Foom, in the past, has even breathed fire on several occasions which is a typical thing for a dragon to do. Now, this may be a small detail, but it actually represents a lot of Eastern cultures, including China itself. So this minor change may speak to many viewers in a good way.
[adinserter block="11″]
Fin Fang Foom's Comic Origins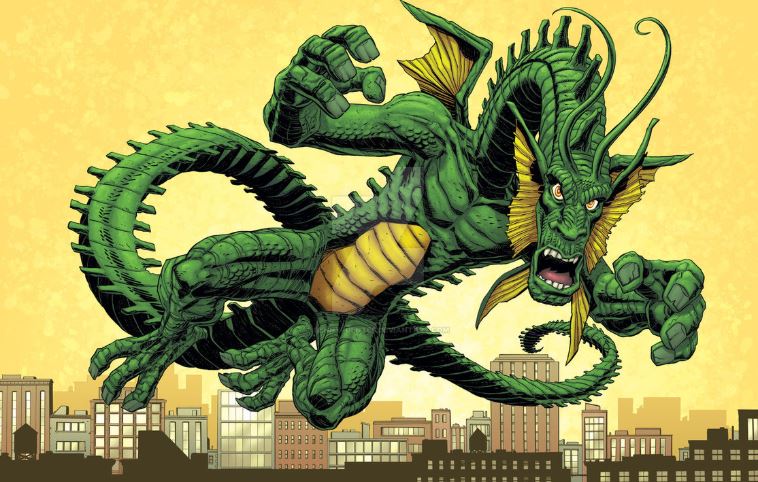 Fin Fang Foom is already a very different character from The Great Protector. In the comics, he's known as "He Whose Limbs Shatter Mountains and Whose Back Scrapes the Sun." He made his comic debut in Strange Tales #89 back in 1961 and was created by Stan Lee and Jack Kirby. He was just another dragon created in the Silver Age when angry monsters terrorizing the world were a norm.
[adinserter block="12″]
Foom is a Maklaun. The Makluan's are a race of telepathic, shape-shifting aliens who resemble dragons based on Chinese mythology. So it would make sense for such a character to be in Shang-Chi. But considering how stereotypical it is, some changes were in fact, necessary. Moreover, Fin Fang Foom hails from Kakaranthara, a planet in the distant Maklu system. So his species have regenerative healing factors, extreme durability, the capability to fly at supersonic speeds, breath acid mist, and live for extraordinarily long periods of time.
[adinserter block="13″]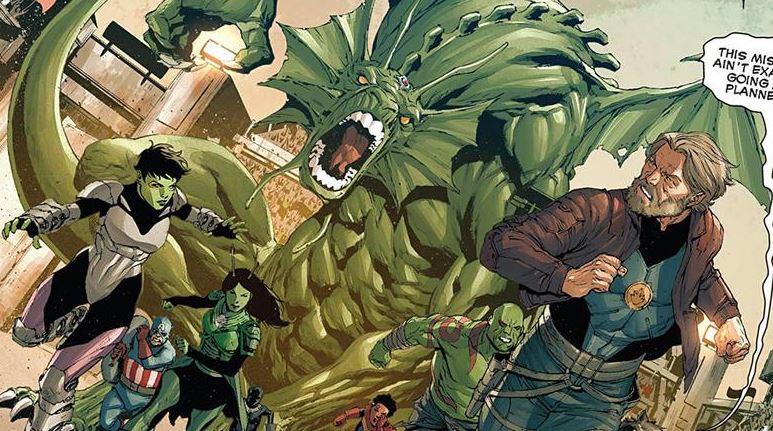 So how did this dragon even come to Earth? Well, during the Qing Dynasty, Foom and his crew of conquerors traveled to Earth hundreds of years ago, but their spaceship crash-landed. So in order to infiltrate Earth, they took on human form to hide their reptilian appearance. Their ultimate plan was for the Maklauns to wait and find the perfect time to rule the world. To preserve their plan, Foom took on the role of backup if their mission was to fail. So, he consumed a deep-sleep-herb which put the dragon into hibernation.
[adinserter block="14″]
Simu Lui's Take On The Great Protector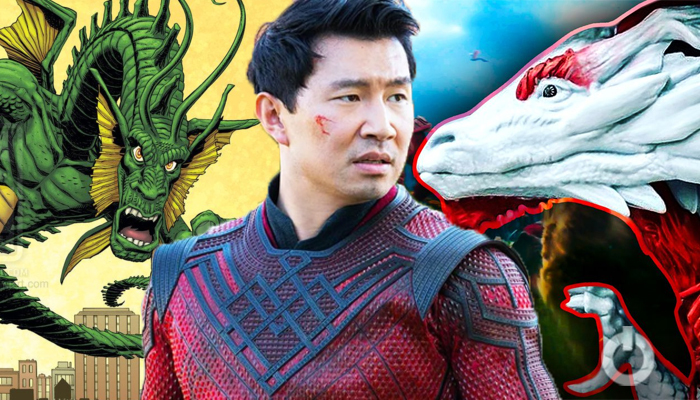 Simu Lui has been vocal about his feelings when it comes to Asian actors and their roles in Hollywood. He has previously commented on the stereotypical roles that Asian actors such as Jacky Chan take in the film industry. Lui always felt that there was more to offer when it came to their culture, and then comes Shang-Chi and the Legend of the Ten Rings. Regarding the film and the dragon, in his NBC News interview, Liu commented on the direction Marvel Studios is taking with Shang-Chi.
[adinserter block="15″]
He said:
"We knew that we were potentially navigating a minefield, especially when looking at this property that was created by two white men in the 1970s at the height of the kung fu craze . . . We have not shied away from ripping out whatever doesn't work in 2019, 2020, 2021."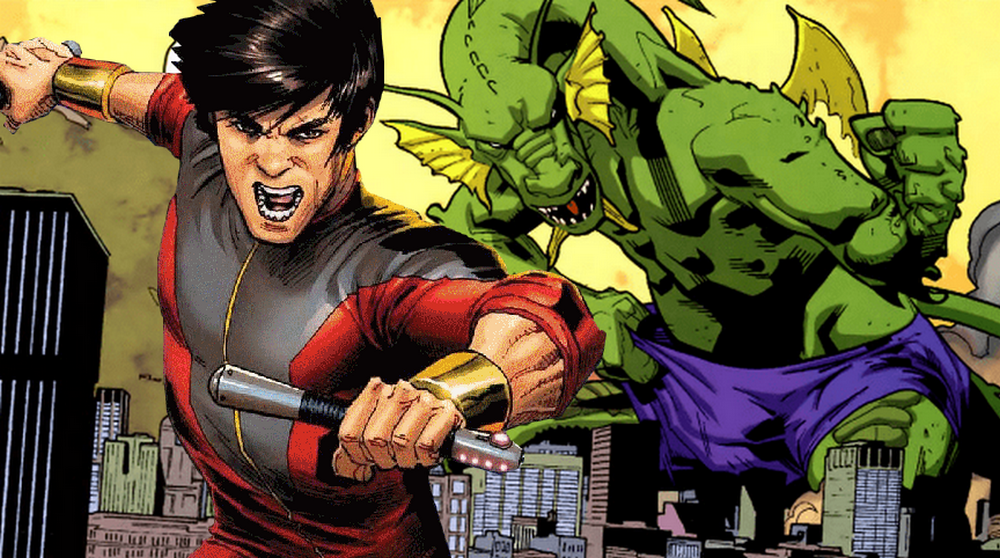 So, it makes sense that Marvel Studios are making some radical changes to the dragon from the comics. Considering that Shang-Chi is their first venture into Asian mythology, they have to prevent any shortcomings that might harm the communities sentiments. Moreover, Shang-Chi is a celebrated character in the comics and must be treated the same in the MCU as well.
[adinserter block="10″]
Shang-Chi and the Legend of the Ten Rings will arrive on September 3, 2021. Besides that, MCU's upcoming roster includes Black Widow, Eternals, Shang-Chi and the Legend of the Ten Rings, Spider-Man: No Way Home, Doctor Strange in the Multiverse of Madness, Thor: Love and Thunder, Black Panther: Wakanda Forever, The Marvels, Ant-Man and the Wasp: Quantumania, Fantastic Four, Guardians of the Galaxy Vol. 3, Deadpool 3, and Blade. We've also got several MCU shows for Disney Plus including Loki, What if…?, Hawkeye, Ms. Marvel, Moon Knight, She-Hulk, Secret Invasion, Ironheart, I am Groot, Armor Wars, Echo, Wakanda, and Okoye.
Follow us on Facebook, Instagram & Twitter for more content.
Also Watch:
[adinserter block="51″]