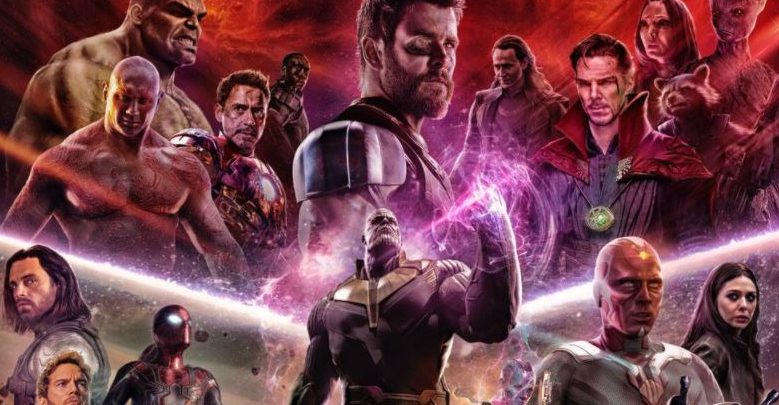 Avengers: Infinity War is coming out in 46 days and the hype of the movie is off the charts. Fans have been waiting for this movie to come out for a long time now, for the first time, so many superhero actors will be clubbed together in a grand finale. And they will face the deadliest and fiercest villain they have ever seen i.e Mad Titan 'Thanos' and his ruthless army of "Outriders" led by Black Order.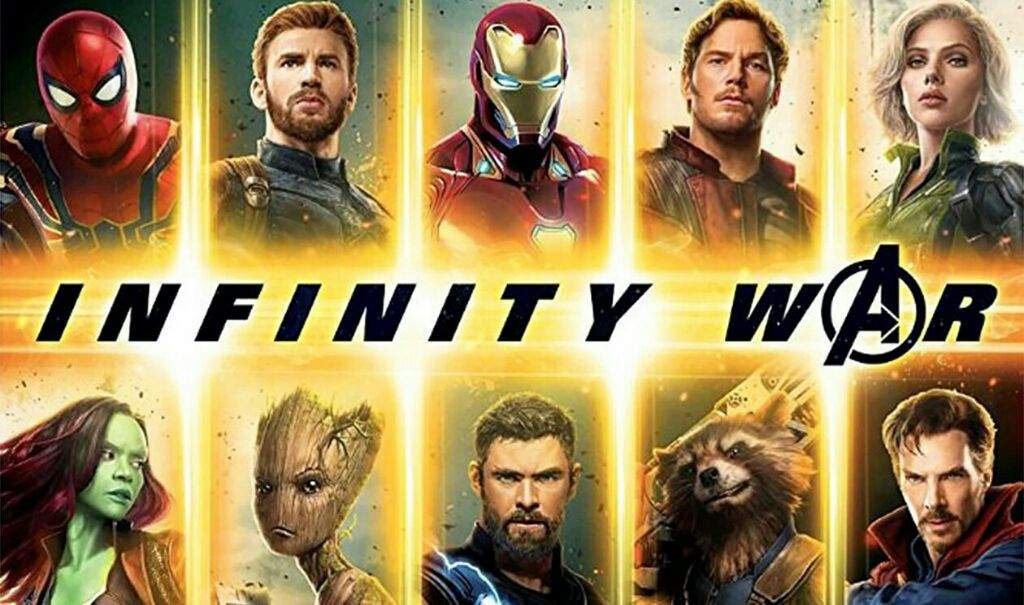 According to reports, the Infinity War is set to feature around 67 comic book characters of which 35 are Superheroes. It will be something that we have never seen before. The Russo brothers have called 'Avengers Infinity War' a heist movie. Here is what they said:
"With "Infinity War," the biggest new element to the movie is Thanos and the fact that he's entering the storytelling in a very bold, strong way, to the degree that he's almost one of the leads. We've shaped an interesting narrative around him that in some ways leans heavily on a heist film in the fact that he's going after the infinity stones in a much bolder, successful way than he has in the past. The entire movie has that energy of the bad guy being one step ahead of the heroes. We looked at a lot of movies that had that heist-style energy to them, and that brought some inspiration".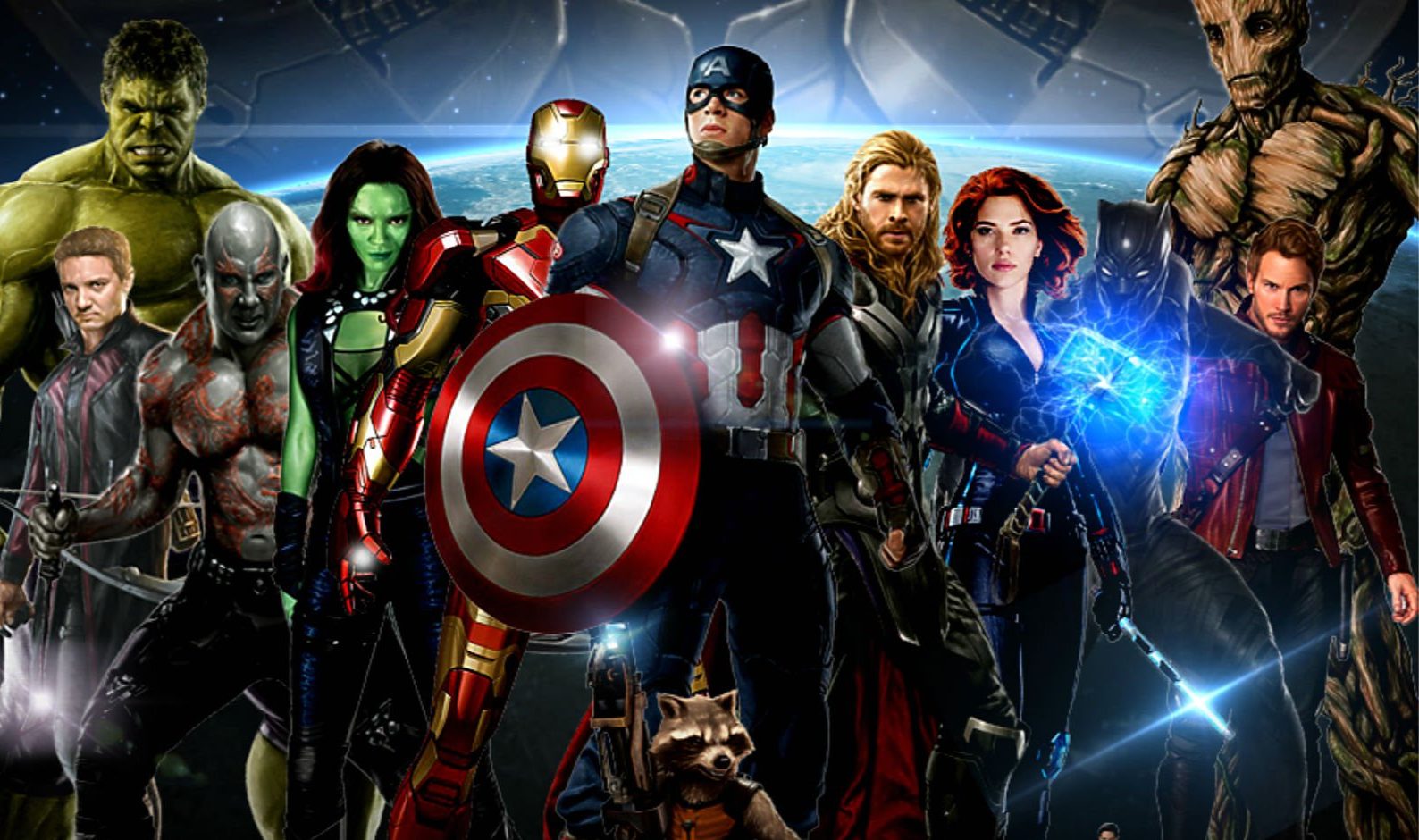 Ever since the first trailer for the movie came out, fans have wanted to see more footage, the upcoming trailer is expected to hit internet anytime now. In the first trailer, for the first time we saw Thanos in all his fury landing on Earth to steal Infinity stones and assemble an all-powerful Infinity gauntlet. He has already got two of the six Infinity stones – Space stone aka Tesseract and Power stone aka Orb.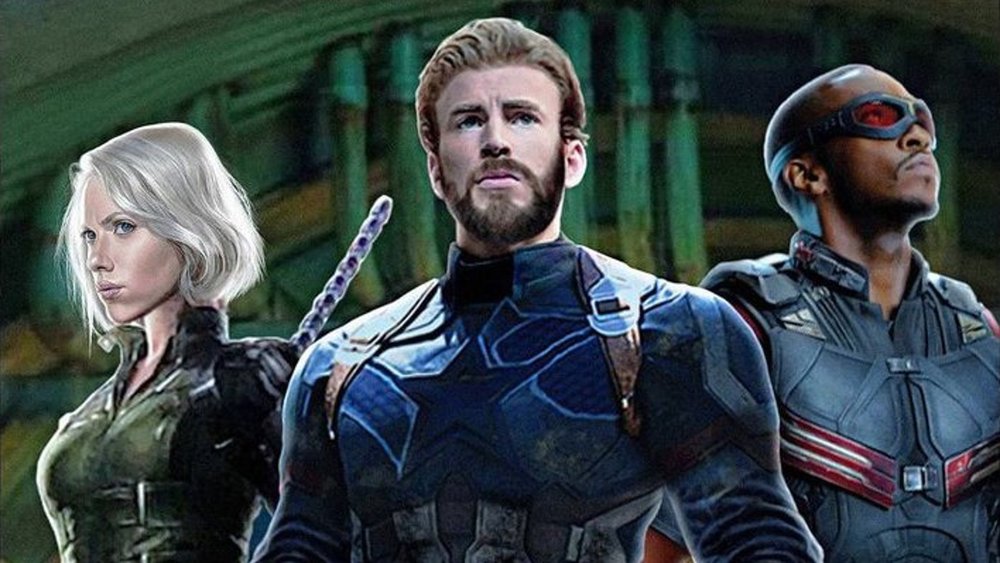 Cap is leading a team of "secret avengers" against Black Order's invasion of Kingdom of Wakanda, Iron Man is seen fighting Thanos, Spiderman is in his Iron Spider suit, Thor meets Guardians of the Galaxy etc. The next promotional footage was Superbowl TV spot which showed us a couple of new scenes which raised the levels of excitement among the fanbase.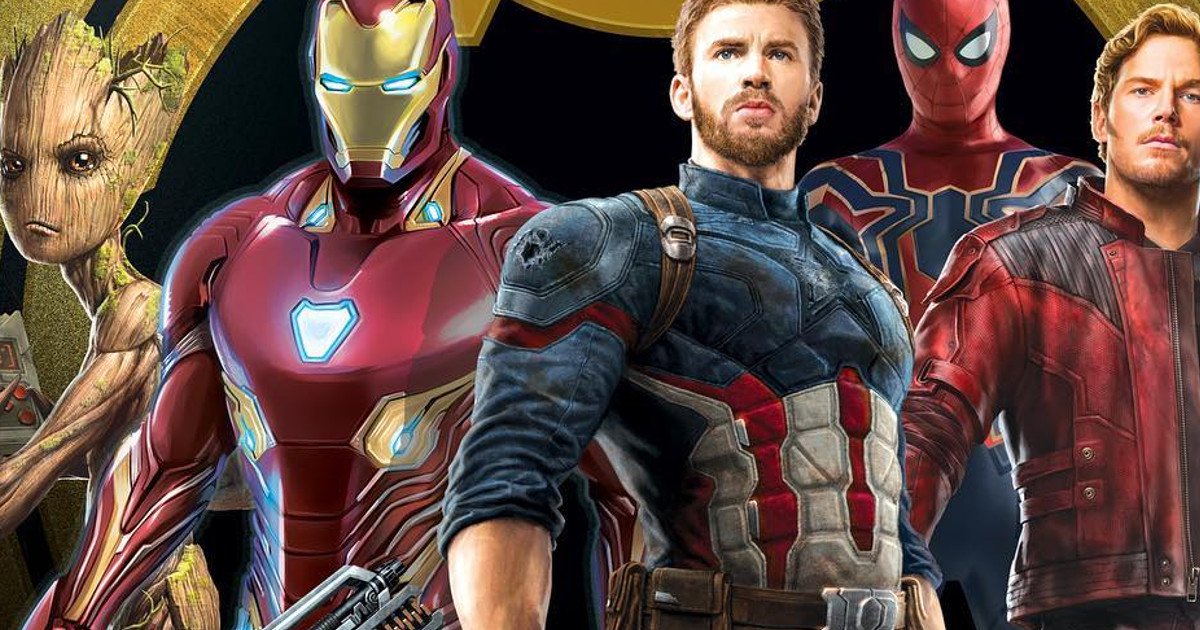 According to history and the timings of these trailers' launch that Marvel usually does, the final trailer for the movie should have been released till now, but they have delayed it for a week or two, maybe because of the scale and hype that surrounds the movie. Making fans wait will only make them desperate, and give an even better response when the trailer finally hits the net.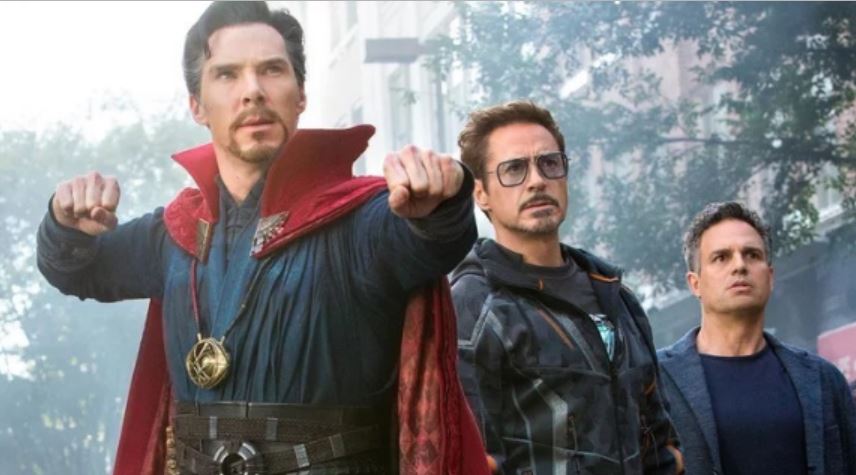 First assumptions were that the new story trailer would hit the web on February 27 on Good Morning America, then it was anticipated to maybe release with the return of Marvel's Agents of SHIELD but that did not happen as well. After that, assumptions were that it may come out with Disney's latest feature, A Wrinkle in Time. And here we are, sitting trailer less and clueless about when it will come out. Marvel Execs have been saying that we need to be patient and wait because it is coming out real soon. So, let's do that, and hope that it does come out soon.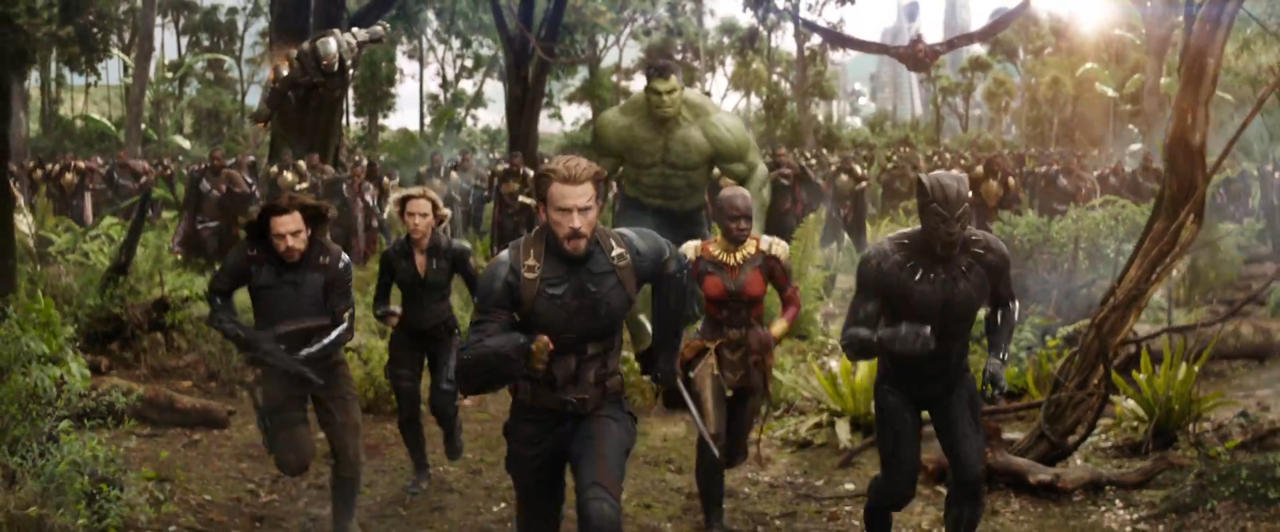 For now, the good news is that we have got some new footage showing The Avengers behind the scenes as many big stars of the upcoming movie sat in an interview with 'Entertainment Tonight'. This footage reveals a few scenes that were being shot and portrayed the Siege of Wakanda before the special effects were added, as we could see the extras dressed as the members of the border tribe and the Dora Milaje, trying to give a make-believe fight against the Outriders which were later added through CGI. Here's the footage:
It reveals various interviews of the cast members as we could see Danai Gurira (Okoye) admit that she geeked out when she got to stand along with all other superheroes and Chadwick Boseman (T'Challa) claimed to have seen her and went on to console her with the pats on her back. Then the interviewer asks Evans about the new Beard that has grown for the movie and Evans replied to it that, "It came really fast, it was like EEERR".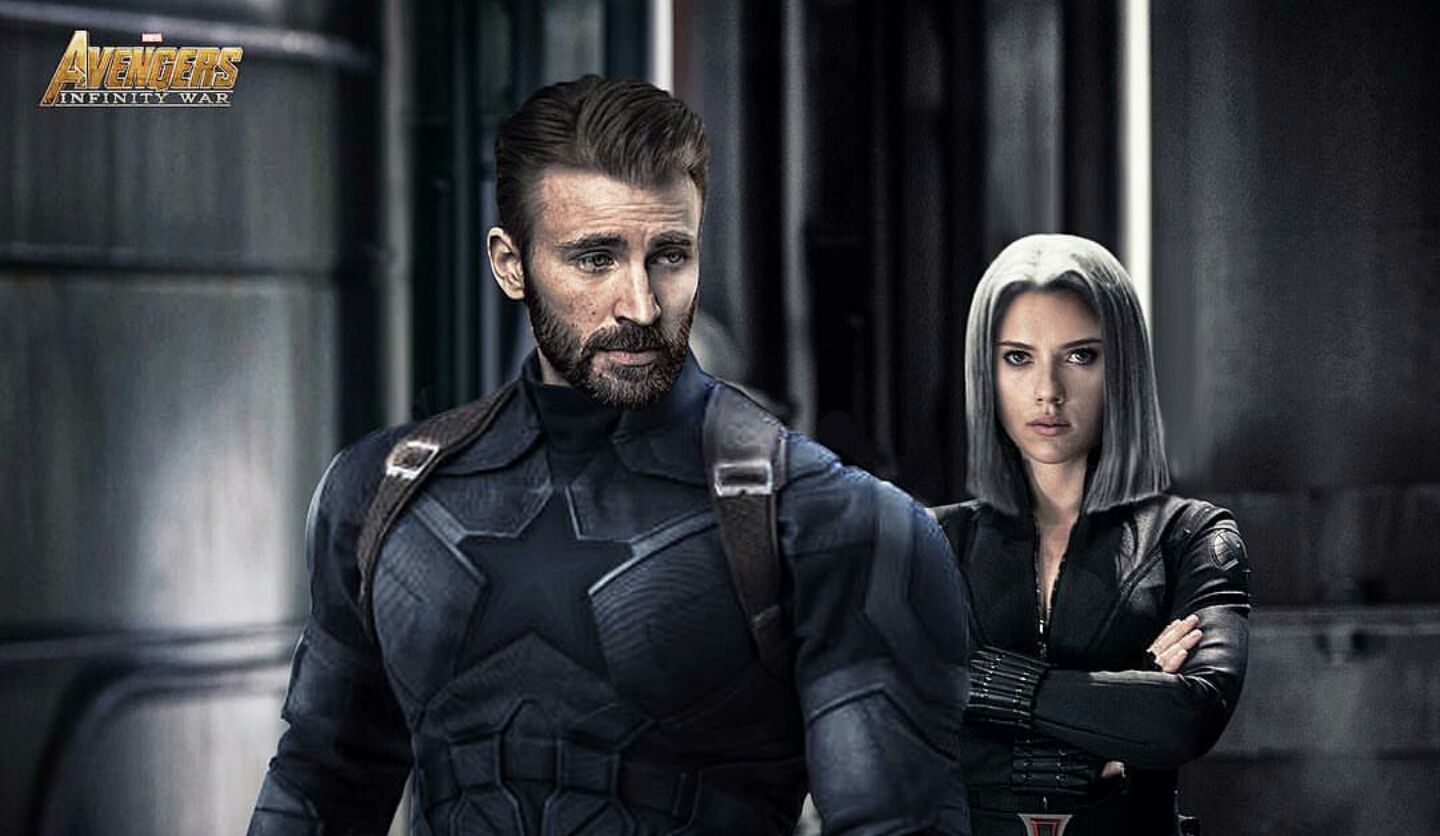 Then Evans and Johansson were asked about Thor's new look and get up and what they think about him. Evans gives a positive answer saying that he likes it and mentions that Hemsworth is got a good thing going with his entire get up, and on the contrary, Scar Jo finds it to be totally hideous and she reveals jokingly that she had a really hard time on set to even look at his face.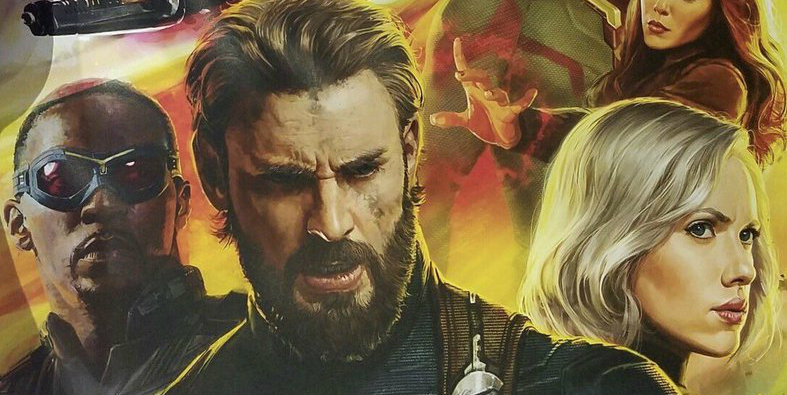 The footage also focussed on how the actors who have worked in these movies for 10 years now have become a family. The interviewer said to Johansson that she started as a Superhero and now she's a Supermom and everything, to which she replied that when they all started, they were pretty young and unafraid and now everyone has got kids, and Evans jokingly commented that he's all alone at the bar now, pointing to the fact that he is still a Bachelor and no kids.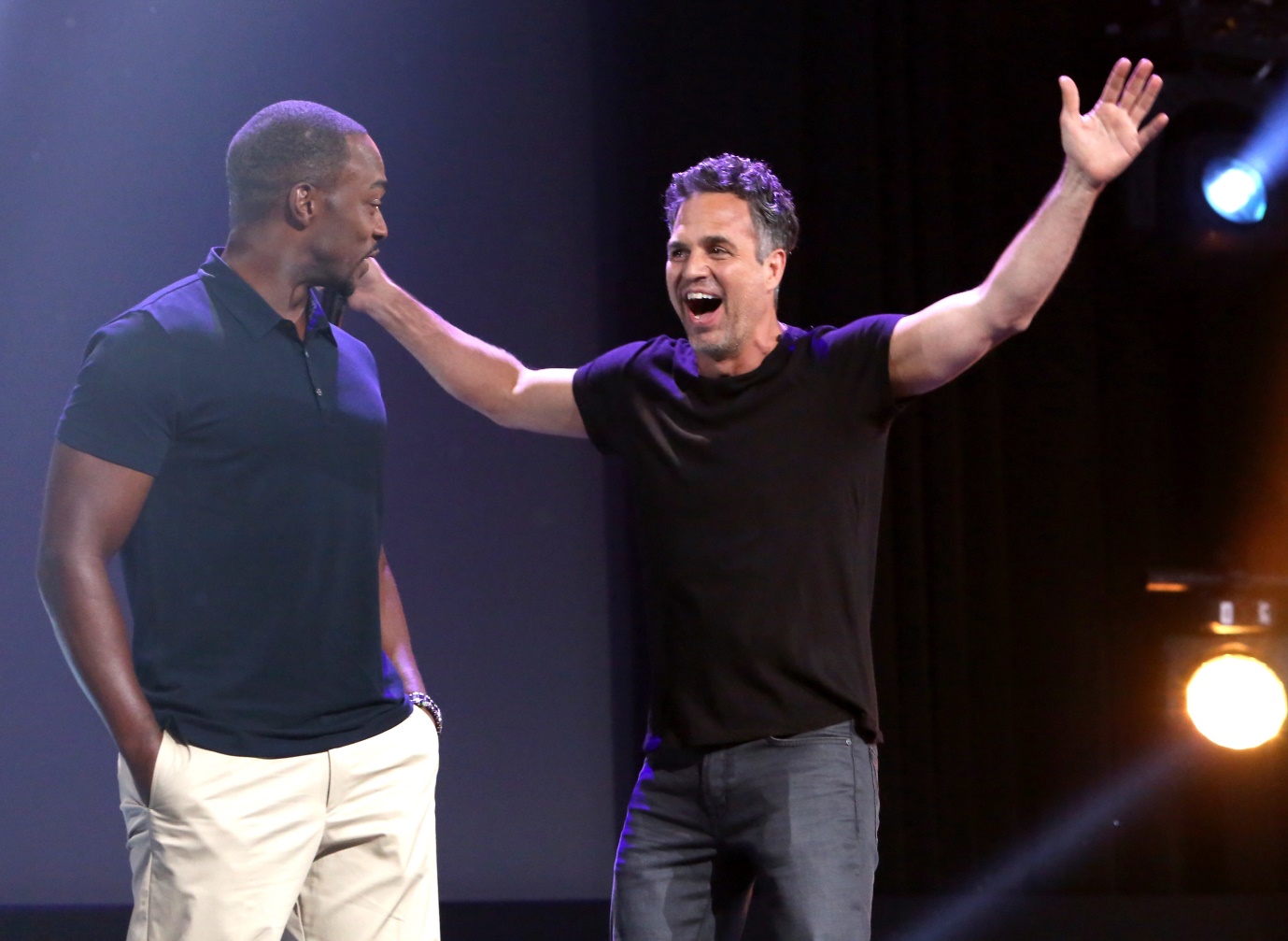 Then Mark Ruffalo says laughing, "No wonder I only have, like, four lines in the whole movie," even though this could turn out to be partially true considering the scale of the movie. Anthony Mackie was also interviewed and he said:
"It's like the first day of school when you come back, and then by the end of the shoot, you want to kill everybody."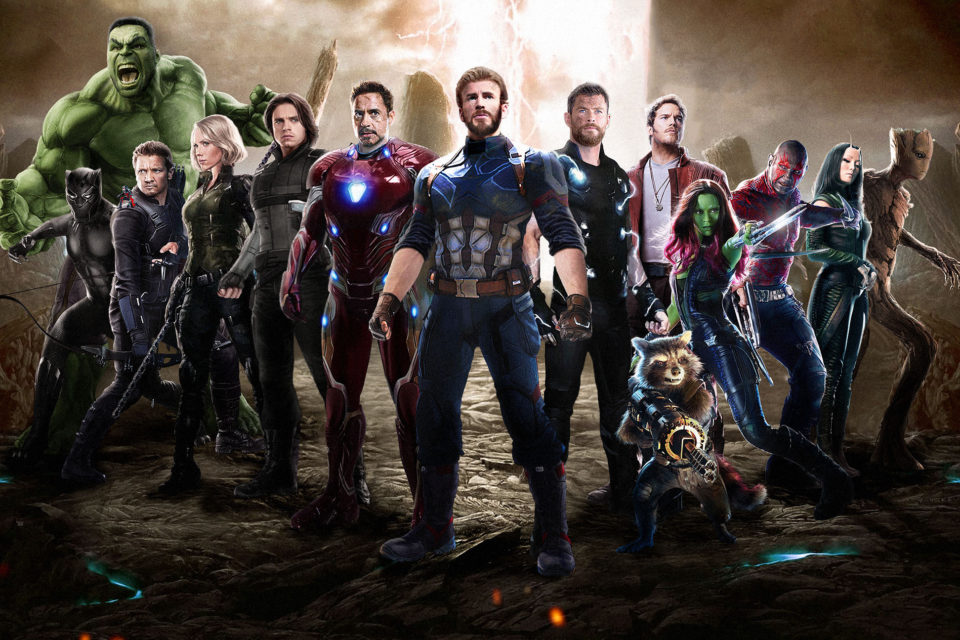 Whenever we get to hear new interviews and things that happen behind the sets of these movies, our hearts get filled with joy. Now let's happily wait for the upcoming final trailer of the movie, it is expected to hit within a day or two. The official plot synopsis released by the Marvel studios is as follows: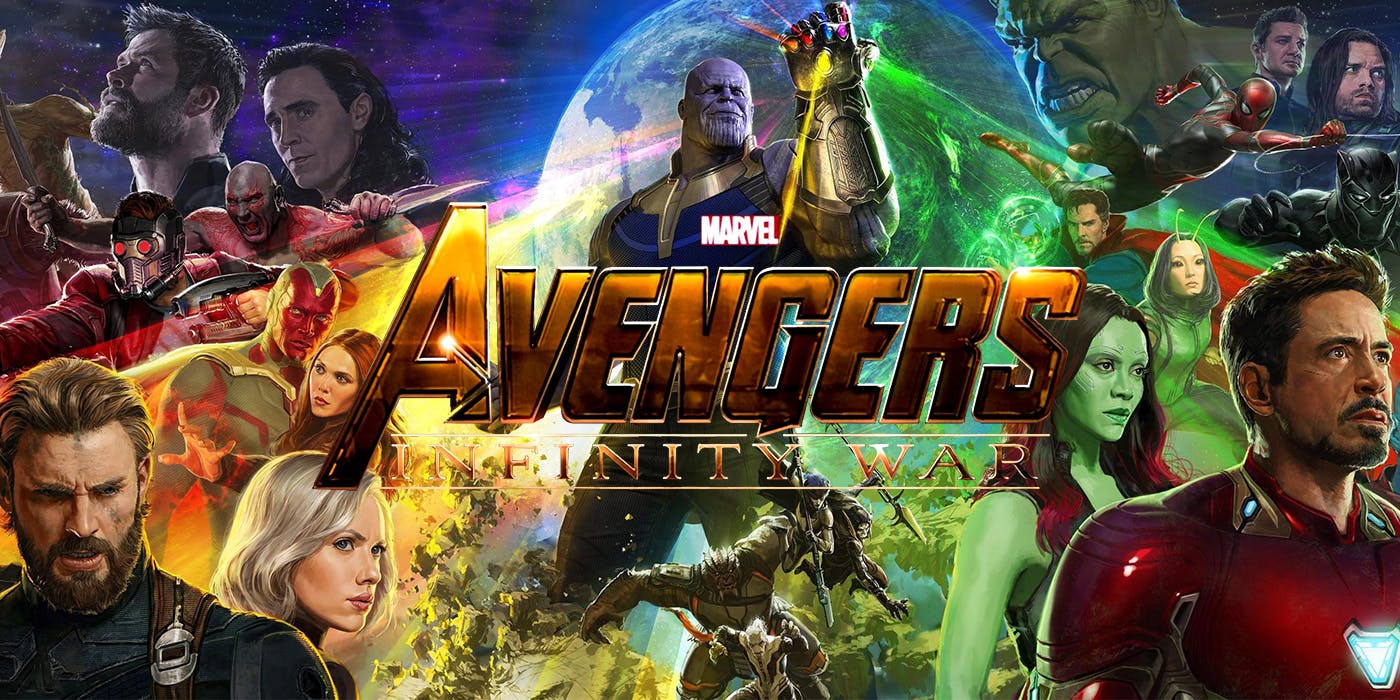 "As the Avengers and their allies have continued to protect the world from threats too large for any one hero to handle, a new danger has emerged from the cosmic shadows: Thanos. A despot of intergalactic infamy, his goal is to collect all six Infinity Stones, artifacts of unimaginable power, and use them to inflict his twisted will on all of reality. Everything the Avengers have fought for has led up to this moment – the fate of Earth and existence itself has never been more uncertain".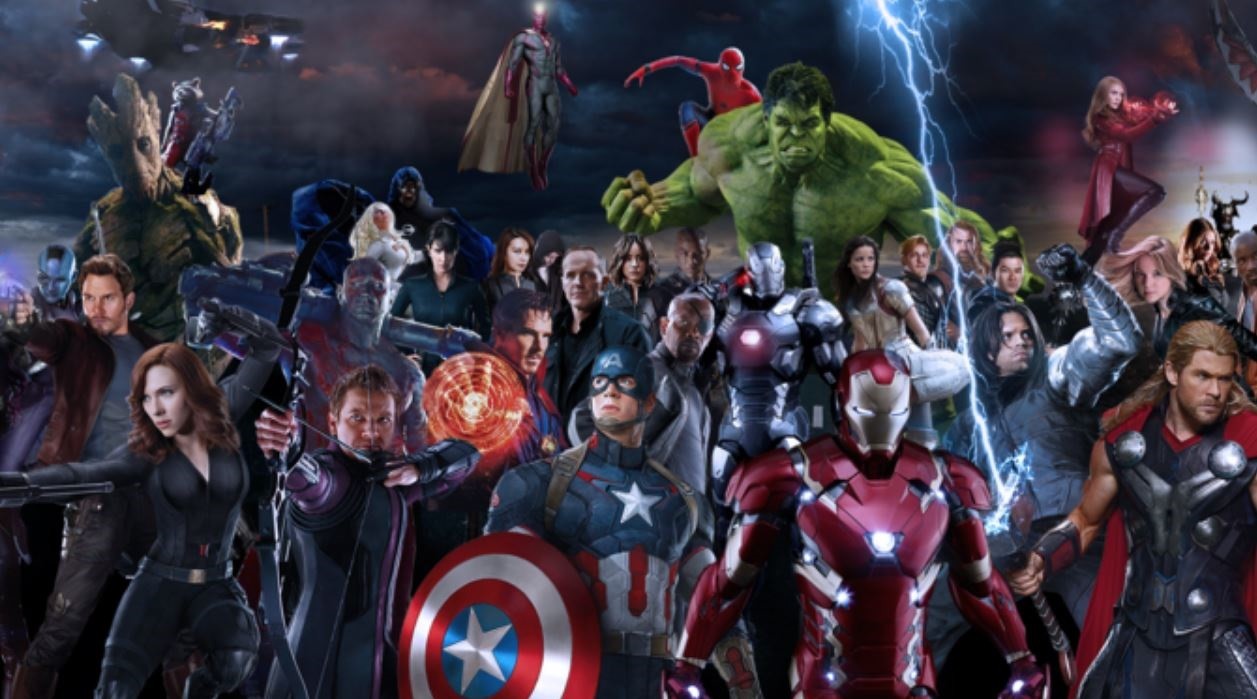 "An unprecedented cinematic journey ten years in the making and spanning the entire Marvel Cinematic Universe, Marvel Studios' "Avengers: Infinity War" brings to the screen the ultimate, deadliest showdown of all time. The Avengers and their Super Hero allies must be willing to sacrifice all in an attempt to defeat the powerful Thanos before his blitz of devastation and ruin puts an end to the universe".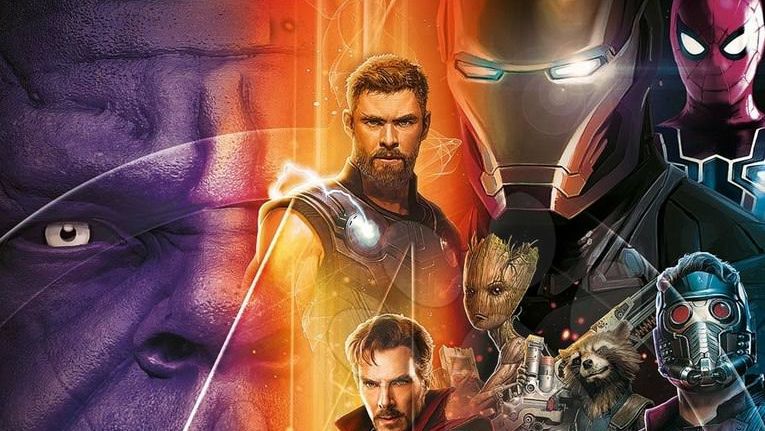 "Iron Man, Thor, the Hulk and the rest of the Avengers unite to battle their most powerful enemy yet — the evil Thanos. On a mission to collect all six Infinity Stones, Thanos plans to use the artifacts to inflict his twisted will on reality. The fate of the planet and existence itself has never been more uncertain as everything the Avengers have fought for has led up to this moment".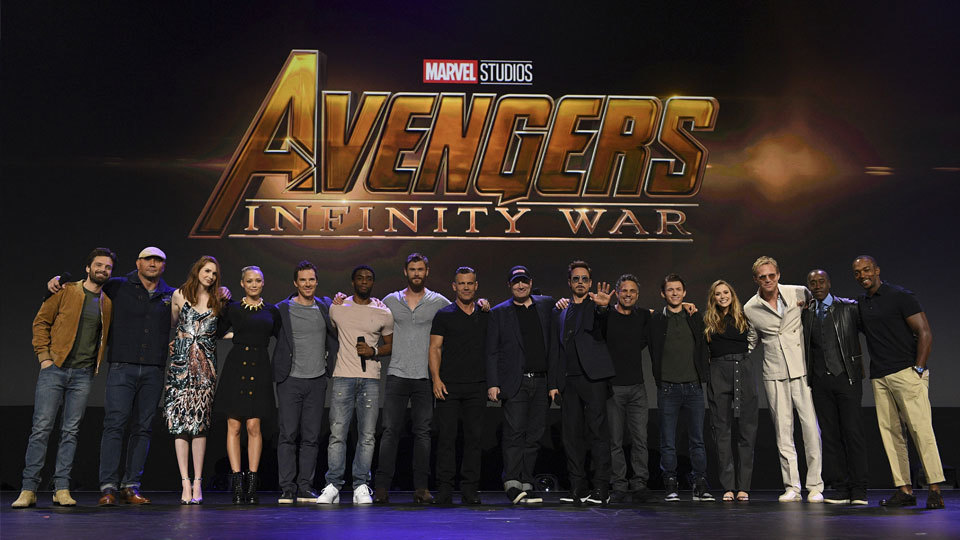 The cast is impeccably good as it brings the best Marvel actors in a single movie including Robert Downey Jr. (Iron Man), Chris Evans (Captain America), Sebastian Stan (Winter soldier), Chris Hemsworth (Thor), Tom Hiddleston (Loki), Mark Ruffalo (Hulk), Scarlett Johansson (Black Widow), Anthony Mackie (Falcon), Jeremy Reiner (Hawkeye), Benedict Cumberbatch (Dr. Strange), Tom Holland (Spiderman), Chadwick Boseman (Black Panther), Paul Rudd (Ant-Man), Elizabeth Olsen (Scarlett Witch), Paul Bettany (Vision), Chris Pratt (Starlord), Vin Diesel (Groot), Bradley Cooper (Rocket Raccoon), Zoe Saldana (Gamora), Karen William (Nebula), Dave Bautista (Drax), Josh Brolin (Thanos).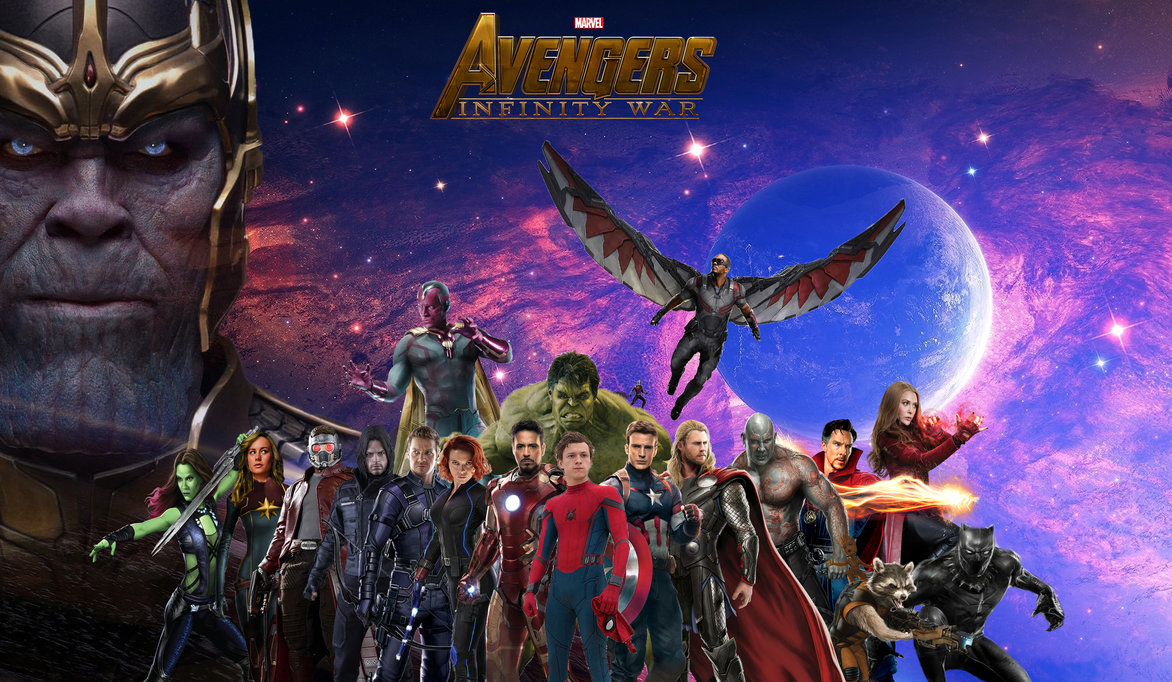 The movie opens on April 27, 2018. The movie is directed by Joe and Anthony Russo or Russo brothers and produced by Marvel boss Kevin Feige along with a set of executive producers including God of Marvel comics Stan Lee, Louis D'Esposito, Victoria Alonso, Michael Grillo etc. The screenplay for the movie has been written by a creative duo – Christopher Markus and Stephen McFeely.
Don't Miss: Avengers Infinity War: Here's Why Hawkeye Is Missing From Everywhere