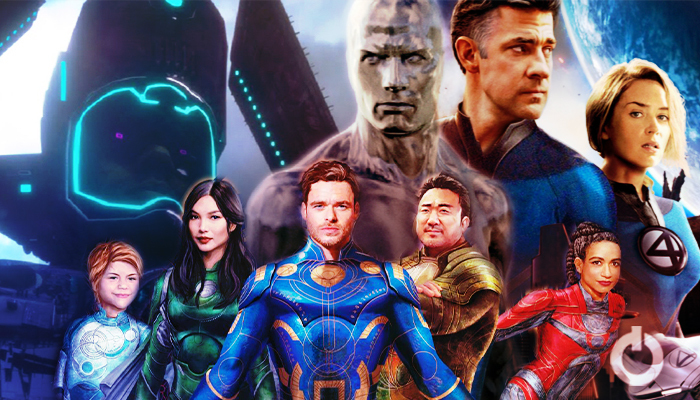 Eternals are coming to the MCU, and we're excited about it. While the fans have doubts about the team's credibility, we would have to wait for the movie to arrive to get our answers. We have already got a much better look at the Eternals. The trailer also told us about the first time the Eternals came to Earth, and how they nurtured mankind. We also got to see some of their powers. But that is not it. Eternals could be setting up Fantastic Four and Galactus.
Here's How Eternals Could Set Fantastic Four and Galactus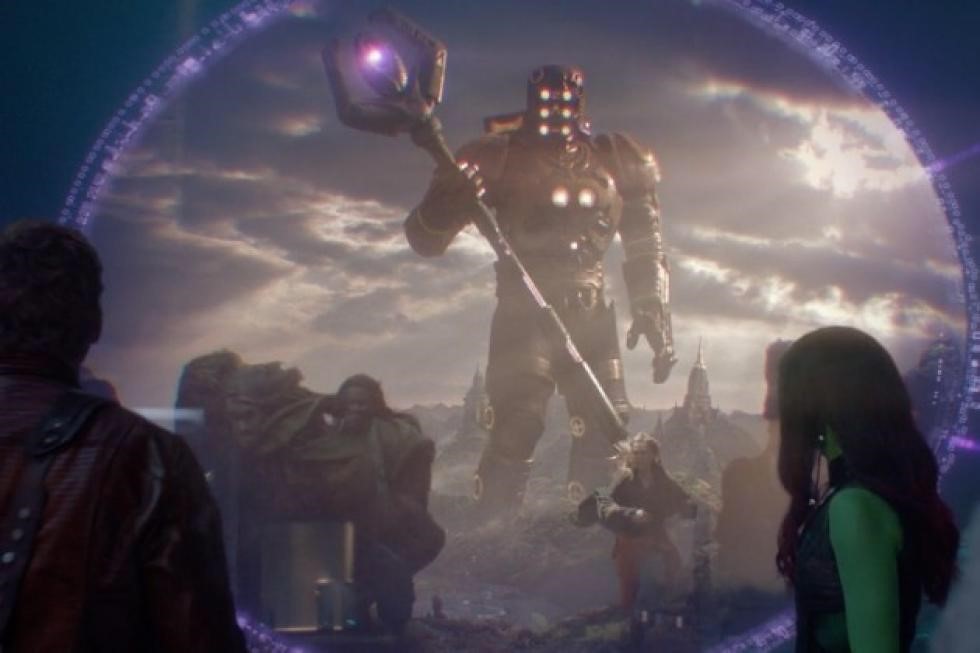 Thanos is now out of the way. We bid farewell to the Mad Titan in Endgame. So where do we go from here? Of course, we know that Marvel will definitely introduce a bigger threat than Thanos. And this time, we think that it is going to be Galactus. Galactus is deeply involved in some of Marvel's biggest stories in the comics, including ones that have already been adapted to the MCU, like Infinity Gauntlet. But he does not need the Gauntlet to wreak havoc. He is insanely powerful to do similar damage by himself. There's a big possibility that Eternals Could Set Fantastic Four and Galactus.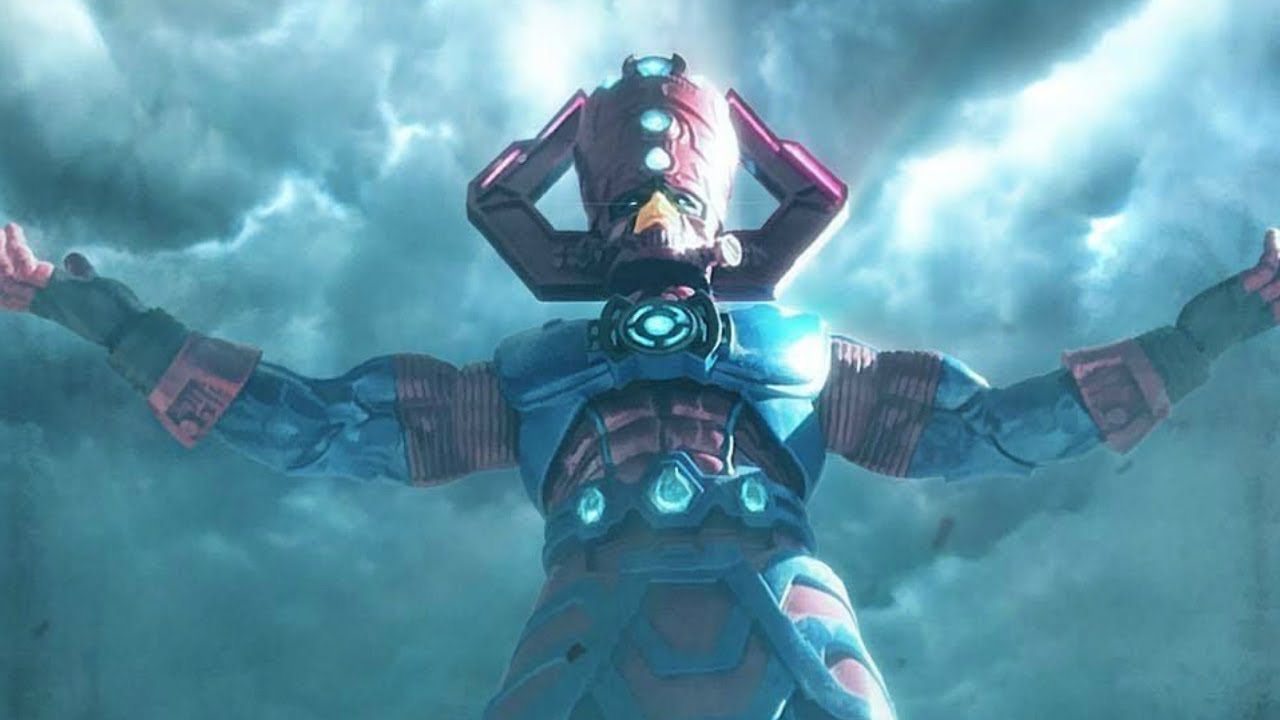 The Devourer of Worlds is coming to the MCU. So what better way to establish him before introducing him in Fantastic Four? Eternals is definitely dwelling on Celestials, and Galactus is somewhere on the same level. The film will dive deep into the history of the MCU by telling the story of an ancient race of alien immortals. Galactus and Silver Surfer's first and only live-action appearance came in Fox's Fantastic Four: Rise of the Silver Surfer, which was released in 2007. So our best guess is their new iteration in Eternals only. 
How Could Eternals Connect To Galactus In The MCU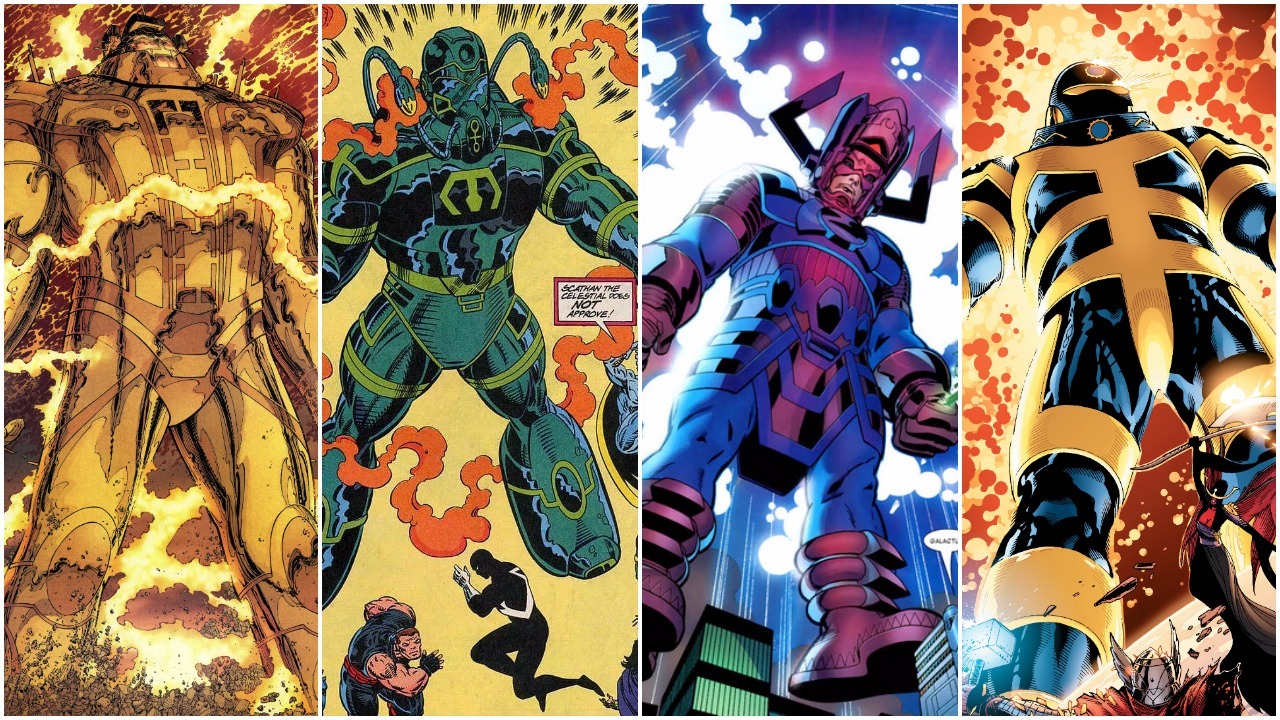 Galactus is not a Celestial in the source material.1 But Marvel is known to tweak the origins to fit them in the MCU. It feels like Marvel will not change the origin of such a big and loved character, but something will definitely be done. However, Galactus is such a vital part of the Marvel Universe that there's still so much that the MCU can do with the character.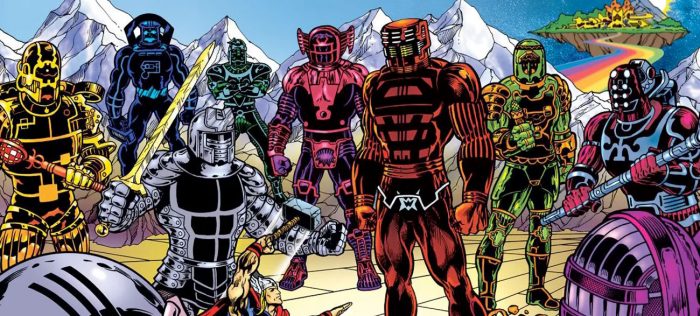 He is a giant, powerful entity that wanders the cosmos. Hence, it will be interesting to see how Marvel brings him to parallel lines. Well, one way is to associate him with an existing Marvel race, the Celestials. We know that we will see them in Eternals. The god-like beings share Galactus' mysterious nature. Moreover, both are similar in stature and power level. If Marvel makes Galactus a part of the Celestials, it would be the simplest way for them to tease the character in Eternals.
Eternals Could Connect Fantastic Four and Galactus Through Power Cosmic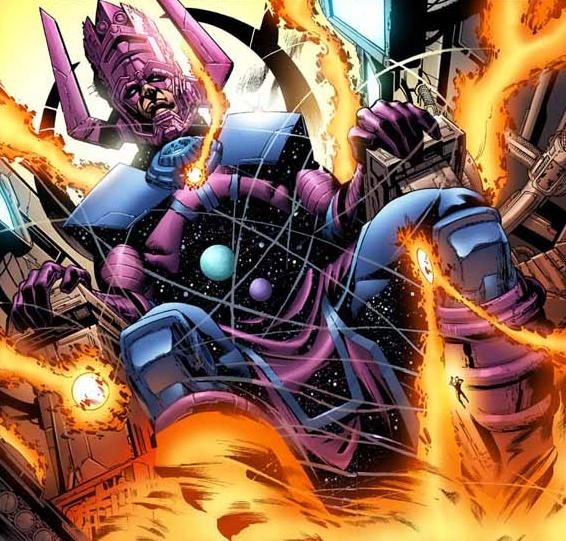 The Eternals' cosmic energy isn't so different from another energy source in Marvel Comics: The Power Cosmic, which belongs to the Devourer of Worlds, Galactus. Because of this power, he is nearly omnipotent. The extent of its power can't be measured, which means that he can achieve almost anything he wants. But it usually involves draining the energy from planets and stars.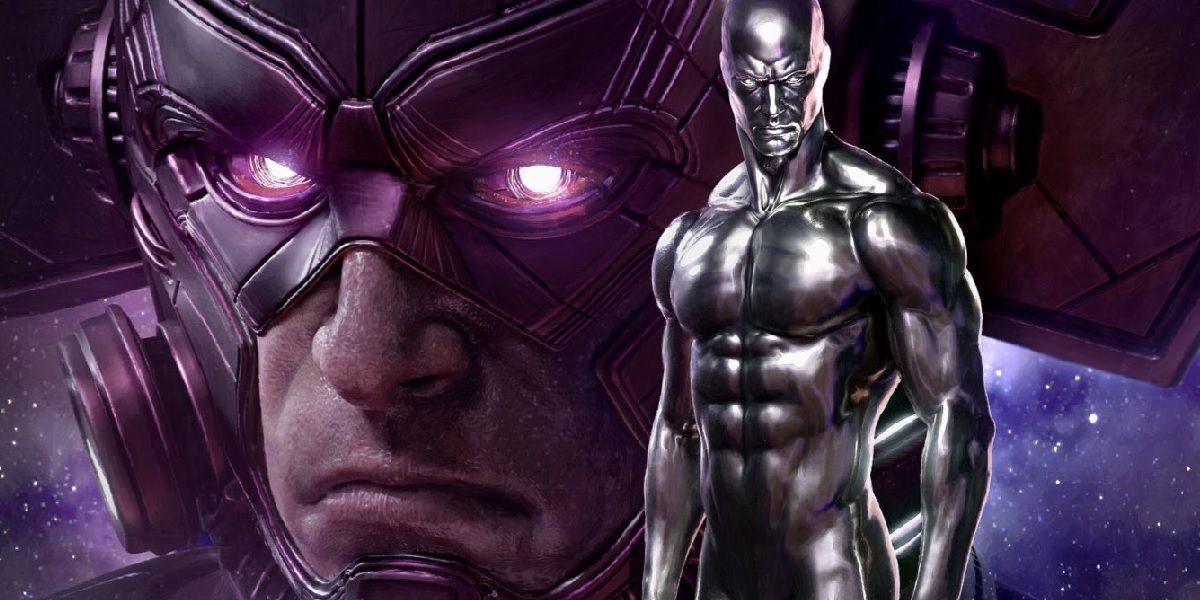 Galactus doesn't keep this power to himself. He shares it with others and declares them to be his "Heralds". The most notable Herald of Galactus is of course the Silver Surfer. Originally, Silver Surfer was an alien named Norrin Radd whose planet was threatened by the coming of Galactus. This could be the biggest and clearest connection that Marvel could make between Eternals and Fantastic Four. Galactus, like Thanos before him, is a villain that will likely be spread across several movies. So in my opinion, Galactus will definitely amp things up for the MCU.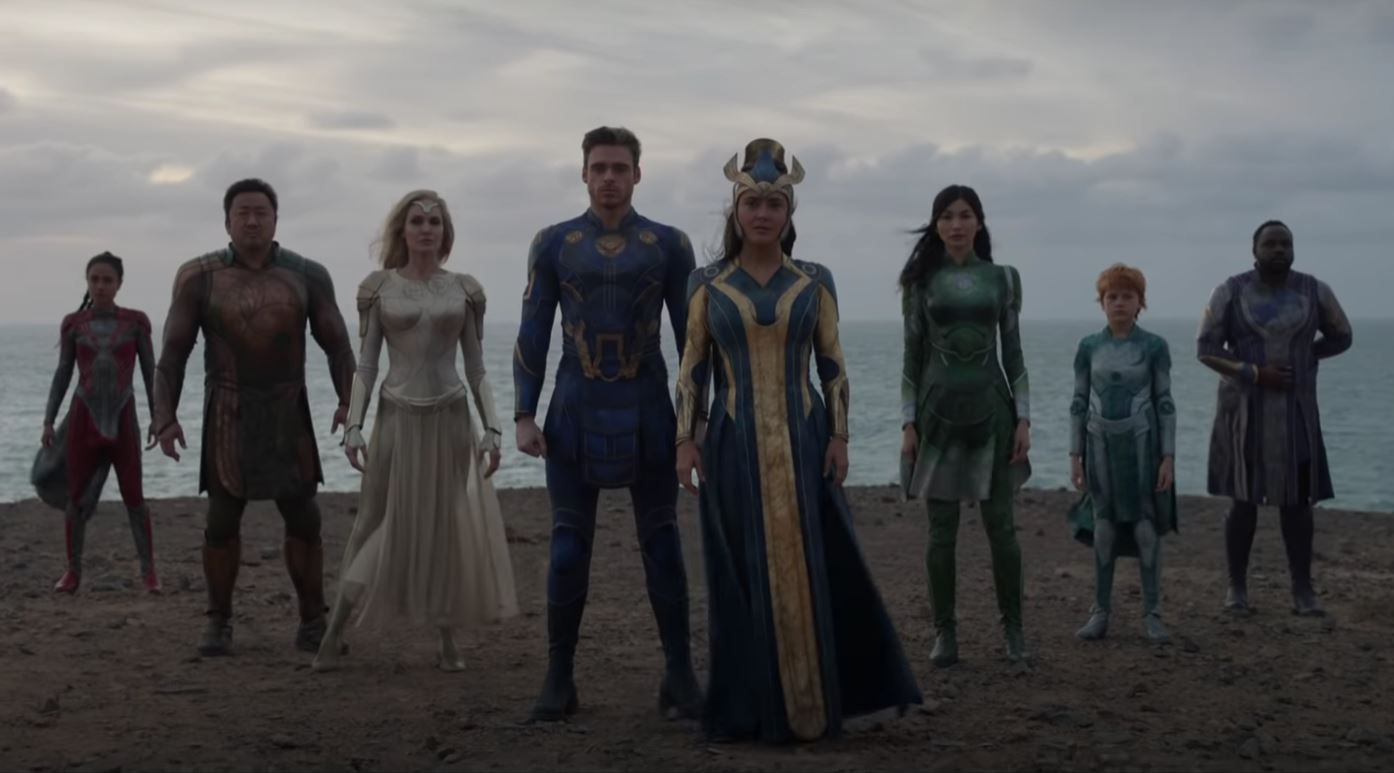 Eternals features Salma Hayek as Ajak, Richard Madden as Ikaris, Kumail Nanjiani as Kingo, Lauren Ridloff as Makkari, Brian Tyree Henry as Phastos, Gemma Chan as Sersi, Lia McHugh as Sprite, Don Lee as Gilgamesh, Angelina Jolie as Thena, Barry Keoghan as Druig, and Kit Harrington as Dane Whitman.
The film arrives on November 5. The rest of MCU's upcoming roster includes Black Widow, Shang-Chi and the Legend of the Ten Rings, Spider-Man: No Way Home, Doctor Strange in the Multiverse of Madness, Thor: Love and Thunder, Black Panther: Wakanda Forever, The Marvels, Ant-Man and the Wasp: Quantumania, Fantastic Four, Guardians of the Galaxy Vol. 3, Deadpool 3, and Blade. We've also got several MCU shows for Disney Plus including Loki, What if…?, Hawkeye, Ms. Marvel, Moon Knight, She-Hulk, Secret Invasion, Ironheart, I am Groot, Armor Wars, Echo, Wakanda, and Okoye.
Follow us on Facebook, Instagram & Twitter for more content.