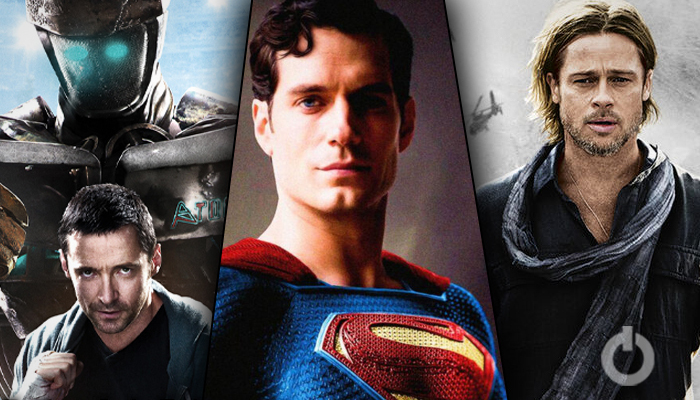 The action movie genre keeps our adrenaline pumping every year. There are many instances where Hollywood produces some great action movies but doesn't end up giving us sequels for them. And then there are some movies that shouldn't get sequels, but end up getting them anyway. Well, instead of them, we should have got the following sequels. Even though their predecessors generated a massive amount of hype from the fans, these 22 films couldn't happen (and would never be made now):
1] Spy 2

This was the funniest role that Jason Statham has ever played. So we certainly wanted more of it. But, Spy 2 never happened.
2] Zack Snyder's Justice League Sequels

Zack Snyder has already confirmed that Warner Bros. doesn't want him. So, we aren't getting any more JL sequels.
3] Man of Steel 2

Instead of Man of Steel 2, WB is coming up with a new race-bended Superman movie.
4] The Incredible Hulk 2

Since Marvel doesn't own the film rights to Hulk, a sequel to The Incredible Hulk will not happen. Instead, the character's story will continue through other projects like She-Hulk.
5] Detective Pikachu 2

Justice Smith recently stated that we have to bury our hopes for a film set in this expansive Pokemon world.
6] The A-Team 2

7] World War Z 2

We're living in times where Zombie movies are excelling on all platforms. Yet, we aren't getting a sequel to World War Z.
8] The Man from U.N.C.L.E 2

Whatever chances of a sequel this film may have had, they have died with Armie Hammer's career.
9] Hellboy III

10] Mad Max: Fury Road Sequel

We are getting a prequel for sure. But a sequel is almost next to impossible as Tom Hardy and Charlize Theron really can't work with each other.
11] Salt 2

12] Hancock 2

Yes, Hancock's second half was not good. But the character has potential. With a good story, the sequel could work. But it still may not happen.
13] The Accountant 2

14] Real Steel 2

Apparently, we were supposed to get a sequel. But it was never made. And now, Dakota Goyo is too old to bring back his boyish charm.
15] Dredd 2

16] Van Helsing 2

17] Solo: A Star Wars Story Sequel

The first one did not make a lot of money. But, it left us on a major. And as Hard-Core Star Wars fans, we want that loose thread to be tied with a Han Solo sequel.
18] Upgrade 2

19] Inception 2

20] More Adventures of Tin Tin

21] Star Trek 4

This time travel film would have brought the two Chrises together. But, a new Star Trek film is being planned instead.
22] Spider-Man 4

Sam Raimi is coming up with Doctor Strange in the Multiverse of Madness. But even with MCU's Multiverse and the Live-Action Spider-Verse coming to life, we would never get a Spider-Man 4.
Follow us on Facebook, Instagram & Twitter for more exclusive content.