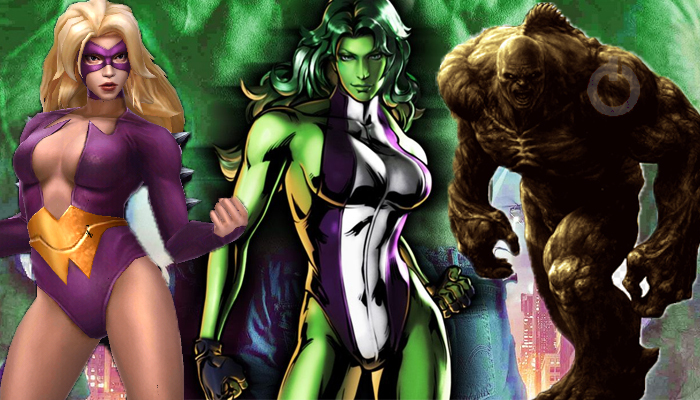 Marvel is in a stronghold when it comes to its Phase 4. The cast is getting revamped and new superheroes are coming in. But something that can really get you excited is the upcoming Disney+ She-Hulk. The cast is also very promising. Tatiana Maslany is in the lead role of Jennifer Walters. Mark Ruffalo will be reprising his role as Bruce Banner/Hulk in the series as well. Tim Roth is returning as Emil Blonsky/Abomination. The cast also includes Renee Elise Goldsberry (Hamilton) and Ginger Gonzaga (Your Day). Maslany, aside from Orphan Black, is known for her roles in shows such as Parks and Recreation, as well as HBO's recent Perry Mason reboot. And of course, Krysten Ritter as Jessica Jones too, if the rumors are correct.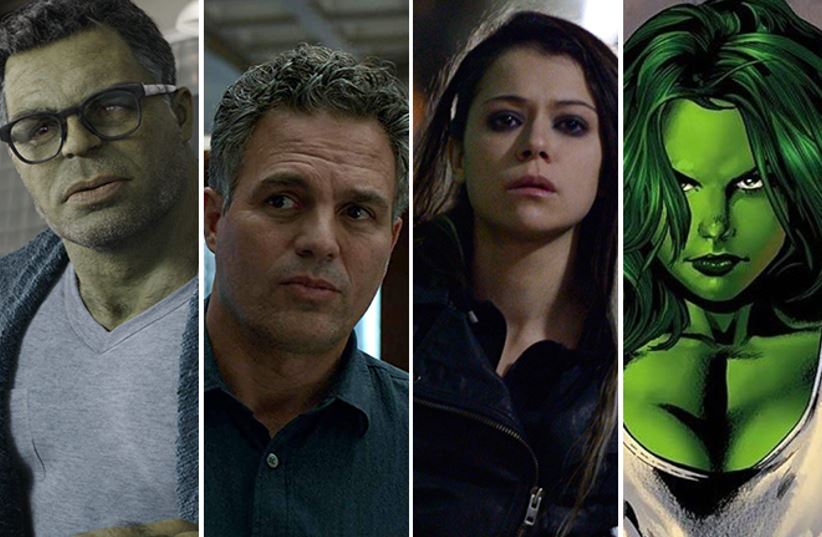 In an exclusive, the villain for She-Hulk has been revealed by Everything Always on Youtube. This is a source that reports on rumors and reports from other trades, but this time Michael Roman from Everything Always has got his own credible source. It was presumed that the villain of She-Hulk would be someone like Emil Blonsky, Red Hulk, or even the Leader. But is actually than Titania.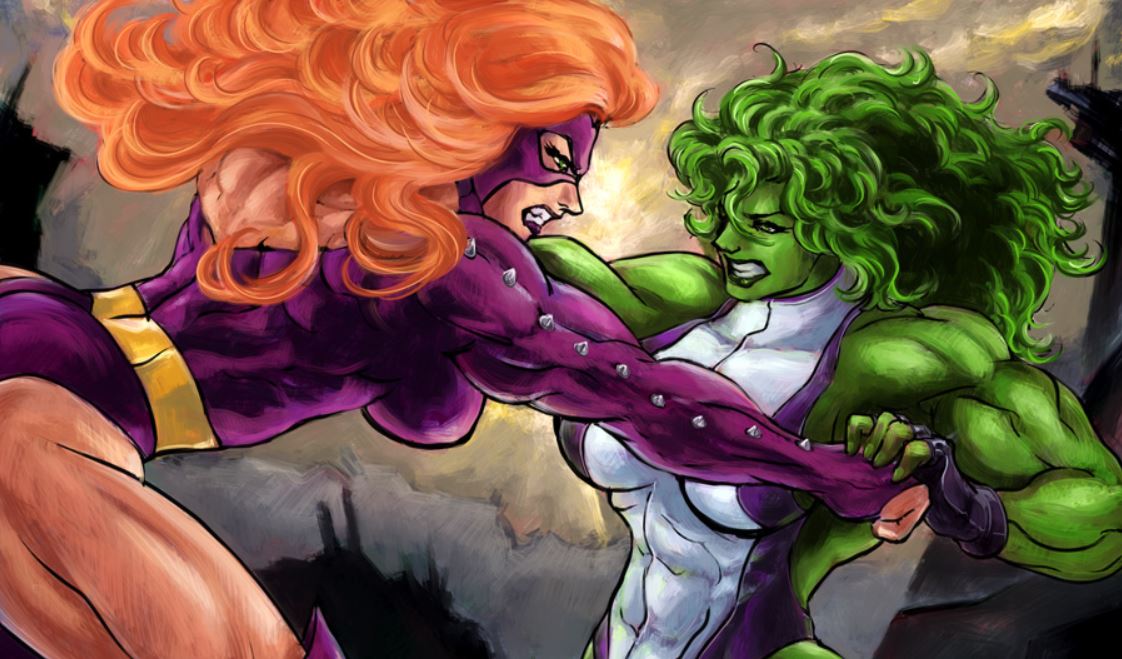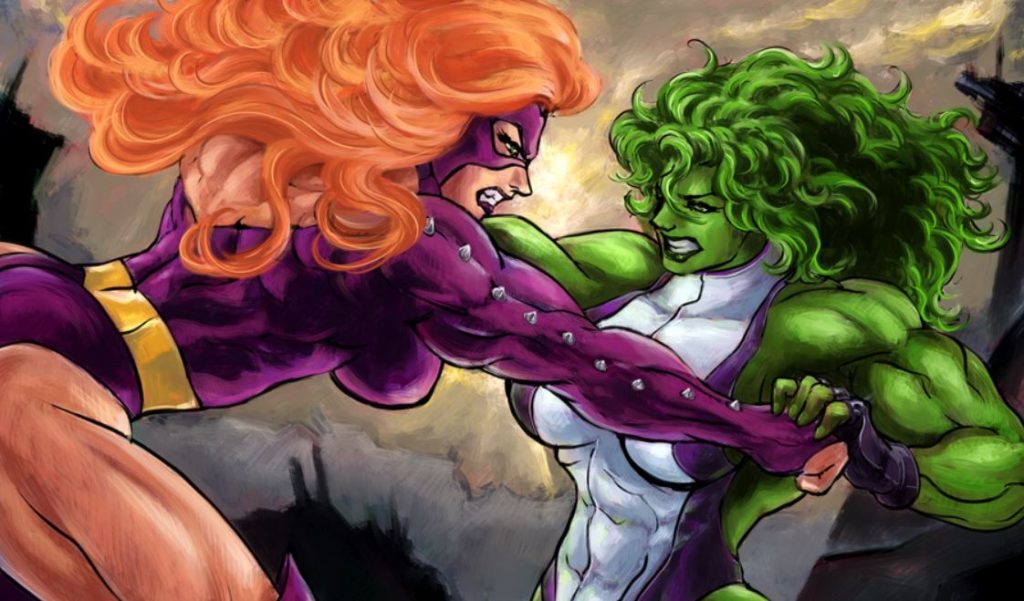 She is a long-time Jennifer Walters' adversary and has direct connections to Dr. Doom. Her real name is Mary MacPherran and was born prematurely to a poor family. Due to these circumstances, she was picked on by other kids and was bullied. The bullies would tease her with the name "Skeeter," which is short for a mosquito. By no surprise, the name stuck. With her only friend, Marsha Rosenberg, she would often fantasize about having superhero powers, but not to do any good. She wanted to carry out the same torment that she had faced.
She was once mistaken to be the Spider-Woman on one of the sightings, and the rumor was further supported by her friend as well. MacPherran decided to run with that, telling her friends and people around that she was indeed the crime fighter. All this happened because she had the same hair color as Spider-Woman. That is until the city she was in was taken as part of BattleWorld and Spider-Woman showed up to try and save the day, also inadvertently outing Mary as a liar.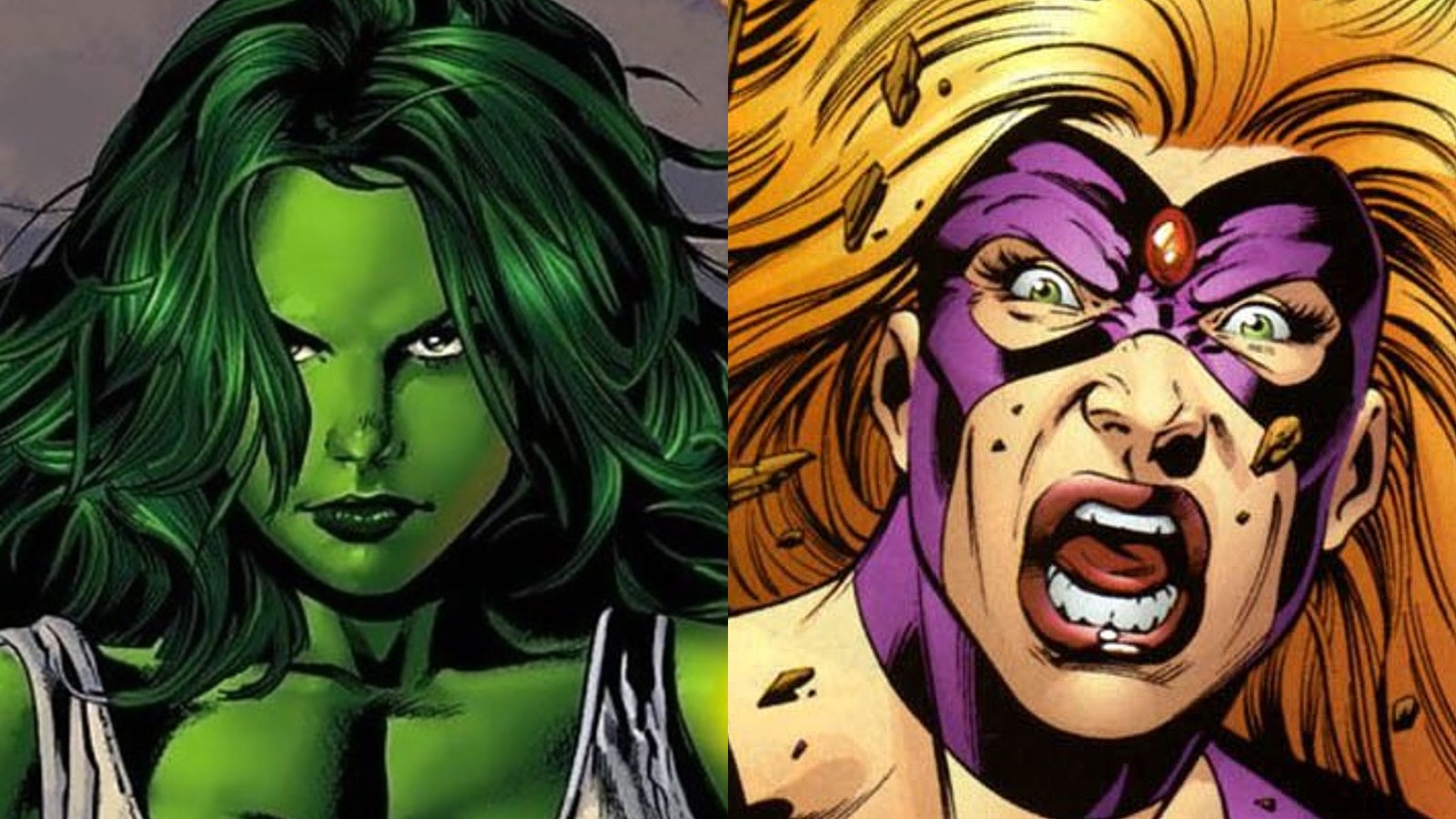 But her connection might just be much bigger than expected. One of the villains rumored to return since January (WandaVision) is Doctor Doom. Titania is connected to him and that too in a direct sense. Mary and her friend, Marsha Rosenberg, were still trapped in Battleworld. He found them and offered them powers in exchange for their loyalty.  As a result, Marsha becoming Volcana, and Mary becoming Titania. As the pair joined forces with other villains under Dr. Doom, she ran into She-Hulk, sparking a very long and intense rivalry with the hero.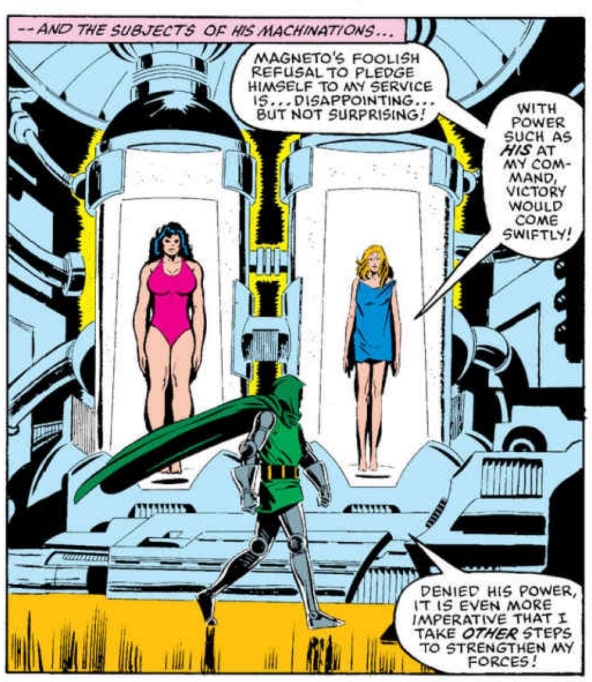 She is the perfect villain for the She-Hulk series. If we talk about the first season, Titania should make for an amazing antagonist with doppelganger powers. Hence, providing a fair enough challenge for She-Hulk. We are yet to receive an official confirmation regarding Titania. But considering the Marvel Cinematic Universe, and how heavily its Phase 4 is dependant on super-soldier serum, it is believable that it might be the reason why Walters will get her powers. This will be an amazing connection because Doctor Doom seems like a long shot as of now.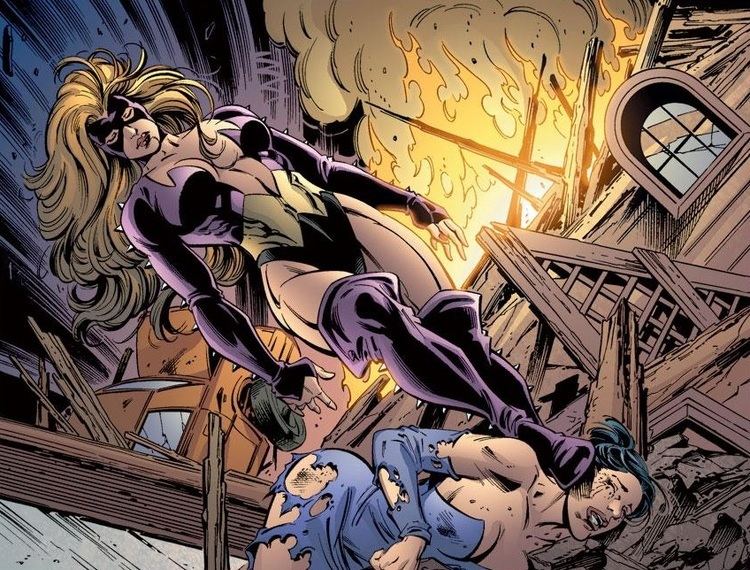 Recently, The Atlanta_Filming Instagram account shared an image of new MCU star Tatiana Maslany on the set of Marvel Studios' She-Hulk. It seems that Maslany is filming a flashback for a scene taking place before Jennifer Walters becomes the massive green hero, because of the "UCLA" logo. This could lead to a flashback scene where She-Hulk would get some screen time as Jennifer Walters.
Check it out:
It is fairly believable that the series will mainly focus on the time after Walters' transformation into the She-Hulk. In the comics, Bruce Banner donates some of his own blood to Walters in order to save her life. But this event causes her to permanently look like She-Hulk. However, she gets keeps her mind and intelligence in her massive green body. It also reported that Krysten Ritter might be reprising her role as Jessica Jones for Marvel Studios' upcoming She-Hulk series on Disney+. It is described as a legal comedy, and it is very likely that Matt Murdock (Daredevil) to appear in the series.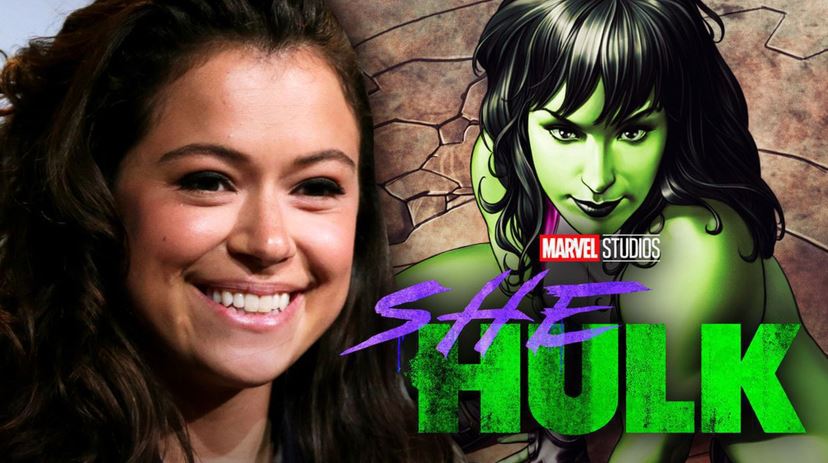 She-Hulk was created by Stan Lee and John Buscema, making her debut in Savage She-Hulk #1, which first hit stands in 1980. She-Hulk is currently filming in Atlanta, and it will release on Disney+ in early 2022.