The world is surely waiting for Spider-Man: No Way Home. Even though not much is known of the movie, we can guarantee that it will be not less than an epic flick. The plot remains under the wraps for now. Here's a list of confirmed and possible names that will be coming to play their role in Spider-Man 3 – Toby Maguire's Spider-Man, Andrew Garfield's Amazing Spider-Man, Jamie Foxx's Electro, Dr. Alfred Molina's Dr. Octopus, and the biggest crossover with confirmation of Benedict Cumberbatch's Doctor Strange, and Charlie Cox's Daredevil.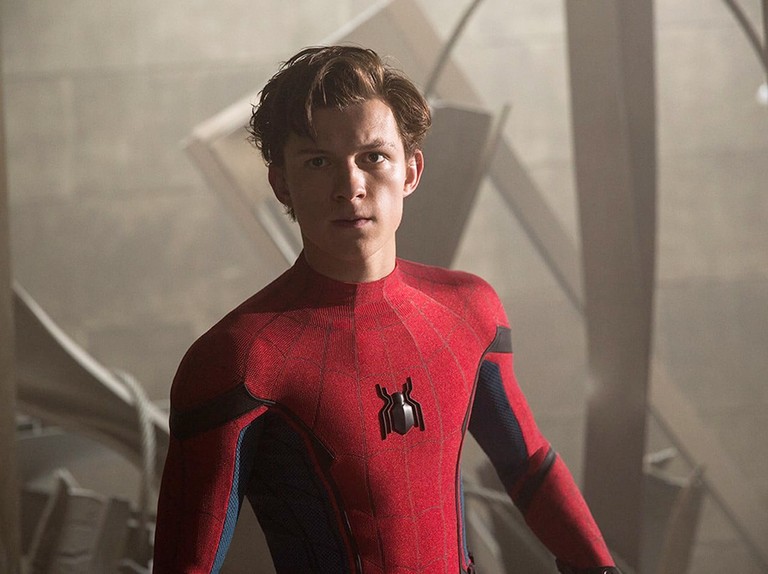 Rumors have swirled that everyone from Tobey Maguire to Willem Dafoe will appear in the film as well. Andrew Garfield will also reportedly reprise his role as Spider-Man, a rumor that has seemingly been confirmed even as Holland has denied its veracity. It would have definitely been way too much to digest in just one movie. Beyond that, several small casting reports have hinted at a courtroom scene. Holland has teased a fight scene that took a month to film. Zendaya, meanwhile, let slip that aliens might play a role in the movie, and that's all without the confirmed story arc of Peter Parker's identity reveal from the end of Spider-Man: Far From Home.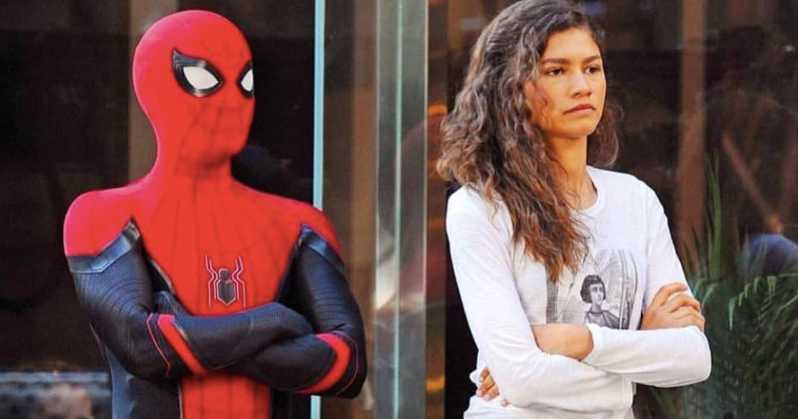 A new image on Twitter shows a Queens bus stop with an ad for New York City's "Newest (And Tallest) Avengers," which shows the Statue of Liberty holding up Cap's shield in place of her torch. The hashtag #NYLibertyAvenger appears at the bottom. The tweet says the prop will be featured in a key scene, likely referring to the bus stop itself, though it's possible a shield-wielding Statue of Liberty could appear in the MCU movie. Check out the tweet below:
A new picture from the set of #SpiderManNoWayHome features a prop combining the Statue of Liberty with Captain America's shield! (via: @blockbustedpod)

Murphy's Multiverse is also reporting the prop will be featured in the backdrop of "a key scene." pic.twitter.com/kQpeCCg4sg

— Spider-Man: No Way Home News (@spideysnews) April 5, 2021
But this might just be Holland's last appearance as the wall-crawler Spider-Man. Holland is currently doing press for his latest collaboration with Joe and Anthony Russo in Cherry, and in a new interview with Collider, he reveals that No Way Home is his final Spider-Man movie under contract. That said, he adds that if either of the studios wants him to return, he would be very happy to put on his superhero suit again. He said, "[Spider-Man 3] would be my last one [under contract] so I've always said to them if they want me back I'll be there in a heartbeat. I've loved every minute of being a part of this amazing world. It's changed my life for the better, I'm so lucky to be here. If they want me back I'll be there, if they don't I will walk off into the sunset a very, very happy person because it's been an amazing journey." He also shared a picture of his transformation for Spider-Man: No Way Home.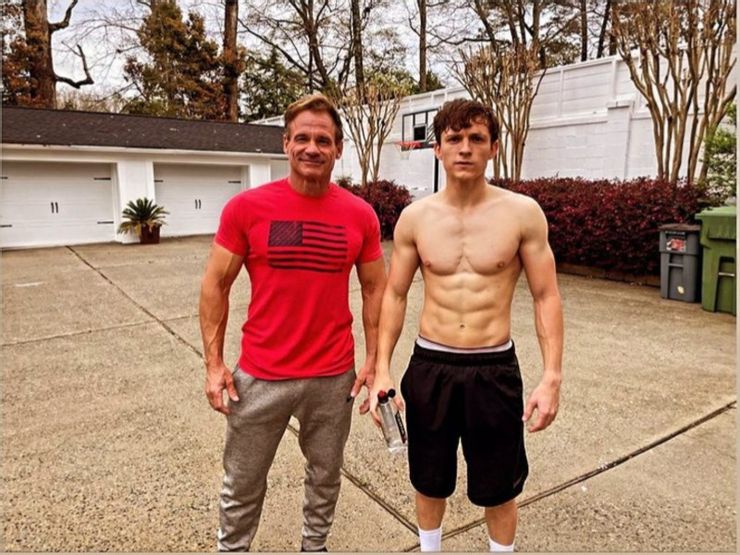 Based on what's known about the MCU's future, there are a few possible movies that could use Spider-Man, like Doctor Strange in the Multiverse of Madness, which is also in production, and the Fantastic Four reboot helmed by Watts as well. Audiences have been speculating about the sequel's name since it was first announced, with No Way Home even trending on Twitter just ahead of the reveal. Considering most assume the movie will focus on the multiverse, the title makes a lot of sense. While Holland's contract ends with Spider-Man: No Way Home, that's not a guarantee that it's the end for his Peter Parker.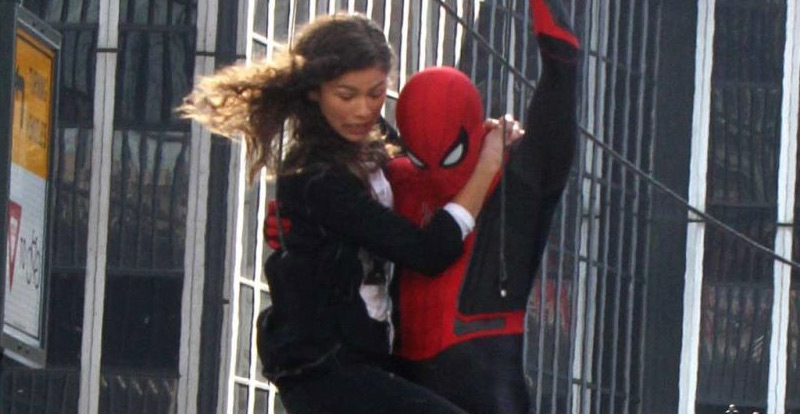 Spider-Man: No Way Home has a lot to offer, and will probably even extend Spider-Man's future in the Marvel Cinematic Universe. The fans cannot get enough of Holland as Peter Parker. Holland was almost pulled out of the MCU after the deal holding Sony and Marvel Studios went down in 2019. Fortunately, they were able to smoothen things out not long after, supposedly drafting a new agreement. At that point, the trades reported that the actor is set to appear in two more films as Spider-Man — one additional solo movie, which is No Way Home, and another one outside of his own subfranchise. Given this, it's curious why Holland says that the upcoming threequel technically should be his final outing as the web-slinging hero.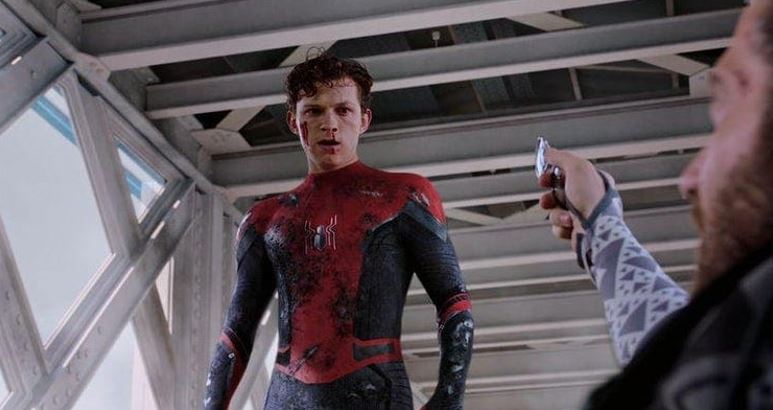 Directed by Jon Watts, Spider-Man: No Way Home stars Tom Holland, Zendaya, Jacob Batalon, Marisa Tomei, Tony Revolori, Jamie Foxx, Alfred Molina, and Benedict Cumberbatch. The film arrives in theaters on Dec. 17. With the movie releasing this December, the proper promotion will likely begin soon, as will confirmation of the new cast members. Until then, Marvel is busy with the upcoming films Black Widow, Shang-Chi, and The Legend of the Ten Rings and Eternals, along with their numerous new Disney+ shows.