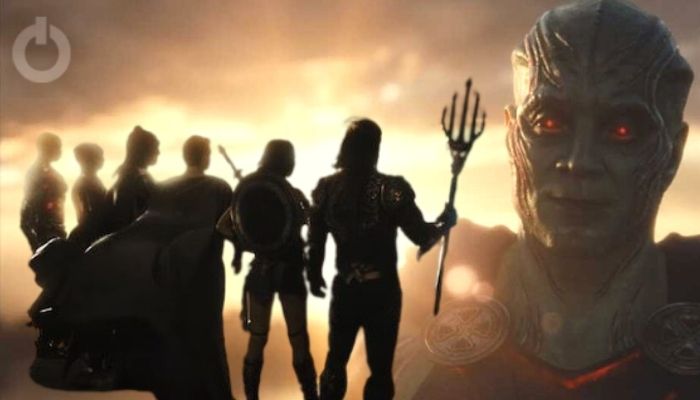 Zack Snyder's Justice League premiered on HBO Max on 19th March and the world hasn't been the same since.  The long-awaited film sees Justice League director Zack Snyder return to finish off his vision after he had to leave. The project was incomplete, and Joss Whedon was brought in to finish the movie. The Justice League Snyder Cut has even received a traditional blockbuster food tie-in themed around The Mother Box. Anticipation is only growing for the film, and now its long suspected rating has been confirmed.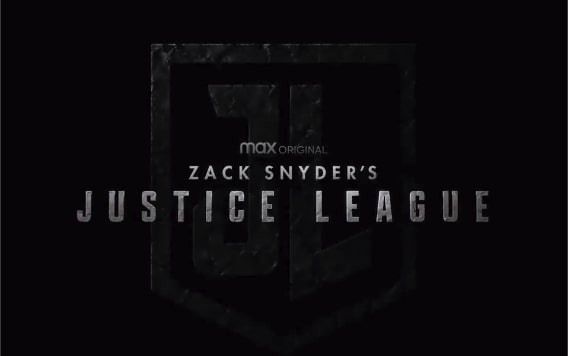 Even before the release of the film, Snyder has been now and then been mentioning Martian the Manhunter. This was instantly noticed by the fans. Before the premiere of the film, 2021's Justice League director Zack Snyder said that the hero has secretly been manipulating Superman (Henry Cavill) and Lois Lane (Amy Adams) behind the scenes for his own, not-so-nefarious purposes. "If you notice the way he's manipulated both Lois and Clark to do their best, to be the best they can be, because in this incarnation he wants humanity to do it themselves and/or this new hero, in Superman. I think that that's kind of the way I see it – that they have the same voice, Snyder told IGN.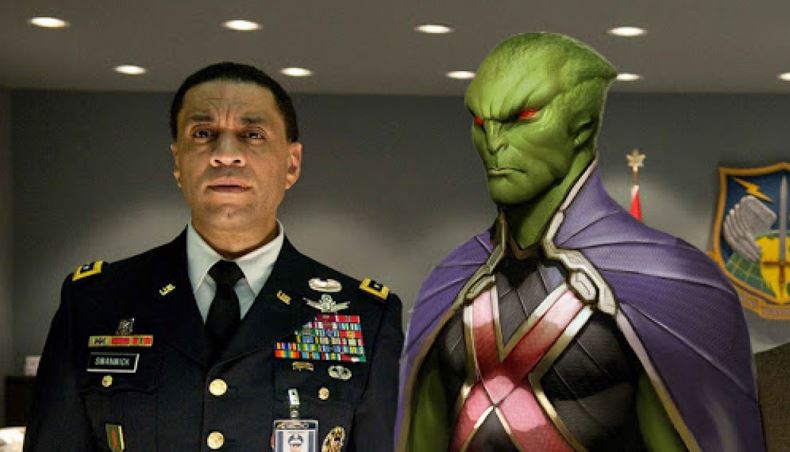 Zack Snyder has revealed which DC superhero Martian Manhunter (Harry Lennix) replaced from an earlier version of the director's Justice League cut. Unlike the film's theatrical cut, Zack Snyder's Justice League ends with an epilogue in which Bruce Wayne/Batman (Ben Affleck), fresh off another dream/vision of a post-apocalyptic future in which Darkseid has laid waste to Earth, receives a visit from Martian Manhunter. He congratulates Bruce on uniting the League and promises to do his part in the battle to come. "We shot a version of this scene with Green Lantern, but [Warner Bros.] really fought me and said, 'We really don't want you to do Green Lantern,'" Snyder told Vanity Fair. "So I made a deal with them, and they let me do this [instead]." Snyder then confirmed he was referring to John Stewart.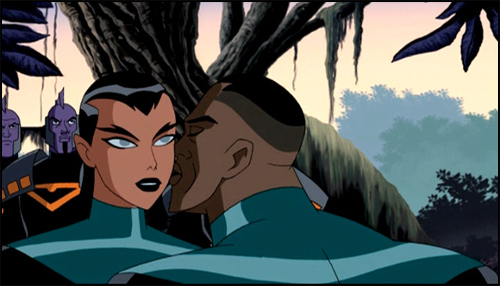 Warner Bros. was reported to be developing a Green Lantern Corps movie for the DC Extended Universe, with John Stewart and Hal Jordan both slated to appear. Since then, however, the project has seemingly been pushed to the back-burner in favor of a live-action Green Lantern TV series on HBO Max. The latter project will reportedly focus on Earth's first Green Lantern, Alan Scott, along with the Lanterns Jessica Cruz, Guy Gardner, Kilowog, and Sinestro.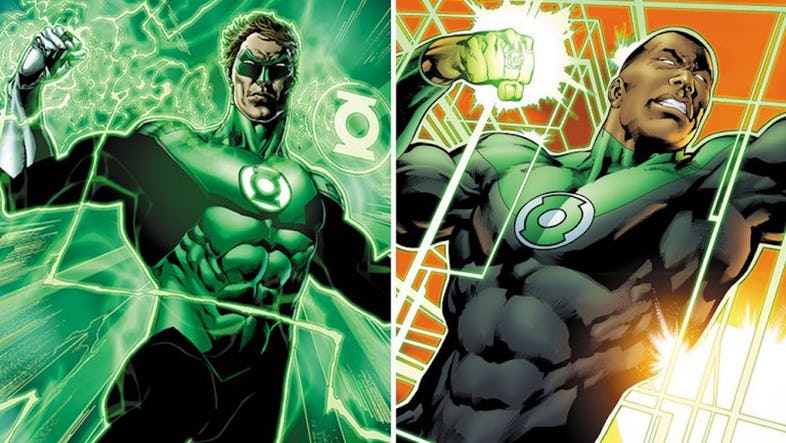 For now, it's unclear what role (if any) John Stewart will play in the show. A flashback scene was hinted at in Snyder's cut. It was a reimagined version of a rather goofy-looking, obscure Green Lantern. Despite his odd appearance, Yalan Gur is a big part of the Green Lantern's comic book mythology. Trading temperance for despotism, he showed the dark potential lurking behind a Lantern ring's power. Created by Gerard Jones and Mark Bright, Yalan Gur was introduced in Green Lantern #19 as one of the Green Lantern Corps' greatest officers in the past, with a near-death experience against a yellow beast forcing the Guardians of the Universe to remove the yellow impurity from his ring. This gave him all the abilities of a Green Lantern without any of the weaknesses, making him drunk with power.

According to Snyder, the John Stewart scene otherwise "had the exact same structure" as Bruce and Manhunter's meeting in the film. Zack Snyder's Justice League stars Ben Affleck as Batman, Gal Gadot as Wonder Woman, Henry Cavill as Superman, Amy Adams as Lois Lane, Jason Momoa as Aquaman, Ezra Miller as The Flash, Ray Fisher as Cyborg, Jeremy Irons as Alfred Pennyworth, Diane Lane as Martha Kent, Ray Porter as Darkseid, Ciarán Hinds as Steppenwolf, Jesse Eisenberg as Lex Luthor and J.K. Simmons as Commissioner Gordon. The film arrived on HBO Max on March 18.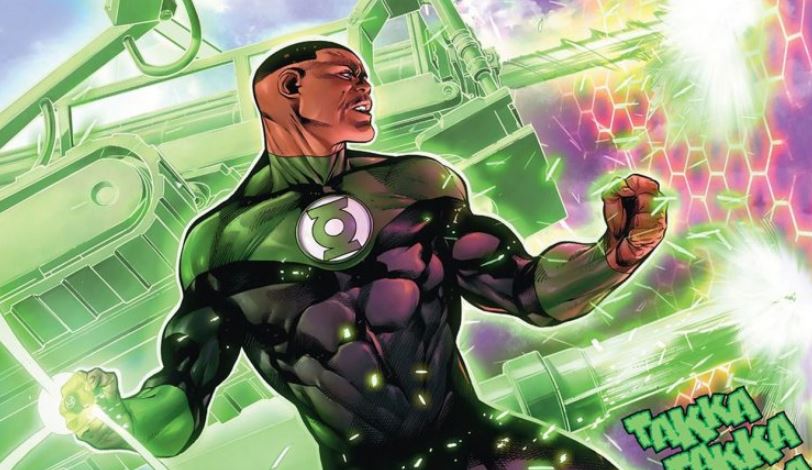 Justice League comic variant covers gave readers a sketch of what to expect when the films start streaming. It paraphrases that in Zack Snyder's Justice League, determined to ensure Superman's ultimate sacrifice was not in vain, Bruce Wayne aligns forces with Diana Prince with plans to recruit a team of metahumans to protect the world from an approaching threat of catastrophic proportions. The task proves more difficult than Bruce imagined, as each of the recruits must face the demons of their own pasts to transcend that which has held them back, allowing them to come together, finally forming an unprecedented league of heroes. Now united, Batman, Wonder Woman, Aquaman, Cyborg, and The Flash may be too late to save the planet from Steppenwolf, DeSaad, and Darkseid, and their dreadful intentions.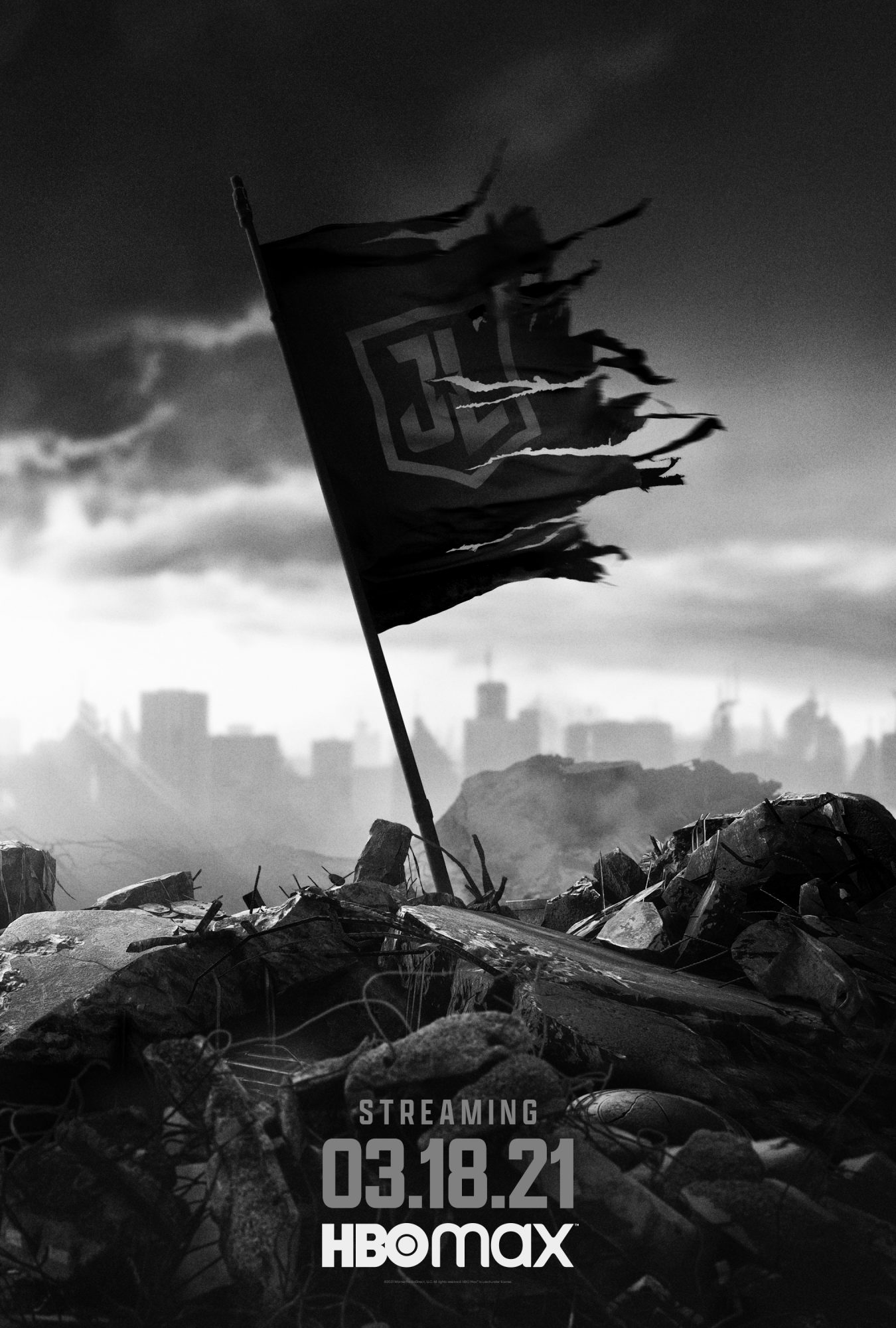 Created by Neal Adams and Dennis O'Neil, John Stewart first appeared in 1971/1972's Green Lantern #87. The character, DC Comics' first Black superhero, was originally an architect but was later re-imagined as a military veteran who started out serving as a backup to the Green Lantern Corps Hal Jordan.