Beyoncé got famous in the late 90s as a member of one of the most popular girl bands of the time – Destiny's Child. Beyoncé is one of the most influential and super successful musicians in the world. Ever since she went solo, there was nothing stopping her. She went for the stars, became extremely famous, and also got married to Jay-Z and today they are one of the world's most influential power couples.
Was A Member of Destiny's Child
Beyoncé was a member of Destiny's Child, which is one of the biggest girl groups of all time. The girl band's 1998 debut single 'No, No, No' was a smash hit. By early 2000s, Destiny's Child was the biggest girl group in the country and even though Beyoncé, Michelle Williams and Kelly Rowland have been on a hiatus ever since 2006, fans still haven't let go of the hope of their reunion.
One Of The Most Successful Solo Careers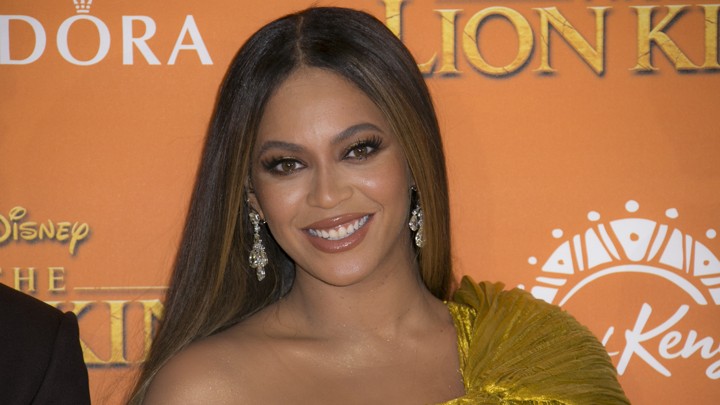 Beyoncé started out on the journey of her solo career with her debut solo album called Dangerously in Love. She did continue to work with Destiny's Child for a while even after the successful launch of her solo career. Harry Styles to Michael Jackson, so many artists have been successful after splitting from their groups. And Beyoncé is the only female artist who has seen massive success after splitting from her group.
Released 6 Successful Albums
Over the course of her impeccable music career, Beyoncé has released all of 6 studio albums, which are – Dangerously In Love (2003), I Am… Sasha Fierce (2008), 4 (2011), Beyoncé (2013) and Lemonade (2016). Besides these six albums, Beyoncé also released the soundtrack album for the Disney movie The Lion King, called The Lion King: The Gift.
Released Songs With Coldplay, Shakira And Lady Gaga
Beyoncé's successful music career has spanned over the time of two decades and in that time she has collaborated and given us amazing songs. Queen B has collaborated with Shakira, Lady Gaga, Jay Z, Nicki Minsk, Kendrick Lamar, Ed Shwetank, The Weeknd, Justin Timberlake, Drake, Usher, Coldplay, Alicia Keys, etc and all her collaborations have seen massive success.
Performed At The Superbowl Halftime Show
Musicians know they have made it when they are asked to perform at the Superbowl halftime show. Beyoncé got to do the honors in 2013. Queen B headlined the show and surprised everyone by inviting Kelly Rowland and Michelle Williams to perform with her. She performed one of her biggest hits including Single Ladies, Crazy in Love and Halo.
Started Ivy Park in 2016
In 2016, Beyoncé collaborated with the British retailer called Topshop and launched her Athleisure clothing line called Ivy Park. Over the years, Ivy Park has evolved a lot and today Beyoncé is a creative partner with Adidas and has further developed the famous Athleisure line.
Queen B Is The Queen In Fashion
From being a sweet teenage musician in the late 90s, Beyoncé went on to become one of the most influential boss ladies in the world. Needless to say, fans look up to her and her style and personality has a lot to do with her aura. Over the years, Beyoncé has been seen in some iconic outfits that prove to us that she's most definitely one of the most stylish celebrity musicians in the world.
Beyoncé Starred In A Bunch of Blockbuster Movies
Beyoncé's extreme popularity made it only natural for her to get into Hollywood. Over the course of her career, Beyoncé has been seen acting in a multitude of films such as Austin Powers in Goldmember, The Pink Panther, The Lion King, Dreamgirls, Obsessed and The Fighting Temptations.
Directed All of 4 Films
Beyoncé's directorial debut was Life Is But A Dream in 2013. She would always release her films alongside her albums. The other three films are Beyoncé: Lemonade (2016), Homecoming (2019) and the latest one is Black Is King (2020).
Won 24 Grammy Awards
Beyoncé has been nominated at the Grammy's all of 79 times! And out those 79 times, she even went on to win 24 times. A pretty high number as of now, with the full potential of being increased knowing Queen B.