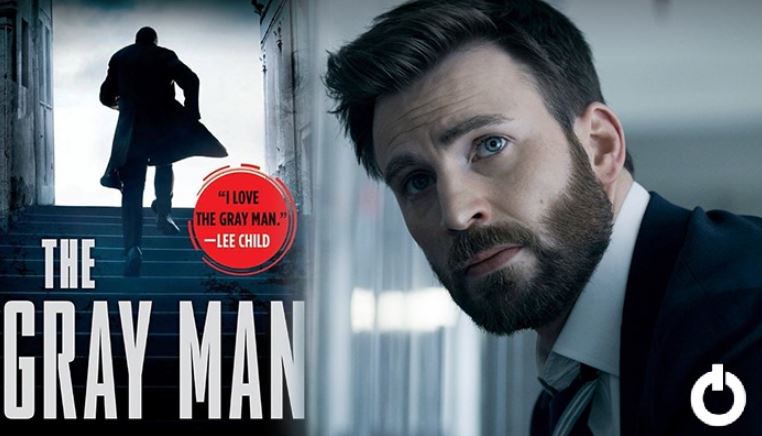 Chris Evan's Villain Role in The Gray Man:
The Russo brothers have been actively branching out to other directions than the Marvel Cinematic Universe. With their prominent skills, the Russo brothers have successfully poured in record-breaking hits for the Marvel Studios Avengers: Infinity War and Endgame. Joe Russo also wrote the spy thriller Extraction starring Chris Hemsworth for Netflix. They also have more directorial credits to their names, including the upcoming movie, starring Tom Holland in Cherry for Apple TV+.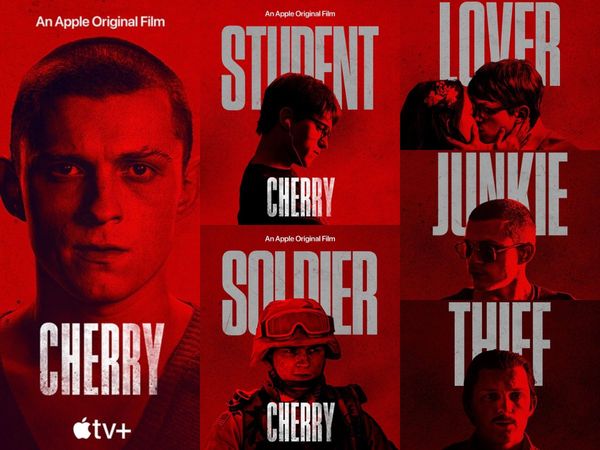 For their highly anticipated next project, The Gray Man, Anthony, and Joe Russo will be returning to Netflix, who is reportedly putting up $200 million to fund the spy thriller, making it the streaming service's most expensive feature film in its history. The Gray Man already features an impressive cast, including Ryan Gosling and Ana de Armas, but Chris Evans will star as the movie's main villain. The Russo Brothers are now teasing Chris Evan's villain role in their upcoming big-budget spy thriller for Netflix titled The Gray Man.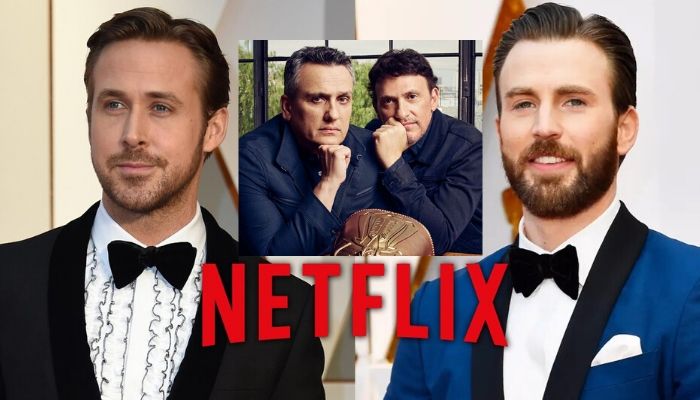 The Gray Man is the official screen adaptation of Mark Greaney's novel of the same name. Talking about the film, Anthony Russo had earlier told Deadline,
"The movie is a real mano a mano between those two great actors who represent two different versions of the CIA, in what it can be, and what it can do. For those who were fans of Captain America: Winter Soldier, this is us moving into that territory in more of a real-world setting. That's what this movie really means for us."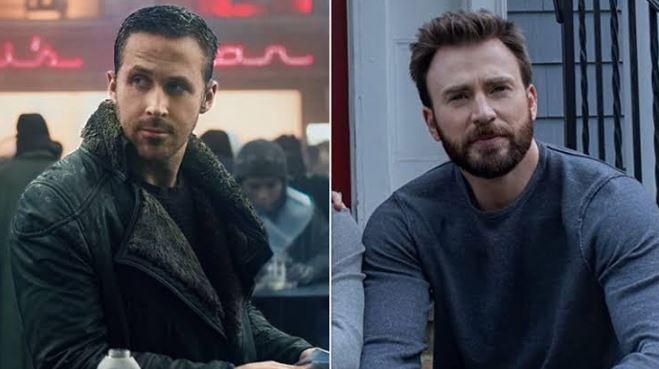 Joe Russo added,
"The intention is for it to be competitive with any theatrical, and the ability to do with Gosling and Evans is a dream for us. The idea is to create a franchise and build out a whole universe, with Ryan at the center of it. We have all committed to the first movie, and that's got to be great to get us to the second movie. These are master assassins, and Gosling's characters get burned by the CIA, and Evans' character has to hunt him down. We have a great working relationship with Netflix, and we go back almost 20 years with Scott Stuber. We formed AGBO to be an agnostic storytelling company, where we figure out the best platform. We think Netflix is the perfect place for this film."
Ryan Gosling x Chris Evans x Ana de Armas = THE GRAY MAN

A new film from directors Anthony & Joe Russo, the upcoming action thriller is based on the debut novel by Mark Greaney. pic.twitter.com/pfOAYfWDup

— NetflixFilm (@NetflixFilm) December 11, 2020
Not only this, but we will also get to the Bollywood star Dhanush play a role alongside Hollywood's big guns. His first Netflix outing, The Gray Man marks Dhanush's second international project after 2018's The Extraordinary Journey of the Fakir. Dhanush also took to social media to share the happy news with his fans. In a statement, the actor said that he is elated to join the cast of The Gray Man. Thanking his fans for their support, he said that he is looking forward to the experience of shooting the film.
THE GRAY MAN cast just got even better.

Jessica Henwick, Wagner Moura, Dhanush, and Julia Butters will join Ryan Gosling, Chris Evans, and Ana de Armas in the upcoming action thriller from directors Anthony and Joe Russo. pic.twitter.com/SJcz8erjGm

— NetflixFilm (@NetflixFilm) December 17, 2020
Recently on the Lights Camera Barstool podcast, the Russo Brothers talked briefly about their upcoming project, and how it is a "modern interpretation of a spy thriller" inspired by the Bond franchise. They also touted The Gray Man as "a big pop culture film infused with modern thematics and politics." Joe Russo also spoke specifically about the role Chris Evans will play as a villain. When asked jokingly if Evans will wear a cable knit sweater in The Gray Man à la his character in Knives Out, Joe had to say,
"Yeah exactly – no he's going to wear some crazy shit in this one. He's a really unique character, and this is Evans as a villain so it's a really interesting character and I think he's going to get to flex quite a bit in this role."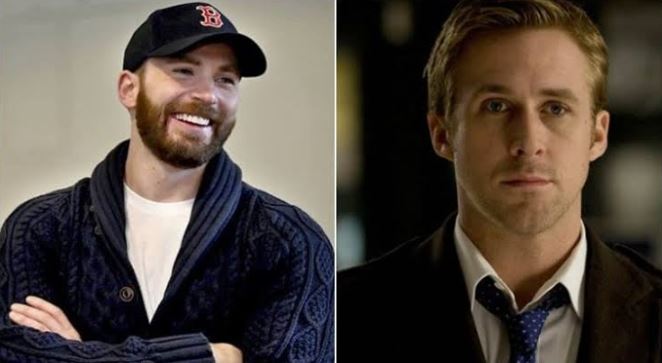 The movie had to delay its production back in December, and it will finally start filming in March 2021, according to the Russos. Gosling will play the film's lead role, Court Gentry, a former CIA operative turned assassin, while Evans will play his counterpart, Lloyd Hansen, who previously worked with Gentry at the CIA. This conflict is set to play out on a massive global scale.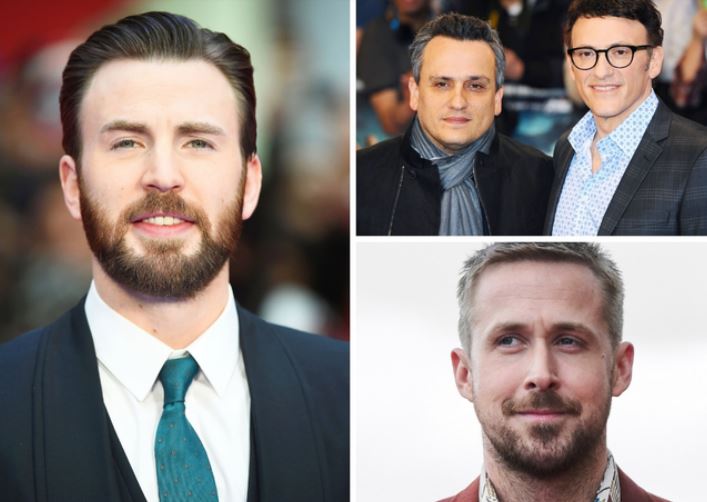 The Russos claim that The Gray Man will be a CIA espionage thriller similar to what we saw in The Winter Soldier, which took place within a modern environment of spy networks. With this in mind, The Gray Man has the potential to be Netflix's biggest tentpole ever, in terms of popularity and production value, and even spawn a franchise, considering there are 9 more books worth of source material in The Gray Man series.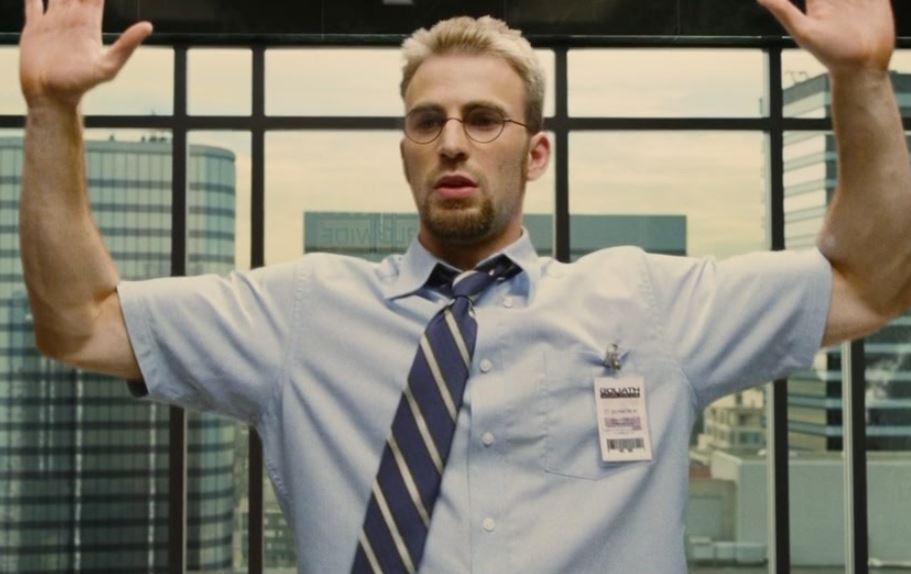 Are you excited to see Evans as a villain? Let us know in the comments below!