On a mundane day, watching a period film is the closest we can get to time travel. And then there's something enchanting about the air with which the characters of romantic period films walk into a room. If you're someone who doesn't know what to watch after finishing Bridgerton too soon or someone who just loves period films, this list is your sign to start watching more period films. Trust me, there are plenty of them out there. Here are some of our favorites:
1. The Duchess
The Duchess is based on Amanda Foreman's biography of the late 18th Century Duchess of Devonshire, Georgiana Cavendish. In this visually striking film, Keira Knightley looks for true love outside of her marriage when she fails to win even the polite affections of her husband.
 2. Far From The Madding Crowd
An adaptation of the 1874 Tom Hardy novel of the same name, Far From the Madding Crowd is the story of a woman named Bathsheba who does something unconventional at the time with all her grace and attracts one too many suitors while at it.
 3. Brokeback Mountain
With two shepherds named Ennis and Jack falling for each other, this 2005 period romance is heart-wrenching. It is based on a 1997 short story by Annie Proulx and takes us through the pain of a great love story that could have been.
 4. Becoming Jane
Based on the life of the woman who has birthed a bunch of splendid stories for us to dwell on and admire for centuries, Jane Austen. In this 2007 film, Anne Hathaway plays the role of a feisty 20-year-old Jane Austen (and bags the best actress award) who falls in love with an Irish commoner.
 5. Jane Eyre
Based on the Charlotte Brontë gothic melodrama, Jane Eyre is a hauntingly beautiful story, both visually and emotionally. Jane Eyre is a governess who falls in love with Edward Rochester, the master of a huge mansion that carries a lot of dark secrets just like its master.
 6. The Young Victoria
Released in 2009, this British period drama is based on the life of an eighteen-year-old Queen Victoria who faces a lot of challenges and is prey to the repercussions of turbulence in the family. But the feisty queen holds her ground and also finds the love of her life in  Prince Albert of Saxe Coburg and Gotha.
 7. Atonement
A 2007 war drama film, Atonement is based on the 2001 Ian McEwan novel of the same name. It is a painful and unfortunate story of two lovers, Robbie and Cecelia who are separated because of the misunderstanding of Briony Tallis, Cecelia's younger sister. The chemistry between Keira Knightley and James McAvoy in this film breathed life into the story.
 8. Belle
Belle is the story of an illegitimate daughter of color of a navy admiral who's brought up by her aristocratic aunt and uncle. But she doesn't fit in anywhere, because her colour and class keep her at a distance from both the people of her class as well as the people of her colour. Growing up, she falls in love with a man and the two of them fight to abolish slavery in England.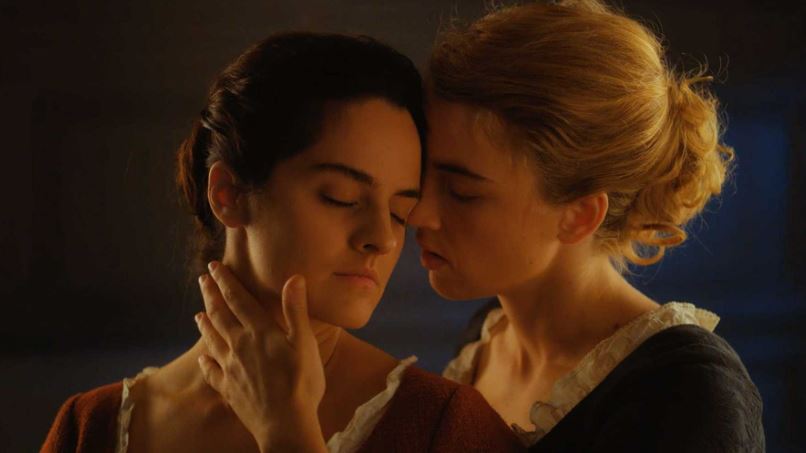 Portrait of a Lady on Fire is a 2019 coming of age period romantic drama film. Written and directed by Celine Schiamma, this is the story of a 16th Century French painter Marianne, who is commissioned to paint a wedding portrait of Héloïse, but without her knowing because she is just a back from convent reluctant bride to be. The two share a blissful time together in the quiet, enough to love each other in memory always.
 10. Little Women
Little Women can be considered as Greta Gerwig's gift to modern women. Adapted from the 1868 novel written by Jane Austen and an all-time classic, this film follows the life of Jo March and her sisters through the good days and the bad ones. There's going to be some crying while watching this one.
 11. Pride And Prejudice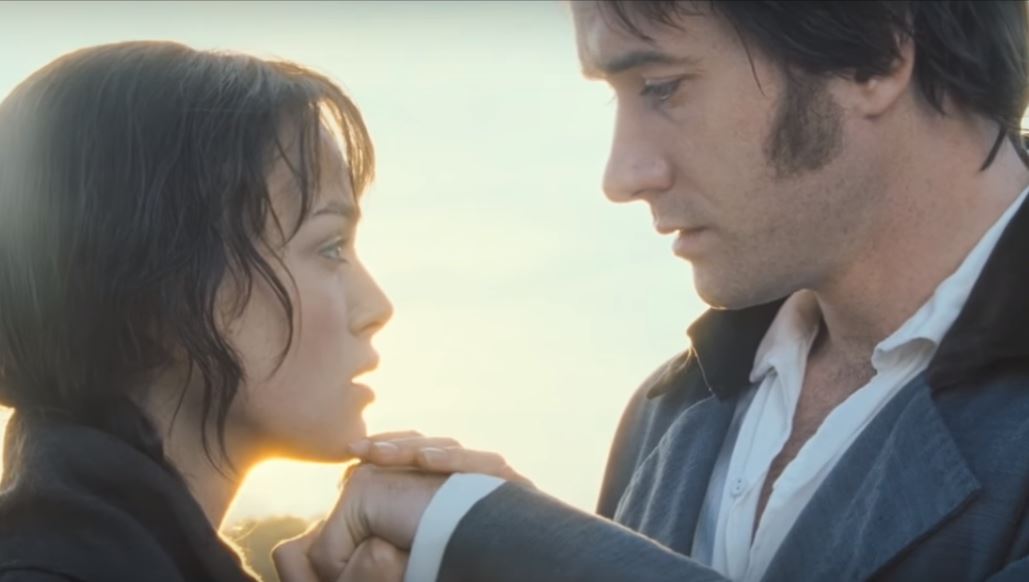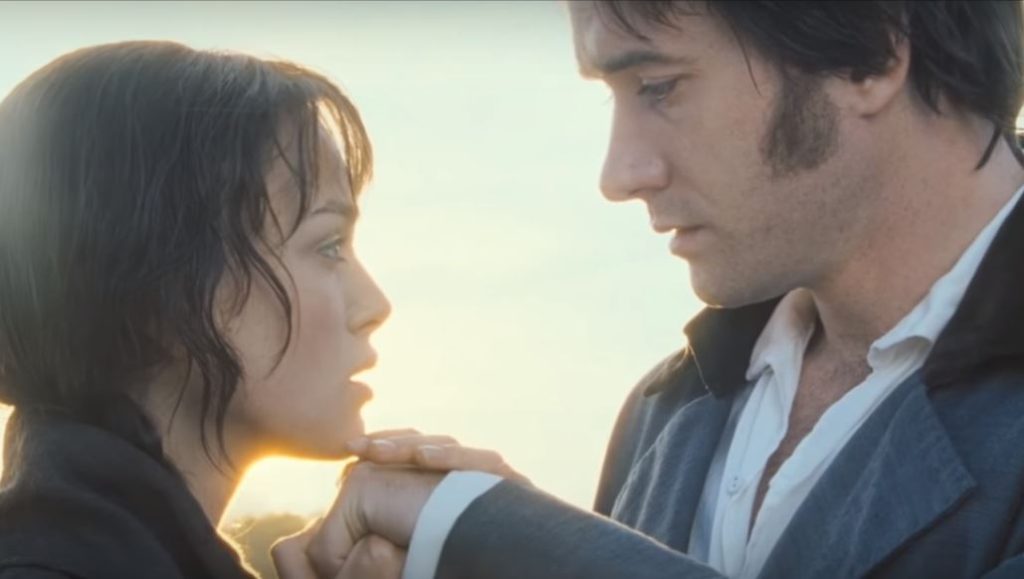 Again a Jane Austen novel's adaptation, Pride and Prejudice is probably the best period film out there. This 2005 film by Joe Wright, tells the story of the Bennet family, where a mother is trying to get the daughters in the prime of their youth married to men higher in class from them. The quiet charm of Keira Knightley (again!) as Lizzy and the annoyingly human mistakes that all the characters find themselves making is what makes the film so beautiful and an absolute must-watch.