News
Television
New WandaVision Video Teases Debut of 'Sparky The Dog' In MCU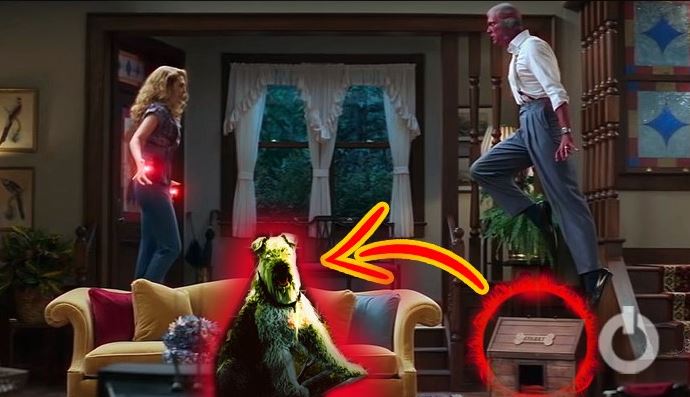 WandaVision released its first episode on January 15, 2021, on Disney+ for the viewers to watch. And with this, Marvel officially commenced its Phase 4, leading into the events after Avengers: Endgame. WandaVision focuses heavily on Wanda Maximoff's power of alternating realities and reintroduces Vision for the first time after the events of Avengers: Infinity War. The Marvel Cinematic Universe is a connected universe at the very core, so whatever events happen in WandaVision, they will anyway pave the role for Wanda in Doctor Strange 2. Let's switch gears for a while. Loki is another Disney+ series from Marvel's end, and will also directly lead into Doctor Strange 2. WandaVision is available for streaming on Disney+.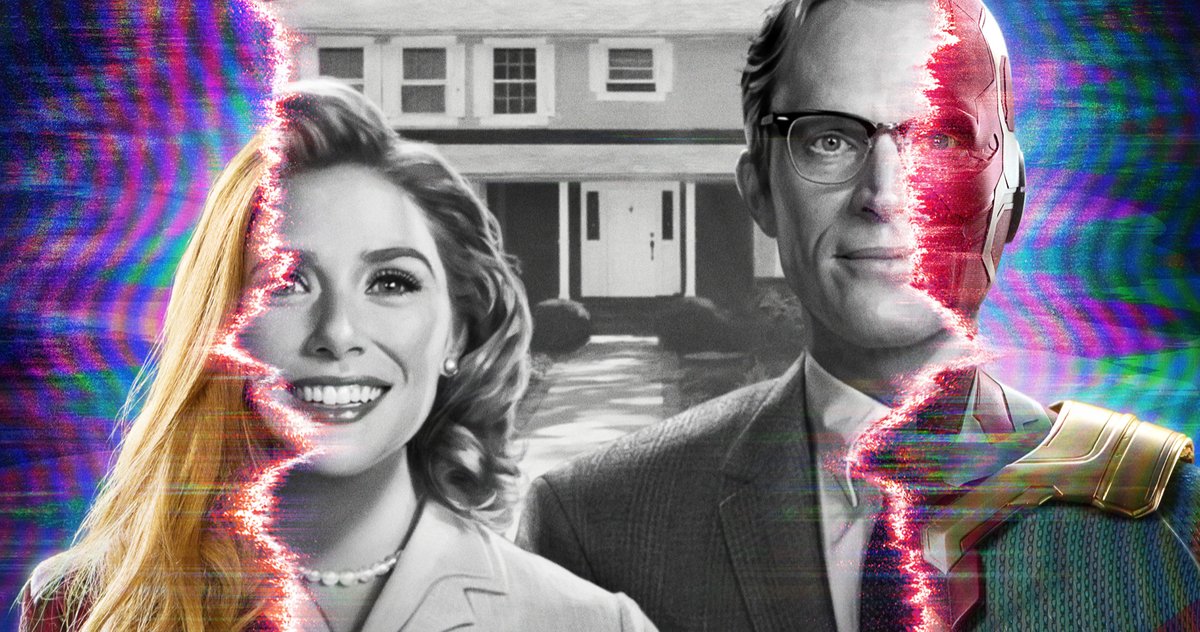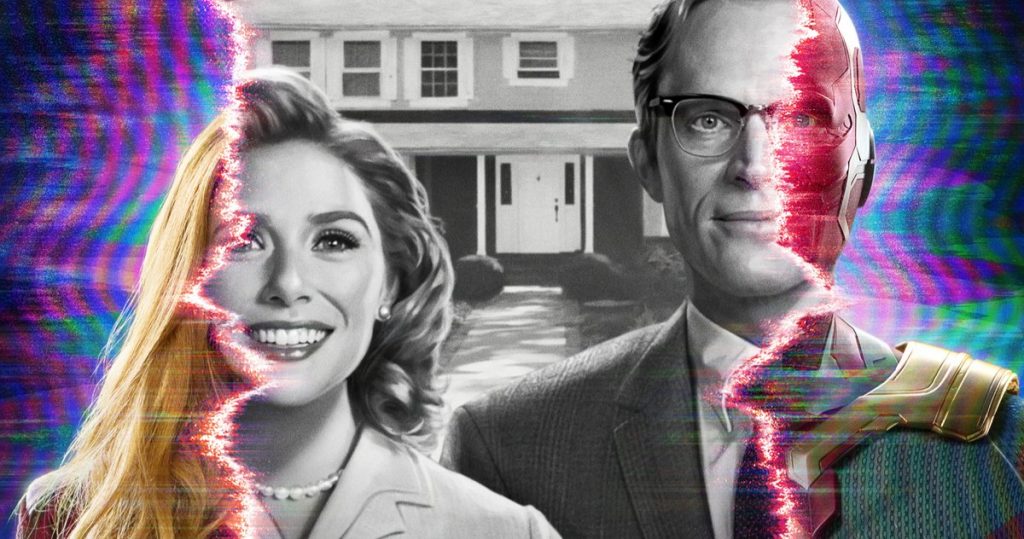 The latest video called "Story Featurette" for Marvel Studios' first-ever Disney+ series, WandaVision. The featurette shovels into the aspects of WandaVision, including the sitcom-like nature of the series. Not only the sitcom settings were prepared to give the show that feels, but it was also shot in front of a live studio audience. And towards the end, you will see the appearance of another character. If you blink, you skip. Yes, it's Sparky! This dog is created by  Vision in the comics, to serve as his family's pet. Sparky first appeared in 2016's The Vision #6 and is created by King and Walta. Kevin Feige, Marvel Studios President commenced the featurette by telling fans that Marvel is producing long-term epic series for the first time ever on Disney+.
"We have not seen Wanda Mamixoff and Vision since the events of Avengers: Infinity War and Avengers: Endgame. Where do we go from that?"
WandaVision premiered its first two episodes on Disney+ on Friday, Jan. 15 to kick off Phase Four of the MCU. Per the series' official synopsis says. "Marvel Studios' "WandaVision" blends the style of classic sitcoms with the Marvel Cinematic Universe in which Wanda Maximoff (Elizabeth Olsen) and Vision (Paul Bettany)—two super-powered beings living their ideal suburban lives—begin to suspect that everything is not as it seems. The new series is directed by Matt Shakman; Jac Schaeffer is the head writer. Debuts on Disney+ this year." When Feige was asked if the Disney+ series would take inspiration from King and Walta's The Vision, he replied,
"Partially, yes… If you know that comic, you might meet Sparky the Dog at a certain point in that series, but it's only just inspired by that series and goes in a different direction."
"WandaVision fits inside of the larger MCU in that these are characters that we're familiar with and we love, but we're seeing them in a totally new environment and in a new light. WandaVision fits inside of the larger MCU in that these are characters that we're familiar with and we love, but we're seeing them in a totally new environment and in a new light," said WandaVision head writer and executive producer, Jac Schaeffer, WandaVision head writer, and executive producer.
"For the first episode, it's the start of the sitcom-land," said Wanda actor Elizabeth Olsen. "It's to an audience and we filmed it in front of a live audience."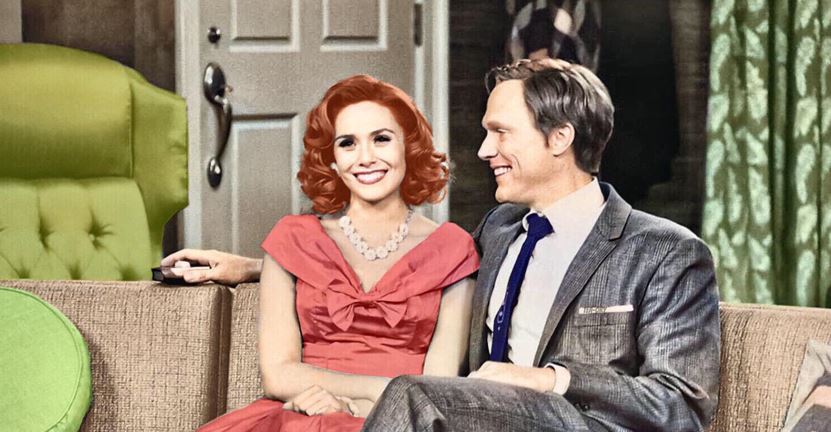 Let's dive into the featurette properly. We see Wanda and Vision's home of Westview is sort of surrounded by a force field that could be distorting the couple's view of reality. Viewers also get a glimpse at Yonah Parris' character, Monica Rambeau, as she penetrates the bubble and works with a mysterious organization called S.W.O.R.D.. They try to figure out what is going on in the WandaVision world. Not only that, but we also see shots of a mysterious beekeeper breaching the neighborhood's peculiar bubble. We also see Randall Park's character FBI Agent Kimmy Woo rushing to help with support from the military forces. During the first few episodes, fans are exposed to many elements of classic sitcom television shows. However, Wanda and Vision are already seeing signs that there's something wrong with their ideal suburban life.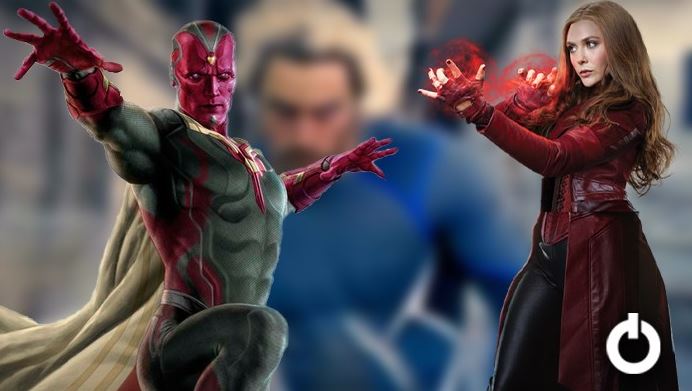 So we highly suggest that you start watching the WandaVision series quickly and feast your eyes over a project that has kicked off Marvel's Phase 4, and is so strongly backed up by the entire Marvel Studios team.
Not to forget, this is the first-ever full-blown series by Marvel for Wanda and Vision to back the characters with much more gravitas.