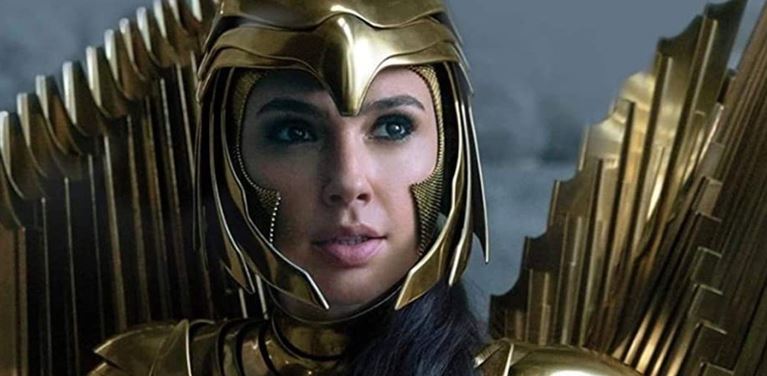 Wonder Woman 1984 First Reactions:
When the predecessor performs seemingly well, then the expectations of the successor also get automatically high. And then, when they perform exactly how they should have, the fans go crazy over it and that's when it is called a successful series. But this doesn't happen often and the series eventually flop. Speaking of the latter, that is not the case for one of the best performing DC movie, Wonder Woman. Released in 2017, the movie stands at a firm 7.4/10 IMDb rating and this rating only matches with the love that the audience had for it. And ever since its sequel was announced the fans of beautifully strong Wonder Woman, played by Gal Gadot, could not hold still. The momentum that Wonder Woman held could not be carried forward because of the pandemic and virus outbreak, but Gal Gadot, Patty Jenkins and team, have contained the situation wonderfully and still managed to entice the audience.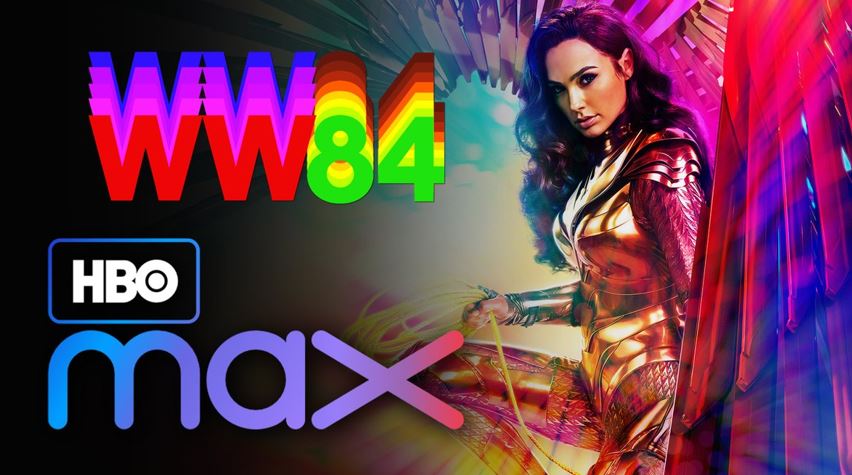 Any reveal for the fans or Wonder Woman calls for celebration and this post is about to send you into a celebration hysteria. We have got the initial reviews of Wonder Woman 1984, which is releasing on December 25th, 2020, on HBO Max and in theatres. This includes the announcement that Warner Bros. has decided to release their entire 2021 slate on HBO Max and simultaneously give them a theatre release, including Wonder Woman 1984.
Now here, we have some of the critics give their opinions on the movie Wonder Woman 1984 that is directed by Patty Jenkins, stars Gal Gadot, Chris Pine, Kristen Wiig, Pedro Pascal, Robin Wright, Connie Nielsen, Gabriella Wilde, etc., and is distributed by Warner Bros. Wonder Woman 1984 also ends an almost year-long wait for DCEU movies and it's just exciting that our hero of truth is coming to save the day. For all you Wonder Woman fans, grab your tissues because you're going to cry some happy tears and probably feel an adrenaline rush.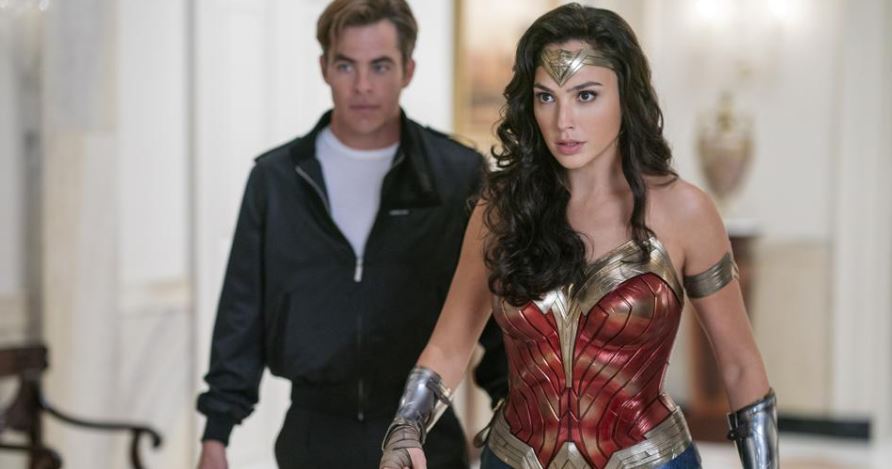 1) Erik Davis of Fandango pointed out that the sequel is "an absolute blast from start to finish" while also admitting that it is "one of DC's best sequels."
Davis also took note of Pascal and Wiig's performances as Maxwell Lord and Cheetah respectively, describing the duo as "complex and unexpected foes."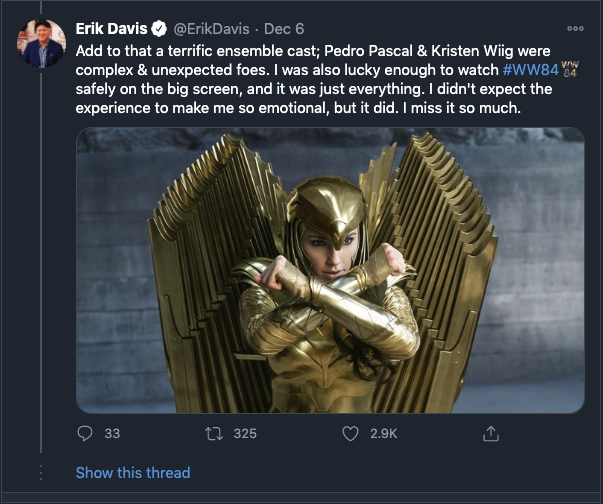 2) Brandon Davis of Comicbook.com praised the fact that Patty Jenkins "literally made an 80s movie in every way," while also sharing that there is "lots of Diana Prince and [there are] some epic Wonder Woman moments."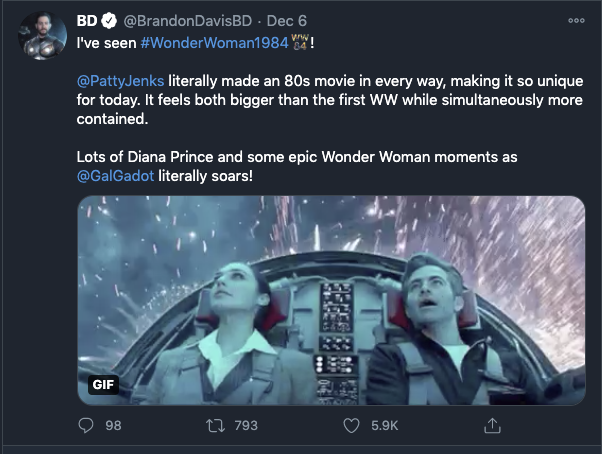 3) Luke Bugg revealed that Wonder Woman 1984 is "the film the world needs right now."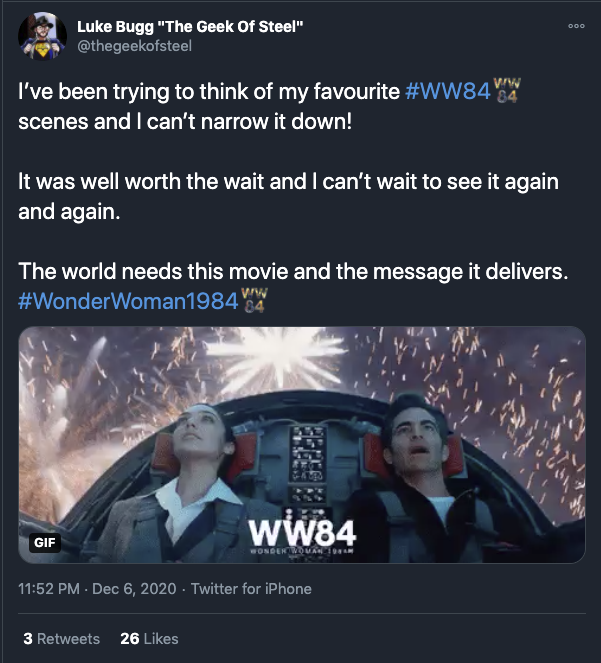 4) Terri Schwartz of IGN shared that Wonder Woman 1984 "makes all the smart next steps" by telling a "very human and beautiful story" for Diana Prince.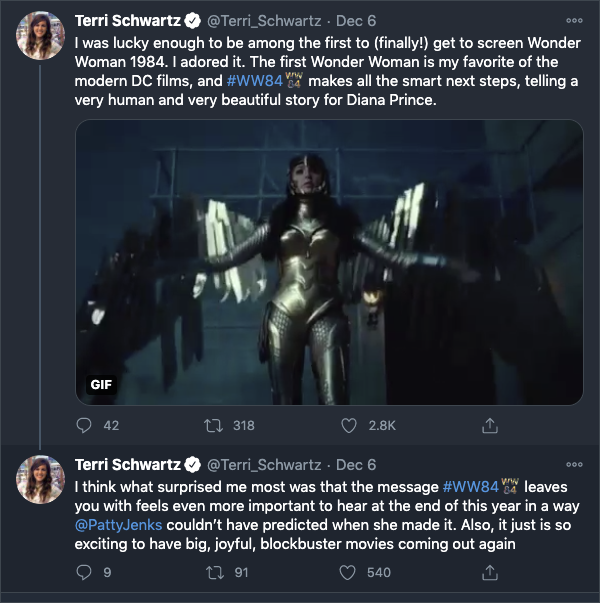 5) Eric Eisenberg of CinemaBlend praised the movie's villains, Maxwell Lord and Cheetah, by sharing that "amazing work is done" for both characters.
6) Meagan Damore of Comic Book Resources mentioned the perfect timing of the release of Wonder Woman 1984, citing the film's message of hope and optimism that will surely uplift fans. In a separate tweet, Damore also broke down the "wonderfully layered" villains of the sequel, pointing out Kristin Wiig's excellent performance as Cheetah as well as Pascal's amusing portrayal of Maxwell Lord.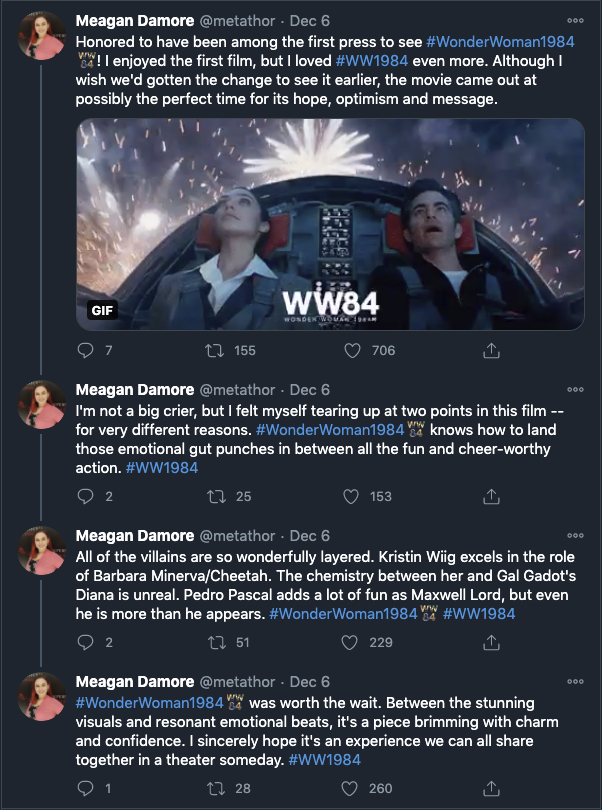 7) Dorian Parks of Geeks of Color praised the performances of Kristen Wiig and Pedro Pascal as the film's chief villains.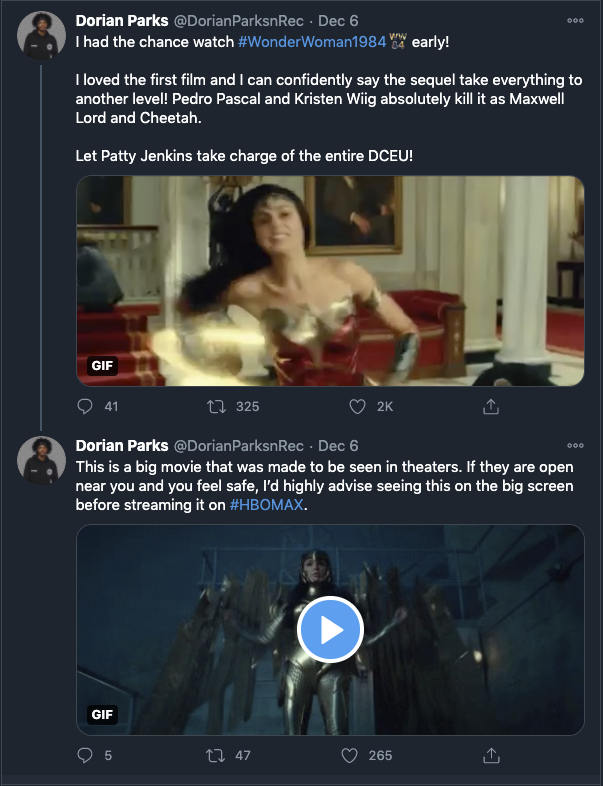 8) JoBlo.com applauded the "breathtaking opening sequence" of the DCEU sequel while also hinting that the final act is "refreshingly original."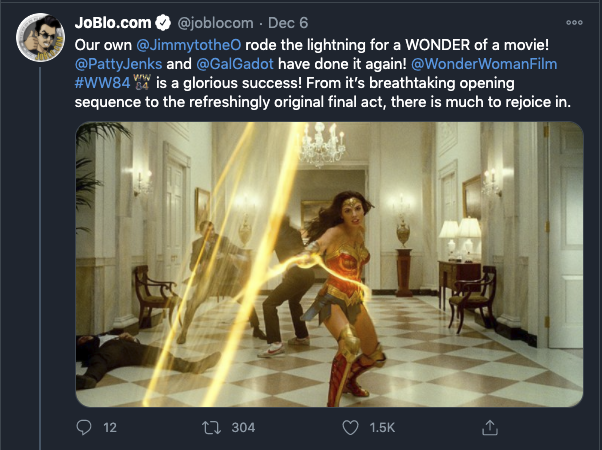 In the past several weeks, the marketing strategy for Wonder Woman has sped up and the team seems to be at full agility as the release date is cutting in close. These posters depict wonder woman almost as if divine in her Golden Eagle Armour. From the way we see and hear things, we can easily compliment Jenkin's ardent passion desire and Gal Gadot's extremely beautiful portrayal of Wonder Woman that has driven the franchise in just the right direction. This comes in with a strong backbone that is the story.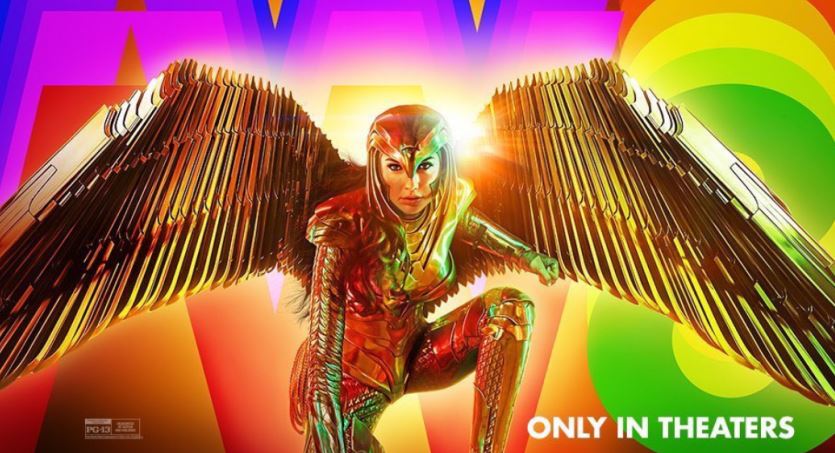 All this goes on to prove that Wonder Woman 1984 is just what DCEU and Warner Bros. need at the moment, and after looking at the tweets, one can say that is what the world needs right now as well. Even though there were some issues in the past regarding the growing number of TV spots, trailers, and promotional content including the release date will end up having a downhill effect on the film, but no, the entire cast and team had managed to turn the situation upside down. The movie is set to release on 25th December 2020, on HBO Max and theatres, and people cannot keep calm. This is just what the audience needs right now and so does DCEU and Warner Bros.