Peter Parker Uploaded His Spider-Man Origin Story
During a time when we're not getting any new MCU content at all, Marvel has released a new book which is canon to the Marvel Cinematic Universe. This book which is titled "The Wakanda Files A Technological Exploration of the Avengers and Beyond," has revealed an ocean of fascinating new information which we weren't privy of. It fills in so many gaps, connects different movies and events, and answers a lot of queries that we've had in the past.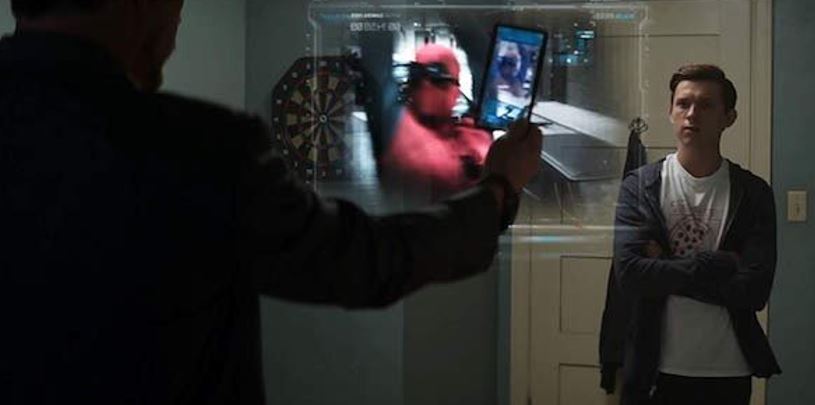 Under a segment called "Tony Stark Personal Log" in The Wakanda Files, it has been revealed that Tony actually spotted Spider-Man on YouTube. We've seen how Peter Parker used to post his Spider-Man videos on YouTube. He even recorded a video during the airport battle. So apparently, he was a YouTube sensation and people actually came know about him through YouTube.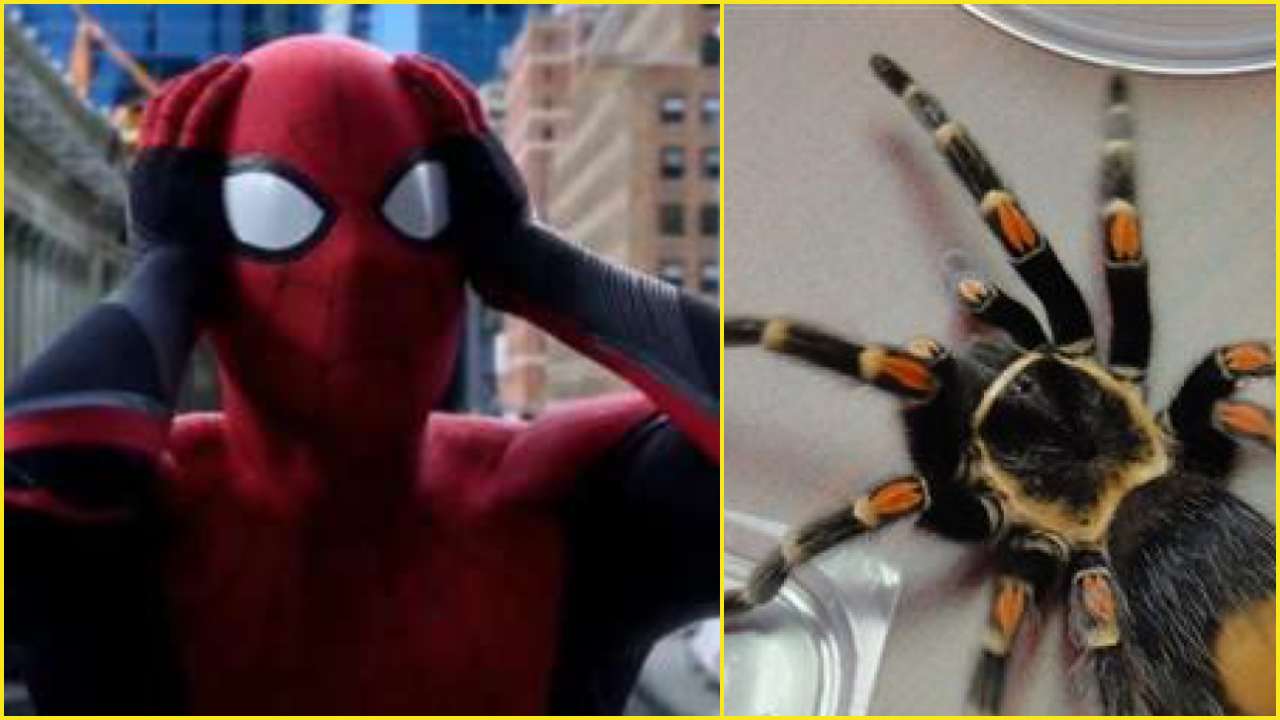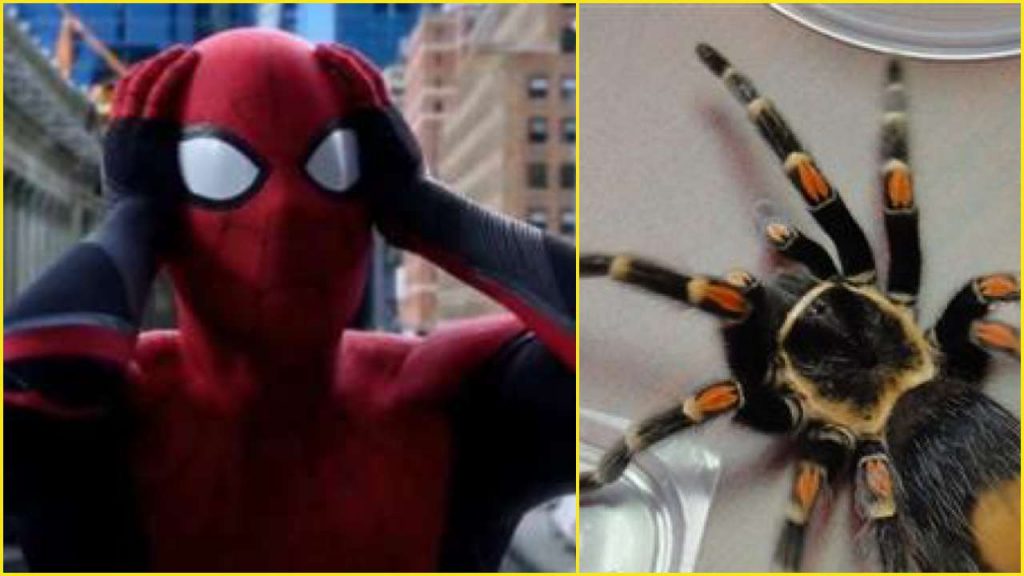 But TWF states that Peter had also posted a video as Spider-Man, where he revealed how he was bitten by a radioactive spider and got superhuman strength. Spider-Man's origin hasn't been shown in the MCU. We didn't get to see the same old scene from the previous two Spider-Man franchises where a lot of suspense is built around a mere spider bite. While it is great that no time was wasted upon that, we'd still like to see a quick fire scene of Peter Parker referring to the Spider bite. And that's why, this YouTube video is something that we desperately need to watch!! Maybe it will be shown, or referred to in Spider-Man 3. Following Spider-Man through YouTube, Tony also got his hands on that "Spider-Man catching a car" video from Civil War. So as Cap said, he was indeed busy….watching videos on YouTube!!!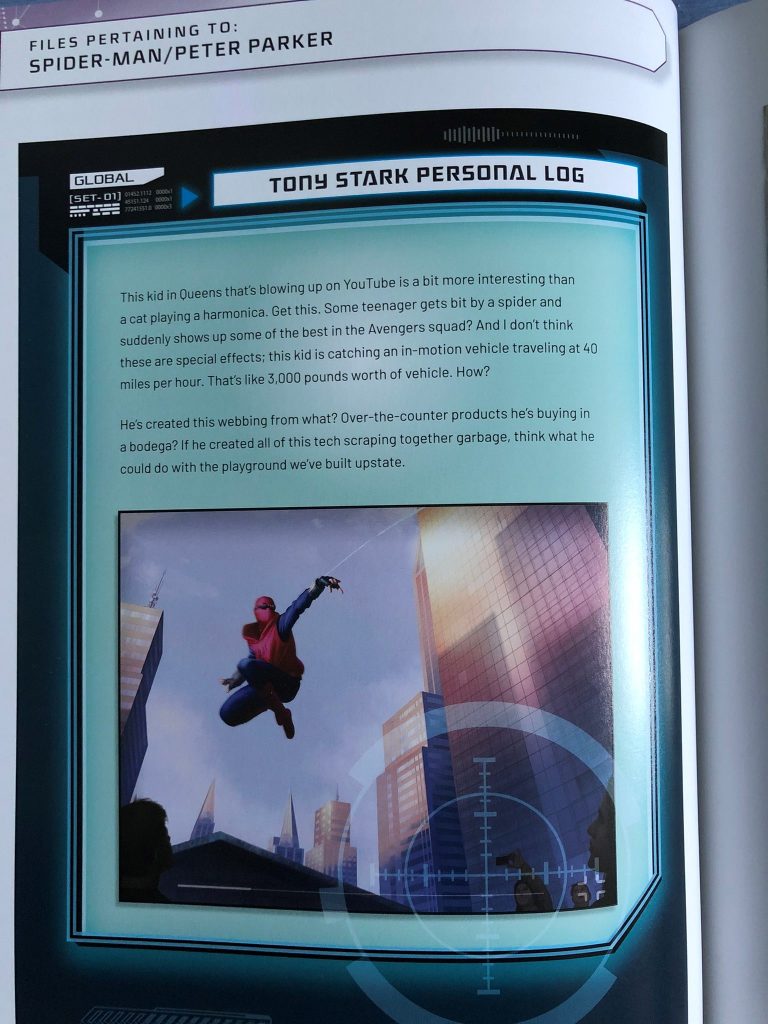 Here's what Tony wrote under his Personal Log:
"This kid in Queens that's blowing up on YouTube is a bit more interesting than a cat playing a harmonica. Get this. Some teenager gets bit by a spider and suddenly shows up some of the best in the Avengers squad? And I don't think these are special effects: this kid is catching an in-motion vehicle traveling at 40 miles per hour. That's like 3.000 pounds worth of vehicle. How?
He's created this webbing from what? Over-the-counter products he's buying in a bodega? If he created all of this tech scraping together garbage, think what he could do with the playground we've built upstate."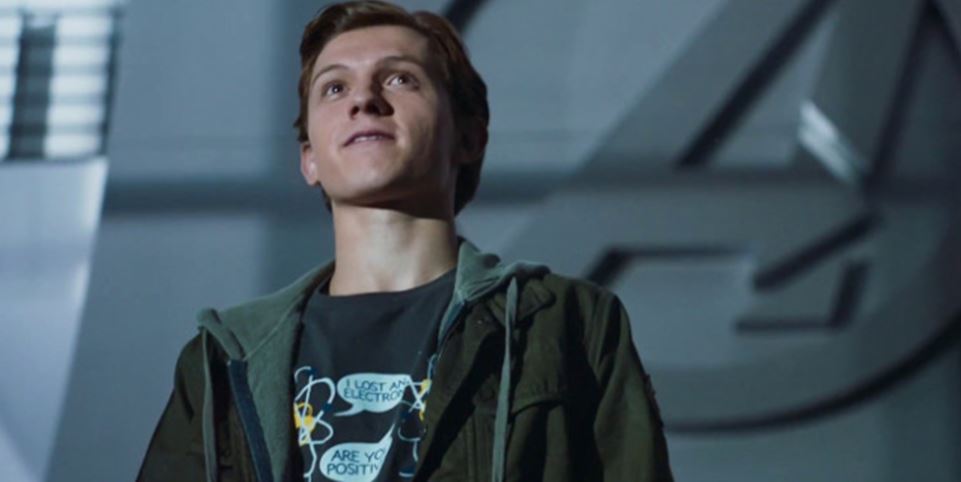 As Stark suggests, Peter Parker is really intelligent. It would have been nice to see him spending time at the Avengers HQ. Tony did offer him a place there, but it was too early for him back then. But after he clears his name in Spider-Man 3, we reckon that he could definitely spend some time at the Avengers HQ when the New Avengers team up. We'd love to see what Peter does with the kind of resources that Tony used to operate with. So far, we've only seen him create his new Spider-suit through Stark's tech. But, he could come up with something revolutionary, especially if he teams up with the likes of Smart Hulk and Shuri. Let's wait and see how the next Avengers project will turn out.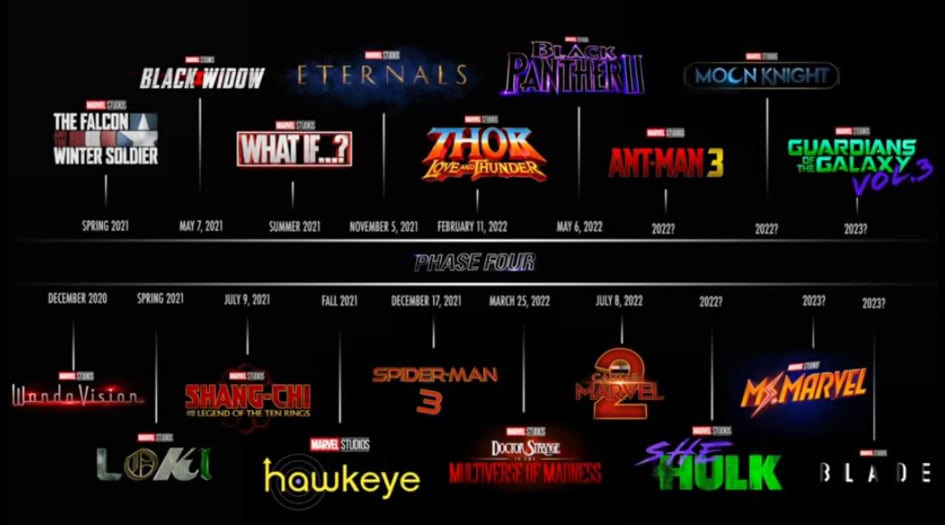 Till then, here's how the of the future slate of MCU looks – WandaVision is set to arrive on Disney+ in 2020. The Falcon and the Winter Soldier is confirmed for 2021 and it could arrive in Spring. Black Widow releases on May 7, 2021, Shang-Chi and the Legend of the Ten Rings on July 9, 2021, Eternals on November 5, 2021, Marvel & Sony's Spider-Man 3 on December 17, 2021, Thor: Love and Thunder on February 11, 2022, Doctor Strange in the Multiverse of Madness on March 25, 2022, Black Panther II on May 6, 2022, and Captain Marvel 2 on July 8, 2022. Blade, Ant-Man and the Wasp 3 & Guardians of the Galaxy Vol. 3 are also confirmed for future releases. As far as other TV shows are concerned, Loki, What if…? & maybe even Hawkeye will arrive next year. Ms. Marvel, Moon Knight, She-Hulk & the Nick Fury (SWORD) series will possibly arrive in 2022.