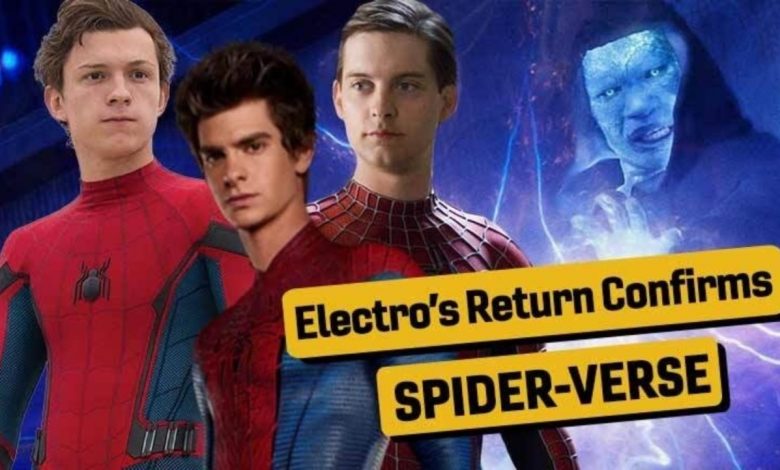 Just yesterday, it was revealed that Jamie Foxx was returning as Electro. It's needless to say that his return as Max Dillon/Electro was welcomed by everyone with open arms. After all, his casting and portrayal of the character was amazing, despite his lousy story arc in The Amazing Spider-Man 2. But since Kevin Feige is bringing him back, we've all been left wondering if we'll see the same version of Electro from TASM 2 step into the MCU, or will it be a different take upon the character. Well, Jamie Foxx has confirmed our assumption, and he has also revealed something major. He posted the following image on Instagram and then quickly deleted it: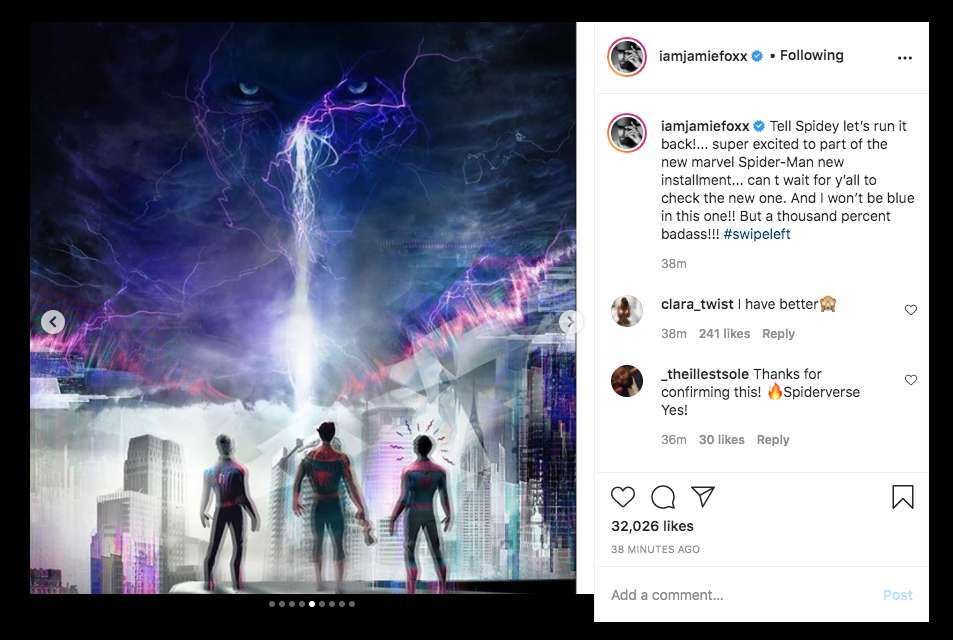 As we can clearly see in this image, Foxx was teasing a live-action Spider-verse movie. Spider-Man: Into the Spider-Verse was very successful on the animated front, and ever since we saw that film, we've been wondering if a live-action Spider-verse movie with Tom Holland, Andrew Garfield & Tobey Maguire will ever take place. Apparently, the answer is yes, and the set up for this crossover has already begun with the casting of Jamie Foxx in Spider-Man 3. Foxx could have deleted his post because this revelation of Spider-verse might just be too early, or he might have been playing with us just like Tom Hardy does every now and then.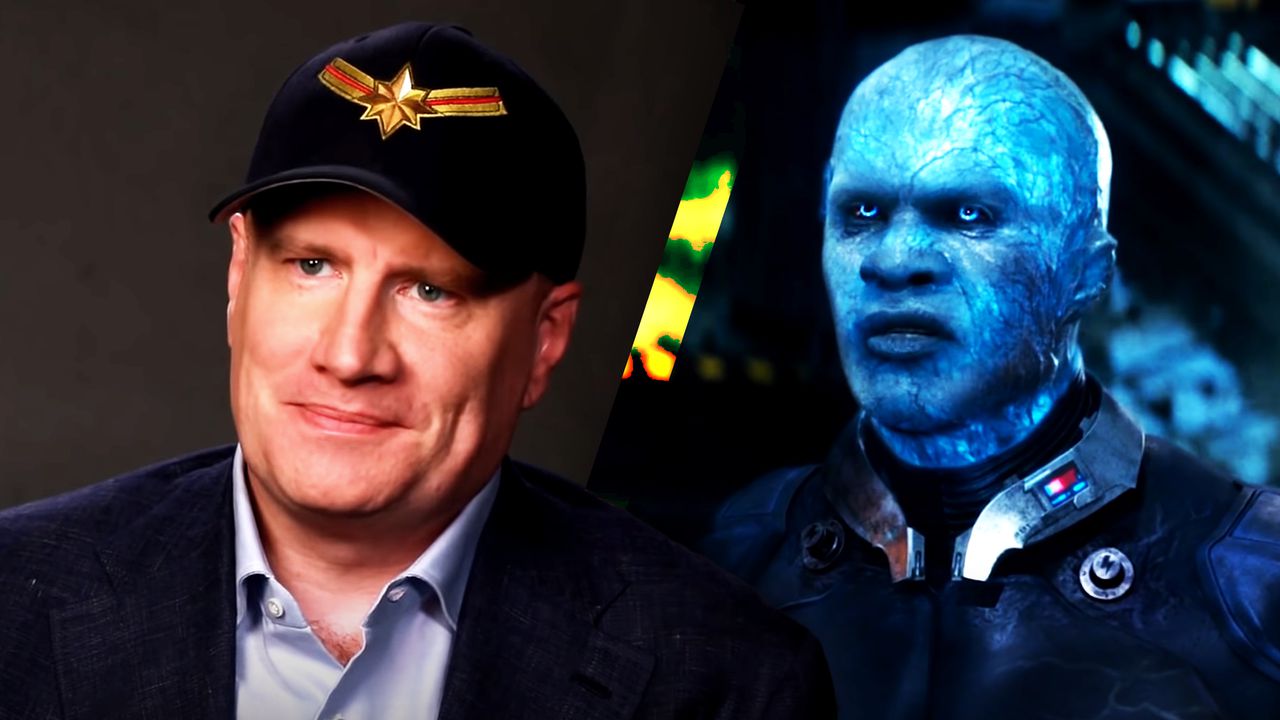 Besides the Spider-verse detail, he has also confirmed that his Electro will not be blue. Now, this is something that we did predict as there are two reasons for it. Kevin Feige liked Jamie Foxx's portrayal of Electro and that is why he has brought him back. But we also know that he likes to do his own thing in the MCU. When we talk about character appearances, his thing is mostly related to the comics in one way or the other. The MCU heroes & villains do get comic accurate suits, but those suits are all tinkered with, so they could fit within the modernized world that we live in.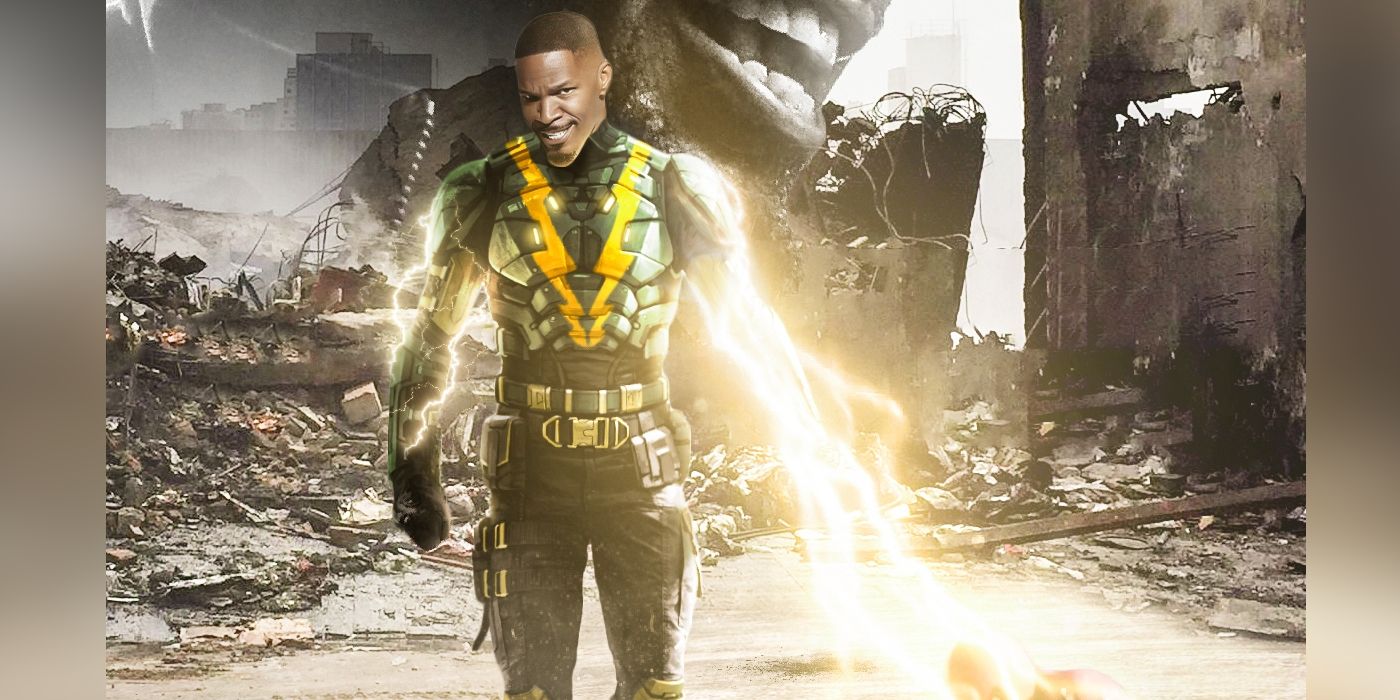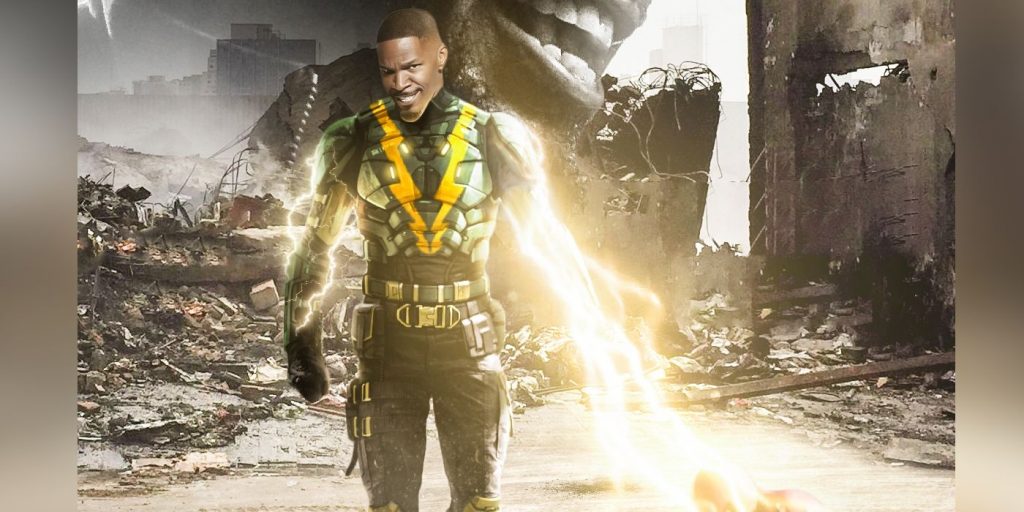 So, we reckon that Jamie Foxx will get a green and yellow suit within the MCU, kind of like the concept art you can see above. Another reason why his suit & persona is going to be different from the past is because Electro died in TASM 2. It has to be a different version of the character that exists within the MCU and isn't brought in from the universe of The Amazing Spider-Man.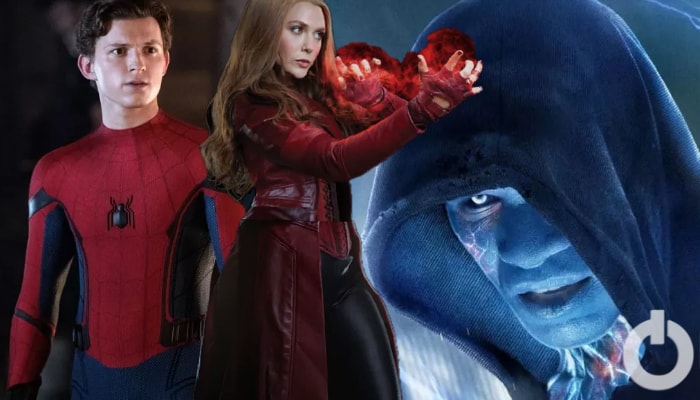 How the MCU's version of Electro will lead us into a Spider-verse movie remains to be seen. But, we have a reason to believe that it will be due to the events of WandaVision & Doctor Strange in the Multiverse of Madness. Let's wait and see if we will get any other Spider-verse/Multiverse character in Spider-Man 3.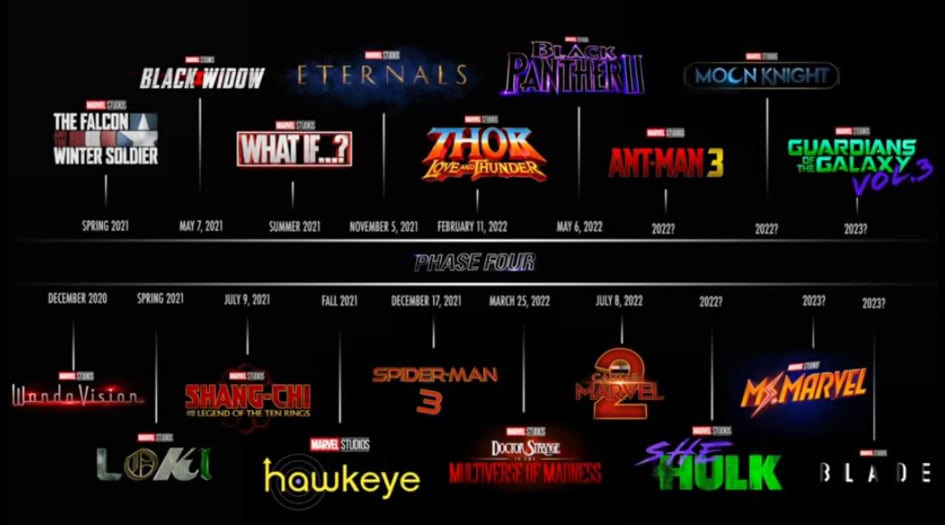 Until we get any further updates, here's how the next slate of MCU looks – WandaVision is set to arrive on Disney+ in 2020. The Falcon and the Winter Soldier is confirmed for 2021. Black Widow releases on May 7, 2021, Shang-Chi and the Legend of the Ten Rings on July 9, 2021, Eternals on November 5, 2021, Marvel & Sony's Spider-Man 3 on December 17, 2021, Thor: Love and Thunder on February 11, 2022, Doctor Strange in the Multiverse of Madness on March 25, 2022, Black Panther II on May 6, 2022, and Captain Marvel 2 on July 8, 2022. Blade, Ant-Man, and the Wasp 3 & Guardians of the Galaxy Vol. 3 are also confirmed for future releases. As far as other TV shows are concerned, Loki, What if…? & maybe even Hawkeye will arrive next year. Ms. Marvel, Moon Knight, She-Hulk & the Nick Fury (SWORD) series will possibly arrive in 2022.