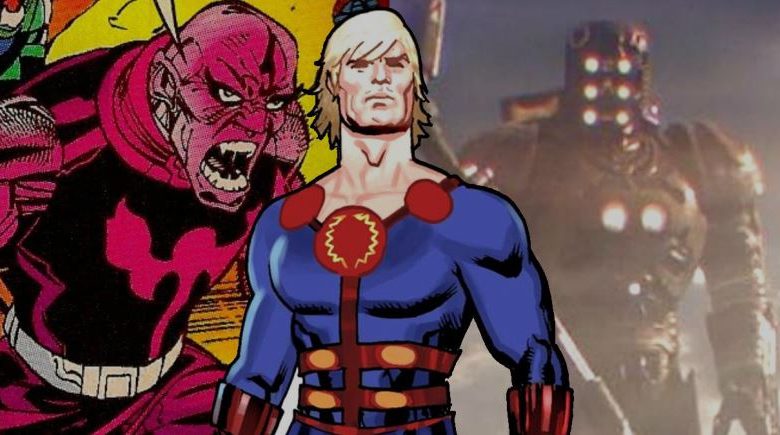 First Look at Eternals Villain Through Action Figure:
Now that Marvel's Eternals has suffered a year's delay, we shouldn't expect its trailer to arrive any time soon. It's a good thing that Marvel didn't start the digital marketing of Eternals this year. The COVID situation just kept getting worse and the theatres will take a while to start functioning in full capacity. That's why, Marvel saw it fit to start off their movie releases from May 2021. But apparently, some of the Eternals merchandise has already hit the market, and we've got a look at one of the Deviant villains from the film.
Back in September, Salma Hayek's Ajak was spotted through an Marvel Legends figure. And now, Marvel Legends series of action figures have also given us our very first look at one of the Deviants. So far, nothing specific about the deviants has been revealed, but the appearance of the deviant called Kro is surely going to surprise you. Here, check it out: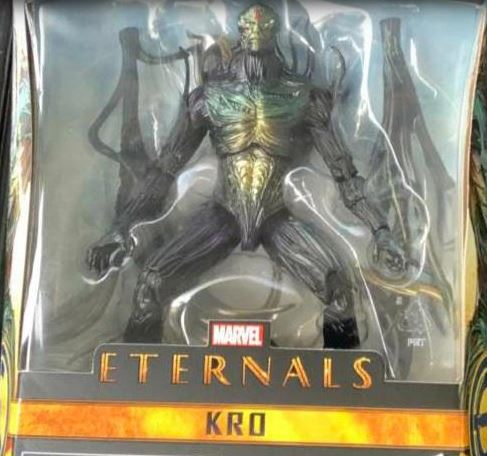 Kro's overall appearance is quite interesting as he looks kinda "buggish" instead of is pink comic book counterpart. We've been presuming that the Deviants have been in hiding all this time. Because of their appearance, they just couldn't blend in with mankind or the Eternals. But, they may have found a way to co-exist or stay alive in hiding because last December, Kevin Feige spoke about the appearance of the Deviants. He said:
"Deviants are in the film. We'll see Deviants that will look unlike any Deviants you've seen in the comics. This is a new form of Deviants we're revealing in the movie."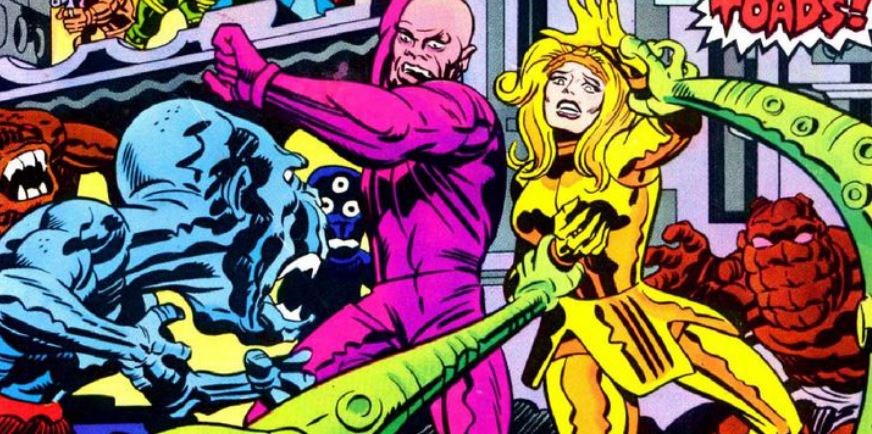 Another important aspect about Kro in the comics is that he had a one-off relationship with Thena. Now that could be one of the major story elements in Eternals. A plot leak of Eternals seemingly revealed the character traits of all Eternals, and it mentioned that Thena had been hiding a big secret for centuries. Here's what her description states:
"Thena (Angelina Jolie) is deadliest of the Eternals and has superhuman reflexes. She is brash, rebellious and prone to breaking the rules, and carries a great secret."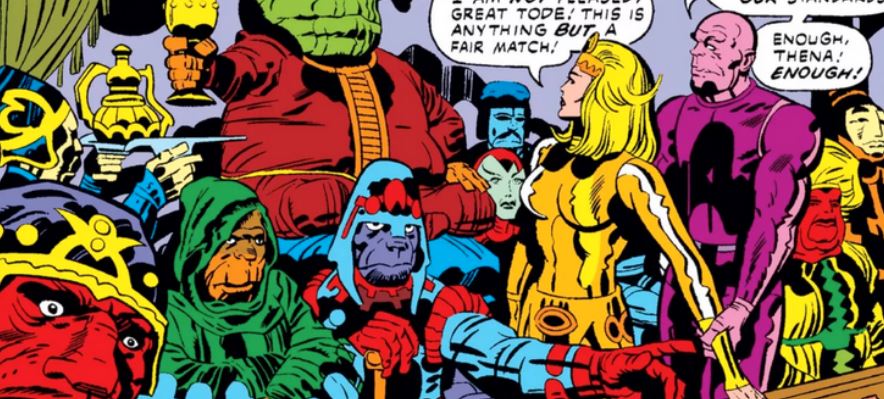 Since she is rebellious and prone to breaking the rules, we could assume that she had a relationship with one of the Deviants (Kro) even though the Deviants are considered to be enemies by the Eternals. This story element could come in handy as it could lead towards the notion that Eternals & Deviants can co-exist. To make things even more interesting, the big secret that Thena might be hiding could be a child that she had with Kro all those years ago. Because of Thena's relationship with Kro, she might actually support Sersi's relationship with Dane Whitman, a human. The Eternals are supposed to come out of hiding in this upcoming movie. So, all these twists and secrets about them will be revealed as well.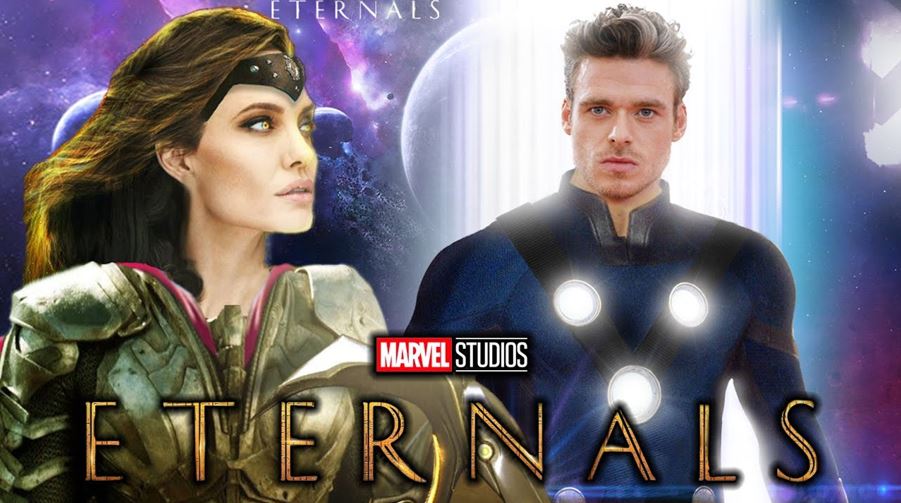 Let's wait and see how things go. Marvel's Eternals is set to arrive on November 5, 2021. Here's the official synopsis of the film:
"Marvel Studios' The Eternals features an exciting new team of Super Heroes in the Marvel Cinematic Universe, ancient aliens who have been living on Earth in secret for thousands of years. Following the events of Avengers: Endgame, an unexpected tragedy forces them out of the shadows to reunite against mankind's most ancient enemy, The Deviants. The outstanding ensemble cast include Richard Madden as the all-powerful Ikaris, Gemma Chan as humankind-loving Sersi, Kumail Nanjiani as the cosmic-powered Kingo, Lauren Ridloff as the super-fast Makkari, Brian Tyree Henry as the intelligent inventor Phastos, Salma Hayak as the wise and spiritual leader Ajak, Lia McHugh as the eternally young, old-coul Sprite, Don Lee as the powerful Gilgamesh, Barry Keoghan as the aloof longer Druig, and Angelina Jolie as the fierce warrior Thena. Kit Harrington was cast as Dane Whitman."