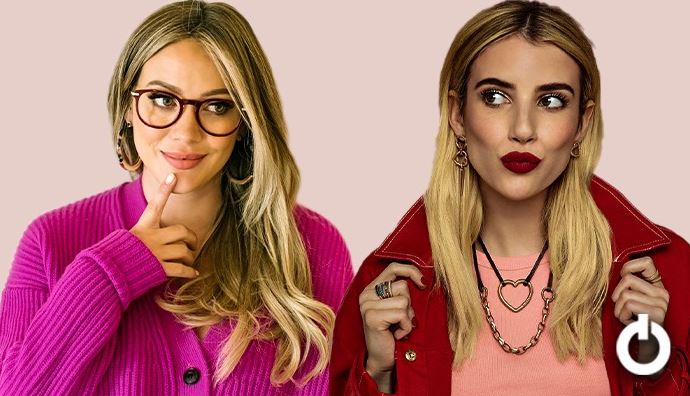 Celebs Pregnancy During Lockdown:
Is your Instagram feed overflowing with beautiful pictures of pregnant bellies? Every other day we are hearing news of a famous celebrity announcing their pregnancy during the Coronavirus lockdown. The pandemic has turned our lives upside down this year. It has affected jobs, the economy, and production and has changed our lifestyle. In Tony Stark's words from Avengers: Infinity War; the Earth was closed for several months before it began to adapt to the new normal gradually. One silver-lining in the lockdown is that it brought most of us closer to our families. It finally got a break from the hustle-bustle of lives and connected with our loved ones.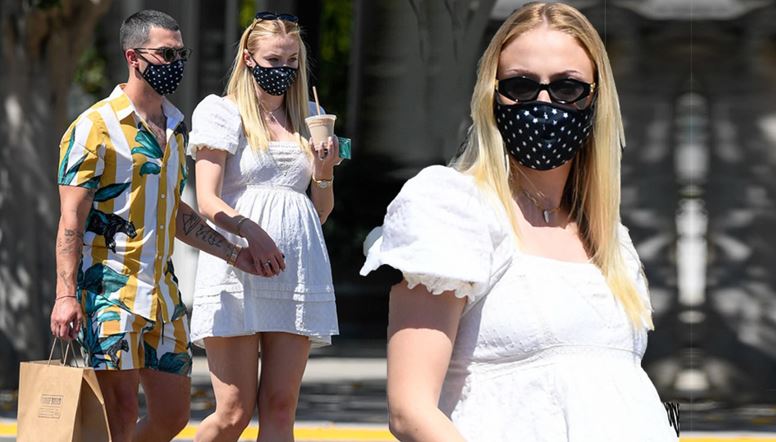 Hollywood has also been affected by COVID19, shutting down or delaying many productions, filming, and events. The actors can finally make time from their busy schedules for their homes. Their Insta feed shows how they are enjoying their vacations at their mansions by cooking, working out, eating, and dedicating time to their families. So, it's no surprise that celebs are making the best of this to expand their family. It's not necessarily because they are spending too much time with their partners but because they can give their undivided attention to their pregnancy without worrying about work. From influencers to celebrities, models, and actors, our Instagram home page is buzzing with the pregnancy journey.
 1. Rooney Mara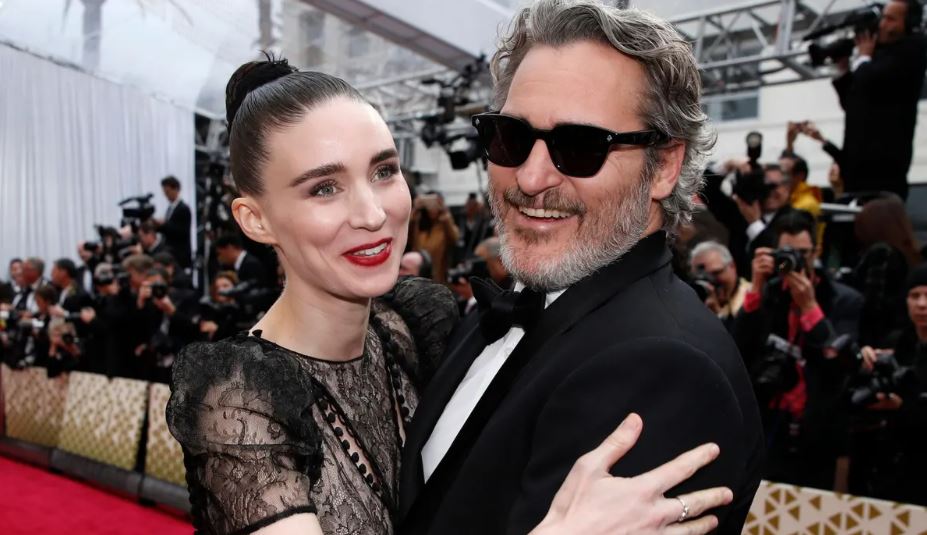 Joaquin Phoenix and Rooney Mara are the power couple of Hollywood. Not only are acing in their career as critically acclaimed actors but are also growing strong as a couple since 2016. They threw us on a loop when pictures of Rooney Mara in baggy t-shirts with a baby bump started to flood the internet. The couple recently welcomed their first child and named him after Joaquin's late brother, River. So, the kid has an Oscar-winning dad and an Oscar-nominated mum, hmmm…
 2. Rachel McAdams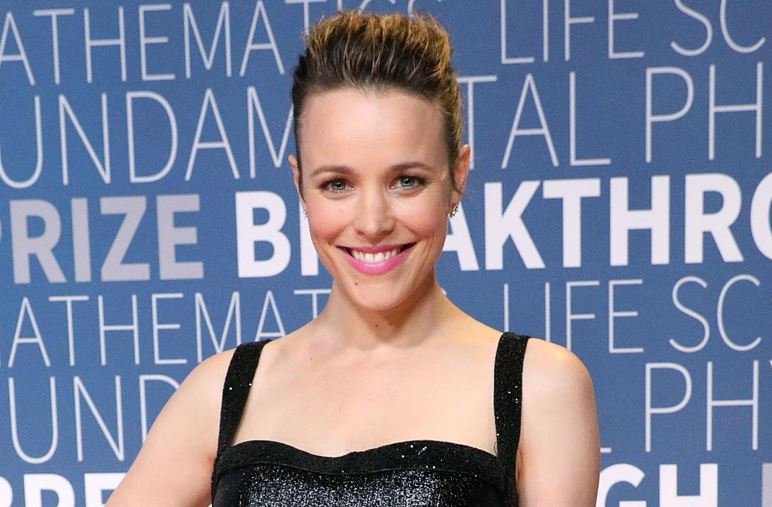 The famous actress from The Notebook and Mean Girls is ready to welcome baby no. 2. The actress has maintained a low profile for quite some time and keeps her life extremely private. She gave birth to her first child quietly away from the public eye and never revealed his name.
 3. Candice Accola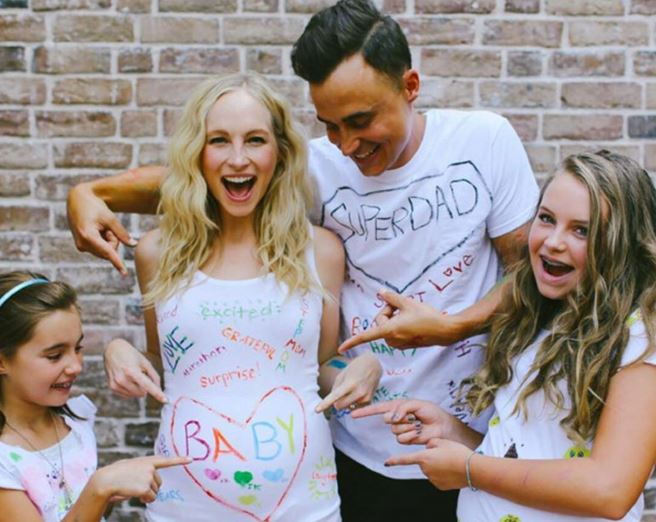 We know the charming and beautiful Candice from the popular teen drama, The Vampire Diaries, and The Originals. Young Caroline Forbes became a mother for real in 2016. In fact, her character Caroline got pregnant with the twins because Candice was really pregnant. Now the actress is expecting her second baby and we can't stop adoring her Insta pictures with the baby bump and the pretty dresses.
 4. Emma Roberts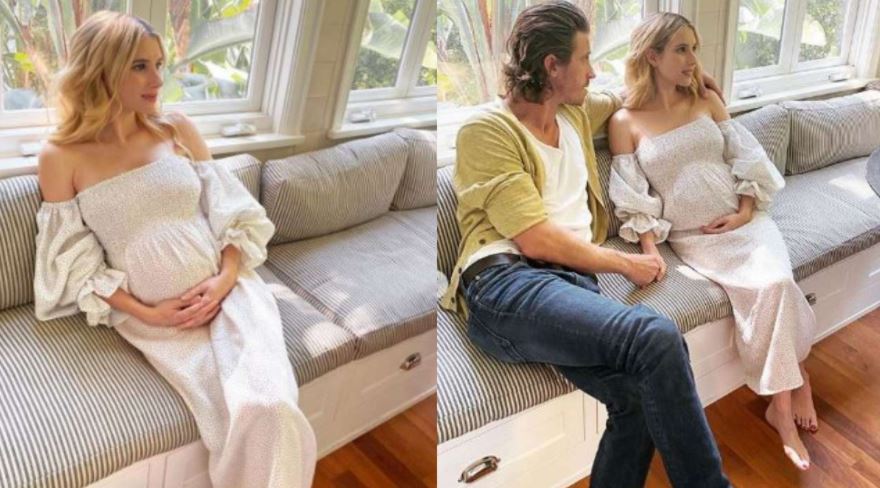 The biggest surprise was learning about Emma Roberts's pregnancy. C'mon! When did she grow up so fast? Most people know her as the star of American Horror Story, but some of us still see her as the rebellious teen in Wild Child. Regardless, she looks stunning and radiating in her pregnancy pictures.
 5. Mindy Kaling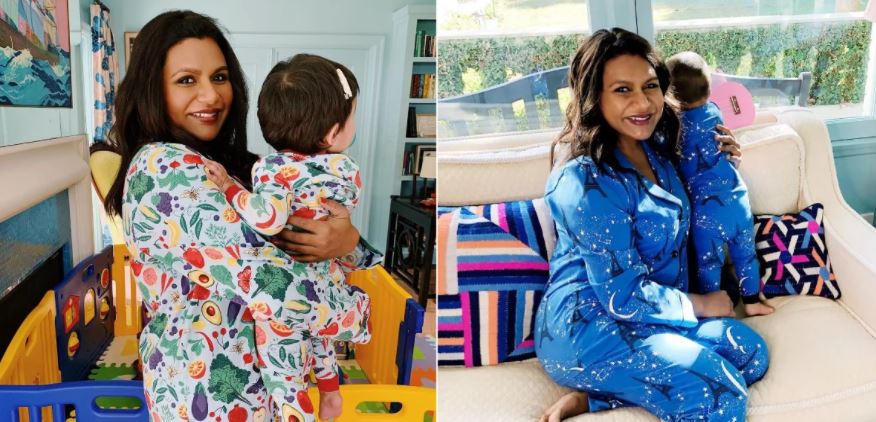 Unlike other celebs, Mindy kept her pregnancy a secret. Everyone was caught in surprise when she announced that she gave birth to a baby boy on 3rd September. She, however, was pretty open about her experience with the pregnancy and pandemic. Currently, she is having a great time with the little one's drama echoing through the house.
 6. Hillary Duff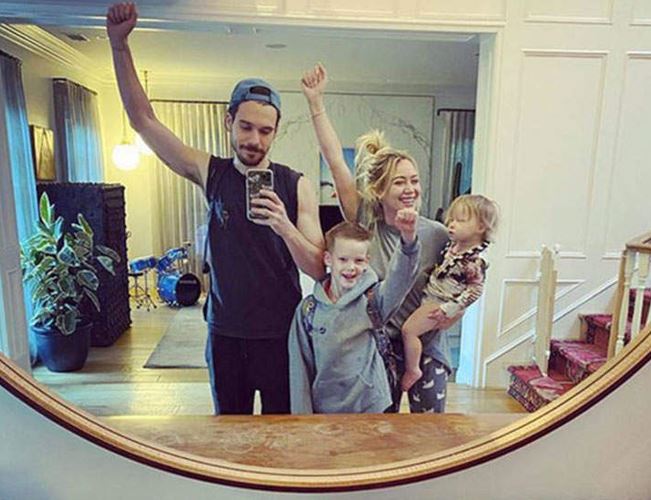 Hillary is the latest name to be added to this list. She got married to Matthew Koma in December 2019 and is now expecting her third child. She announced her pregnancy with Matthew on Instagram with the sweetest caption "We are growing!!! Mostly me…"
 7. Melissa Benoist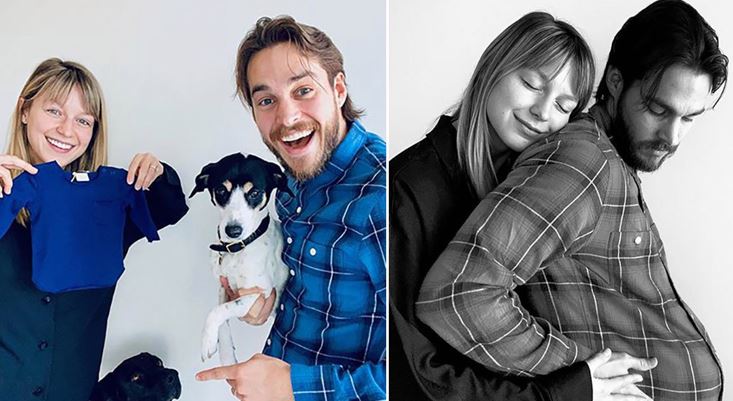 The Supergirl star, Melissa shared the news of her pregnancy with her husband and Supergirl costar, Chris Wood with an unconventional caption "A non-canine child is coming to our family very soon!!!". The couple welcomed their son Huxley Robert Wood in around September and shared a super cute image of his tiny hand.
 8. Meghan Trainor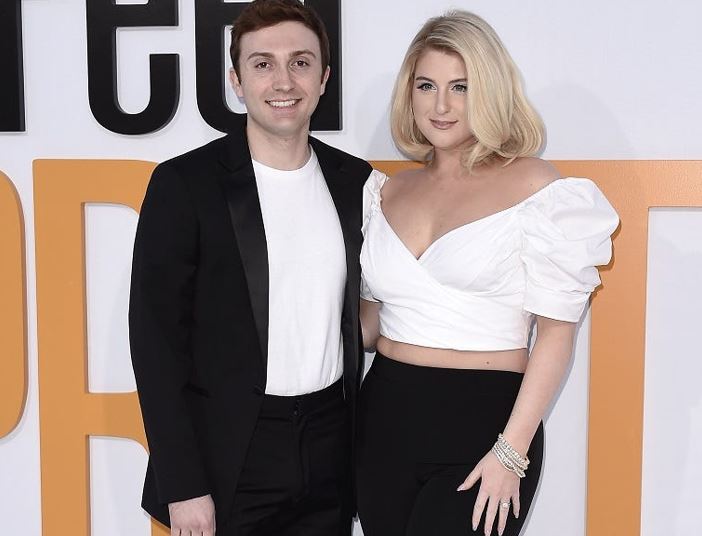 The well-known singer of 'All About That Bass' shared the news of her pregnancy last week with husband Daryl Sabara. Megan has also revealed the sex of the child and we are now expecting a baby boy in the couple's family.
 9. Ashley Tisdale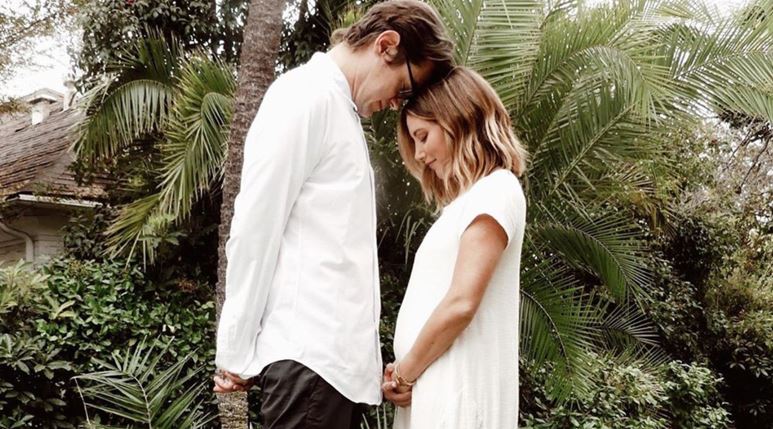 Can you believe that the popular Disney teen from High School Musical and The Suite Life Of Zack & Cody is pregnant? Time is flying so fast and now I feel old. She announced her pregnancy with a beautiful picture with her husband Christopher French. This would be their first child and we wish a lot of love and happiness for them.
 10. Mandy Moore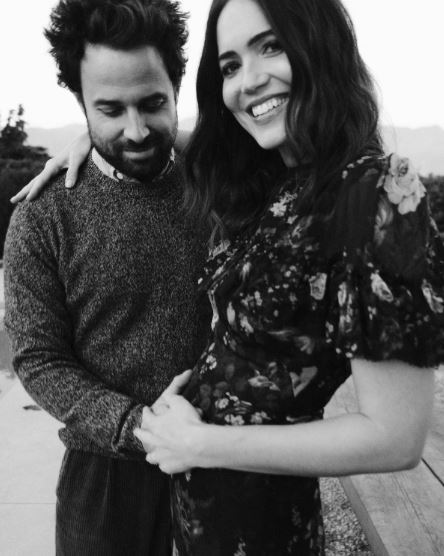 Singer and actress Mandy Moore rose to prominence from A Walk To Remember, followed by This Is Us. Her fans and family are super happy for her as she is going to welcome her first child. Milo Ventimiglia, who plays her on-screen husband on 'This Is Us' has also extended his happiness and congratulations.
Other honorable names are-
America Ferrera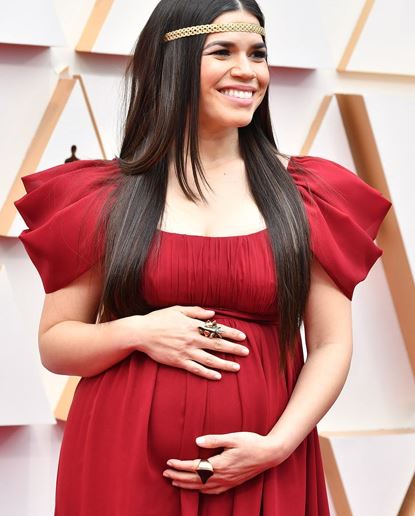 Ashlee Simpson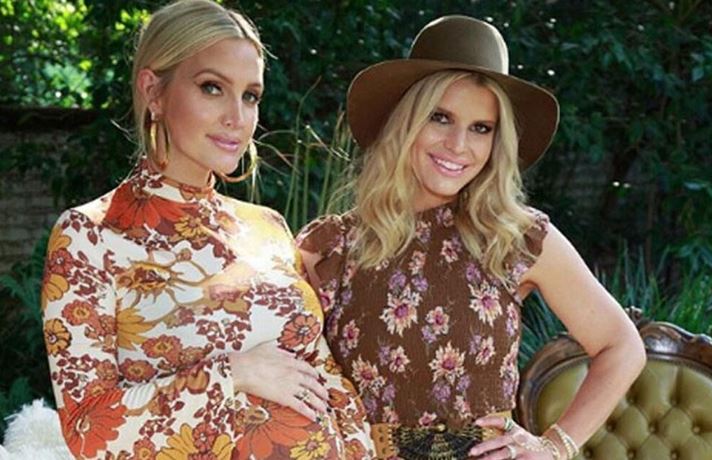 Princess Eugenie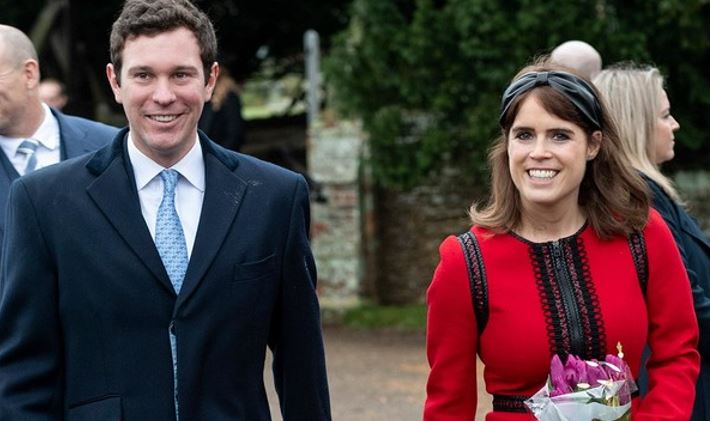 Ed Sheeran and Cherry Seaborn