News
Television
The Boys Season 2 Introduces the Perfect Parody of Hawkeye (& Green Arrow)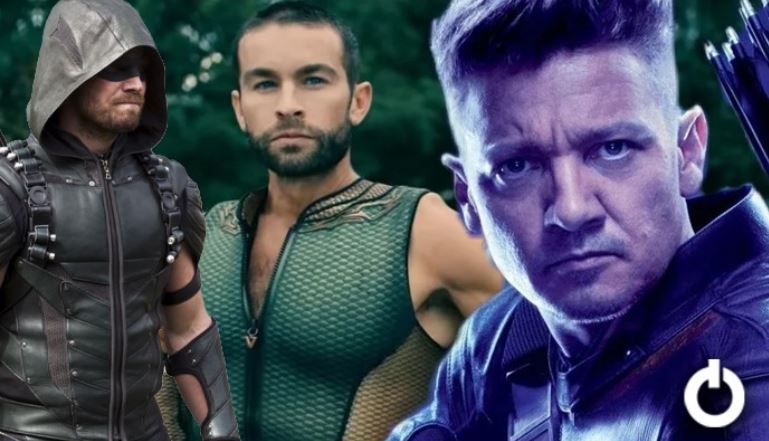 Many fans would agree that The Boys is possibly the best Superhero TV show ever created. It starts off seeming to be a total parody of the Superhero genre that is prevalent in present day. But it grows into an intellectual satire that shows us a very dark reality of what things could be if Superheroes actually existed in our world. The "human" part in Superhumans could always drive them towards insatiable desires. And that's where things would start to become worse for the people around them. That's what The Boys portrays by presenting its heroes in the form of a parody that would attract viewers. Season 1 took a dig at Marvel & DC heroes. Now, The Boys Season 2 also continues to do that with its introduction of a counterpart of Hawkeye from Marvel & Green Arrow from DC.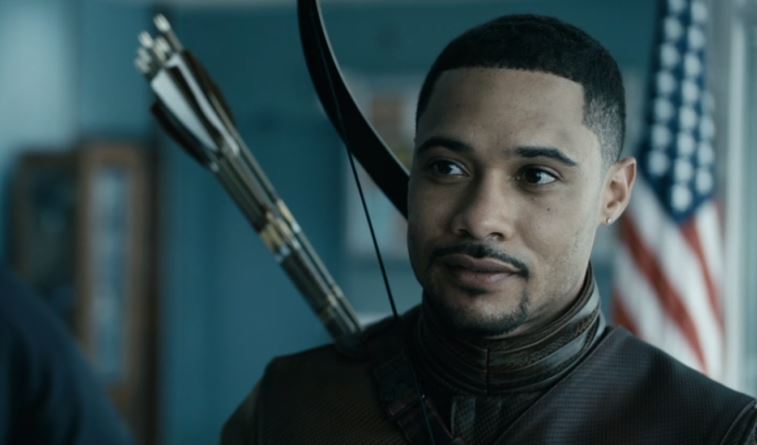 During the first 3 episodes of Season 2, the Aquaman (& Namor) rip-off called The Deep was seen hitting rock bottom after the events of Season 1. The Deep himself is a big example of being a parody as he is constantly mocked for his fish talking abilities. And that berates him on an emotional level. And to help him tackle his inner demons (which may or may not be his gills), a rip-off version of Hawkeye & Green Arrow is introduced. He is called "Eagle the Archer."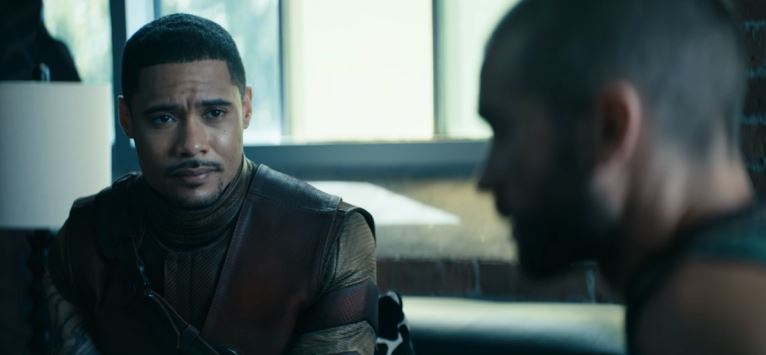 His name itself takes a bit from both Marvel & DC. "Eagle" is the alternate bird name replacing the "Hawk" in Hawkeye. And you could say that "Archer" represents the Green Arrow part of the name. Along with the name, Eagle's costume gives major Hawkeye vibes as well. As Eagle empathizes with The Deep, he talks about his crisis & confidence issues of the past. After all, just like Oliver Queen & Clint Barton, he was also an archer fighting superheroes with a bow & arrows. The joke of running out of arrows also came up. But ultimately, Eagle was able to find his self-worth when he joined a cult.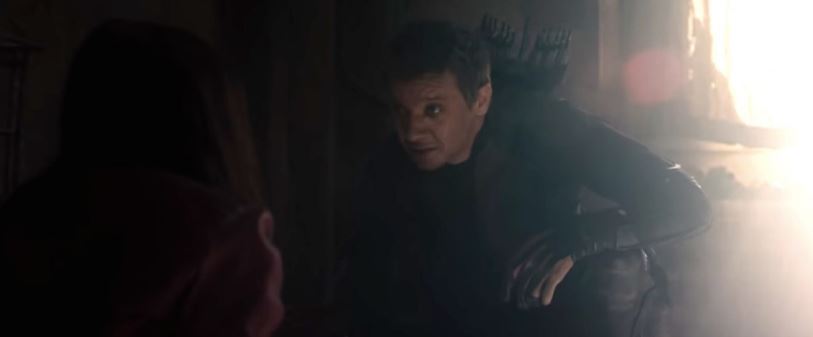 During the final battle of Age of Ultron, we saw Hawkeye addressing the situation that Eagle found himself in. While giving a pep talk to Wanda, he stated "We're fighting an army of robots, and I have a bow and arrow. None of this makes sense." This was Marvel's way of pointing out the fact that Clint's ultimate skill is nothing but his unerring accuracy. But, they were able to show us the positives of it. The Boys on the other hand deals with the worst-case scenario for an archer in the midst of superhero battles. This fits in perfectly with the premise of the series.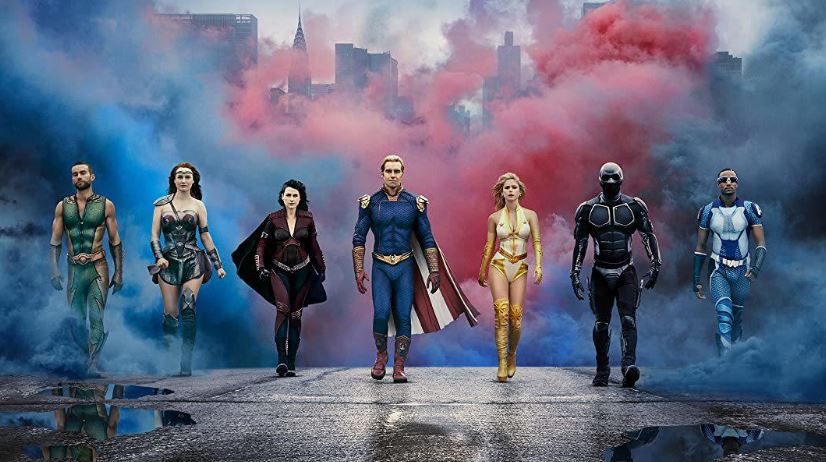 The Deep & Eagle aren't the only parodies. Queen Maeve shows us how Wonder Woman could be a depressed alcoholic, Homelander is a psychopathic man-child version of Superman, A-Train is actually a junkie version of the Flash, Black Noir is basically a murderous Batman, Stormfront is Shazam with evil tendencies and instead of Martian Manhunter, The Boys came up with the invisible Translucent. Season 1 also teased an Ant-Man parody. And, Season 2 has teased Soldier Boy, who fought in World War II just like Captain America. Jensen Ackles has been cast as Soldier Boy, and he will appear in The Boys Season 3.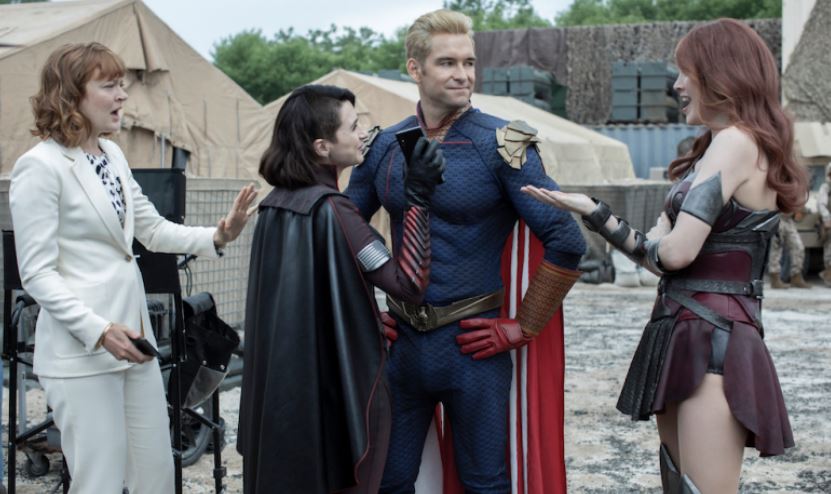 Let's see what more parody versions of superheroes does The Boys have to offer us. The Boys Season 2 Episode 4 returns this week. Here's the official synopsis of the new season:
"In Season 2, The Boys are on the run from the law, hunted by the Supes, and desperately trying to regroup and fight back against Vought. In hiding, Hughie (Jack Quaid), Mother's Milk (Laz Alonso), Frenchie (Tomer Capon), and Kimiko (Karen Fukuhara) try to adjust to a new normal, with Butcher (Karl Urban) nowhere to be found. Meanwhile, Starlight (Erin Moriarty) must navigate her place in The Seven as Homelander (Antony Starr) sets his sights on taking complete control. His power is threatened with the addition of Stormfront (Aya Cash), a social-media-savvy new Supe, who has an agenda of her own. On top of that, the Supervillain threat takes center stage and makes waves as Vought seeks to capitalize on the nation's paranoia."