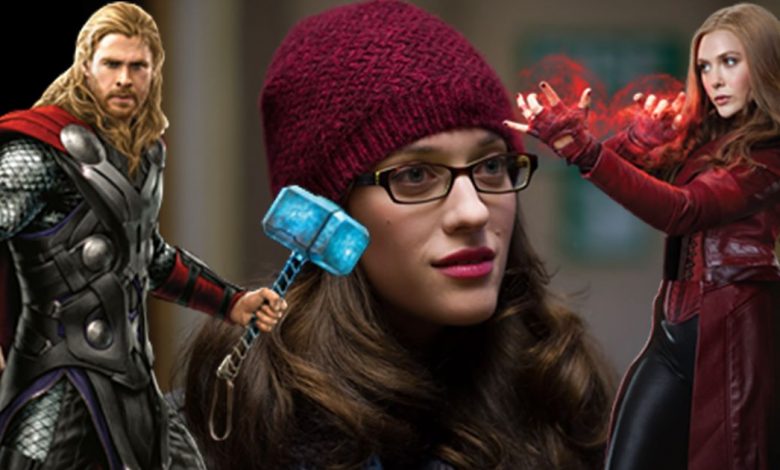 The WandaVision trailer was loaded with a great number of details. Marvel has developed this habit of packing a lot of stills within a very short trailer, and they've continued this trend with the WandaVision trailer as well. Only a frame by frame viewing of the trailer allowed us to grab all the details hidden in it. Apart from some great Easter Eggs, the trailer also showed us a few of the cast members of the upcoming series. Among them, there was a split second frame which actually showed us Darcy (Kat Denning) from Thor. But apparently, not many people were able to spot her.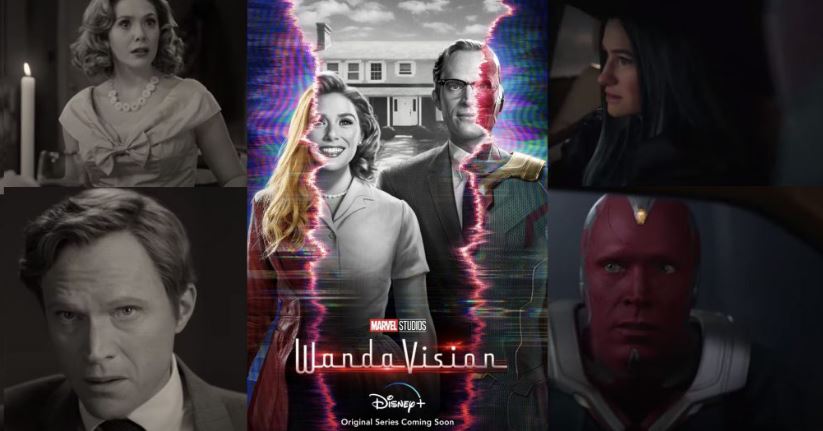 We were clearly able to spot Elizabeth Olsen, Paul Bettany, Katheryn Hahn, and Teyonah Parris in the trailer. Jimmy Woo from Ant-Man and the Wasp is also supposed to be in this series, but he wasn't a part of the trailer. Initially, we thought the same about Darcy (Kat Denning). But she was actually there, standing behind all the SWORD agents. She shows up right when Monica Rambeau (Teyonah Parris) gets shot out of Wanda's reality, and falls at a SWORD facility, right in front of all the agents.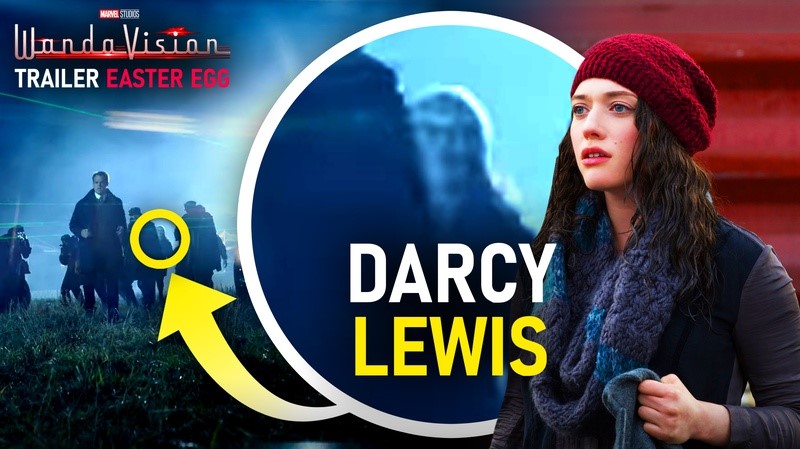 So after being an intern for jane Foster, Darcy has been recruited by SWORD. But is that all she is doing in WandaVision, tagging along with SWORD? Well, a report from Murphy's Multiverse suggests that this time around, she has been tasked been something very important. So far, Kat Denning has only made two big contributions to the MCU (get your head out of the gutter). One of those is interrupting Jane on her date in Thor: The Dark World, and the second is, giving Mjolnir the best name ever – Mewmew!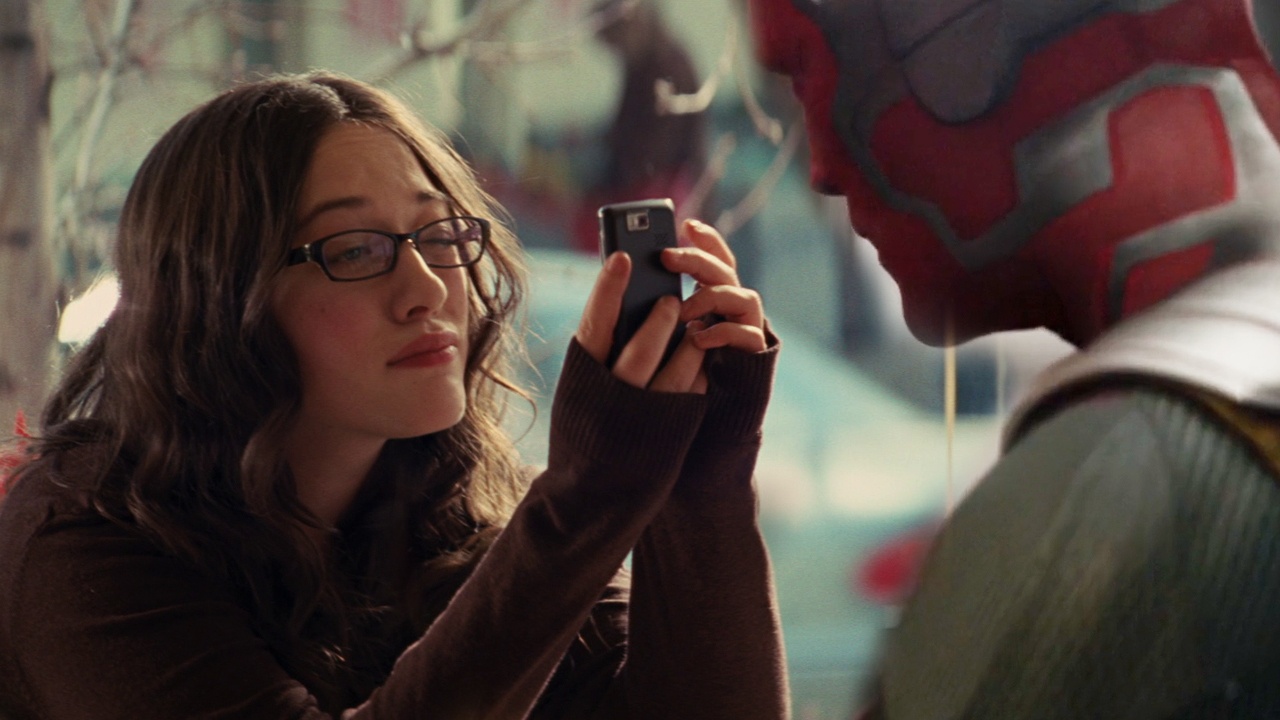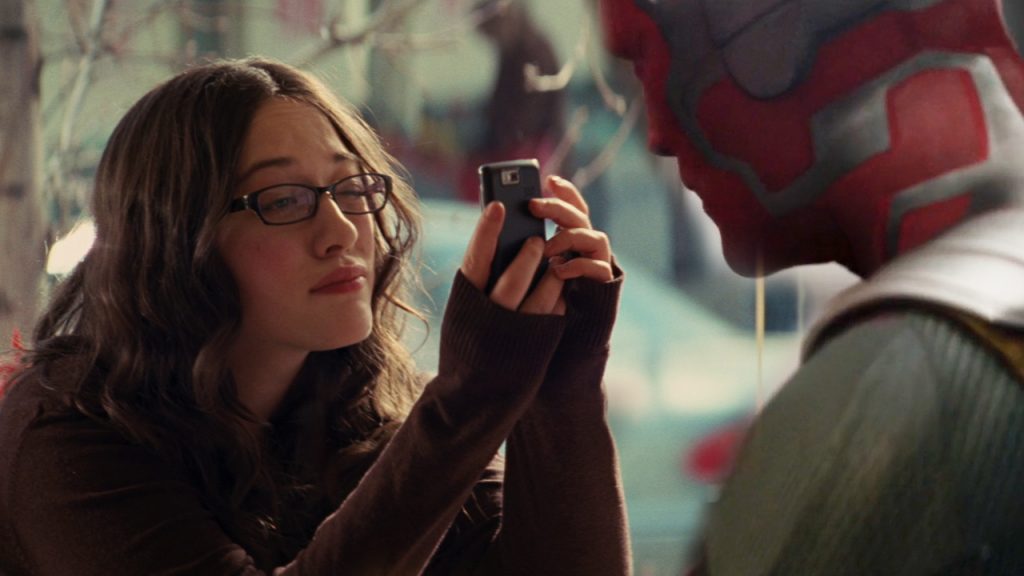 What I mean to say is that Darcy hasn't really done anything crucial. But Charles Murphy reports that Darcy will actually be the key to bring Vision back. He wrote:
"We don't quite know how Darcy and Vision end up crossing paths but we've heard from sources that Darcy ends up being a key figure in getting Vision back on his feet. One scene described to us has Darcy informing a very confused Vision of the tragic circumstances of his death. And so whatever series of events that have transpired since the last time we saw her, Darcy somehow ends up working on piecing the Vision back together again."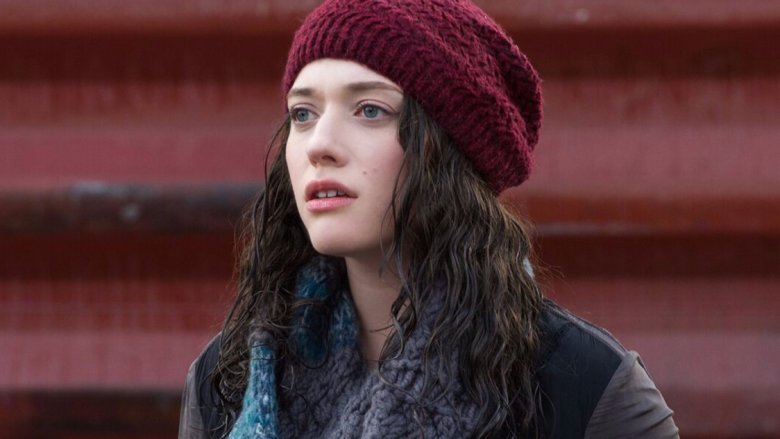 So, it's quite amazing that Darcy Lewis will get a much bigger role in the MCU for the first time. White Vision has been rumored to arrive in the series. So, she might actually help in assembling that version of the Vision. Even though Wanda has created a new reality and a new Vision, there's a chance that this reality and Vision could once again be taken away from her. So, Darcy will become crucial when she assembles a new version of Vision, the one that was teased in Avengers: Infinity War (without the Mind Stone).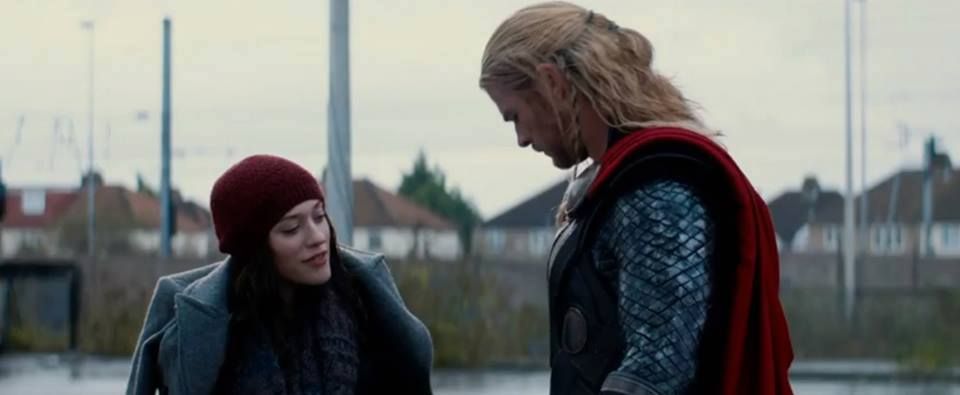 Another doubt that people have about Darcy is about her return in Thor: Love and Thunder after WandaVision. Kat Denning was recently asked about it, and she replied – "I don't know. I genuinely don't know." Even if she knew, she couldn't tell us. So, let's wait and see what happens.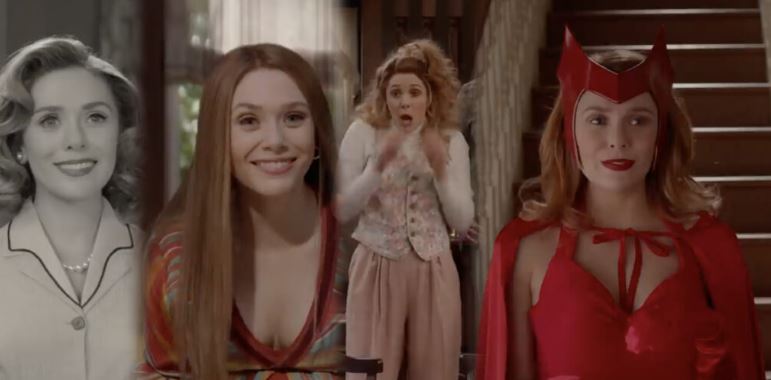 Disney has confirmed that WandaVision is set to arrive on Disney+ in December. As for The Falcon and the Winter Soldier, its Disney+ page shows that it is coming out in 2021. Here's how the rest of the slate of Phase 4 & 5 looks for now – Black Widow releases on November 6, 2020, The Eternals on February 12, 2021, Shang-Chi and the Legend of the Ten Rings on May 7, 2021, Marvel's Spider-Man 3 on December 17, 2021, Thor: Love and Thunder on February 11, 2022, Doctor Strange in the Multiverse of Madness on March 25, 2022, Black Panther II on May 6, 2022, and Captain Marvel 2 on July 8, 2022. Blade, Ant-Man, and the Wasp 3 & Guardians of the Galaxy Vol. 3 are also confirmed for future releases. As far as other TV shows are concerned, Loki, What if…? & maybe even Hawkeye will arrive next year. Ms. Marvel, Moon Knight & She-Hulk will possibly arrive in 2022.