Movies
Vin Diesel Hints At WWE Star John Cena Joining Fast And Furious 9!!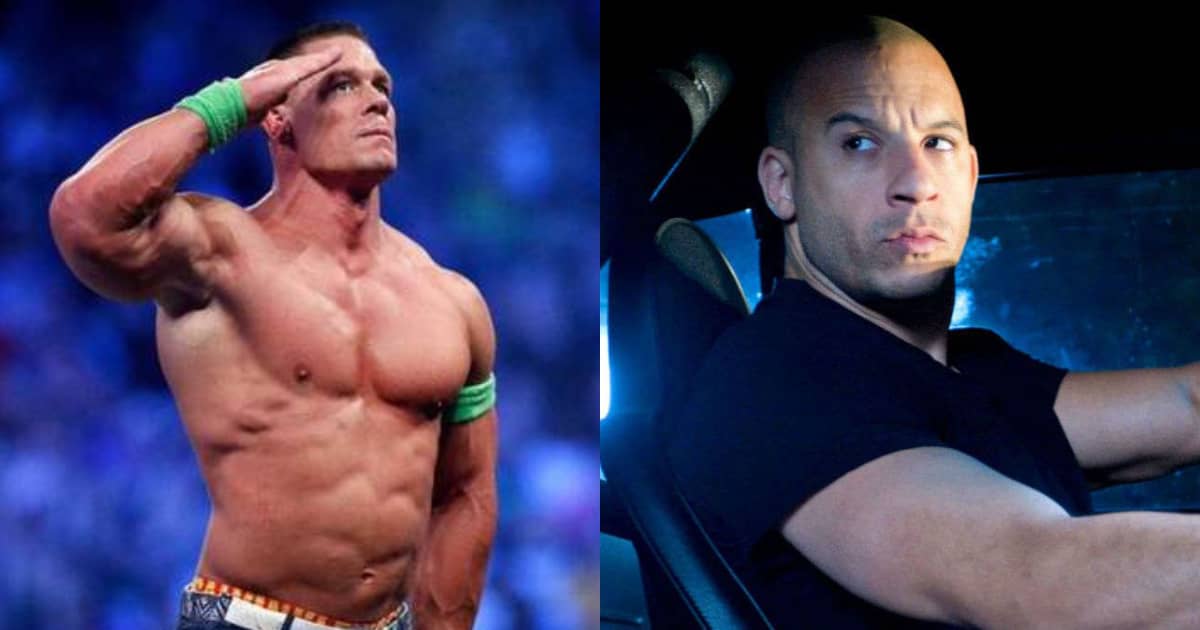 As the Fast and Furious Spin-off Hobbs & Shaw starts taking its first few steps before take-off, Fast and Furious 9 – the untitled ninth installment to the blockbuster Fast and Furious movie franchise has also started flapping its wings. Earlier we reported that the Dwayne Johnson and Jason Statham starrer Hobbs & Shaw has reportedly roped in Keanu Reeves aka John Wick to play a mysterious role in the spin-off movie. Well, the parent franchise is not far behind. They too have managed to bring in a John to play an important role in their movie. But it is not John Wick. It is someone whom you might know as the real invisible man, a WWE Superstar and Heavyweight champion as well as the subject matter of countless memes in social media. Presenting – Vin Diesel hints at WWE Star John Cena joining Fast and Furious 9!!
There is a reason Vin Diesel has decided to personally flaunt the involvement of John Cena in the upcoming Fast and Furious 9 project. As it turns out, Dwayne 'The Rock' Johnson, who plays the character Luke Hobbs in the Fast and Furious universe, has been seen flaunting the number of talented actors his new movie has manage to bring in. With the supposed addition of Keanu Reeves in the spinoff project, Vin Diesel has had enough. There appears to be a serious rivalry developing between Vin Diesel and the Rock. Not to be outpaced in this race, Vin Diesel has taken to social media to show-off his own set of actors for the Fast and Furious project, where he plays a lead role.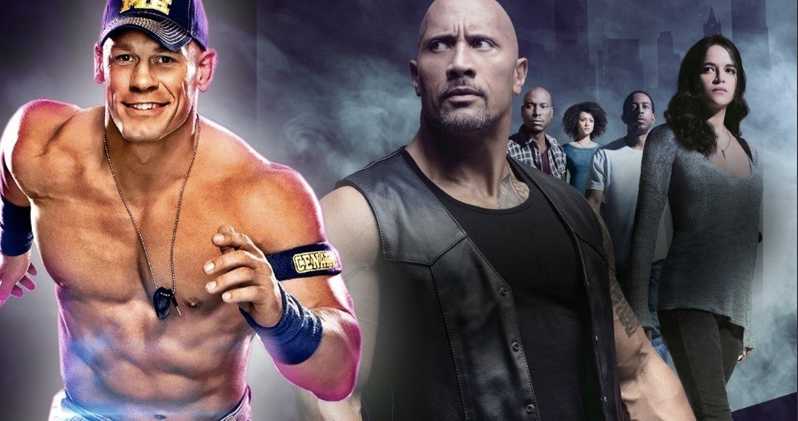 It was recently revealed by Dwayne Johnson himself at the latest Sundance festival that his character, Luke Hobbs, will not be returning to the core movie franchise and would instead become a part of the spinoff Hobbs & Shaw sub-franchise. The decision of the Rock to not play a part on the ninth instalment of Fast and Furious series has certainly created a rift between him and the rest of the actors. The following video where Vin Diesel is seen showing off the latest addition to his movie is proof enough.
Here is the video we are talking about:
In the video, the Fast and Furious actor is heard saying something fairly interesting and we quote:
"Guys, as you know I'm always thinking fast and thinking about the responsibility of making something iconic. I know this sounds crazy, but every blue moon I feel like Pablo up there sends me someone, another soldier for the fight for truth… and today someone came by the Toretto Gym that speaks to what Pablo would've brought me."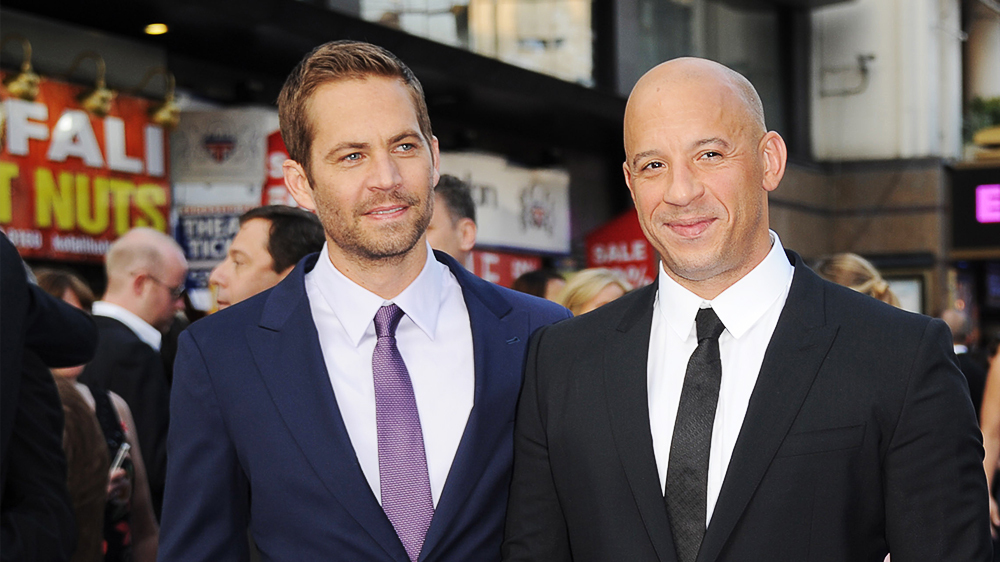 We will break it down for you even more: "Pablo" is what Vin Diesel uses as a nickname for Paul Walker, the late actor who was a vital part of the franchise before his untimely death right before the release of Fast and Furious 7. In the video, Diesel is heard saying that Paul Walker's spirit is guiding him like an invisible force and that has led Diesel to his new recruit for the Fast and Furious series. The camera soon finds its way to a certain figure that is then revealed to be John Cena, who is visiting Torreto Gym at the moment.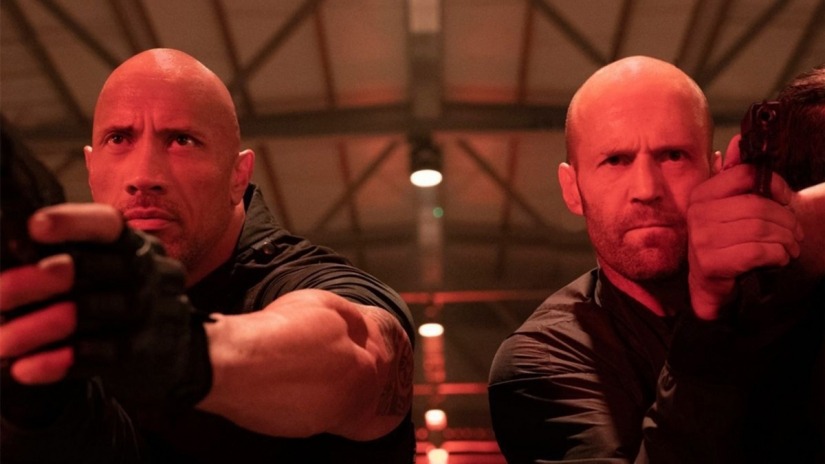 There are ways to go for the movie to even enter production though. Hobbs & Shaw is at its final promotional push and is releasing one trailer after another to keep the hype train going through. Fats and Furious 9 is yet to announce its complete cast and crew. With the departure of Jason Statham and Dwayne Johnson to start their own path and carve their own way in the franchise, the core movie series is left with a huge void. Both the actors that left the series were huge action stars and now, the ninth Fats and Furious movie will need some real firepower to fill that gap.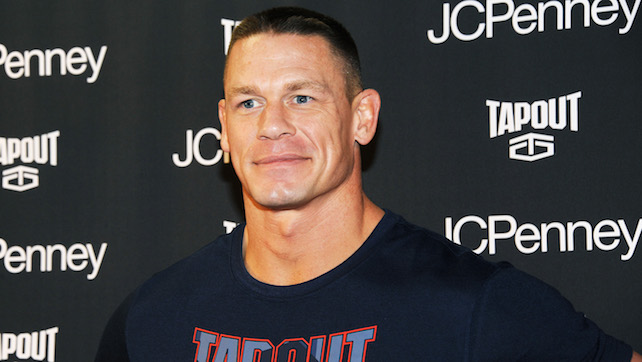 John Cena, a WWE Superstar and already an action icon who has starred in popular action movies like The Marine, 12 Rounds and The Reunion would be prefect for that role. Moreover, with his success in Bumblebee, a blockbuster spinoff of the Transformers franchise, the Fast and furious 9 movie looks a step in the right direction.