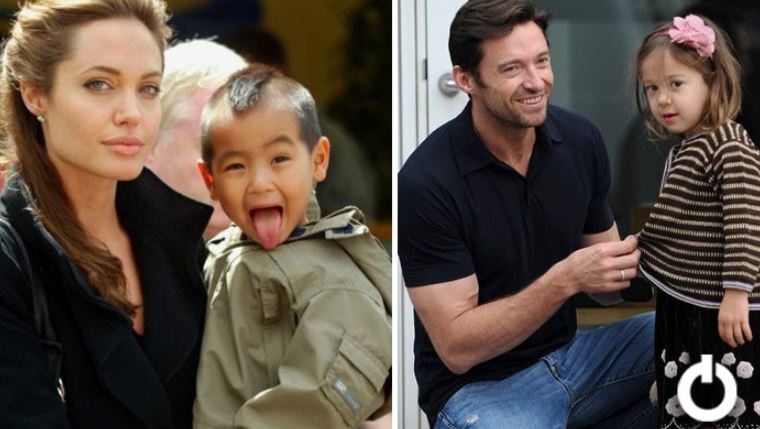 Celebrity Parents Adopted Children:
Adoption can be a difficult and lengthy process. Some celebrities have invested a lot of emotions and time in adopting a child and loving them like their own. But the end result does not only bring immense happiness to the parents' but also changes the children's life. Giving a child a better life and a brighter future is one of the greatest acts. The following celebs have also adopted babies and teens at least once in their lives. While Angelina Jolie is the most popular parent, there are more famous names that you may not have known. Find out the 15 celebrity parents who have adopted children.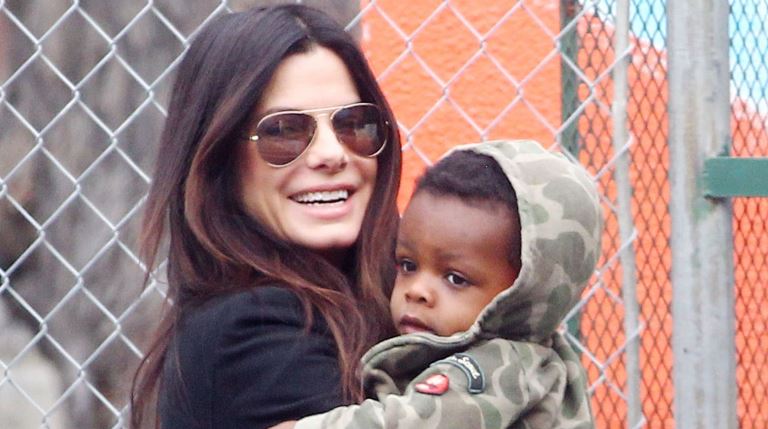 In 2010, Sandra and her ex-fiancé Jesse James announced that they were adopting a kid. But after the couple divorced, Sandra took their adopted son Louis under her custody. She later went on to adopt a baby girl from foster care and named her Laila.
 2. Madonna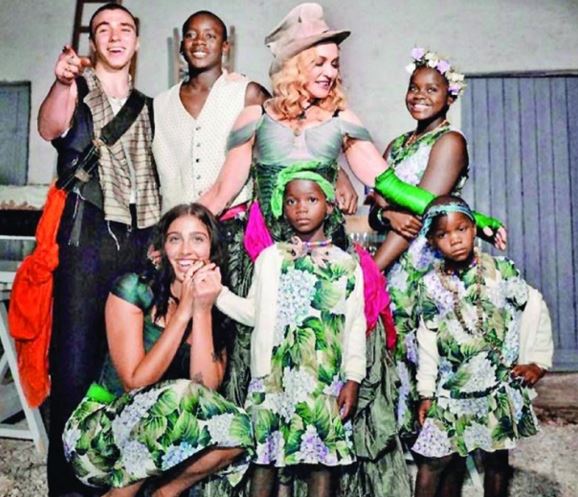 The music queen Madonna has six children and four of them are adopted from Malawi. She adopted her first son when she was with Guy Ritchie. And later, went on to adopt three more kids, including twins, as a single parent. The process wasn't easy for Madonna as she was rejected and refused a lot of times by the Malawi government. Madonna also has two biological children.
 3. Charlize Theron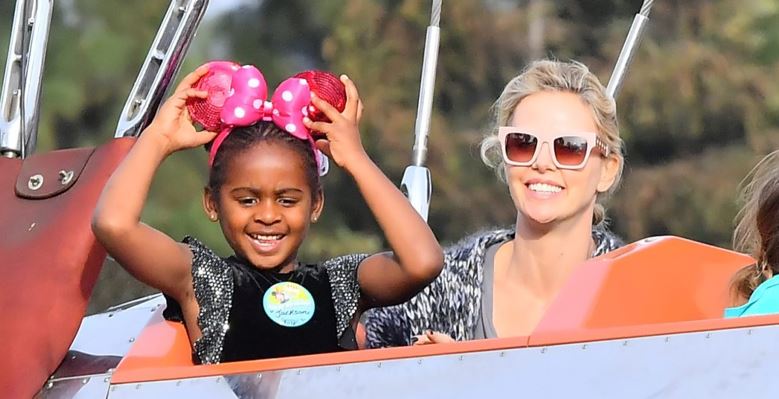 The powerful and inspirational actress, Charlize was born and brought up in Benoni, South African. When she was a kid, she wrote a letter to an orphanage in South Africa that she wanted a brother or a sister. Now Charlize has two adopted children, a son, and a daughter. She is a busy and happy mother who says that she hasn't dated anyone in the last five years.
 4. Hugh Jackman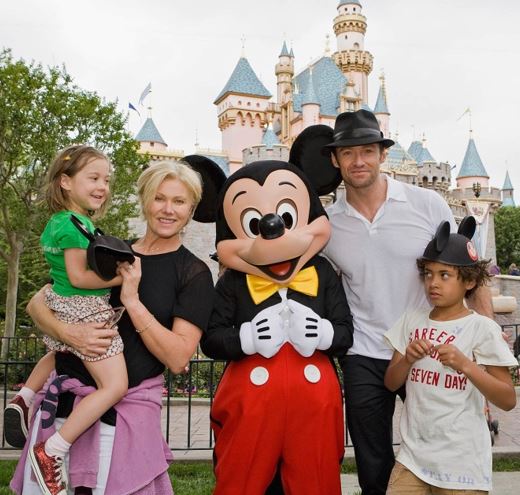 Hugh was blessed with the love of his life Deborra-Lee Furness and the only missing link was a child. They went for adoption in 2000 and then again in 2005. The first one was an open adoption while the second one was a closed one. Now they are a happy family with a girl and a boy.
 5. Angelina Jolie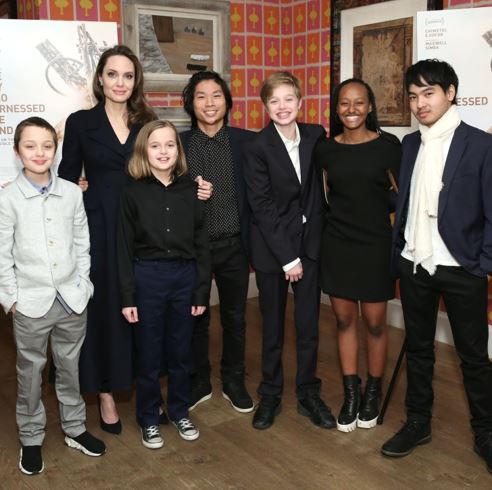 Before meeting Brad Pitt, Angelina adopted her first child when she was with Billy Bob Thornton. It was a baby boy from Cambodia who continued to live with Jolie after she divorced Billy. She later adopted two more kids with Brad Pitt from Ethiopia and Vietnam. Apart from their adopted kids, the former couple also has three biological kids, including a pair of twins.
 6. Nicole Kidman and Tom Cruise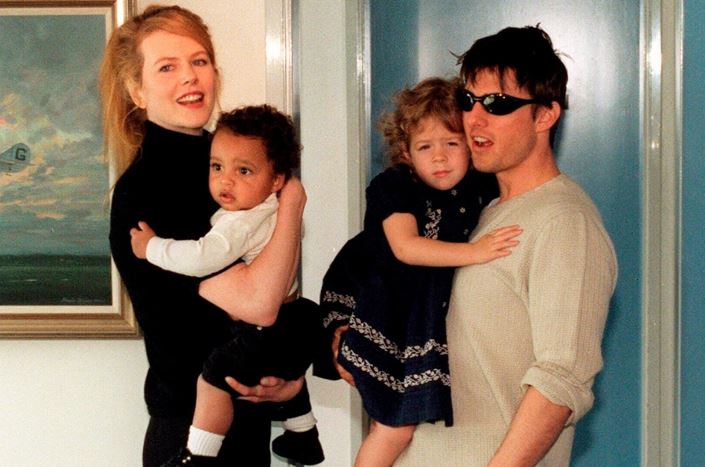 Before Tom had his first biological daughter Suri with Katie Holmes, he adopted two children with his previous wife, Nicole. One of them was a daughter, Isabella and the other was a son named Connor. The two kids continued to live with Cruise after he and Nicole parted ways. Reportedly, Nicole and the kids grew distant since they practiced Scientology. She was also banned from the kids' wedding with other Scientologists.
 7. Cate Blanchett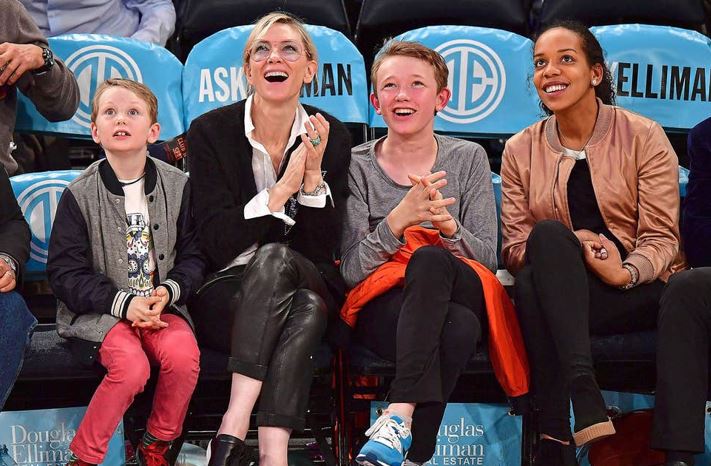 The talented and Academy Award-winning actress, Cate had three biological sons with her husband Andrew Upton. But later the couple also welcomed a baby girl to their family. Though Cate is Australian, she adopted Edith Vivian Patricia from the United States.
 8. Brad Pitt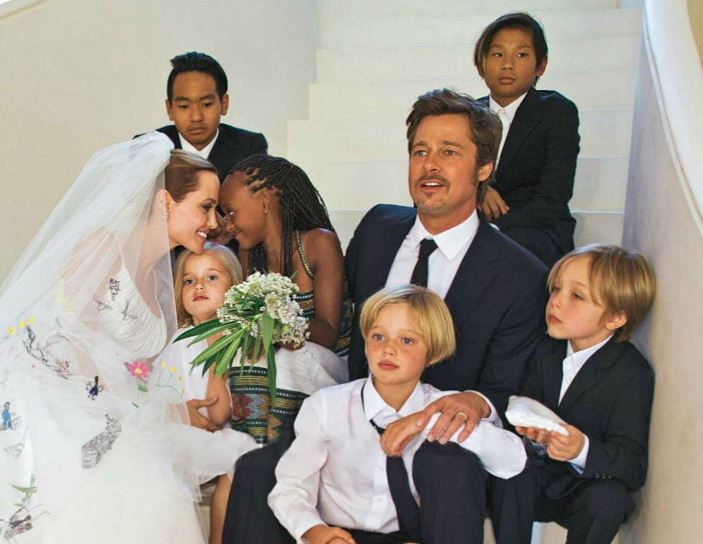 Brad and Angelina started dating in 2005 when Angelina had one adopted son. Jolie went to adopt another kid but as a single parent in the same year. This time it was a baby girl from Ethiopia and she named her Zahara. In 2006, Brad officially adopted both her kids, Maddox and Zahara. After having their first biological child, the couple went on to adopt their third child named Pax.
 9. Viola Davis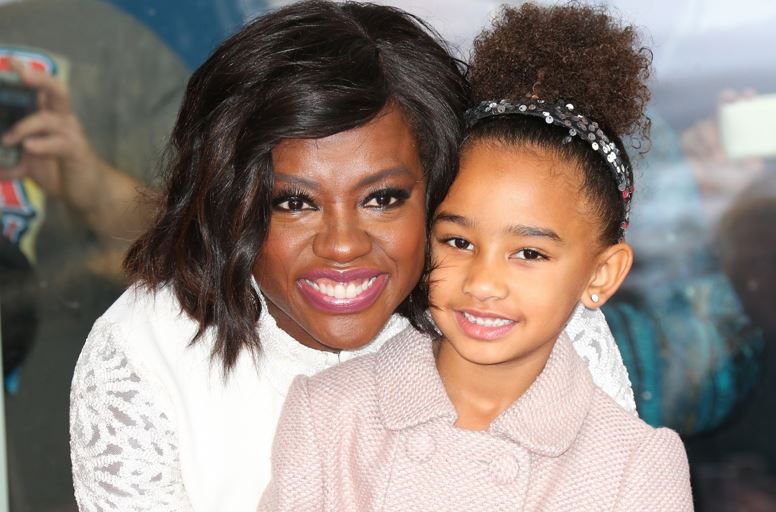 The Academy Award winner adopted a baby girl in 2011 with her husband Julius Tennon. Viola shared a beautiful message during an interview stating that there are many more colors of motherhood rather than carrying a child. Being a mother of a kid who needed a parent makes her the happiest.
 10. Kristin Davis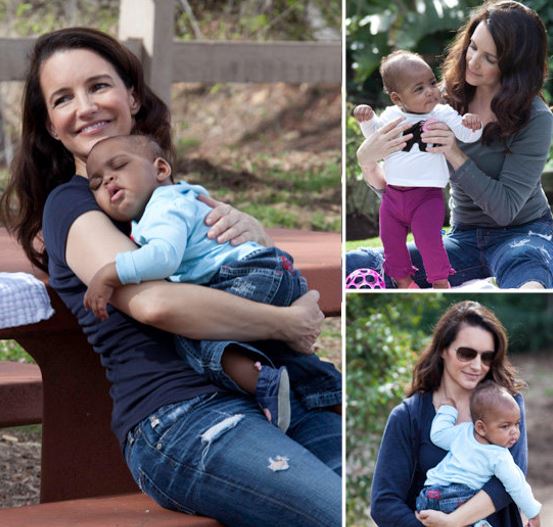 Kristin's character in Sex and the City had adopted a girl on the show. The actress was inspired to do the same in her personal life. She adopted a daughter and later a son as a single mother.
 11. Denise Richards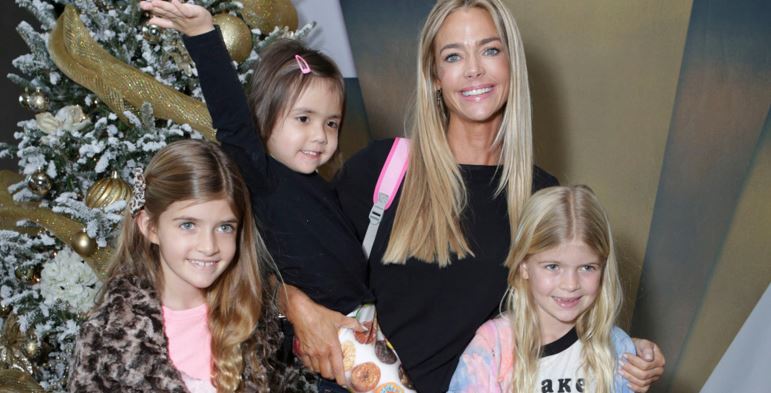 The Starship Troopers and The Real Housewives of Beverly Hills star, Denise had two daughters with her former husband, Charlie Sheen. She adopted her third daughter after divorcing Sheen and named her Eloise Joni after her mother.
 12. Michelle Pfieffer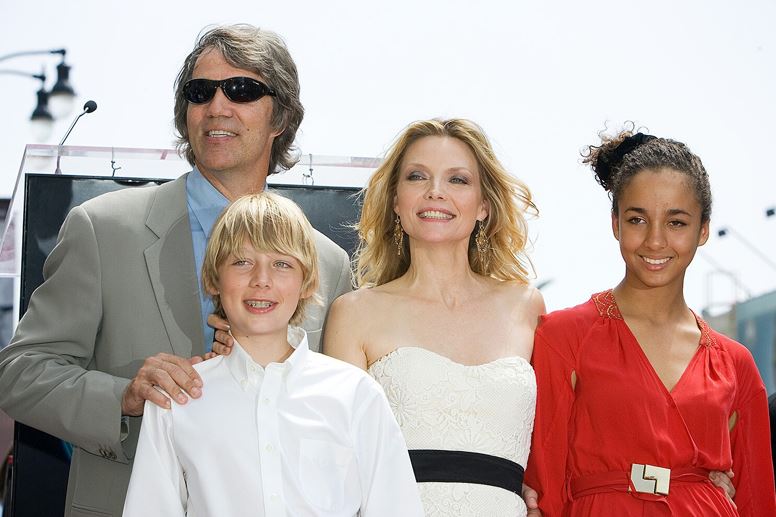 The Scarface star, Michelle adopted a baby girl right before she met her husband David E.Kelley. She christened her on the same day she and David got married. She also had her first biological son with David shortly after their wedding.
 13. Sharon Stone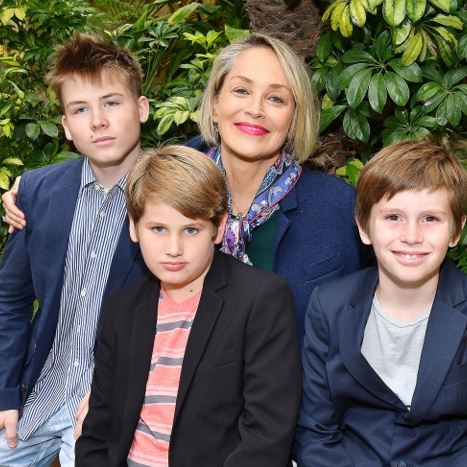 Sharon had several miscarriages before she went to adopt her first son with her former husband, Phil Bronstein. Since there are more ways to achieve motherhood, Sharon adopted two more kids as a single parent. She is now a mother of three sons and couldn't be any happier.
 14. Meg Ryan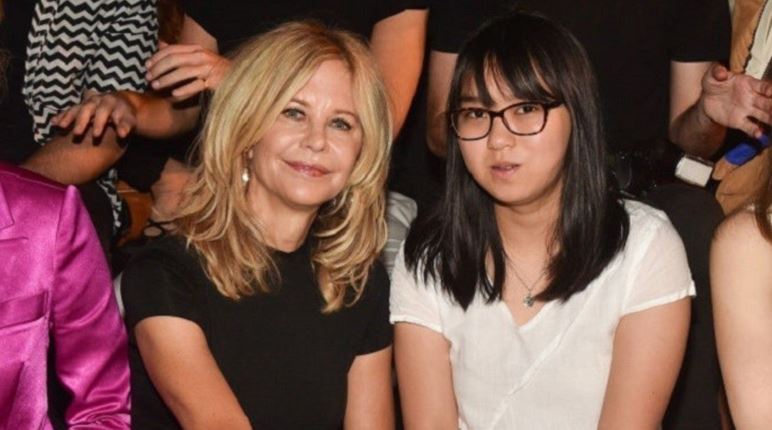 Meg had a biological son, Jack Henry with her former husband Dennis Quaid. She later went on to adopt a one-year-old baby girl from China. The popular star from When Harry met Sally says she and her adopted daughter are right for each other and that there is no difference in the love she has for the two.
 15. Walt Disney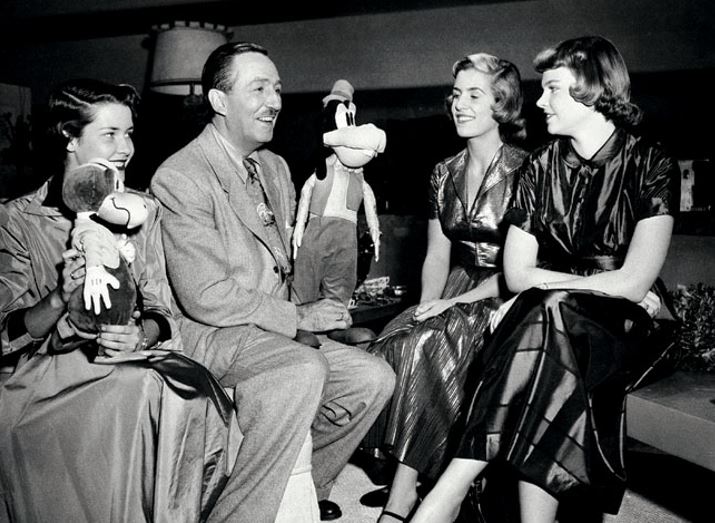 Walt Disney is the father of American animation who created Mickey Mouse and changed the history of cartoons. The man whom we owe the best memories of our childhood adopted a daughter named Sharon Disney. He had his first biological daughter with his wife Lillian in 1933. The couple went for adoption for their second daughter in 1936 after several miscarriages.