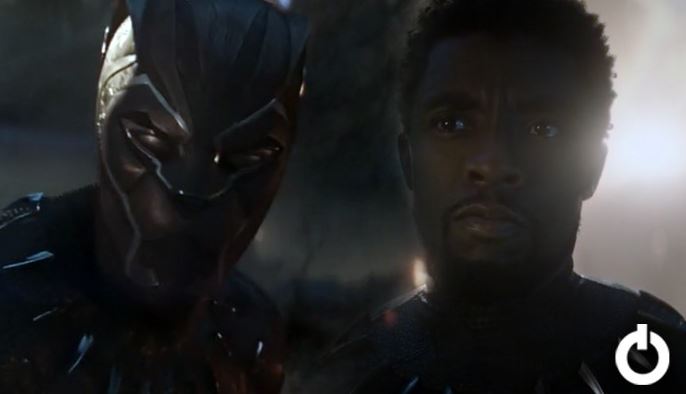 Chadwick Boseman aka King T'Challa passed away on August 28 and we all suffered a very tragic loss. Boseman's family, the people at Marvel Studios & us fans are still grieving. We lost a great talent, we lost our king. We could remember him by watching all his previous films. But the thing is that Netflix's Da 5 Bloods wasn't his last film. Avengers: Endgame wasn't the last MCU appearance of the late actor. There are two movie projects which Boseman had finished before we lost him.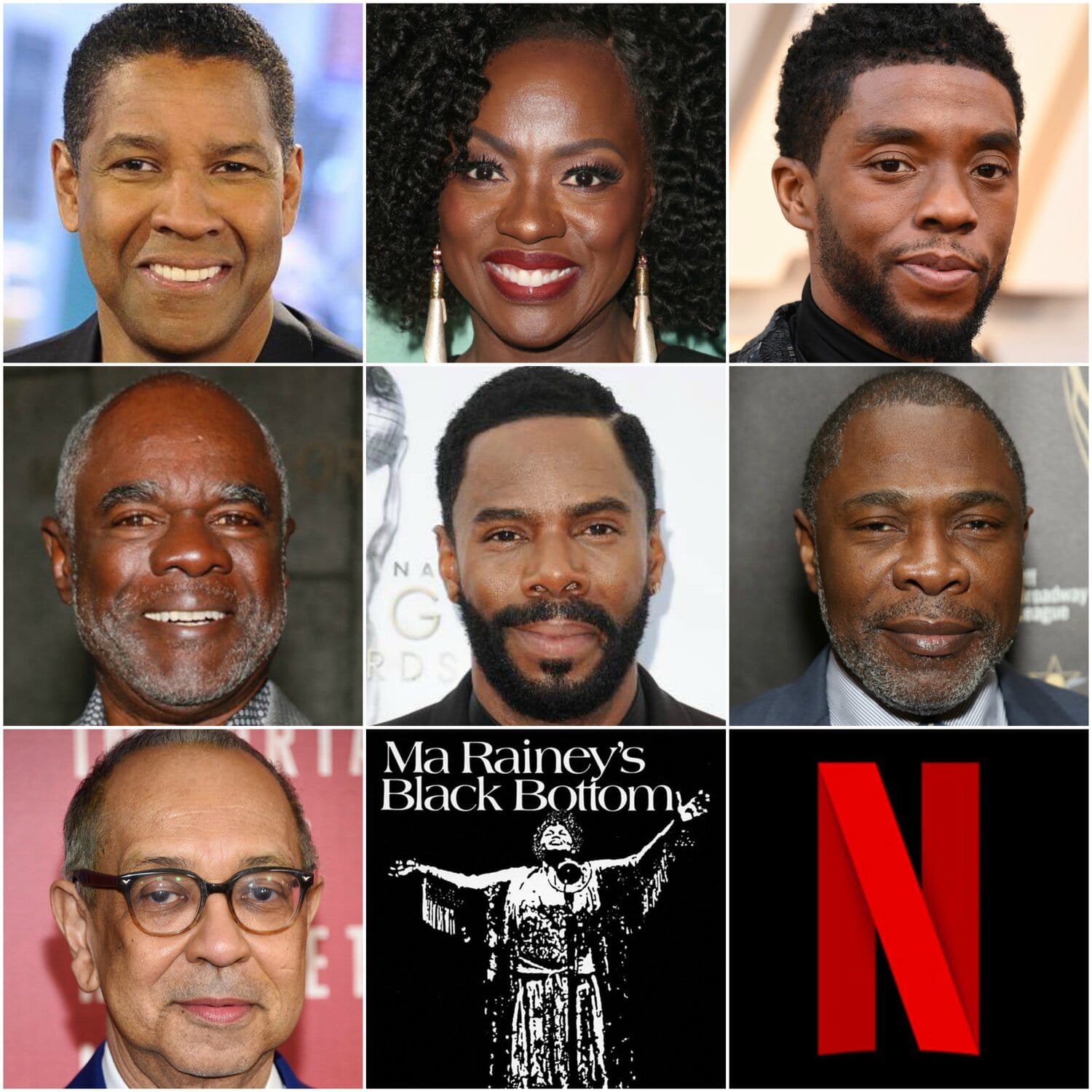 Netflix's Ma Rainey's Black Bottom will arrive sometime in October, November or December (if not in 2021). The fans of Chadwick Boseman all over the world will get to watch him one last time in a live action movie as he stars alongside Viola Davis. After that, Boseman will be heard in one more MCU project as T'Challa. It won't be Black Panther 2. Director Ryan Coogler is currently working on the story of that film. He may or may not make changes to it. Let's not discuss Black Panther 2 for now because it just feels disrespectful. Right now, I'm talking about Marvel's What if…? animated series of Disney+ coming at us in summer 2021.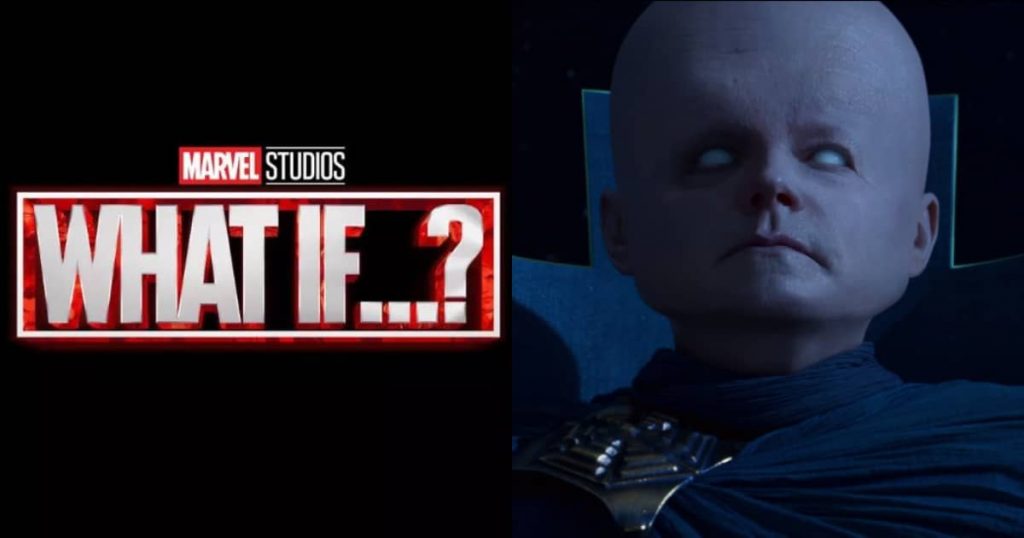 Last year at Comic Con, Marvel revealed the cast of the What if…?. Apparently, every MCU actor is reported to return. Here are the ones that were revealed at SDCC 2019:
Killmonger (Michael B. Jordan), Bucky Barnes/Winter Soldier (Sebastian Stan), Thanos (Josh Brolin), Hulk (Mark Ruffalo), Loki (Tom Hiddleston), Nick Fury (Samuel L. Jackson), Thor (Chris Hemsworth), Peggy Carter (Hayley Atwell), T'Challa/Black Panther (Chadwick Boseman), Nebula (Karen Gillan), Clint Barton/Hawkeye (Jeremy Renner), Scott Lang/Ant-Man (Paul Rudd) Hank Pym (Michael Douglas), Dum Dum Duggan (Neal McDonough), Howard Stark (Dominic Cooper), Kraglin (Sean Gunn), Jane Foster (Natalie Portman), Kurt (David Dastmalchian), Dr. Abraham Erskine (Stanley Tucci), Korg (Taika Waititi), Arnim Zola (Toby Jones), Korath (Djimon Hounsou), Grandmaster (Jeff Goldblum), Yondu (Michael Rooker), and Taserface (Chris Sullivan).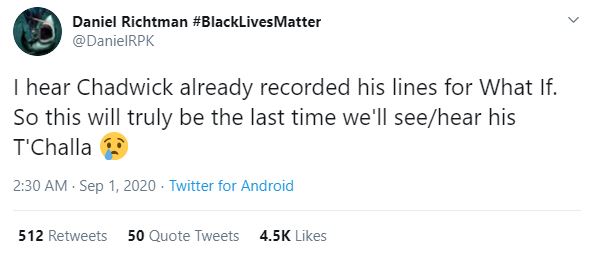 Chris Evans & Robert Downey Jr. aren't present on this list, but they are confirmed to return as well. And, you could clearly see that Chadwick Boseman's name is also on this list. Industry insider Daniel Richtman has also reported that Boseman did record his lines for the animated series before his demise. So, that'd really be the last time we would hear Boseman's voice as T'Challa, and see an animated version of him.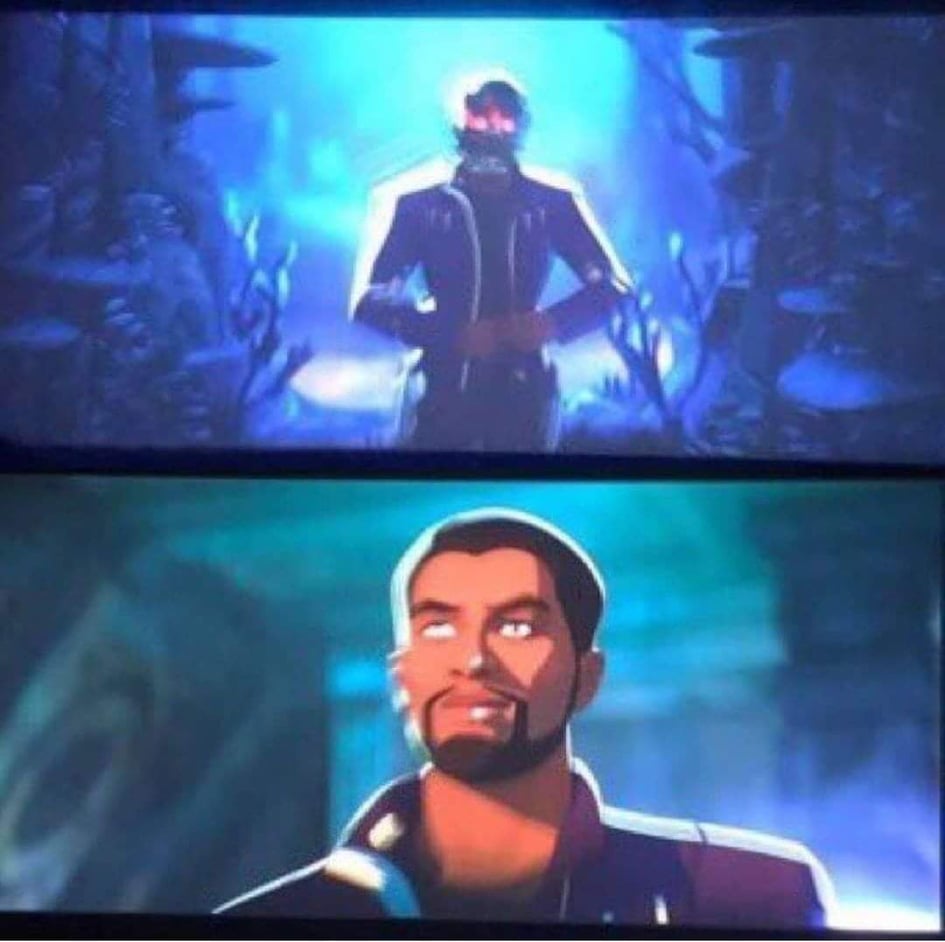 One of the What if…? episodes will show us what would have happened if T'Challa was the one abducted by Yondu & the Ravagers instead of Peter Quill. This way, T'Challa would go on to become the infamous galactic thief, Star Lord. Maybe we won't hear his Wakandan accent, or maybe we will. That depends upon whether T'Challa lost his accent while growing up along with the Ravagers. But at least we will get to hear Chadwick in the MCU one last time. We could celebrate & rejoice that. Also, this is just one episode where T'Challa is confirmed to appear. There are supposed to be at least 10 episodes in the animated series. So, there's a chance that T'Challa could continue being Black Panther in one or more of the other 9 episodes. Let's see what the future holds.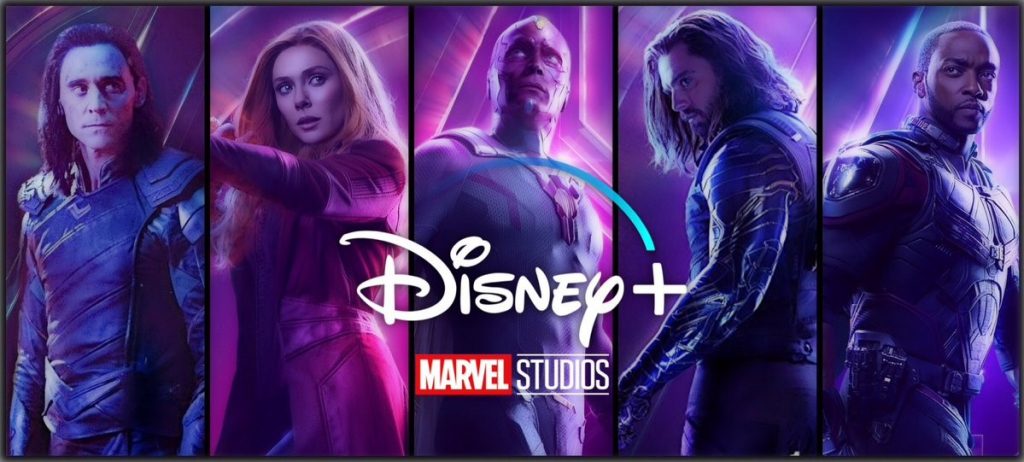 Here's the updated Phase 4 movie schedule of MCU – Black Widow on November 6, 2020, The Eternals on February 12, 2021, Shang-Chi and the Legend of the Ten Rings on May 7, 2021, Marvel's Spider-Man 3 on December 17, 2021, Thor: Love and Thunder on February 11, 2022, Doctor Strange in the Multiverse of Madness on March 25, 2022, Black Panther II on May 6, 2022, and Captain Marvel 2 on July 8, 2022. As far as the TV shows are concerned, The Falcon and the Winter Soldier & WandaVision are supposed to hit Disney+ later this year, Loki, What if…? & Hawkeye will arrive next year, and Ms. Marvel, Moon Knight & She-Hulk will possibly arrive in 2022.
Read More:
20 Best Photos of Chadwick Boseman We Will Drool Over "Forever"