Thing About Chadwick Boseman:
The recent demise of MCU actor Chadwick Boseman has shocked the globe. He was majorly known for his superhero role, Black Panther where his performance was appreciated by both the audience and critics. There has been an outpour of love from fans all across the world. Many Hollywood actors and MCU stars have paid their tribute to the actor on social media. Chadwick was battling colon cancer for the past 4 years but succumbed to it on August 28, 2020, with his wife and family by his side.
Let us commemorate the hero who was a beacon of hope to the Black community and children everywhere.
 1. He Was A Writer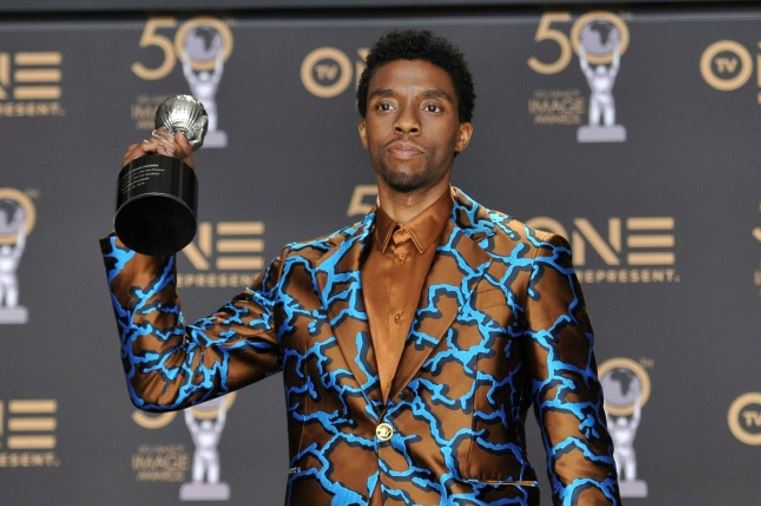 Chadwick always dreamt of being a writer and attempted to implement his dream at a very young age. He was in high-school when he wrote his first play and titled 'Crossroads'. He was a visionary and followed his passion earnestly at an age when we were occupied with a crush, parties, and video games. One of his scripts was also critically acclaimed back in 2006. His write-up, entitled 'Deep Azure' was nominated for Joseph Jefferson Award for New York. His ambition to become a writer drove him to study acting so he could understand the complex nature of actors. Fortunately, he fell in love with the whole concept and went ahead with acting as a career choice. We are glad he did so, as we got the chance to watch him as the ultimate Black Panther.
 2. Education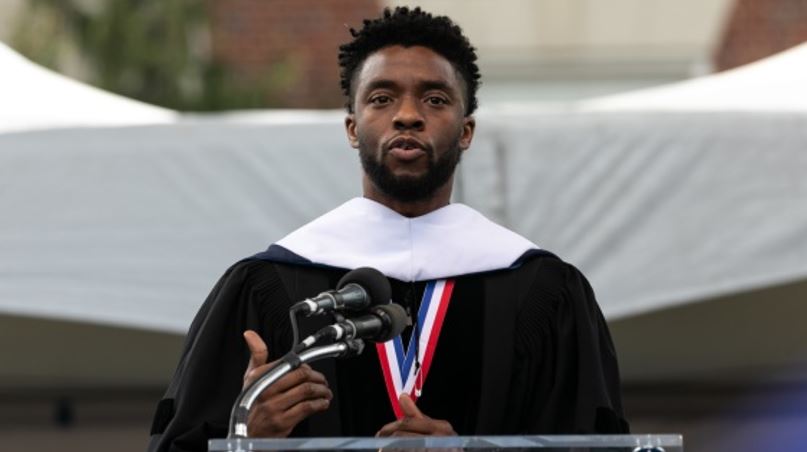 Boseman was a pass out from the Howard University that has shaped the future of many African-American students. Coincidentally, Black Panther comic book writer, Ta-Nehisi Coates was also attending the university at the same time as Boseman. The actor was grateful for the place for introducing him to the history of African-Americans and also to writers James Baldwin and Te-Nehisi.
 3. Been Taught By Phylicia Rashad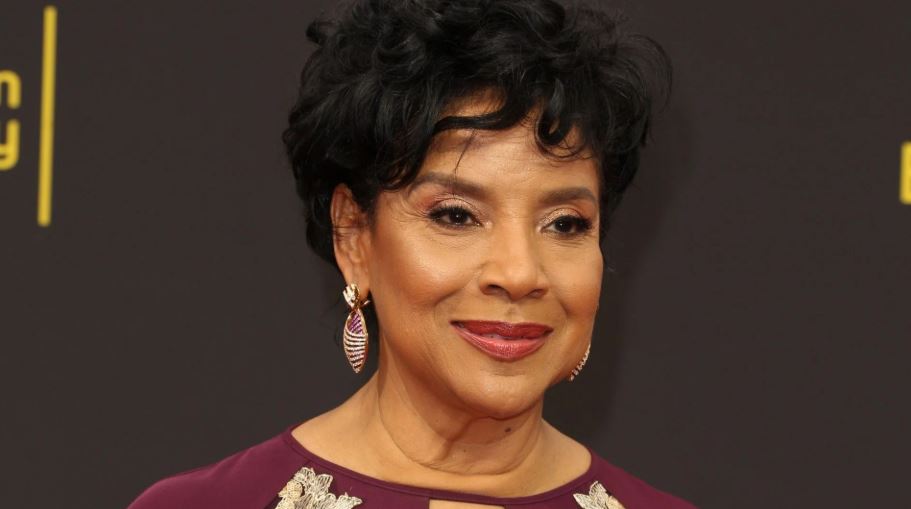 Phylicia Rashad is a multi-talented actress, singer, and director. She is best known for her performance in the NBC sitcom The Cosby Show for which she was nominated for Emmy twice. Rashad also dubbed "The Mother of Black Community" at the 2010 NAACP Image Awards. The significant figure of the Black community was Chadwick's teacher and mentor when he was an undergrad at Howard University. Phylicia also aided Chadwick to go for a Mid-Summer Program at the British American Drama Academy in London, by raising money from her friends. One of those donor friends was the Training Day actor, Denzel Washington whom Boseman thanked at his premiere of Black Panther.
 4. He Loved Basketball and Boxing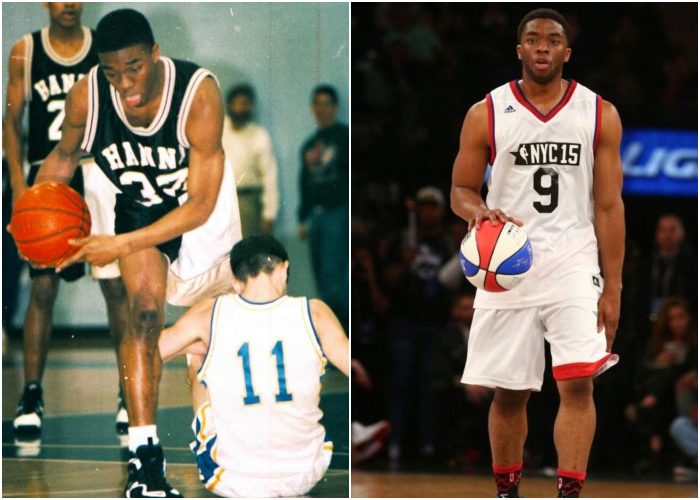 Apart from writing, Chadwick was also passionate about sports since childhood. He was an enthusiastic basketball player and continued to love sports as he grew up. He had also appeared on First Take of ESPN. Apart from basketball, he also enjoyed boxing.
 5. Played Black Icons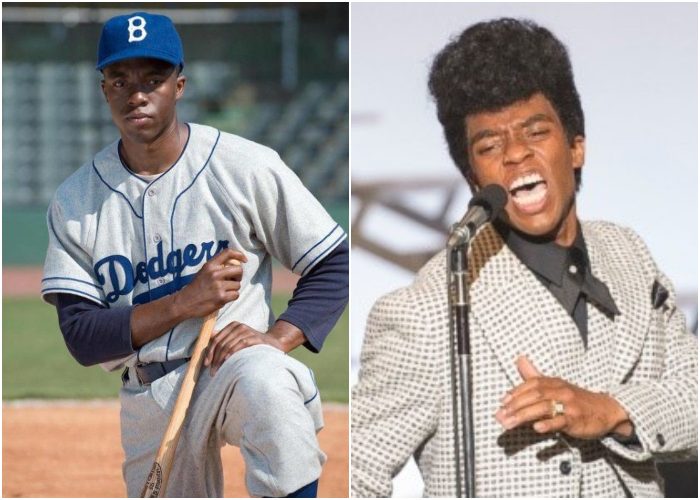 Chadwick Boseman starred in the biopics of 3 iconic-figures of the African American community. He played the legendary Jackie Robinson in 42, who was the first African-American baseball player to make it to the Major League Baseball. This movie was considered as his breakthrough performance. Boseman also worked in Get on Up as the 'Godfather of Soul', James Brown, a great musician. In fact, while playing the musician, Chadwick adopted method acting and stayed in character even when the cameras were off. Everyone on the set called him 'Mr. Brown'. And last but not the least, he portrayed the African-American Justice, Thurgood Marshall who fought against racial discrimination in Marshall. But today, he himself has become an icon.
 6. His Parents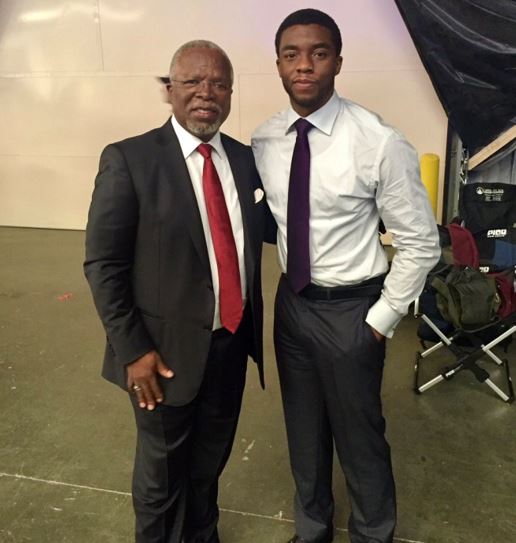 Chadwick was a self-made actor who belonged to a common family outside Hollywood. He was born and brought in South Carolina. Chadwick's mother was a nurse while their father was in the textile industry. One interesting fact about his family is that his grandmother left 115 grandchildren and great-grandchildren.
 7. Motherlan
As interesting as it is to hear the tales of your ancestry and your roots from your grandparents, there is no harm in fact-checking. Reportedly, when Boseman's father took a DNA ancestry test, their roots were discovered to hail from West Africa.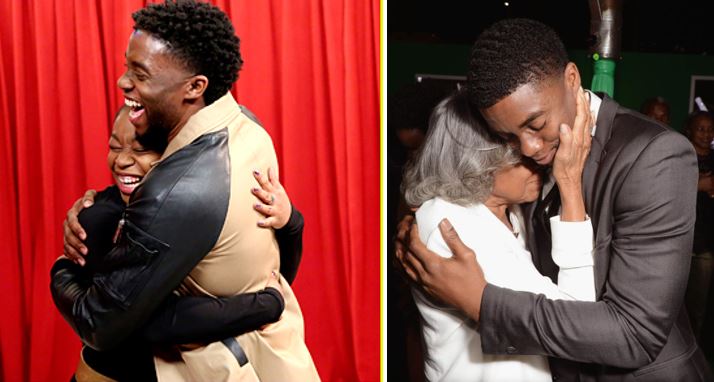 Boseman never had to audition or read line for Black Panther like Robert Downey Jr. and Chris Evans. MCU was sure that he would be the perfect face to portray the superhero and contacted him via his agent over the phone when he promoting Get On Up. Black Panther had beautifully woven the history, heritage, and identity of the African culture. The movie mattered a lot to kids and Chadwick instantly became a hero for them. By playing the first Black superhero, he became a beacon of hope to every Black kid.
He has won millions of hearts at a young age and within a very short span of his Hollywood career. Chadwick Boseman will forever live in every fan's heart.