News
Television
Netflix Cancels Altered Carbon After Season 2 and People are Furious!!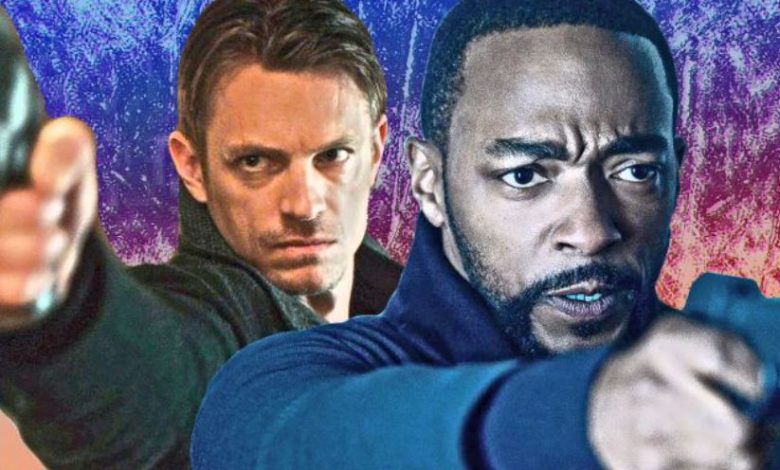 One of the great Sci-fi shows that Netflix had brought us in 2018 was Altered Carbon. Joel Kinnaman led to season 1 and people loved it. While there was no problem with Anthony Mackie's work in Season 2, the story itself was a bit of a let down for the fans. Still, people were willing to see where could the story go next. Apparently, the answer to that question is, nowhere! Netflix has canceled one of the biggest shows they've ever produced. Sure, they still have a bunch of content and will continue to bring us more, but the fans feel that Altered Carbon is a huge loss. At least, if the story would've rounded up well in another season, people might have felt better. But that just wasn't meant to.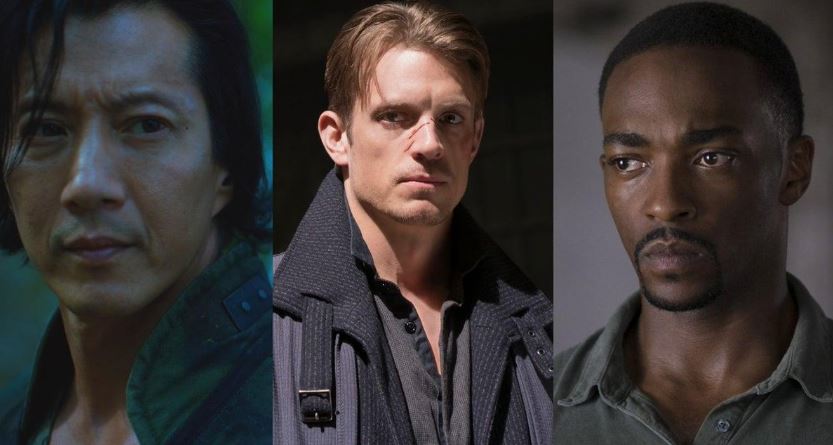 It has been reported that the cancellation has not happened due to COVID-19. Instead, the decision  had already been taken in April. It was an adaptation of Richard K. Morgan's novel from 2002, and the series was created by Laeta Kalogridis. Sadly, we won't see any more of it. People are furious and they want answers. Here are a few of people's reactions upon it's cancellation: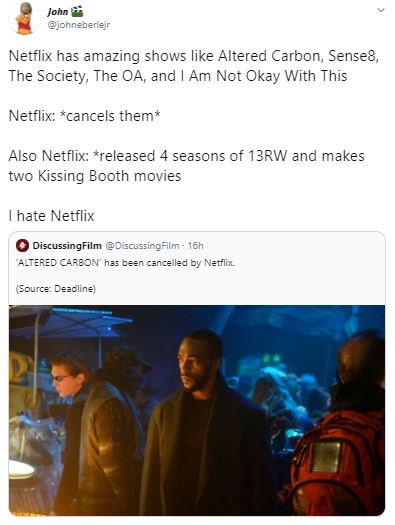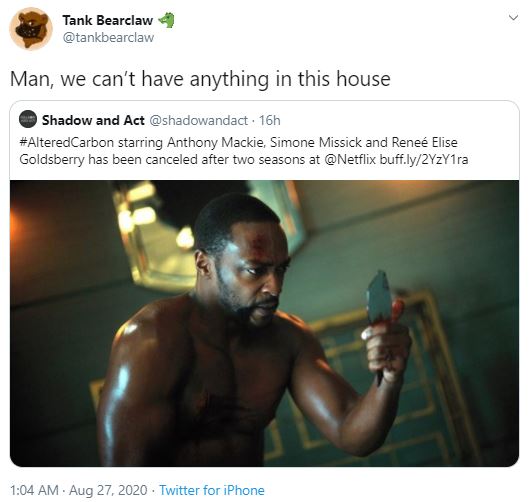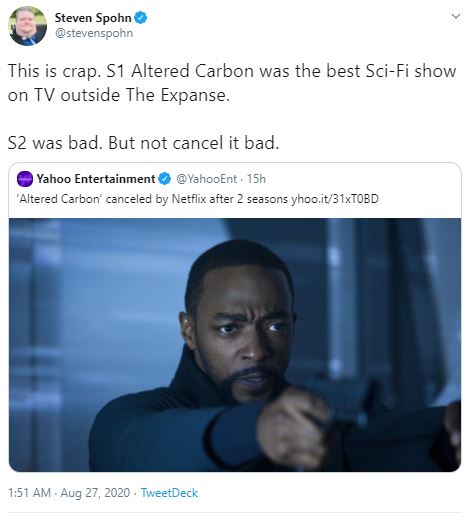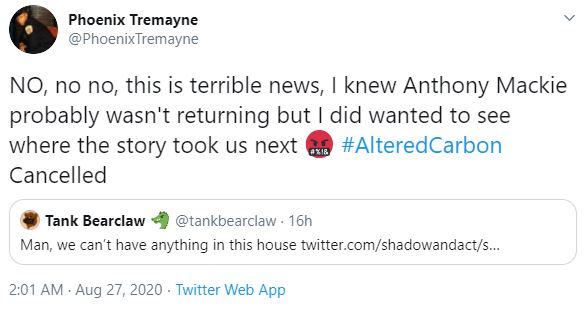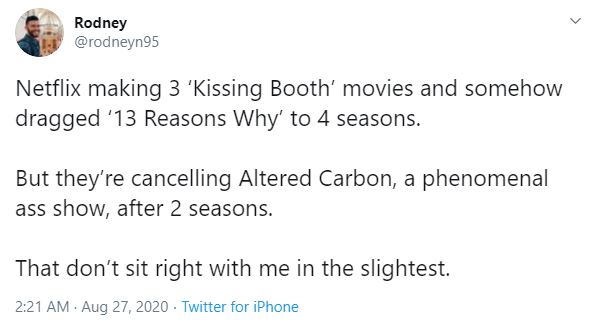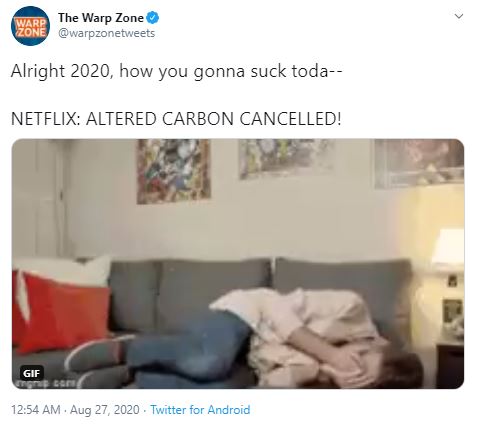 The series may not have lived up to its true potential in Season 2, but things could've gotten better in Season 3. But Netflix isn't giving it another shot and that's just bad. It's almost another Daredevil situation for us. Well, Daredevil's scenario was even worse because its cancellation happened at a point when the show was at its peak. But still, you get the point.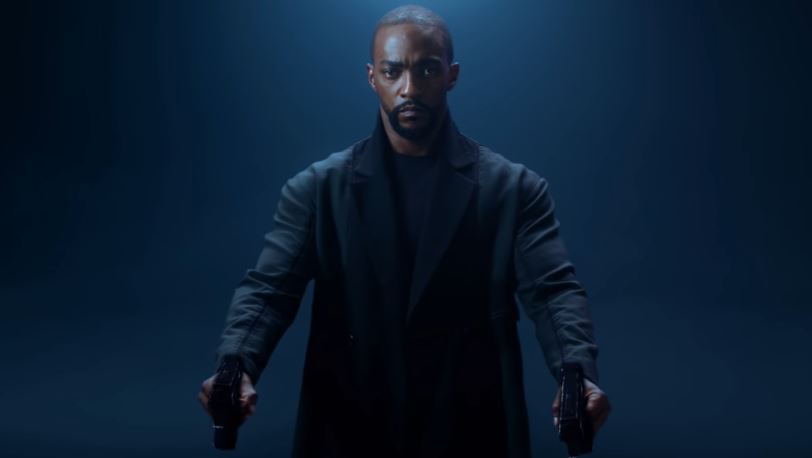 Anthony Mackie took the role after Kinnaman. He wasn't going to return in the third season, but we were interested to see who would've been brought in for Season 3. Well, now it isn't an option. Are you happy about the cancellation? Do tell us what you think in the comments down below.