Movies
Justice League Snyder Cut Teases A Joker Easter Egg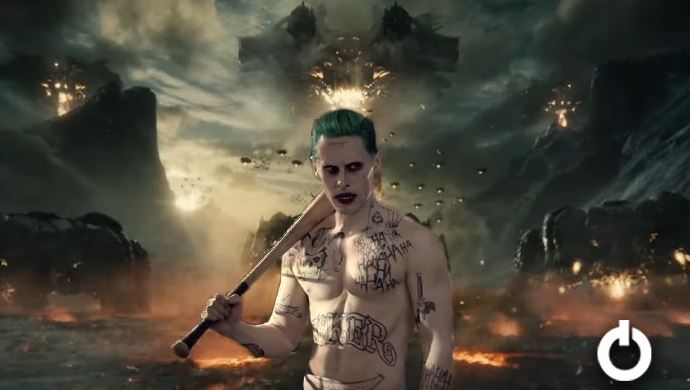 Fans can't contain their excitement after watching the latest trailer of the much-awaited Justice League Snyder Cut. It hasn't been that long since the trailer got released and we are already comparing it with Justice League movie in 2017. Zack Snyder was the original director of the Justice League but had to step down from the project due to a tragedy in his family. His seat was taken over by MCU Avengers movie director Joss Whedon who called back the actors and reshot the movie to a great extent. It is said that even though Snyder's version was complete and only need a few tweaks and edits, Warner Bros. wasn't approving of the work. The re-shoots were rushed and resulted in a disaster with a weak plot, Superman's screwed up chin, and more. This prompted the fans to demand the original movie with #ReleaseTheSnyderCut which was way different from the released version that hit the theatres. But when the lead stars, Gal Gadot, Ben Affleck, and Jason Momoa also joined the movement with the hashtag, it was confirmed that Snyder's version existed. After prolonged pressure, WB has finally relented to release Snyder Cut in 2021.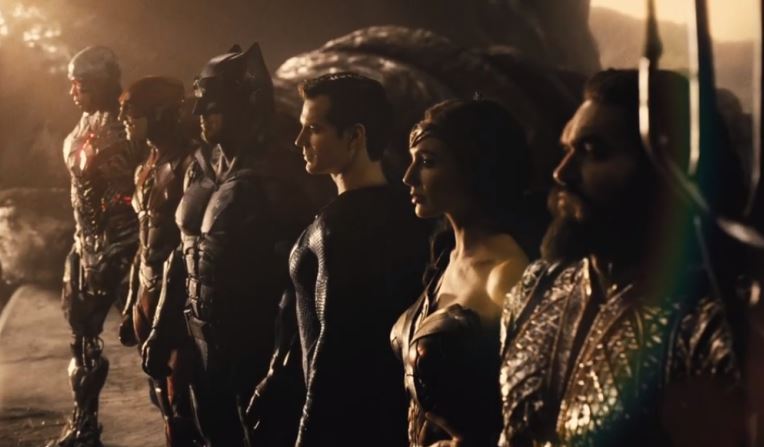 Fans have already started to interpret the new trailer and spotted Darkseid, Steppenwolf, Superman in a black suit, and a glimpse of Joker. During the shot of Knightmare's future when we see ruins of Justice League, a Joker card flows in the air for a split second which can easily go unnoticed. This has left fans bewildered about Jared Leto's future as the Joker in the DCEU. Twitter has been gushed with fans' reaction to spotting Joker who is hoping for Leto's return. Leto made in debut in the DCEU as the Clown Prince of Crime in Suicide Squad which wasn't received well. He was promised to get his standalone film but Margot Robbie's strong performance stole the spotlight and the standalone. Now, the Joker card in Snyder cut has left us wondering if Leto will revive the character. Some are taking it as a mere reference to Batman's biggest enemy while others are hoping to see the villain in the upcoming series. Apart from Leto, everyone else's has cemented his/her presence with the franchise; Margot Robbie's Harley Quinn in James Gunn's Suicide Squad, Ben Affleck's Batman in Justice League and The Flash, Gal Gadot's Wonder Woman, and Jason Momoa's Aquaman.
Whether it was a mere nod or an Easter-Egg, we are yet to learn. But it isn't the first time that Joker was teased. In the Knightmare sequence of Batman v Superman: Dawn of Justice, Joker's card was pasted on Batman's gun. Now that we have got the Snyder's Cut which is a continuation of the Knightmare, Joker's appearance speaks a lot. The Knightmare can set the foundation for a Justice League sequel where Joker can play a part. Whether Leto will be attached to this project or not, is still a mystery.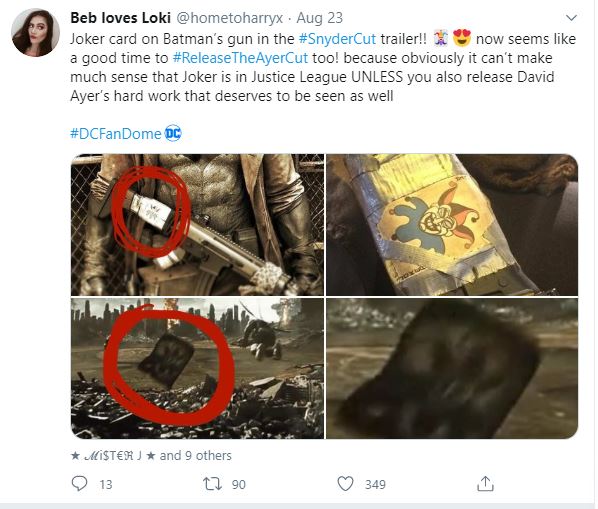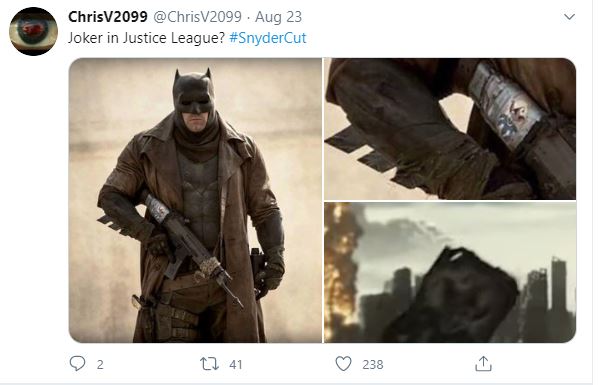 However, Leto has moved on from the DC promises and has got on-board with Marvel. He has signed many future projects with Sony's Marvel and already started with the productions. He is soon is expected to hit the screens as the anti-hero, Morbius. Morbius is a biochemist who accidentally becomes a vampire after a failed experiment. The movie is set to be released in 2021 and its teaser trailer is already out.  It appears to be a great opportunity for Leto especially after the success of Venom.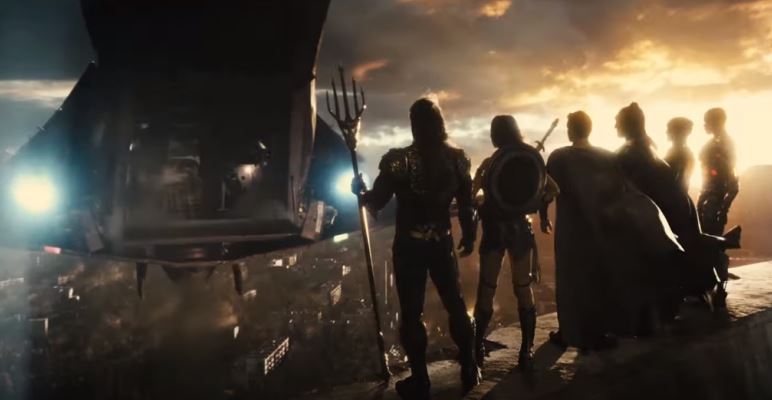 The Justice League Snyder Cut was released at the DC FanDome that was organized last weekend. The movie will be out next year on HBO in 4 parts of 1 hour each, but details on the exact date of the premiere haven't been shared yet. As expected, it has been met with positive responses and we can't wait for it to hit our screens. When Snyder was interviewed about the movie, he said "You probably saw one-fourth of what I did,". Brace yourselves, for what we'll get will be a distinct story altogether.